Top 20 Richest Men in Ghana 2023 List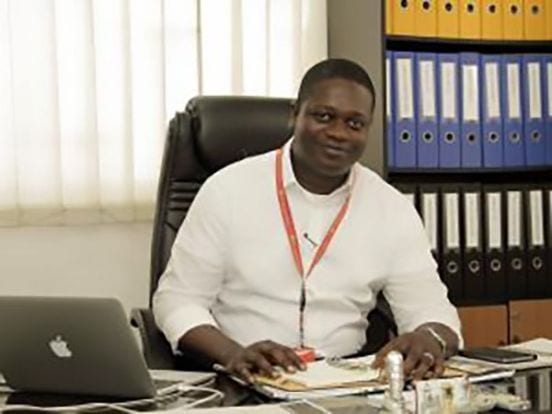 Top 20 Richest Men in Ghana 2023: Ghana has a market-based economy with relatively few policy barriers to trade and investment in comparison with other countries in the African region, and Ghana is endowed with natural resources. Read the list of the top 10 richest people in Ghana.
These have resulted in an increase in the number of businessmen in the country. information for richest Man in Ghana Forbes was sourced from Goodmanamc blog.
Ghana's economy was strengthened by a quarter-century of relatively sound management, a competitive business environment, and sustained reductions in poverty levels.
Top 20 Richest Men in Ghana
| | |
| --- | --- |
| Ibrahim Mahama | $1.3 billion |
| Ernesto Taricone | $1.3 billion |
| Osei Kwame Despite | $1.1 billion |
| Kennedy Agyapong | $1 billion |
| Irani Family | $850 million |
| Sam Jonah | $850 million |
| Hitti Family | $800 million |
| Daniel McKorley | $800 million |
| Alhaji Mohammed Ahmed Odyamat | $800 million |
| Kwabena Duffuor | $700 million |
| Awuah-Darko Family | $680 million |
| Joseph Siaw Agyapong | $600 million |
| Ramchand Udharam Mohinani | $600 million |
| Azar Family | $580 million |
| Kwabena Agyare Danquah | $500 million |
| Kweku Oteng | $500 million |
| Nana Kwame Bediako | $500 million |
| Dr. Kofi Amoah | $400 million |
| Serge Bakalian | $400 million |
| Kwabena Kesse | $350 million |
www.glusea.com brings to you the richest man in Ghana and the Top 20 richest men in Ghana in 2023. The top ten richest people in Ghana for the year 2023. Read through and don't forget to add your comment below;
Top 20 Richest Men in Ghana 2023
Kennedy Agyapong is one of the richest men in Ghana currently. The legislature is also a successful businessman. He owns several companies in media, housing, among others. He isnt shy when it comes to bragging about his wealth. Ken is believed to be the first Ghanaian individual to own an ¢8 million Rolls Royce, and is believed to also own a private jet.
Kwame Osei Despite is a Ghanaian businessman and entrepreneur. He is the CEO of the Despite Media Group. He is also the Chief Executive of Despite Group of Companies.
Mr. Despite is well known among Ghanaians as the richest man in Ghana. He rose through to odds having no formal education to become one of the most successful entrepreneurs in Ghana.
He was born in Agona Wiamoase in the Ashanti region of Ghana. He started life as a trader who sold music cassettes, feeding bottles, padlocks and other goods at Dunkwa-Offinso in the Central Region of Ghana.
After many years of struggle to make it in life in the village, he migrated to Lagos, Nigeria with his colleagues to search for greener pastures. Osei Kwame is among the richest men in Ghana with an estimated net worth of $1.1 billion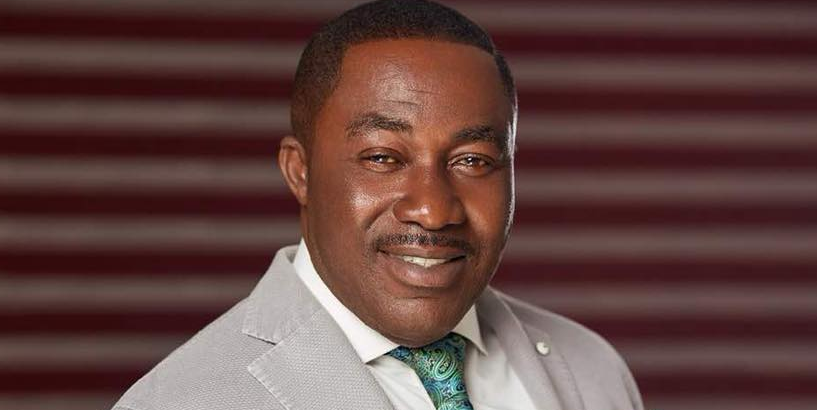 READ ALSO TOP TEN RICHEST MEN IN AFRICA
Top 20 Richest Men in Ghana
2. Dr. Kwame Addo Kuffuor – $ 1.2billion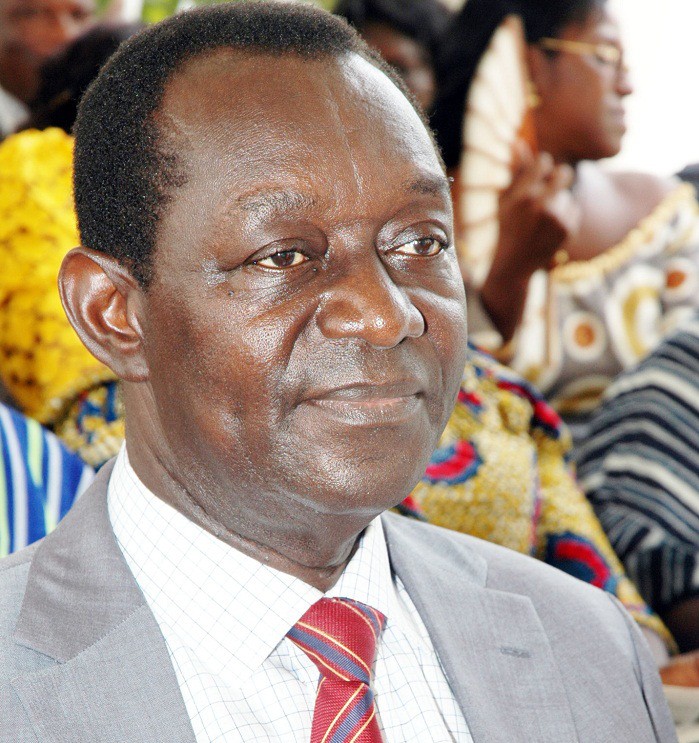 Kwame Addo-Kufuor is among the top 20 richest men in Ghana with an estimated net worth of $1.2 billion. He is a Ghanaian politician and physician. Addo-Kufuor was a member of parliament for Manhyia, and from 2001 to 2007, he was the Minister for Defence under President John Kufuor, his brother. Between June 2008 and 2009, he was Minister for Interior.
In 2017, Addo-Kufuor was appointed by the President, Nana Addo Danquah Akufuo Addo as Chairman of the Board of Trustees of the Social Security and National Insurance Trust, (SSNIT), the state pension fund.
Since April 6, 2017, Dr Addo-Kufuor has been the Chairman of the SSNIT Board of Trustees. Under his stewardship, Dr Kwame Addo-Kufuor led the team to turn around SSNIT's investment portfolio achieving a 5.77% real return in 2017 as against -5.93% in 2016. This performance was above the external actuarial target of 3.25%. During that same period, the Trust achieved a 26.1% increase in contributions collection.
READ MORE RICHEST PEOPLE IN THE WORLD
Kwame, who is currently president of the Ghana Chamber of Mines; Kojo, an investment banker and the Chief Operating Officer of Ghana Home Loans; and Nana Ama, also a banker and currently deputy Managing Director of the Eximbank, Ghana.
More on Top 20 Richest Men in Ghana
3. John Mahama – $900 million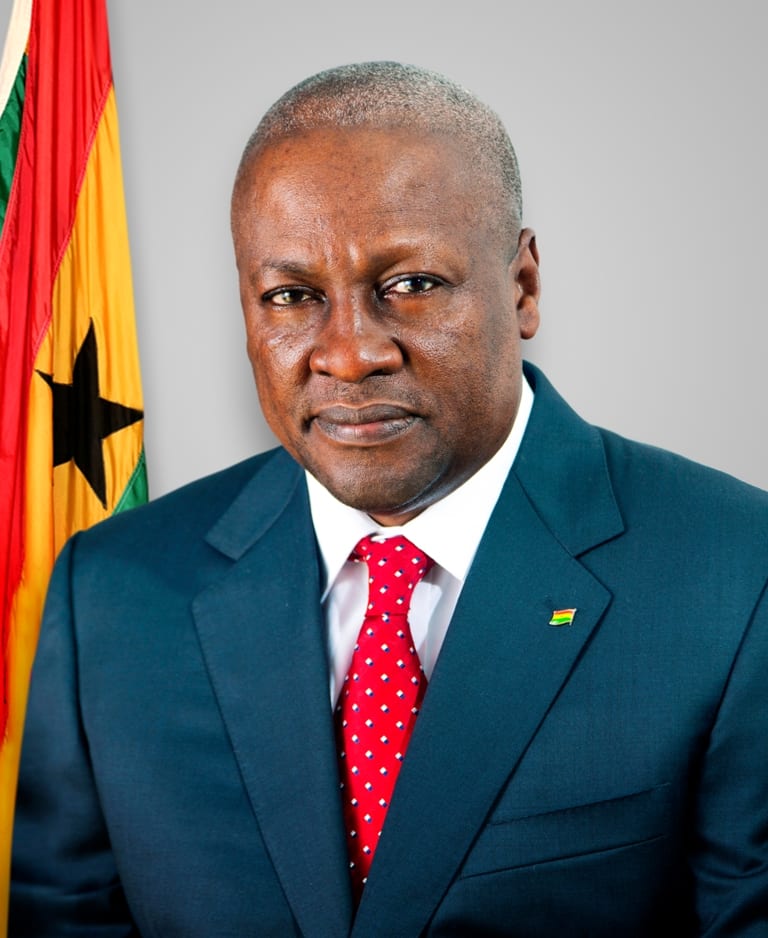 Mahama is the first vice president to take over the presidency from the death of his predecessor, Prof. John Atta Mills, and is the first head of state of Ghana to have been born after Ghana's independence.
Mahama is a communication expert, historian, and writer. He was a Member of Parliament for Bole Bamboi from 1997 to 2009 and Minister of Communications from 1998 to 2001.
John Mahama is among the top 20 richest men in Ghana with an estimated net worth $900 million
4. Michael Ibrahim Mahama -$900 million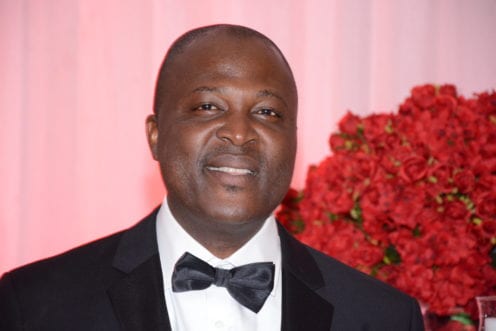 Ibrahim Mahama is a Ghanaian businessman, and the founder of Engineers and Planners, the largest indigenous-owned mining company in West Africa, and the owner of several other businesses in Ghana. He is the younger brother of John Dramani Mahama, President of Ghana from 2012 to 2016.
Mahama started his company Engineers & Planners in 1997 after his return from London. The Company now employs over 3000 Ghanaian employees.
Mahama has also invested in Asutsuare Poultry Farms, which was started in 2004 and produces 150,000 eggs and 10,000 live broilers a day.
Mahama is also an investor at Dzata Cement company, a fully Ghanaian-owned cement processing factory located in Tema. Construction of the factory began in 2011, and it is set to start operations by first quarter of 2018, projected to create 1,200 direct jobs. Its production capacity is projected to be 2 million tonnes of cement a year.
Ibrahim Mahama net worth is $900 million making him one of the richest men in Ghana
Number 5 of Top 20 Richest Men in Ghana
5. Irani Family $800 million
Irani Brothers is the market leader in wheat flour production in Ghana with about 55% of the total market and employs over 400 people.
Irani Brothers currently produces two main products: bread flour and pastry flour. The extension to pastry flour was in response to the growth in domestic demand for the product that came with an expansion in the number and capacity of Ghana's biscuit factories and the entry of a large number of domestic pastry producers.
The company currently imports about 180,000 metric tones of wheat annually for milling into bread and pastry flour and it accounts for about 60% of wheat flour sales in Ghana.
The core strength of Irani Brothers lies in its ability to source full shiploads of wheat and to secure the necessary funding arrangements; this gives it a competitive advantage over all the other flour mills in Ghana, no other flour mill in Ghana has the capacity to continuously source wheat in large quantities.
Irani Brothers has the largest flour milling capacity in Ghana and accounts for 60% of total wheat flour sales.
Irani Family is among the the richest men in Ghana with an estimated net worth $800 million
6. Kwabena Duffour -$680 million
Kwabena Duffuor was the Finance Minister of Ghana. He has also served as the governor of the Bank of Ghana. He was named as one of the four best Central Bank Governors in the World at an IMF/World Bank meeting in 1999.
He is a Fellow of the Akuafo Hall, University of Ghana, and a Fellow of the Chartered Institute of Bankers.
Duffuor is the founder and chairman of HODA Holdings, a business entity comprising Insurance, Banking, Real Estates, Farming, Mining and Media. He is also the founder and president of the Institute for Fiscal Studies in Ghana, a non-profit think-tank providing economic advocacy and training which he established in March, 2013. He is also the founder of uniBank which controversially collapsed in 2018.
Kwabena Duffuor is one of the richest men in Ghana with an estimated net worth $680 million
7. Dr. Sam E. Jonah $650million
Samuel Esson Jonah is a Ghanaian businessman, the current chancellor of the University of Cape Coast. He is the executive chairman of Jonah Capital, an equity fund based in Johannesburg, South Africa. Jonah was previously president of AngloGold Ashanti and shared the strategic leadership of the company with its CEO, Bobby Godsell.
He joined Ashanti Goldfields Corporation in 1979, working in various capacities, including underground operations. At the age of 36 he became the chief executive officer, and supervised the transformation of Ashanti Goldfields into a mining multinational, increased gold production from 240,000 ounces per annum to over 1.6 million ounces in over ten years, and oversaw the company's listing as the first operating African company on the New York Stock Exchange.
In 2009, he became a non-executive director of Vodafone.
Jonah was elected a member of the National Academy of Engineering in 2019 for leadership and technical contributions in advancing the mineral industry in Africa.
Currently, the chancellor of the University of Cape Coast, Jonah chairs the boards of Equator Exploration Limited, Scharrig Mining, Equinox Minerals, Uramin, Moto Goldmines Ltd and Range Resources Limited.
He also serves or has served on various boards, including Transnet, Mittal Steel SA, Ashesi University, Standard Bank of South Africa, Lonmin, the Commonwealth African Investment Fund (Comafin), the advisory council of the UN Secretary General's Global Compact, President Olusegun Obasanjo's International Investment Advisory Council on Nigeria, President Thabo Mbeki's International Investment Advisory Council of South Africa, and President John Kufuor's Ghana Investors' Advisory Council.
As well as his directorships, Jonah is a member of the advisory board of the London Business School.
Sam Jonah is one of the richest men in Ghana at the moment.
Daniel McKorley -$700 million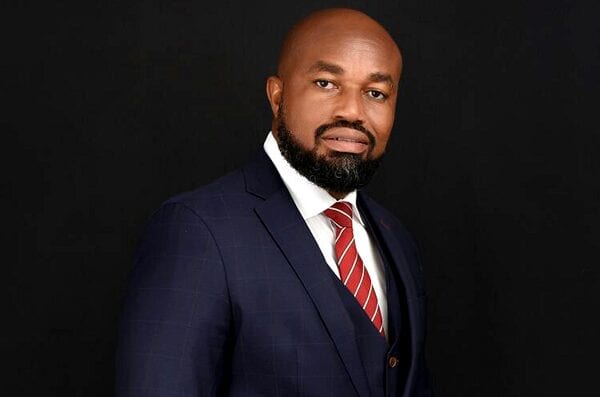 Daniel McKorley is a Ghanaian business magnate, founder and chief executive officer of McDan Group of Companies. He is a graduate of Business Management and has been a business entrepreneur for more than ten years. Mckorley was adjudged the Entrepreneur of the year – 2016 at the Ghana Aviation Awards.
Daniel McKorley is the Chief Executive Officer (CEO) of the McDan Group of Companies. He revealed that he dropped out of the University because he could not pay his school fees.
Arguably one of the most successful businessmen in Ghana, Daniel McKorley could only attain a degree 15 years, after dropping out of the University of Ghana.
He started the McDan Shipping Company which was established in November 1999, with headquartered in Accra and Branches in Tema and Takoradi.
The company has a presence in over 2000 major air and sea ports worldwide due to a partnership with Universal Freight Organization, Cross Trades and World Cargo Alliance(WCA).
Daniel MCKorley net worth is $700 million making him one of the richest men in Ghana.
8. The Hitti Family $540million
The HITTI Group offers more than 2000 employment while Duraplast alone employs more than 500 people. The company plans to expand into mining, telecommunication and the oil and gas.
Suvinil Paints control about 25 percent of the paint market in Ghana with ASHFOAM Mattress being the second-largest manufacturer of mattresses in Ghana.
Mireille Hitti is the Executive Director of Duraplast, Alwan Hitti serves as Chairman and Chief Executive Officer of ASHFOAM whiles Bob Hitti is the General Manager of Nesstra Services (UK) Limited Ghana.
Hitti Family is among the richest men in Ghana with an estimated net worth $540 million
9. Ghassan Yared $ 480million
Most of Yared's wealth was obtained from Forewin, a company which has already established itself in the 10 regions of Ghana with deep penetration in 39 cities across Ghana.
GhassanYared has a large transport fleet of over 400 mobile vehicles which links the various regions of Ghana with the main office in Accra.
Yared is also 100 percent owner of Mabani Holdings Ghana Limited a real estate firm. Mabani recently signed a joint venture agreement with Actis, a private equity real estate investor in Sub-Saharan Africa, Actis has invested about US$ 150 million in real-estate development in Africa.
Mabani Holdings and Actis are currently working together on a 70,000-square metre mixed-use office, hotel, residential and retail development on a seven-acre site. This property called 'The Exchange' will be a landmark development in the heart of Accra, close to Kotoka International Airport (KIA) and will house the first Radisson Blu Hotel in Ghana. This project is valued in excess of $80 million dollars.
Ghassan Yared is among the the richest men in Ghana with an estimated net worth 4480 million
Ghassan Yared is one of the top 20 richest men in Ghana with a net worth of $480 million
Number 10 of Top 20 Richest Men in Ghana
10. Serge Bakalian $460 million
Serge Bakalian is the current CEO of the Takoradi Flour Mills. He has been running the affiliated family company since he took over for his Armenian father. The company is among the few firms in the industry, making a considerable fortune in Ghana.
Top 20 Richest Men in Ghana in video
Recommended Reads
What do you think about the Top 20 richest men in Ghana? Leave your reply in the comments below
Source: www.glusea.com