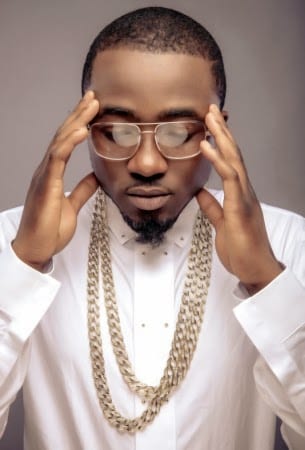 What is Ice Prince net worth ? we are about to show you, keep reading.
 Ice Prince, born Panshak Zamani is a Nigerian rapper, songwriter and actor. He is one of the richest rappers in Nigeria. As of 2021, Ice Prince net worth is estimated at $5 million.
Ice Prince Profile
Ice Prince was born 30th October 1984 in the city of Minna, Niger State, he attended St. Murumba College and thereafter proceeded to attend the Science Tutorial College in Jos. Ice Prince lost his parent at a tender age.
Read Phyno Net Worth
In 1999, he began writing Rap songs and started performing them at social events held at his school.He started hitting the recording studios to record. Ice Pince initially formed a group called "ECOMOG Squad" but the group couldn't continue after a year.
A year later, he got connected with M.I, Jesse Jagz, Ruby, Lindsey, Eve, Taz, and together they became a crew known as "Loopy Crew". Ice Prince was the winner of the 2009 Hennessy Artistry.
Ice Prince has recorded several hit songs including; Oleku,Superstar, Aboki, I Swear ft French Montana, Shots On Shots (with Sarkodie)
Read Richest Rappers in the world
Ice Prince Net worth
The sensational rapper is worth $5 million. He has won several awards including ; Ben Tv Award for Best male hip hop. Ice Prince is a lover of expensive cars. His collection of cars includes; Bentley GT Coupe, Range Rover sport,
Ice Prince Quotes
A collection of ice Prince quotes by entrepreneurs.ng
"It's better to be a small person amongst big people than be a big person amongst small people."
"Keep Working! Success Is Sure."
"Enjoy each moment of your hustle…"
"Do you want to give up or write your story?"
"Believe in you."
Read Richest Musicians in Nigeria
"Great minds just do it! No excuses."
"It's never too late to have a new dream, a new goal, a new beginning to achieve your Ultimate Goal."
"Scream Your Name! You deserve to be great."
"Everything would eventually fall into place, even though it doesn't look like it now, just keep working and believing"
"Choose your own style."
"Inspire people positively."
"If you believe every man, woman and child has the freedom to be who they want to be, you believe in a 50/50 world and you believe in Purple."
"50/50 doesn't mean men should start wearing make-up. It means men should treat women with respect #50/50."
Content on this website is protected by DMCA. reproducing any content on this site without explicit permission is strictly prohibited.