who is the Richest Man in Kenya?
Richest Man in Kenya 2022: Just like most other countries, the richest men in Kenya are successful businessmen in various fields of investment. Read through to see the full list of the wealthiest people in Kenya. Read William Ruto Net Worth
Generating a net worth of $1.7 billion, Manu Chandaria is the richest man in Kenya. He is is a Kenyan businessman of Indian descent
Along with being a senior member of the Comcraft Group of Companies, a billion dollar enterprise that has a presence in over 40 countries, he is on the boards of several prominent East African companies.
Top 10 Richest Man in Kenya
Vimal Shah
Manu Chandaria
Ngina Kenyatta
Narendra Raval
Bhimji Depar Shah
Naushad Merali
Uhuru Kenyatta
S.K. Macharia
William Ruto
Peter Munga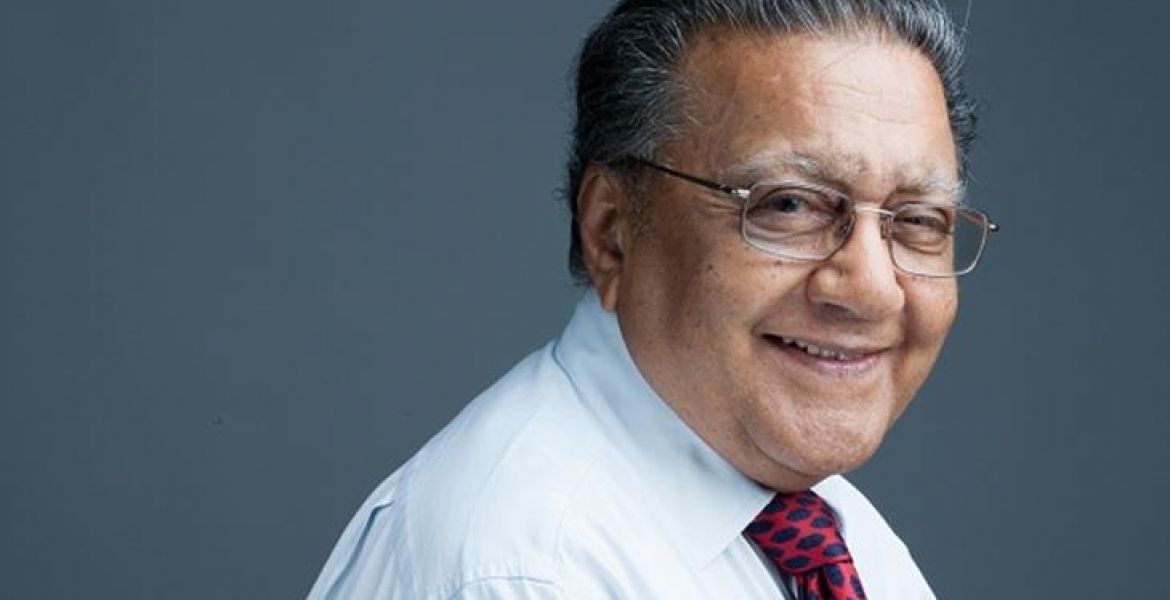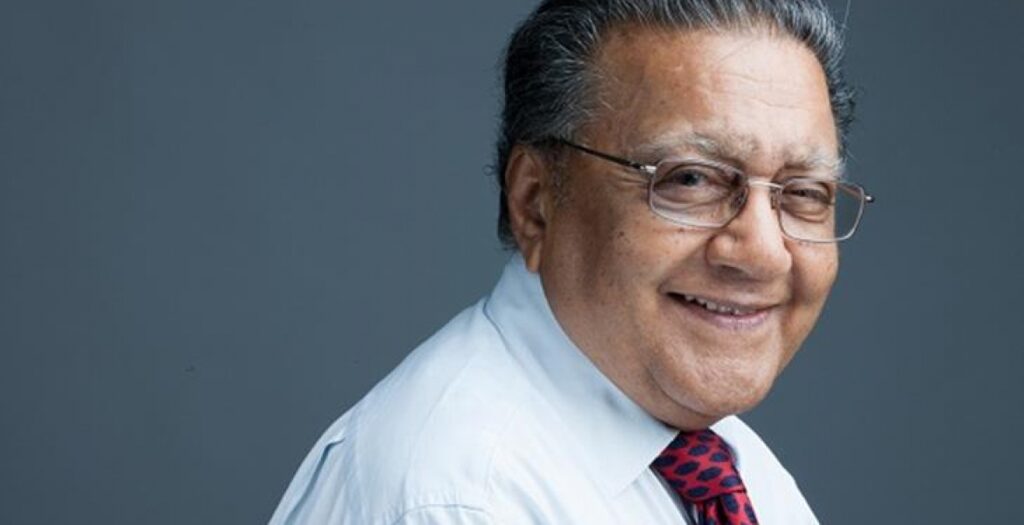 He has won several awards in East Africa and internationally in recognition of his entrepreneurial endeavours and is also a noted philanthropist.
In 2003, Chandaria was awarded the Order of the British Empire (OBE) by Queen Elizabeth II.In December of the same year, he was awarded the Elder of the Burning Spear by former president Mwai Kibaki, one of the highest civilian honors in Kenya.
He has been hailed as "one of Kenya's leading industrialists" and he is the richest man in Kenya
Mama Ngina Kenyatta -$1 biilion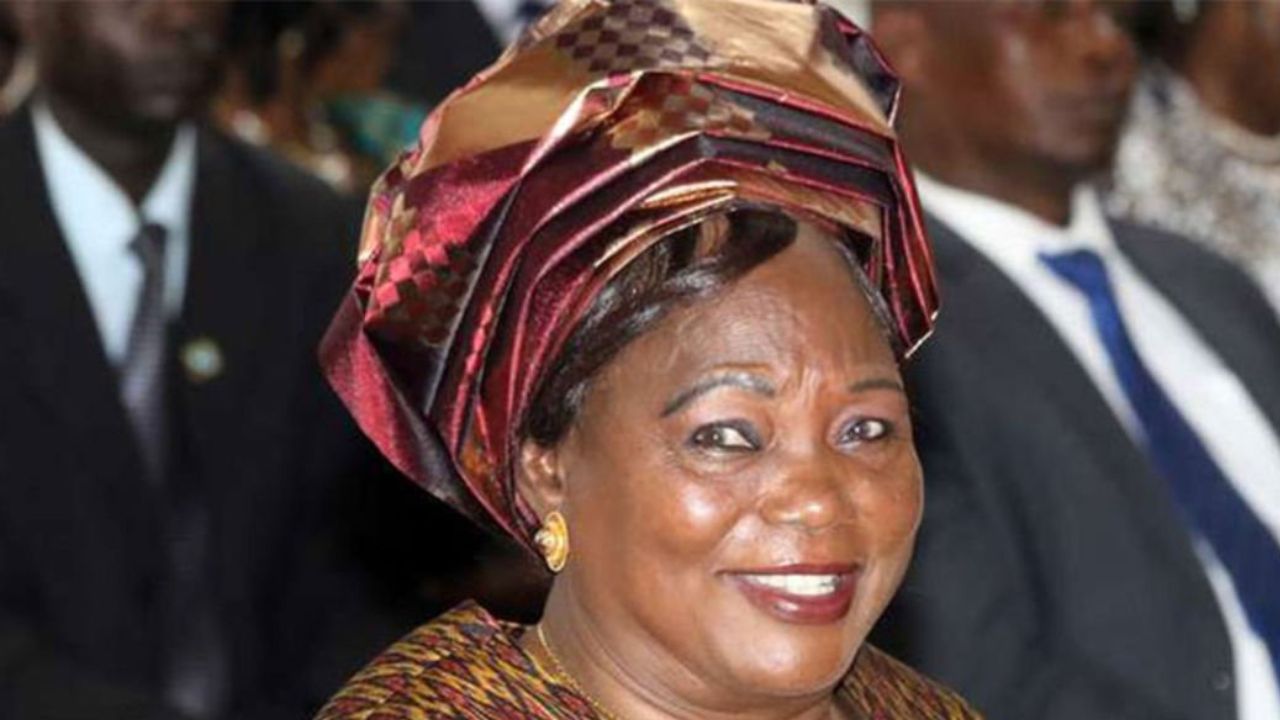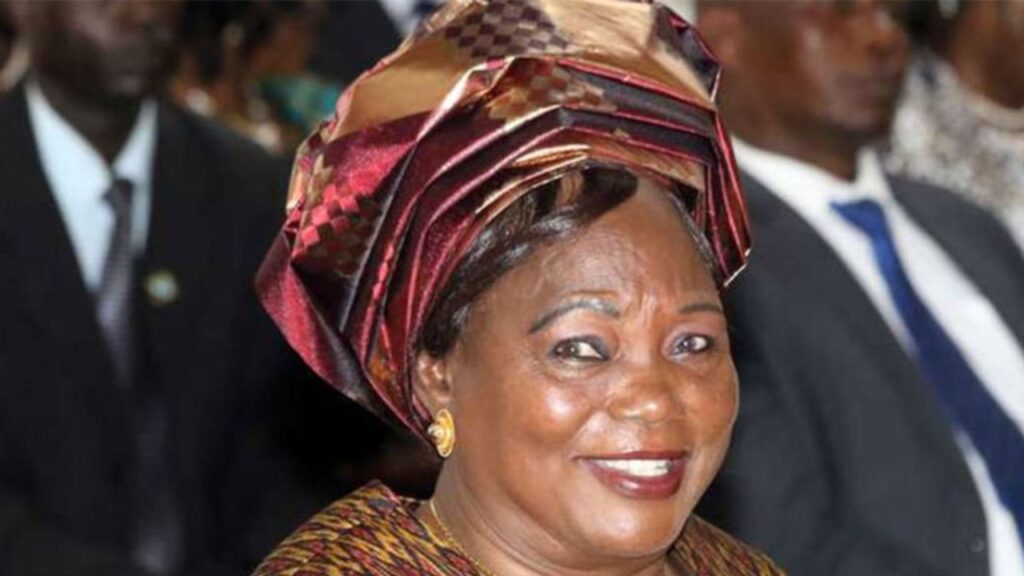 We may have gone out of our article title a bit but Mama Kenyatta is worth mentioning here.
Mama Ngina", is the former First Lady of Kenya. She is the widow of the country's first president, Jomo Kenyatta (~1889–1978), and also the mother of President Uhuru Kenyatta.
In the 1970s, she and other high-level government officials were allegedly involved in an ivory-smuggling ring that transported tusks out of the country in the state private airliner.
A May 1975 edition of New Scientist cited her as one of Kenya's "ivory queens" but also asserted they could not be completely certain that these claims were true.
However, New Scientist claimed that there was now documentary proof that at least one member of Kenya's royal family had shipped over six tons of ivory to Red China.
Bhimji Depar Shah – $ 900 million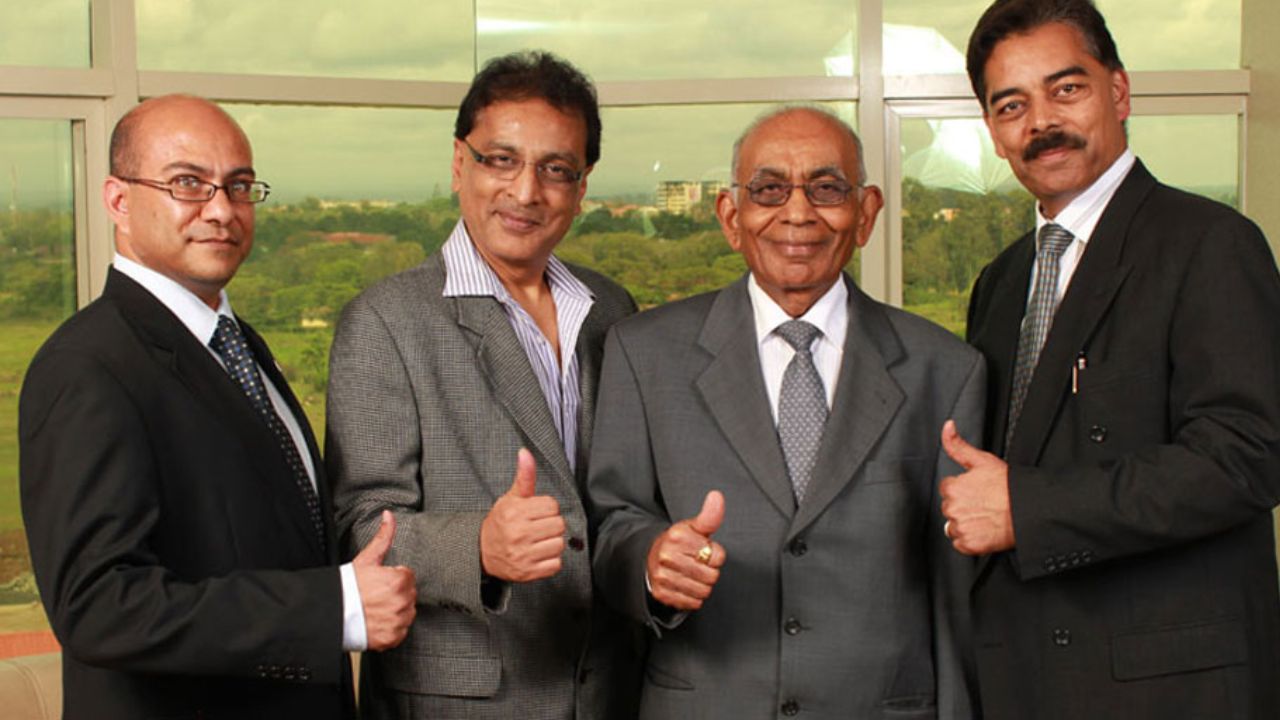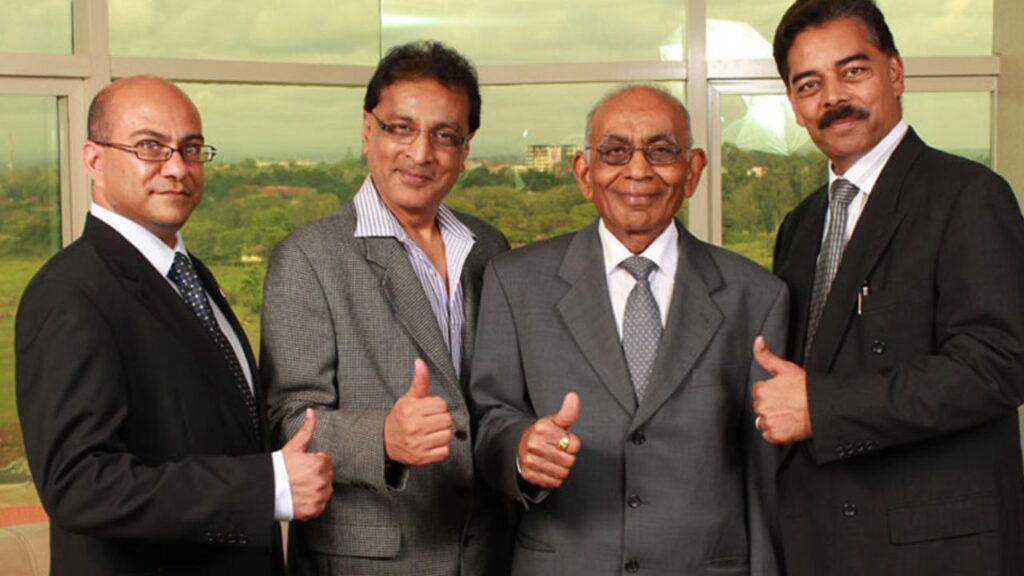 Bhimji Depar Shah, is a businessman, industrialist and entrepreneur.
He is the founder and current chair of BIDCO Group of Companies, a Kenya-based, family-owned manufacturing conglomerate with businesses in 13 African countries. Bhimji is currently worth $900 million and is among the richest men in Kenya
He was born in Cairo, Egypt in 1931. He settled in Nyeri, opening up a petrol station in the town. In 1970, he started Bidco Industries Limited, a garments manufacturing business. In 1985, the company switched to soap production.
 In 1991, Bidco opened up an edible oil manufacturing plant in Thika, and moved its International headquarters into the town, northeast of Nairobi, Kenya's capital.
As of November 2014, the industrial conglomerate is a leading manufacturer of soaps, detergents, and baking powder, with annual gross revenue in excess of US$500 million. Bhimji's son Vimal Shah serves as the company's chief executive officer.
Uhuru Kenyatta -$ 500 million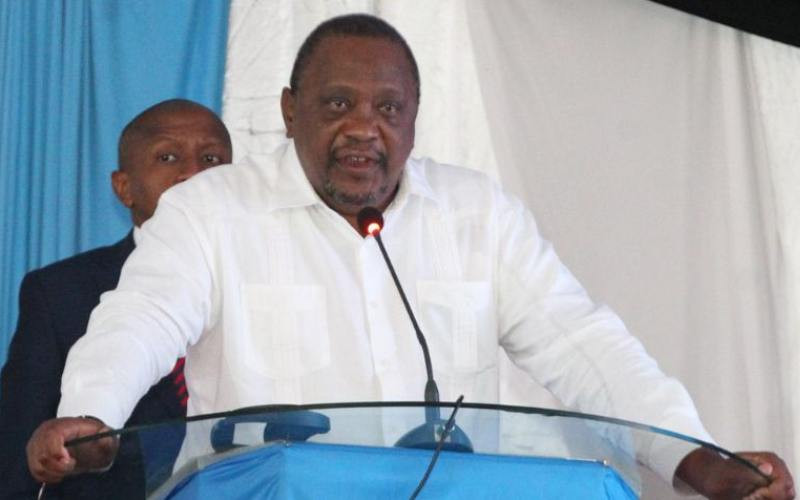 Uhuru Muigai Kenyatta is a Kenyan politician, businessman, and the fourth President of the Republic of Kenya.
 He served as the Member of Parliament (MP) for Gatundu South from 2002 to 2013. Currently, he is a member and the party leader of the Jubilee Party of Kenya. Uhuru is worth a whopping $600 million and he is among the richest man in Kenya
Peter Munga – $ $ 300 million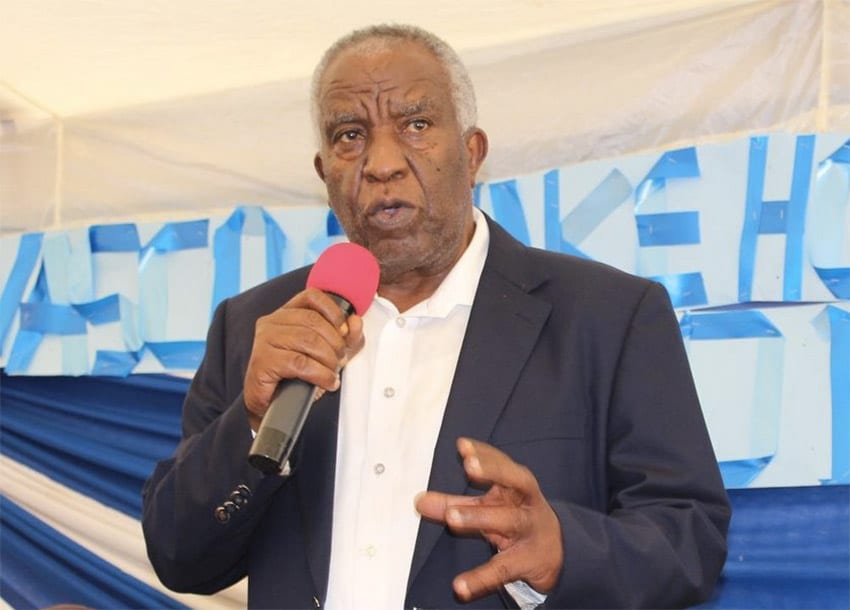 Peter Kahara Munga is a businessman and entrepreneur in Kenya, the largest economy in the East African Community. He is the immediate past group chair of the Equity Bank Group, the largest bank holding company on the African continent, by customer numbers, with over 9.2 million customers as of 31 June 2014.
Peter is the among the richest man in Kenya with a net worth of $300 million
William Ruto
William Kipchirchir Samoei Arap Ruto is a Kenyan politician who is serving as the fifth and current president of Kenya since 13 September 2022. Prior to becoming president, he served as the 11th deputy president of Kenya from 2013 to 2022.
 He previously served in several cabinet positions such as the Minister for Home Affairs, the Minister of Agriculture and as Minister for Higher Education.
William Ruto was born on 21 December 1966 in Sambut village, Kamagut, Uasin Gishu County, to Daniel Cheruiyot and Sarah Cheruiyot.
Ruto owns a considerable chicken farm in his home village of Sugoi, which was originally inspired by his stint as a live chicken hawker on the Nairobi-Eldoret-Malaba highway.
William Ruto net worth is estimated at $450 million making him the richest man in Kenya
Raila Odinga
Raila Amolo Odinga is a Kenyan politician, former Member of Parliament (MP) for Langata and businessman who served as the Prime Minister of Kenya from 2008 to 2013. He is assumed to be the Leader of Opposition in Kenya since 2013.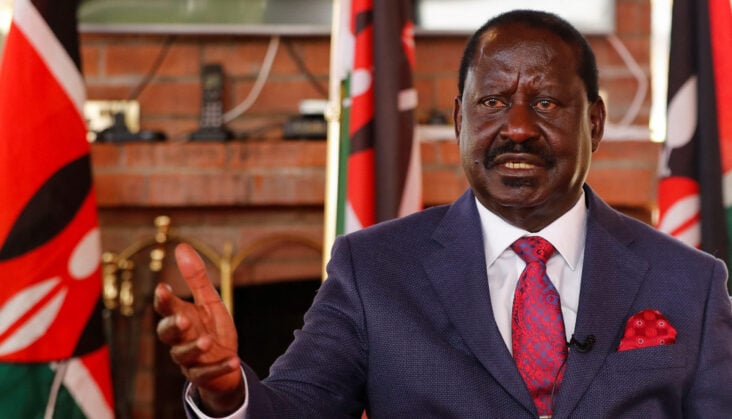 Aside from politics, Raila Odinga is involved in several successful business ventures.
1971 he founded the Standard Processing Equipment Construction & Erection Ltd (later renamed East African Spectre), the only company manufacturing liquid petroleum gas cylinders in Kenya
In 1974, Odinga was appointed group standards manager of the Kenya Bureau of Standards. After holding this position for 4 years, he was promoted to be the deputy director in 1978, a post he held until his 1982 detention.
Raila Odinga net worth is valued at $50 million and he is one of the richest people in kenya
Samuel Kamau Macharia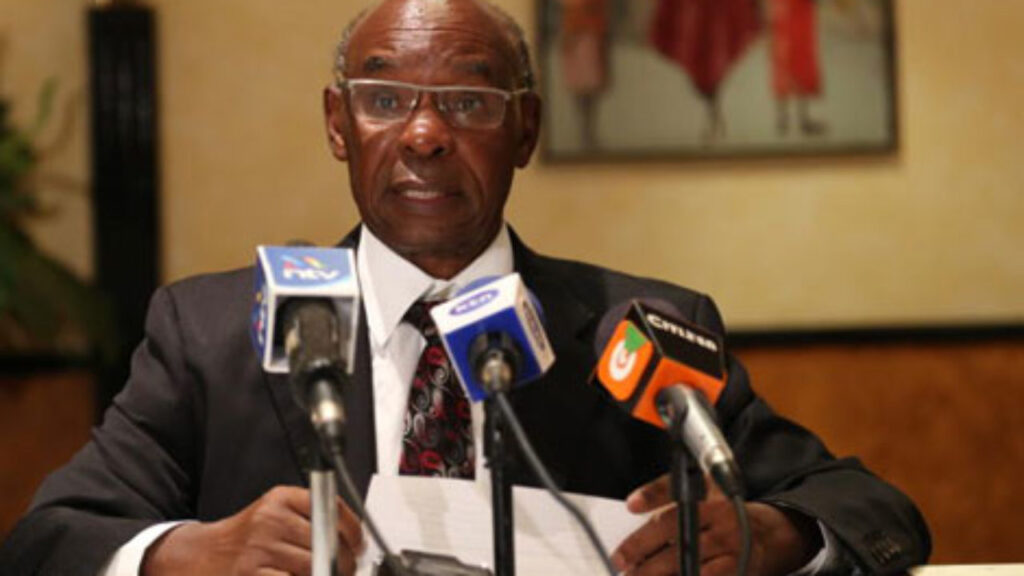 Samuel Kamau Macharia also known as S. K. Macharia, is the Kenyan founder and chair of Royal Media Services, the largest private radio and television network in Eastern Africa.
He has taken advantage of his wealth to control media in Kenya and has bought so many frequencies that anyone wanting to open a radio station must consult him.
 The flagship outlets of Royal Media Services are Citizen TV and Radio Citizen. In 2012, Macharia was on the top-10 list in Forbes magazine of African millionaires to watch. 
Macharia was on the 2013 Africa Report of the 50 most influential Africans.
 He was honoured with the 2015 Eastern Africa Ernst and Young Entrepreneur Lifetime Achievement Award
Vimal Shah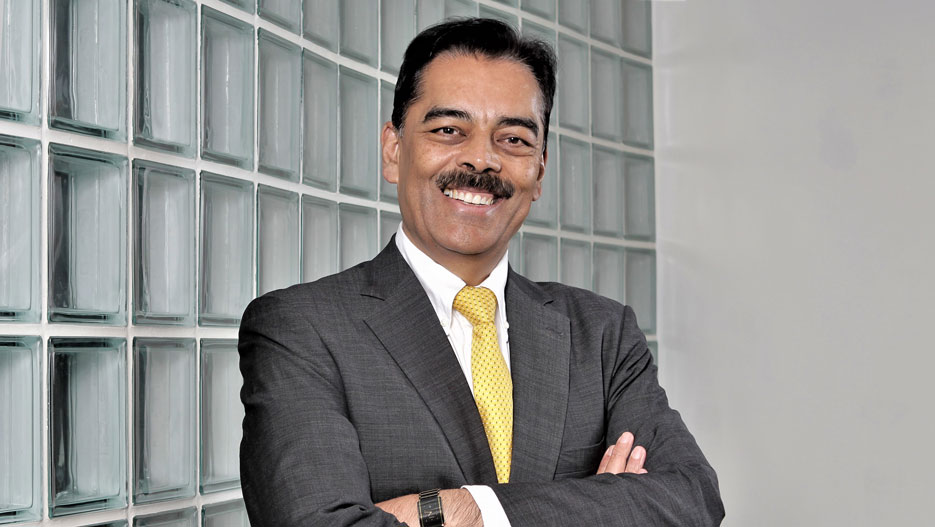 Vimal Shah is a businessman, entrepreneur, mentor and industrialist in Kenya, the largest economy in the East African Community.
He is the Chairman of Bidco Africa and is responsible for the company's growth into new markets and product Bidco is a business conglomerate involved in the manufacture of edible oil, detergents, soaps, margarine and baking powder.
He is reported to be one of the wealthiest individuals in Kenya.
He was born in Nyeri, Kenya. Vimal Shah attended the United States International University, Nairobi Campus, graduating with the degree of Bachelor of Science in Business Administration and Finance.
What do you think about the richest man in Kenya? Leave your reply in the comments below
Source: Glusea