Who are the richest men in Kenya?
Richest Man in Kenya 2023: Just like most other countries, the richest men in Kenya are successful businessmen in various fields of investment. Read through to see the full list of the wealthiest people in Kenya.
Majority of the richest people in Kenya are Asians, these are businessmen from India and other Asians who have migrated to Kenya for business purposes.
The combined wealth of the richest men in kenya increased from $12.73 billion to $17.4 billion, an increase of 36.8 per cent, adjusted for inflation," according to a report by Oxfam
While there are no billionaires officially in Kenya at the moment, the report showed that the number of richest men in Kenya as millionaires in the country increased from 50 to 80 in 2023.
What is the wealth of Kenya as a country?
Kenya is the largest economy in the East African Community, the 3rd largest economy in Sub-Saharan Africa, with a gross domestic product of US$120.87 billion up from US$70.539 billion. Kenya ranks behind only South Africa and Nigeria in GDP rankings of Sub-Saharan African countries.
In this article, we will be bringing to you the top 20 richest people in Kenya at the moment. The figures used in this article are approximate as the wealth of these individuals keeps changing on a daily basis.
Read through our official list of the top 20 richest people in kenya and let us know your thoughts.
Top 20 richest Men in kenya 2023
We will be covering the net worth, businesses, and a short profile description of the wealthiest men in Kenya in 2023.
Manu Chandaria -Net Worth $1 billion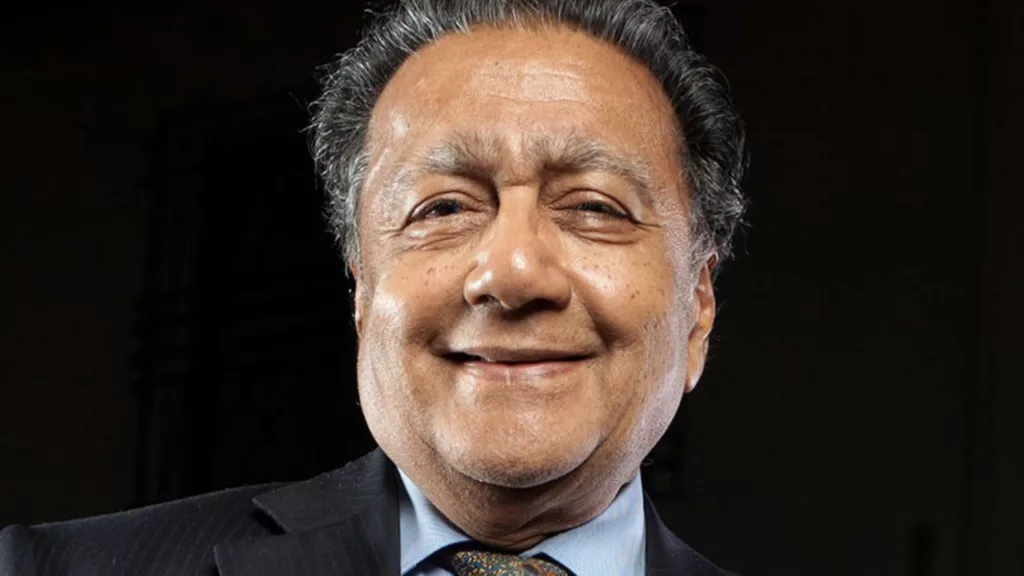 Manu Chandaria is one of the richest men in Kenya. He is a Kenyan businessman of Indian descent who was born in Nairobi.
He is a senior member of the Comcraft Group of Companies, a billion dollar enterprise that has a presence in over 40 countries, and is on the boards of several prominent East African companies.
Chandaria was awarded the Order of the British Empire (OBE) by Queen Elizabeth II. In December of the same year, he was awarded the Elder of the Burning Spear by former president Mwai Kibaki, one of the highest civilian honours in Kenya. He has been hailed as "one of Kenya's leading industrialists".
He is today a senior member of Comcraft Group, Chairman of Bank of India Advisory Committee in Nairobi among others.
Manu Chandaria personal business interests are extensive and span the vast of the Kenyan economy and as well as 50 other countries.
In a recent interview for the Creating Emerging Markets project at the Harvard Business School, he defends the notion that businesses should look at profit as the means, and not the end
Bhimji Depar Shah – Net worth: $790 million
Bhimji Depar Shah, is a Kenyan businessman, industrialist and entrepreneur. He is the founder and current chair of BIDCO Group of Companies, a Kenya-based, family-owned manufacturing conglomerate with businesses in 13 African countries.
He was born in Cairo, Egypt in 1931. He settled in Nyeri, opening up a petrol station in the town. In 1970, he started Bidco Industries Limited, a garments manufacturing business.
In 1985, the company switched to soap production. In 1991, Bidco opened up an edible oil manufacturing plant in Thika, and moved its International headquarters into the town, northeast of Nairobi, Kenya's capital.
As of 2023, Bhimji net worth is valued at $790 million making him one of the richest men in Kenya.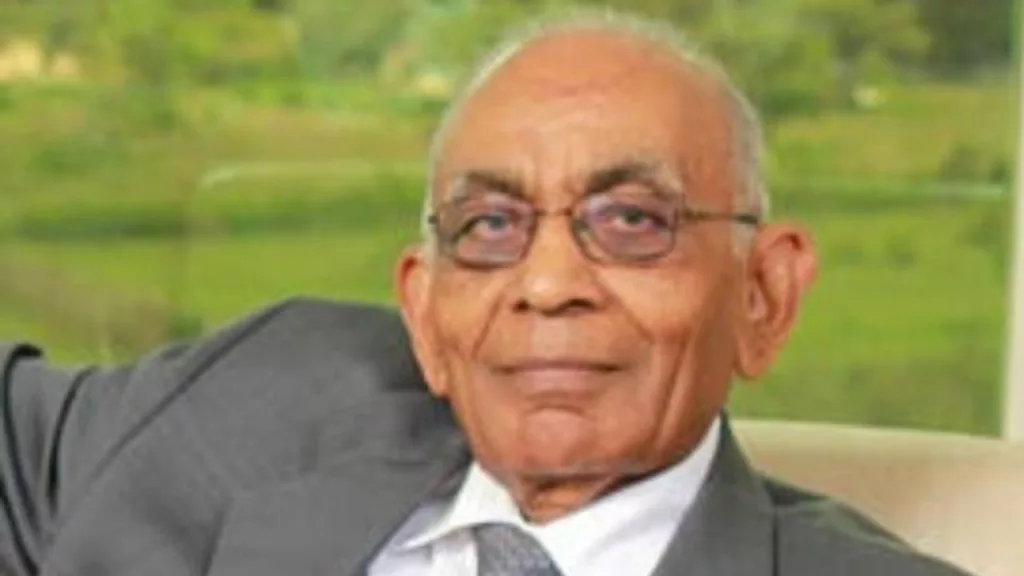 Jaswinder Singh Bedi – Net worth: $680 million
Jaswinder Singh Bedi is among the wealthiest Kenyan businessmen. He is into textile manufacturing in the country. His net worth is estimated at $680 million
Uhuru Kenyatta – Net worth: $530 million
Appearing on the list of the top 20 richest men in Kenya is the former President Uhuru Kenyatta with a net worth of $530 million.
Aside from politics, Kenyatta also has interests in various sectors, including banking, milk processing, transport, media, hospitality and land.
Uhuru Muigai Kenyatta is a Kenyan politician who served as the fourth president of Kenya from 2013 to 2022.
Kenyatta is the son of Mzee Jomo Kenyatta, Kenya's first president, and his fourth wife Mama Ngina Kenyatta. He has been married to Margaret Gakuo Kenyatta since 1991. They have three children: the two sons Jomo and Muhoho, and the daughter Ngina.
Mahendra Rambgai Patel -Net worth : $420 million
Mahendra Rambhai Patel is among the richest men in Kenya with a networth of Ksh48.7 billion, according to a report released early this year by Oxfam International.
Patel's family is behind the Ramco Group of Companies – a conglomerate that operates over 45 companies across East African countries.
Mahendra Rambhai Patel was born and raised in Gujarat region of India. He came to Kenya in the early 1940s and went on to set up his hardware store in downtown Nairobi in 1948.
He operated the hardware for years and expanded it to give birth to Ramco Group. His three sons, Kirit, Mahendra and Chandrakant would then join the family business after completing their studies and expand the business into the giant it is today.
In 1986, they diversified the company into both stainless steel and printing following the acquisition of ASL Steel and Polythene industries respectively. In 1995, the Group acquired Sai Office Supplies, an office supplies distributor and after that they joined the retail sector.
Raila Odinga
Raila Amolo Odinga is a Kenyan politician, former Member of Parliament (MP) for Langata and businessman who served as the Prime Minister of Kenya from 2008 to 2013. He is assumed to be the Leader of Opposition in Kenya since 2013. He is among the richest men in Kenya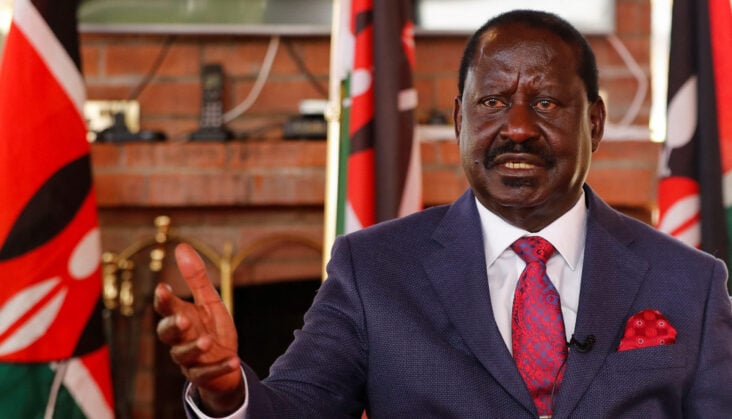 Aside from politics, Raila Odinga is involved in several successful business ventures.
1971 he founded the Standard Processing Equipment Construction & Erection Ltd (later renamed East African Spectre), the only company manufacturing liquid petroleum gas cylinders in Kenya
In 1974, Odinga was appointed group standards manager of the Kenya Bureau of Standards. After holding this position for 4 years, he was promoted to be the deputy director in 1978, a post he held until his 1982 detention.
Raila Odinga net worth is valued at $50 million and he is one of the richest people in kenya
Samuel Kamau Macharia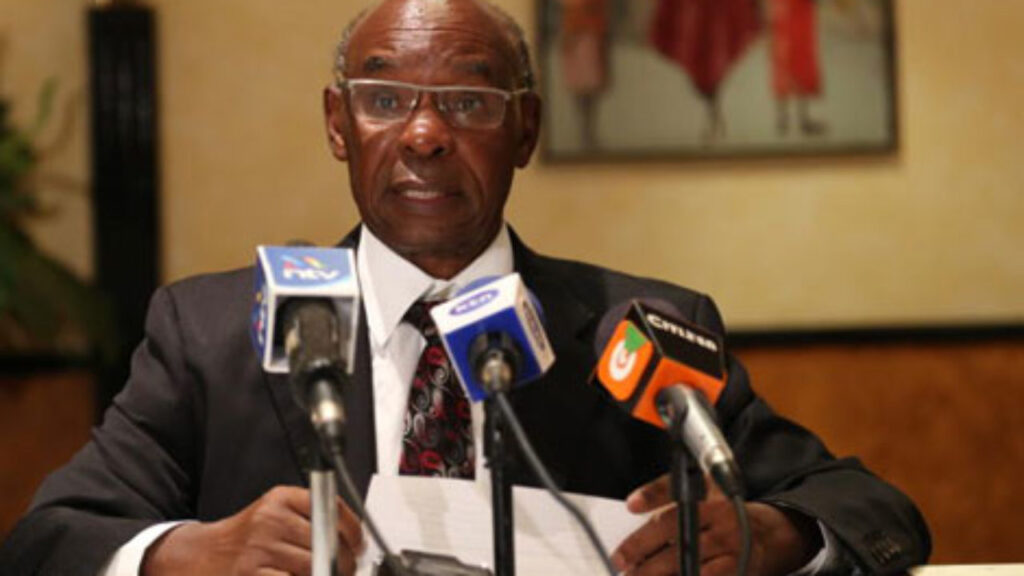 Samuel Kamau Macharia also known as S. K. Macharia, is the Kenyan founder and chair of Royal Media Services, the largest private radio and television network in Eastern Africa.
He has taken advantage of his wealth to control media in Kenya and has bought so many frequencies that anyone wanting to open a radio station must consult him.
The flagship outlets of Royal Media Services are Citizen TV and Radio Citizen. In 2012, Macharia was on the top-10 list in Forbes magazine of African millionaires to watch.
Macharia was on the 2013 Africa Report of the 50 most influential Africans.
He was honoured with the 2015 Eastern Africa Ernst and Young Entrepreneur Lifetime Achievement Award
Vimal Shah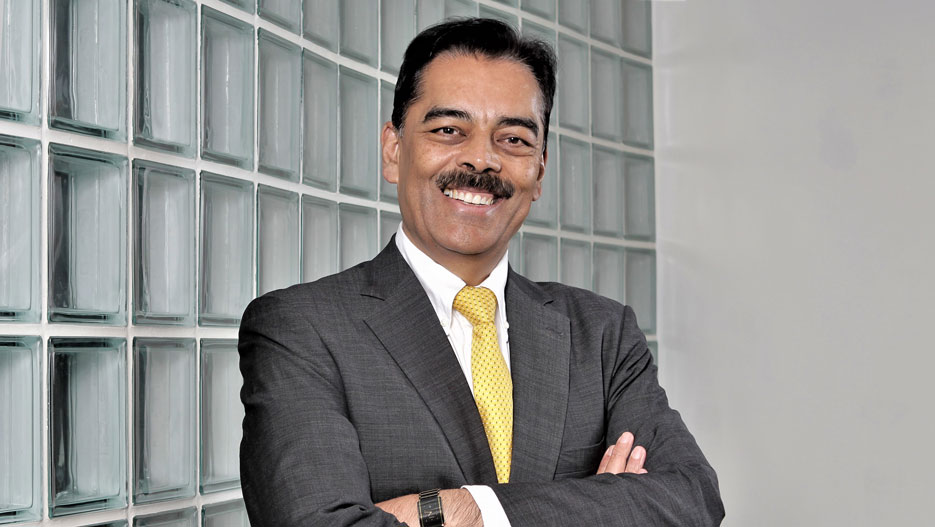 Vimal Shah is one of the richest men in Kenya. he is a businessman, entrepreneur, mentor and industrialist in Kenya, the largest economy in the East African Community.
He is the Chairman of Bidco Africa and is responsible for the company's growth into new markets and product Bidco is a business conglomerate involved in the manufacture of edible oil, detergents, soaps, margarine and baking powder.
He is reported to be one of the wealthiest individuals in Kenya.
He was born in Nyeri, Kenya. Vimal Shah attended the United States International University, Nairobi Campus, graduating with the degree of Bachelor of Science in Business Administration and Finance.
Atul shah – Net worth: $290 million
Atul Shah is a businessman and entrepreneur in Kenya. He is the managing director and chief executive officer of Nakumatt Holdings Limited, the parent company of Nakumatt Supermarkets, the largest, privately owned supermarket chain in the African Great Lakes area, with branches in Kenya, Uganda, Tanzania and Rwanda.
He was born in Nandi Hills, Kenya in 1961. In 1965, when Atul was four years old, the family relocated to Nakuru.
Atul's father, Mangalal Shah, who had migrated to Kenya from India in 1947, opened a retail clothing store opposite the Nakuru open air market. Atul' s older brother, Vimal started working in the business in 1970.
In 1975 Mangalal began exporting clothing to Uganda, often on credit. Towards the end of 1976, with debtors behind on their payments and creditors demanding for their money, Atul's father declared bankruptcy, with total debts of KSh1.2 million.
The store was closed and Mangalal went to work for his brother Hasmukh Shah, who then owned a shop called Nakuru Mattresses.
Following the closure of their father's business, Atul Shah and his brother, Vimal Shah opened a clothing store that they named Furmatts, which among other things, sold bed sheets which the brothers stitched at home.
In 1978, due to booming business, supported by the 1970s coffee boom in East Africa, the two sons and their father managed to pay off the KSh1.2 million debt. They bought Nakuru Mattress from their uncle, who relocated to the United Kingdom.
As of 2023, Atul Shah net worth is valued at $290 million making him one of the richest men in Kenya.
Peter Munga – net Worth: 4100 million
Peter Kahara Munga is a businessman and entrepreneur in Kenya, the largest economy in the East African Community. He is the immediate past group chair of the Equity Bank Group, the largest bank holding company on the African continent, by customer numbers, with over 9.2 million customers as of 31 June 2014. He is reported to be one of the wealthiest individuals in Kenya, with a personal net worth exceeding US$100 million
William Rutov-Net Worth: $30 million
William Kipchirchir Ruto is a Kenyan politician who is serving as the fifth and current president of Kenya. He is one of the richest men in Kenya
A member of the Kalenjin people of the Rift Valley Province, William Ruto was born on 21 December 1966 in Sambut village, Kamagut, Uasin Gishu County, to Daniel Cheruiyot and Sarah Cheruiyot.
On 13 September 2022 he was inaugurated at Moi International Sports Centre, Kasarani in a ceremony presided over by Chief Justice Martha Koome, and attended by over 20 heads of state and government.
Summary
In this article, we brought to you the list of the richest men in Kenya, their profile including businesses they own.
This data provided in this article is for information purposes only and may be used by upcoming entrepreneurs as a guide in their entrepreneurial walk.
Here is a recap of the list of the wealthiest people in Kenya for the year 2023
Manu Chandaria -$1 billion
Bhimji Depar Shah -$790 million
Jaswinder Singh Bedi -$680 million
Uhuru Kenyatta -$530 million
Mahendra Rambgai Patel -$420 million
Samuel Kamau Macharia – $320 million
Atul shah -$290 million
Vimal Shah -$160 million
Peter Munga -$100 million
William Ruto -$30 million
What do you think about the richest men in Kenya? Leave your reply in the comments below
Source: Glusea