Patrice Motsepe Net Worth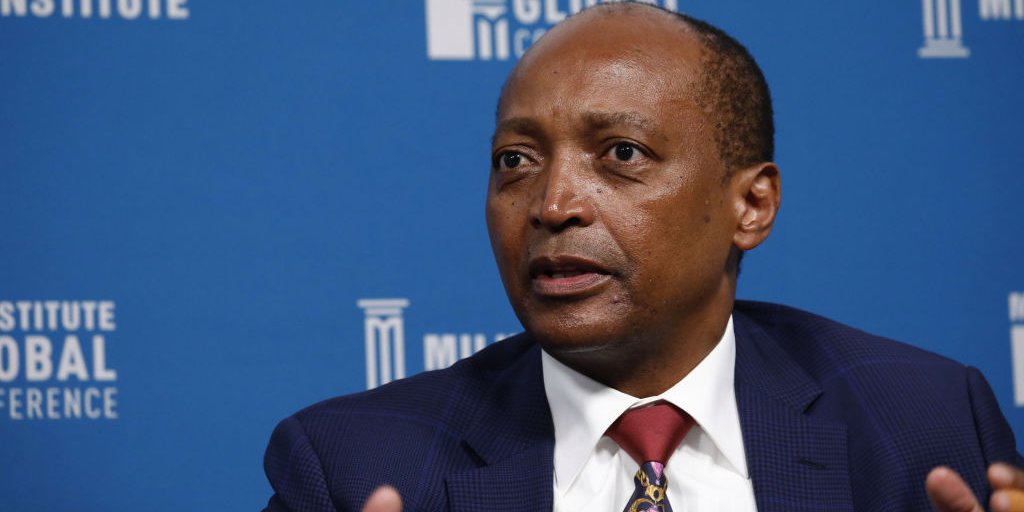 Glusea brings to you Patrice Motsepe net worth.
Patrice Motsepe net worth 2023: Patrice Motsepe is the richest black man in South Africa. He is the founder and executive chairman of African Rainbow Minerals. Patrice Motsepe net worth is $3 billion
Patrice Motsepe Profile
Patrice was born to Kgosi Augustine Motsepe, chief of the Mmakau branch of the Tswana people.
Patrice's father had been a schoolteacher and who was later a small businessman as the owner of a Spaza shop which was popular with black mineworkers.
Motsepe holds a Bachelor of Arts degree at the University of Swaziland and a law degree from the University of the Witwatersrand.He specialized in mining and business law.
Patrice Motsepe Career
The successful businessman learnt the basic business principles from his father at his Spaza shop.
In 1994, he became the first black partner in the law firm Bowman Gilfillan.
Motsepe founded Future Mining after Nelson Mandela became the country's first president and began promoting black empowerment.
Read Top 10 Richest People in South Africa
The company provided contract mining services that included the cleaning of gold dust from inside mine shafts for the Vaal Reefs Gold mine, and implemented a system of worker remuneration that combined a low base salary with a profit-sharing bonus.
Patrice Motsepe net worth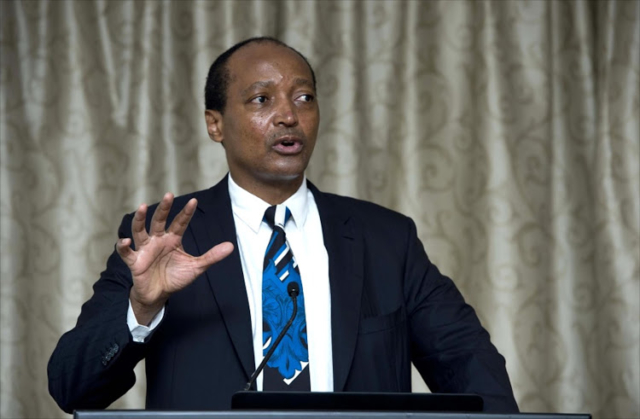 In 1997, with gold prices at a low, he purchased marginal gold mines from AngloGold under favourable finance terms. AngloGold sold Motsepe six gold mine shafts for $7,7million allowing him to repay the debt out of the future earnings of the company now known as African Rainbow Minerals.
Read Richest Actors in South Africa
The Black Economic Empowerment (BEE) laws introduced after the 1994 elections have been instrumental in cementing Motsepe's position in the mining industry in South Africa. A business must have a minimum of 26% black ownership to be considered for a mining license.
Since 2004, he has been a non-executive director of Absa Group and Sanlam.
In 2002 when it was listed on the JSE Security Exchange, African Rainbow Minerals joined with Harmony Gold Mining Ltd. and the company's name changed to ARMgold.
Motsepe is also the founder of African Rainbow Minerals Platinum (Proprietary) Limited and ARM Consortium Limited, which later equally split ownership with Anglo American Platinum Corp Ltd. From 2005, Motsepe was Chairman of Teal Exploration and Mining Incorporated.
Motsepe is also chairman of Ubuntu-Botho Investments, Non-Executive chairman of Harmony Gold Mining Co Ltd. and deputy Chairman of Sanlam Ltd. Motsepe has been president of South Africa's Chamber of Commerce and Industry.
Patrice Motsepe Net Worth
Patrice Motsepe net worth is $3 billion, an equivalence of R35 billion making him the richest black man in South Africa.
He is currently the interim chairman of the Black Business Council and is a founding member and former president of one of South Africa's most influential business advocacy and lobby group Business Unity SA (BUSA).
He sits on several company boards, including being the non-executive chairman of Harmony Gold, the world's 12th largest gold mining company, and the deputy chairman of Sanlam
Motsepe is married to Dr. Precious Moloi, a physician and fashion entrepreneur. They have three children. He is the brother of Tshepo Motsepe and Bridgette Radebe, and the brother-in-law of both President Cyril Ramaphosa and Minister Jeff Radebe.