Hakainde Hichilema is the richest man in Zambia. He is a businessman and politician who has been President of the United Party for National Development, an opposition political party, since 2006.
Zambia has one of the fast growing economies in the world. The copper rich country has the fastest growing city in the Southern African Development Community (SADC)- Lusaka. Even though they do not like to share their wealth worth the public, Zambia do have a lot of millionaires.
Read Richest Presidents in Africa
Richest Man in Zambia
Hakainde Hichilema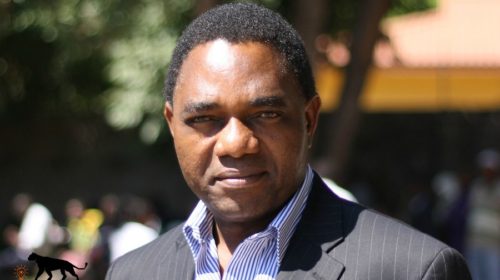 Hakainde Hichilema is the richest man in Zambia. He is Zambia's second-largest cattle rancher.
He served as the chief executive officer of both Coopers and Lybrand Zambia (1994–1998) and Grant Thornton Zambia.
Hichilema is a millionaire and the second-largest cattle rancher in Zambia
Noble Findlay
Noble is know for Auto world, the largest automobile company in Zambia
Autoworld was founded by the company Chairman, Noble Findlay along with the help of three other Directors; Noble's wife, Cossie Findlay, and their two sons, Glenn and Christopher Findlay.
Autoworld has 11 branches in Zambia, since it started in 1992. It caters to the needs of any vehicle or boat and has an extensive range of quality guaranteed products and services.
Satwant Singh
Satwant Singh is a Zambian rally driver, and 8-time winner of the African Rally Championship.
A successful businessman and entrepreneur, Singh is a well established and much decorated figure in motor sport, especially in Central and Southern Africa.
Robin Miller
Robin Miller was appointed the Managing Director of Farmers House Plc in 1996, renamed to Real Estate Investments Zambia PLC in 2012.
Robin has been a member of the board of the Zambian Wildlife Authority, a past chairman of Zambia's leading independent newspaper "The Post", a member of the government of the Republic of Zambia/European Union Trade Enterprise Support Facility and was the founding Chairman of The Tourism Council of Zambia.
Robin is a member of several boards including Madison General Insurance Company Ltd and City Investments Ltd.
Read Also Richest Men in Zimbabwe