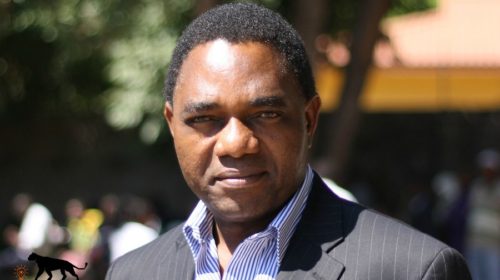 Hakainde Hichilema is the richest man in Zambia. He is a businessman and politician who has been President of the United Party for National Development, an opposition political party, since 2006.
Zambia has one of the fast growing economies in the world. The copper rich country has the fastest growing city in the Southern African Development Community (SADC)- Lusaka. Even though they do not like to share their wealth worth the public, Zambia do have a lot of millionaires.
Read Richest Presidents in Africa
Richest Man in Zambia
Hakainde Hichilema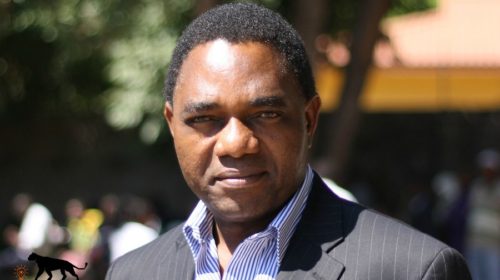 Hakainde Hichilema is the richest man in Zambia. He is Zambia's second-largest cattle rancher.
He served as the chief executive officer of both Coopers and Lybrand Zambia (1994–1998) and Grant Thornton Zambia.
Hichilema is a millionaire and the second-largest cattle rancher in Zambia
Hichilema was featured on the popular BBC television program HARDtalk on 1 November 2017 and was interviewed by Stephen Sackur.
He was the first Zambian opposition political leader to be hosted on HARDtalk and the second Zambian Politician featured after former President Levy Mwanawasa.
On 17 December 2017 Hichilema featured on ZNBC's Sunday Interview making him the first opposition political leader to be hosted on that program.
This was after management at ZNBC had granted a request by the UPND through its spokesman Charles Kakoma who had written to ZNBC Director General Richard Mwanza requesting that Mr. Hichilema is featured on the Sunday Interview on 17 December.
The programme was prerecorded on a Thursday before at 10:30hrs and was aired on Sunday evening
Noble Findlay
Noble is know for Auto world, the largest automobile company in Zambia
Autoworld was founded by the company Chairman, Noble Findlay along with the help of three other Directors; Noble's wife, Cossie Findlay, and their two sons, Glenn and Christopher Findlay.
Autoworld has 11 branches in Zambia, since it started in 1992. It caters to the needs of any vehicle or boat and has an extensive range of quality guaranteed products and services.
Autoworld was founded by the company Chairman, Noble Findlay along with the help of three other Directors; Noble's wife, Cossie Findlay, and their two sons, Glenn and Christopher Findlay. Two other people who have been influential in the establishment of the company are Noble Findlay's two nephews David and Pierre Findlay.
The company is managed by the Directors and a management team that includes a Financial Controller, Chief Accountant, Accountants, Internal Auditor, Purchasing Manager, IT Specialist, General Manager, Marketing Executive, Store Controllers, Warehouse Managers, Human Resource Manager and Branch Managers. The total number of employees in 2017 was approximately 250.
Satwant Singh
Satwant Singh is a Zambian rally driver, and 8-time winner of the African Rally Championship.
A successful businessman and entrepreneur, Singh is a well established and much decorated figure in motor sport, especially in Central and Southern Africa.
Robin Miller
Robin Miller was appointed the Managing Director of Farmers House Plc in 1996, renamed to Real Estate Investments Zambia PLC in 2012.
Robin has been a member of the board of the Zambian Wildlife Authority, a past chairman of Zambia's leading independent newspaper "The Post", a member of the government of the Republic of Zambia/European Union Trade Enterprise Support Facility and was the founding Chairman of The Tourism Council of Zambia.
Robin is a member of several boards including Madison General Insurance Company Ltd and City Investments Ltd.
Miller was hired at The Indianapolis Star in 1968. His first duties included answering telephones in the sports department
A year later, he was moved into the sports department as a writer. One of his early assignments was a traveling reporter following the Indiana Pacers.
During his career, he became a polarizing figure. In 1981, he gained attention when he accused A. J. Foyt of cheating, for which Foyt punched Miller, and the paper issued a retraction.
Miller also stirred up controversy, taking on Bobby Knight, the Irsay family, girls' basketball, and female golfers.
One of his heated columns led to the girls' basketball team from Franklin College challenge the paper's sports department to a match, and the sportswriters won the game
Read Also Richest Men in Zimbabwe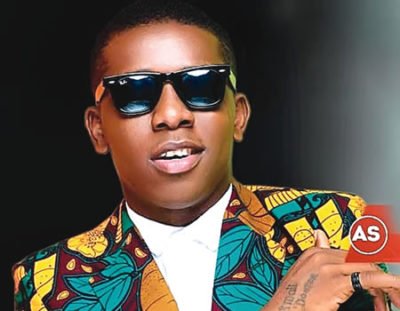 Glusesa brings to you Small Doctor net worth and biography
Adekunle Temitope known by the stage name Small Dcotor is a  Nigerian Fuji, afro-pop recording artist and performer. He is one of the youngest artiste in Nigeria to watch out for. Keep reading to find Small Doctor net worth and his biography.
Biography
Temitope was born on 27th May, 1996 in Dopemu, Lagos but hail from Ondo State. He took a strong interest in music at a young age. He attended Ain't Orosan Nursery and Primary School and attended Secondary at Oniwaya Secondary School. Due to his interest in music, he dropped out of University of Lagos to concentrate on full time music.
Read Top 10 Richest Musicians in Nigeria
In 2012, his music career kicked off. He released singles like Gbagaun, Anobi, Penalty and Mosquito Killer. Small Doctor released his debut studio album "Street Ambassador" in 2015.
Small Doctor was arrested for alleged possession of firearms and for allegedly threatening to shoot a police officer who was on traffic duty along Oshodi, Lagos. Barely 24 hours, a magistrate court in Ebute cleared all charges against him and he was released
Small Doctor Net Worth
Small Doctor net worth is estimated to be $2 million. Winners Golden Bet unveiled Small Doctor as their brand ambassador.
Small Doctor Career Highlights
2015: "Skit"
2015: "Oh My God"
2015: "E No Sabi"
2015: "Gyration"
2015: "Magician"
2015: "Amuludun"
2015: "Say Baba"
2015: "Oyinbo"
2015: "Eleda Mi"
2015: "God the Bless"
2015: "Street Bus Stop"
2015: "Arrest"
2015: "Small Doctor"
2015: "Omo Iya Teacher"
2015: "Ile Ijo"
2015: "Story"
2015: "Gbera"
2015: "Gbagaun"
2015: "Iya Teacher"
2015: "You Know"
2015: "Anobi"
2015: "Mosquito Killer"
2015: "Uzobu"
2015: "Anobi"
2016: "Penalty"
2016: "Sobotone"
2016: "Forever"
2016: "Pakurumo"
2018: "My People"
2018: "Slay Mama"
Sophie Ndaba Biography and Net Worth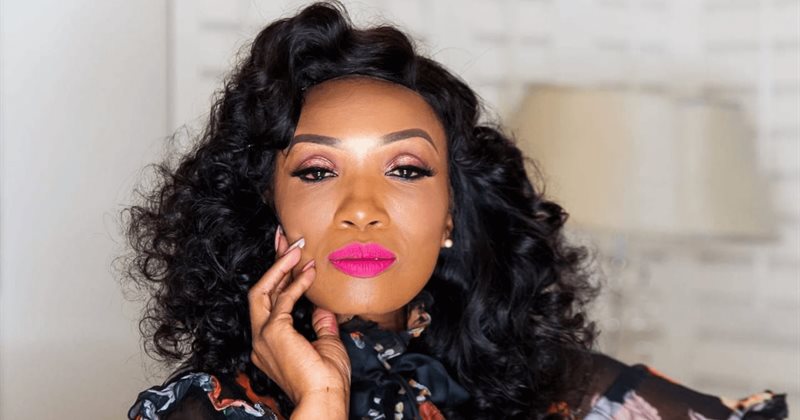 Sophie Lichaba Mphasane, formerly Sophie Ndaba, is a South African actress. She played Queen Moroka in the soapGenerations. In 2016, she was guest judge in the final Miss South Africa 2016 beauty pageant.
Read Vinette Ebrahim net worth
Education
She completed high school in Zimbabwe, after which she pursued her modeling career. Her mother sent her to an orphanage in Eastlea, Harare, Zimbabwe so she could get a better education than what was available in apartheid South Africa.
Lichaba's father, Solly Mphasane, died in 2016. She suffers from diabetes. With her former husband, Themba Ndaba, she has two children, Rudo and Lwandle. She adopted her niece, Shallon Ndaba, following the death of her sister, Tiny Mphasane. She married Max Lichaba in 2017. In late 2018, Lichaba was the victim of a rumour, which claimed that she had died
Awards
Duku Duku Award for "Best Soap Actress" in 2003
Golden Horn Award for "Best Comic Actor" in 2009
Woman Of Inspiration Award
Sophie Ndaba Net Worth
Sophie Ndaba net worth is estimated at $5million
Oseikrom Sikani Net Worth and Biography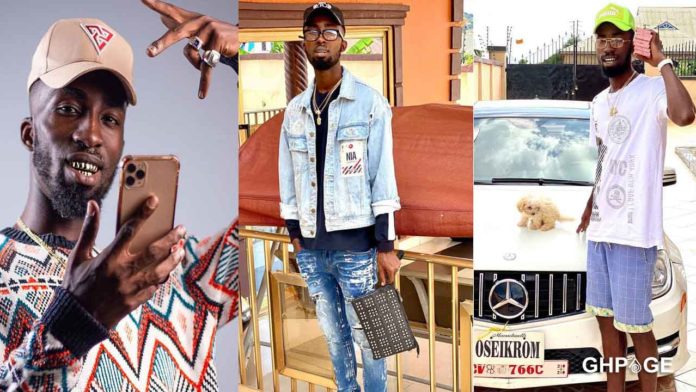 Glusea brings to you Oseikrom Sikani net worth and Biography
Ransford Brefo known on stage as Oseikrom Sikani is a Ghanaian musician and rapper based in Kumasi in the Ashanti region of Ghana.
Oseikrom Sikani ( translated Kumasi's richest) is known in showbiz  for his love for display of his wealth.  What is Osekrom Sikani net worth? Is he really the richest person in Kumasi? Keep reading as we bring to you every   information you need to know about the "Kumerican" rapper.
Biography
Ransford was born in Kumasi. Not much is known about his beginnings. He started singing in Church at an early age. According to Ransford, all his family members live abroad; he is the only one living in Ghana. His father is called sika gari (translated to mean he has money like gari)
Read Top 10 Richest Musicians in Ghana
Oseikrom Sikani  is an alumini of Sunyani Technical University. He started his music career in 2013 but did not show much seriousness in it. He only did music as a hobby.
Oseikrome Sikani Net Worth

Oseikrome Sikani believes he is the richest person in Kumasi, Ashanti  region.  He boast of several properties he owns including a 12 bed room house, 3 cars including a range rover, a benz which cost Ghc100,000 and a Corolla which cost Ghc 50,000. He also owns a quad bike which cost Ghc 30,000.
As a way of making people know he is wealthy, he has gold teeth which cost Ghc 15,000.
According to Oseikrom Sikani, he once spent about Ghc20,000 at a club just to proof to people he is wealthy.
He also stated  in an interview with Zionfelix, his source of income includes gift from his family members abroad, remittances from friends who receive money  abroad through his bank account.