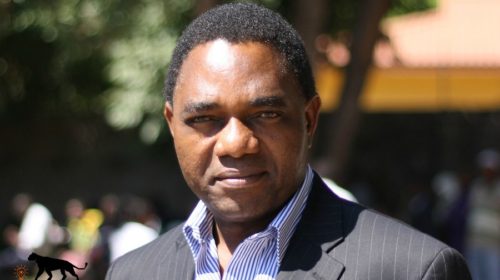 Hakainde Hichilema is the richest man in Zambia. He is a businessman and politician who has been President of the United Party for National Development, an opposition political party, since 2006.
Zambia has one of the fast growing economies in the world. The copper rich country has the fastest growing city in the Southern African Development Community (SADC)- Lusaka. Even though they do not like to share their wealth worth the public, Zambia do have a lot of millionaires.
Read Richest Presidents in Africa
Richest Man in Zambia
Hakainde Hichilema
Hakainde Hichilema is the richest man in Zambia. He is Zambia's second-largest cattle rancher.
He served as the chief executive officer of both Coopers and Lybrand Zambia (1994–1998) and Grant Thornton Zambia.
Hichilema is a millionaire and the second-largest cattle rancher in Zambia
Hichilema was featured on the popular BBC television program HARDtalk on 1 November 2017 and was interviewed by Stephen Sackur.
He was the first Zambian opposition political leader to be hosted on HARDtalk and the second Zambian Politician featured after former President Levy Mwanawasa.
On 17 December 2017 Hichilema featured on ZNBC's Sunday Interview making him the first opposition political leader to be hosted on that program.
This was after management at ZNBC had granted a request by the UPND through its spokesman Charles Kakoma who had written to ZNBC Director General Richard Mwanza requesting that Mr. Hichilema is featured on the Sunday Interview on 17 December.
 The programme was prerecorded on a Thursday before at 10:30hrs and was aired on Sunday evening
more on Richest Man in Zambia
Noble Findlay
Noble is know for Auto world, the largest automobile company in Zambia
Autoworld was founded by the company Chairman, Noble Findlay along with the help of three other Directors; Noble's wife, Cossie Findlay, and their two sons, Glenn and Christopher Findlay.
Autoworld has 11 branches in Zambia, since it started in 1992. It caters to the needs of any vehicle or boat and has an extensive range of quality guaranteed products and services.
Autoworld was founded by the company Chairman, Noble Findlay along with the help of three other Directors; Noble's wife, Cossie Findlay, and their two sons, Glenn and Christopher Findlay. Two other people who have been influential in the establishment of the company are Noble Findlay's two nephews David and Pierre Findlay.
The company is managed by the Directors and a management team that includes a Financial Controller, Chief Accountant, Accountants, Internal Auditor, Purchasing Manager, IT Specialist, General Manager, Marketing Executive, Store Controllers, Warehouse Managers, Human Resource Manager and Branch Managers. The total number of employees in 2017 was approximately 250.
Noble Findlay's current net worth is estimated at $$350 million making him one of the richest men in Zambia.
Satwant Singh
Satwant Singh is a Zambian rally driver, and 8-time winner of the African Rally Championship.
A successful businessman and entrepreneur, Singh is a well established and much decorated figure in motor sport, especially in Central and Southern Africa.
Born on 3 March 1943 he is the youngest of his siblings. Eldest sister Gurdeep and followed brother Guru Singh
he has a net worth estimated around $198 million and is among the richest men in Zambia.
Achievements
8 times FIA African Continent Rally Champion – 1988, 1989, 1991, 1993, 1996, 1997, 1998, 2000
Awarded the "Order of Distinguished Services" (ODS) by the Head of State (Zambia) for outstanding sporting performance.
Awarded the "Outstanding Contribution to Sport" by the National Sports Council of Zambia
Zambian National Rally Champion – 1972, 1975, 1986, 1987, 1988, 1989, 1991, 1992, 1995, 1998
Rothmans of Pall Mall Sportsman of the Year – 1972, 1987, 1988, 1989, 1993, 1997
Rothmans of Pall Mall International Sportsman of the Year – 1996
Orbitsports Man of the Month – April & October 1976
Robin Miller
Robin Miller was appointed the Managing Director of Farmers House Plc in 1996, renamed to Real Estate Investments Zambia PLC in 2012.
Robin has been a member of the board of the Zambian Wildlife Authority, a past chairman of Zambia's leading independent newspaper "The Post", a member of the government of the Republic of Zambia/European Union Trade Enterprise Support Facility and was the founding Chairman of The Tourism Council of Zambia.
Robin is a member of several boards including Madison General Insurance Company Ltd and City Investments Ltd.
Miller was hired at The Indianapolis Star in 1968. His first duties included answering telephones in the sports department
A year later, he was moved into the sports department as a writer. One of his early assignments was a traveling reporter following the Indiana Pacers.
During his career, he became a polarizing figure. In 1981, he gained attention when he accused A. J. Foyt of cheating, for which Foyt punched Miller, and the paper issued a retraction.
Miller also stirred up controversy, taking on Bobby Knight, the Irsay family, girls' basketball, and female golfers.
One of his heated columns led to the girls' basketball team from Franklin College challenge the paper's sports department to a match, and the sportswriters won the game
talking about wealthiest people in Zambia, you cant skip Robin Miller.
Charles Milupi
Charles Milupi is an engineer by profession. he is a successful businessman. Milupi owns shares in several compaines including; Lafarge cement, and Tiiseza Zambia limited. He is also the chairperson of Kanisha energy.
charles is among the richest people in Zambia.
Andrew Sardanis
Andrew Sotiris Sardanis was a Zambian Journalist and businessman. Andrew was a Zambian of Greek Cypriot origin. He is best known for his involvement in Zambia's independence liberation movement and played a major role in the formation of Zambia's first administration and implementing economic policies of Zambia from 1965 to 1970
In 1984 he formed Meridien BIAO as the result of a 1991 merger between the Meridien group's banks started by Mr Andrew Sardanis, a Cypriot born Zambian, and a network of 11 banks he bought from the French liquidator of Banque Internationale pour L'Afrique Occidental (BIAO).
The African Development Bank held a 10% stake and the Banque Ouest Africaine de Developpement (BOAD) had a 16% holding. It was capitalised at about $100m.
 The group reported a net profit of $3.26m in 1993, the last year for which audited figures are available, but after currency translations its reserves declined by $15.2m in that year. MIBL is owned by Meridien Corporation, which is in turn owned by ITM International, a Luxembourg-registered private company controlled by the Sardanis family trust.
Andrew died on 28 February 2021, at CFB Hospital in Lusaka. He was 89.
Read Also Richest Men in Zimbabwe
Richest Man in Zambia Video
Top 10 Best Prediction sites in the world 2021
In this article, we bring to you The top 10 best prediction sites in the world 2021. Online gambling has grown in leaps and bounds over the last one decade. Predicting the outcome of games can be a very tedious task if you are a newbie to the game.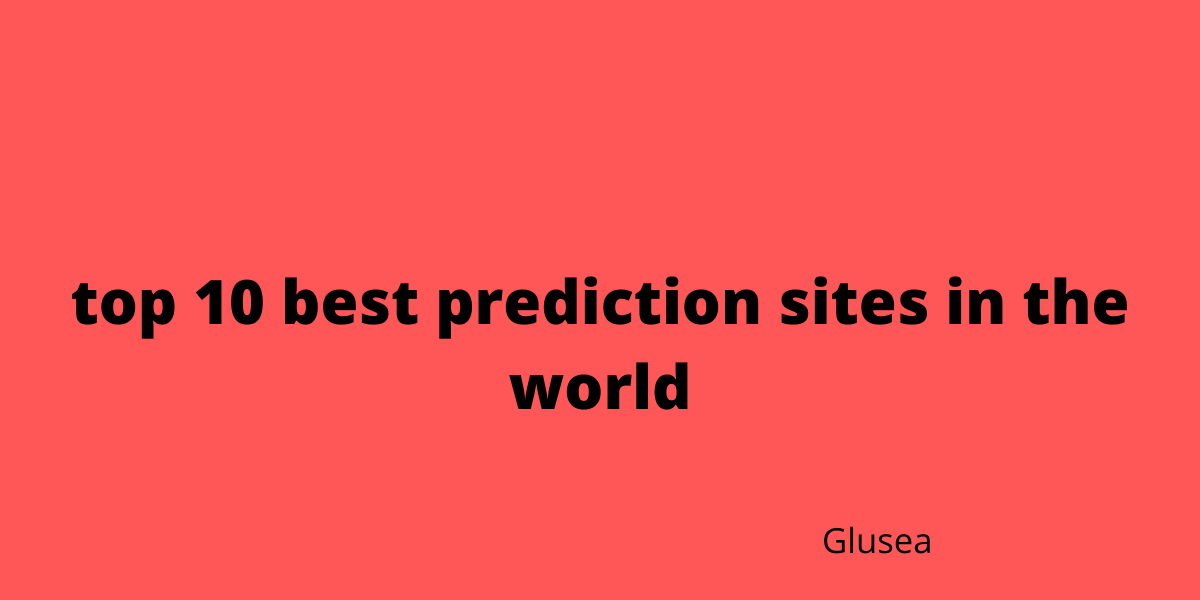 The top 10 best prediction sites in the world 2021: Online gambling has grown in leaps and bounds over the last one decade. Predicting the outcome of games can be a very tedious task if you are a newbie to the game. The top 10 best online prediction sites have industry experts who are able to analyze every single game and come out with likely suggestions that can increase your winning probability.
The Top 10 best prediction sites in the world
When it comes to excitement, no other sport comes close to Football. But if you really want to experience a shot of pure adrenaline then try online betting on a football match! From touching the highs after a winning goal to feeling the lows of a disastrous red card – each moment is amplified when you have a bet riding on a soccer match.
Read Top 10 best betting companies in Ghana
Now there is no doubt that with so many variables, betting on sport is risky business. But with the right soccer prediction app, you can be sure of making your bets based on more than just your gut feeling.
List of the Best Football prediction sites in the world
SportyTrader
SoccerVista
Victorspredict
Tips180
1960Tips
PredictZ
Betensured
Forebet
Confirmbets
StakeGains
Top 10 best prediction sites in the world
StakeGains
Stakegains, one of the top soccer/football prediction sites on the World Wide Web, provides the most updated and well-researched football betting tips, winning goal predictions and soccer team picks to its members.
Stakegains is not a betting site, but it can help you keep your winning streak going strong with accurate, and current soccer predictions.
As one of the world's largest online sports entertainment platform, they live and breathe the world of Football. Their love for the game is showcased in the form of the vast amount of information and services they constantly churn out for fans – blogs, news, predictions, betting tips for today, fixtures and a whole range of sport-related programs.
Confirmbets
Another one of the top 10 best prediction sites in the world is Confirmbets.
It connects the best experts and tipsters from around the world to punters and soccer lovers. All experts or guru as we like to call them make betting tips and soccer predictions on the website, their system checks their betting tips and football predictions with the match result and scores them.
You can easily compare experts based on their accuracy and make better soccer bets. For help and advice on where to place your bet, as well as the best betting sites in Nigeria , check out this article "
Our sole aim is to help millions of people make consistent profits using soccer predictions provided by our confirmed experts.
Forebet
Forebet offers football predictions for each round of the World's leading leagues generated by mathematical algorithms. The site has a huge database with the football data of more than 200 leagues for the past 15 years making it one of the best prediction sites in the world
All services of forebet.com are completely free. You get their unique football predictions, tips, picks, in-depth stats for free.
Betensured
Betensured team offer predictions mainly on top leagues and tournaments. It is among the top 10 best prediction sites in the world.
Betensured is a one stop shop solution for all your soccer betting concerns. It's the best Nigerian based online football prediction site that is incredible at soccer forecasting and tips. With its headquarters in Lekki, Lagos, Nigeria, it's the first football prediction company that works like stockbrokers in the stock exchange.
Betensured is a great website that solves the deepest concerns of soccer bettors. It not only offers highly accurate and reliable predictions for the outcome of all matches but they are backed with clearly defined and logical reasons for each football match prediction. Based on these predictions and reasoning shared, you need to make the best betting decision in order to gain profits.
PredictZ
PredictZ provides free football tips and predictions, free analysis, football form and statistics, the latest results and league tables
SoccerVista
Some SoccerVista alternatives give you match previews and analysis to make it easier for you to determine the possible outcome.
If you are a punter who is unsure what to pick in a bet, you can use SoccerVista as your guide to choosing the best bets of the day.
sportytrader
SportyTrader is a website that is dedicated to online sports betting. It was created in 2005 with the intention of giving valuable assistance to keen followers of betting and sports. SportyTrader has always recognized its founding values ​​in the services offered, The aim is to give the best possible help to bettors when they are using online bookmakers.
Analyzed, thought out and then written each day by our team of experts, SportyTrader's sports betting tips are there to support you in the best possible way. On a daily basis, you will read their editorial opinion on the best football, tennis, basketball and rugby competitions.
From Premier League to the Champions League, passing through the Europa League, the most beautiful competitions of the moment will be shown.
SportyTrader is one of the best prediction sites in the world that can help you make the best out of your online betting experience.
Victorspredict
Victorspredict provides Free football predictions, Tips of the day, Super Single Bets, 2 odds Predictions, e.t.c.. Victorspredict is the best source of free football tips and one of the top best football prediction site on the internet that provides sure soccer predictions.
They provide you with a wide range of accurate predictions you can rely on.
Their unique interface makes it easy for the users to browse easily both on desktop and mobile for online sports gambling.
If you are looking for sites that predict football matches correctly, Victorspredict is the Best Football Prediction Website.
soccer prediction site, site that predicts football matches correctly
Tips180
Tips180 is another one ofg the top 10 best prediction sites in the world.
Betting is a popular trend in the world of football. Although, it could turn out to be a risky task but when done sensibly, it could be fun and intriguing.
But how do you make the most of your bets? What's the best way to smash the bookmakers? Tips180 has proven strategies to ensure you always win more than you lose. No wonder, they are deemed as the best football prediction site of the year and one of the most accurate soccer prediction sites.
Thanks for reading about the top 10 best prediction sites in the world. Leave your reply in the comments below.
Source: Glusea
Content on this website is protected by DMCA.  Dont waste your time copying because you would eventually remove it.