Top 10 Richest Men in Africa 2021 Forbes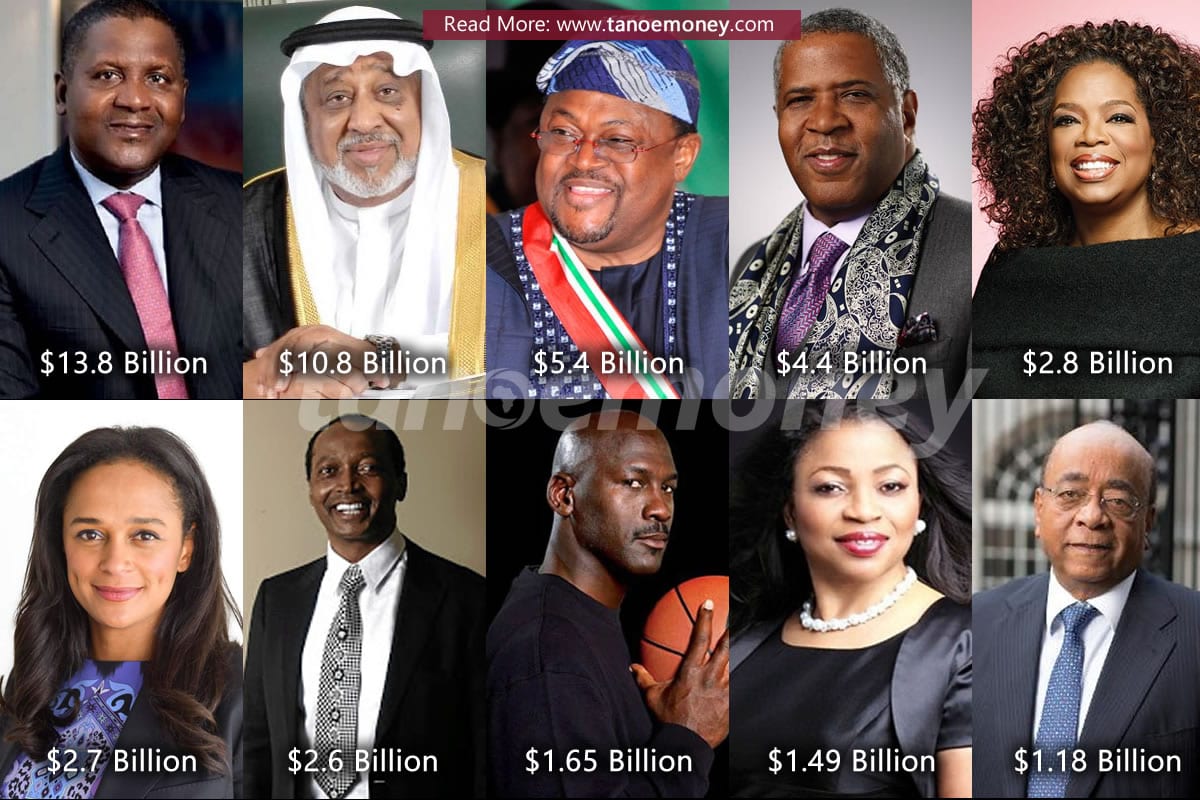 We bring to you the richest men in Africa
Richest Men in Africa 2021 :The Richest Africans is an annual ranking of the richest African people, compiled and published by the American business magazine Forbes. In the article, we bring to you Richest Men in Africa 2021
Generating a net worth of 12.3 billion dollars, Aliko Dangote, the Nigerian Billionaire is the richest man in Africa

.
Dangote is the only African in the top 150 richest people in the world. Mike Adenuga is another prominent Nigerian who made his way into the wealthiest people with a net worth of 12.1 billion dollars.
Top 10 Richest Men in Africa 2021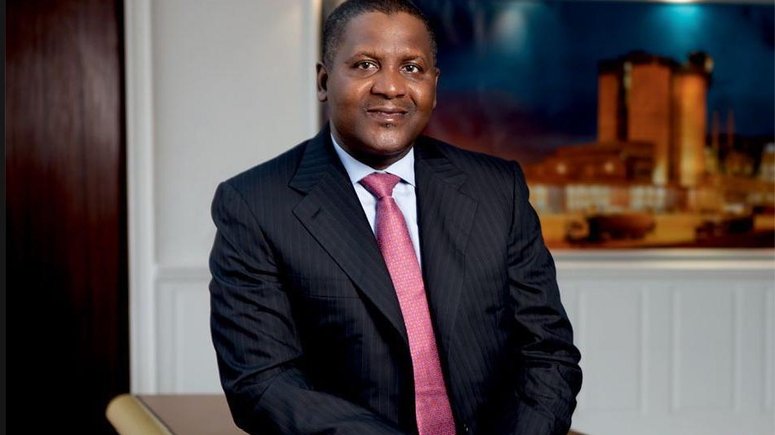 Aliko Dangote is a Nigerian business magnate, investor, and owner of the Dangote Group, which has interests in commodities in Nigeria and other African countries. He has an estimated net worth of US$10.6 billion.
Dangote is ranked by Forbes magazine as the 100th-richest person in the world and the richest man in Africa,and peaked on the list as the 23rd-richest person in the world as at 2014. He surpassed Saudi-Ethiopian billionaire Mohammed Hussein Al Amoudi in 2013 by over $2.6 billion to become the world's richest person of African descent
Richest Men in Africa number 2
Nassef Sawiris -$$8.5 billion
Nassef Onsi Sawiris is an Egyptian billionaire businessman, and the youngest of Onsi Sawiris' three sons (his brothers are Naguib and Samih). As of May 2021, his net worth was estimated to be $9.2 billion, and in 2021 he was considered to be the richest Arab as well as the second richest African.
Sawiris joined the Orascom group in 1982 and oversaw the construction activities of Orascom Construction following the transfer of management control from his father Onsi Sawiris in 1995. He became CEO of Orascom Construction Industries following the company's incorporation in 1998. He served on the board of Besix, following OCI SAE acquiring a 50% stake in the company in 2004, and a member of the enumeration and nominations committee until 2017.
The Top 25 Richest People in the World 
With a net worth of $8.5 billion, Nassef Sawiris is among the top 10 richest men in Africa.
3 Nicky Oppenheimer -$8.0 billion
Nicholas F. Oppenheimer is a South African billionaire businessman. He was formerly the chairman of De Beers diamond mining company and of its subsidiary, the Diamond Trading Company, and former deputy chairman of Anglo American. He is the third richest man in Africa.
Oppenheimer joined Anglo American in 1968, was appointed a director in 1974, then became deputy chairman in 1983. He resigned in 2001, remaining a non-executive director until 2011.
He was appointed deputy chairman of the then Central Selling Organisation (now Diamond Trading Company) in 1984, and deputy chairman of De Beers Consolidated Mines in 1985. He was also appointed chairman of the Diamond Trading Company in 1985. Chairman of the De Beers Group from 1998 to 2012, he retired when the family stake was sold to Anglo American.
Oppenheimer appeared on the Sunday Times Rich List 2018 as the 23rd richest person in the United Kingdom, with a reported fortune of £5.5 billion. He was ranked as the richest person in South Africa on Forbes list of The World's Billionaires for 2019, with a fortune reported as US$7.3 billion and, again, on its 2020 list, with a reported fortune of US$7.6 billion in August 2020. In 2021, OPpenheimer net worth is $8.0 billion making him one opf the richest men in Africa.
4 Johann Rupert -$7.2 billion
Johann Peter Rupert  is a South African-born entrepreneur, who is the eldest son of business tycoon Anton Rupert and his wife Huberte. He is the chairman of the Swiss-based luxury-goods company Richemont and the South Africa-based company Remgro. As of 1 April 2010, he assumed the CEO position of Compagnie Financiere Richemont. Together with his family, he was estimated to be worth $5.9 billion as of April 2019, and was ranked as the second wealthiest person in South Africa on the Forbes list of The World's Billionaires of 2019, with his fortune reported as having declined from US$7.3 billion. Rupert and family were ranked as the second-richest in South Africa on the  Forbes list, with a fortune reported as US$7.2 billion. He is also number 4 of the top 10 richest men in Africa.
Michael Adeniyi Agbolade Ishola Adenuga Jr,  is a Nigerian billionaire businessman, and the second-richest person in Africa. His company Globacom is Nigeria's second-largest telecom operator, which has a presence in Ghana and Benin. He owns stakes in the Equitorial Trust Bank and the oil exploration firm Conoil (formerly Consolidated Oil Company).
Adenuga made his first million in 1979, at age 26, selling lace and distributing soft drinks. In 1990, he received a drilling license and in 1991, his Consolidated Oil struck oil in the shallow waters of Southwestern Ondo State, the first indigenous oil company to do so in commercial quantity.
He was issued a conditional GSM licence in 1999; after it was revoked, he received a second one when the government held another auction in 2003. His telecom company Globacom spread quickly and started challenging the giant MTN Group. It launched services in Benin in 2008, and has continued its spread across Ghana and Côte d'Ivoire, with more licences currently being prospected in other West African countries.
He was named African Entrepreneur of The Year at the first African Telecoms Awards (ATA) in August 2007.
The Top 25 Richest People in the World
In May 2015, Adenuga made a takeover bid to purchase Ivorian mobile telecom's operator Comium Côte d'Ivoire for $600 million
Richest Men in Africa number 6
Abdul samad Rabiu -$5.5 billion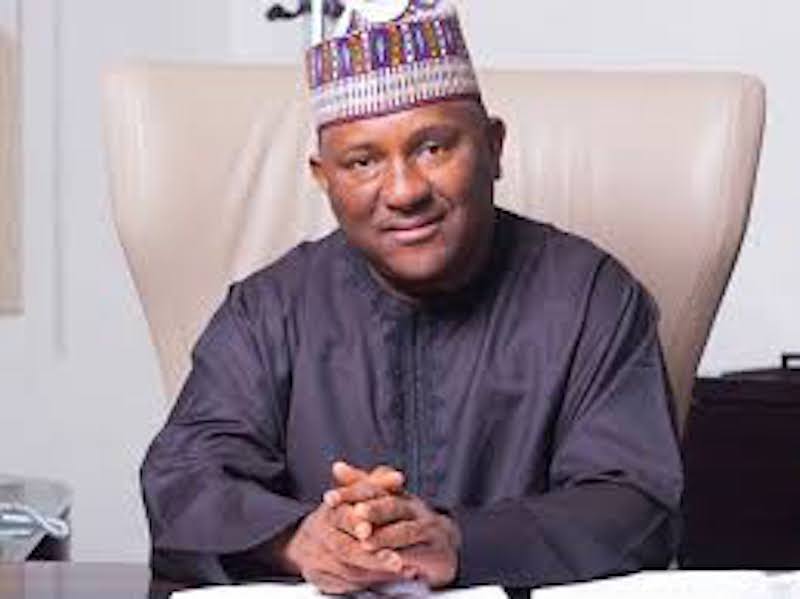 Abdul Samad Isyaku Rabiu is a Nigerian businessman.  His late father, Khalifah Isyaku Rabiu, was one of Nigeria's foremost industrialists in the 1970s and 1980s. Abdul Samad is the founder and chairman of BUA Group, a Nigerian conglomerate concentrating on manufacturing, infrastructure and agriculture and producing a revenue in excess of $2.5 billion. He is also the chairman of the Nigerian Bank of Industry (BOI)
Abdul Samad Rabiu established BUA International Limited in 1988 for the sole purpose of commodity trading. The company imported rice, edible oil, flour, and iron and steel.
In 1990, the government, which owned Delta Steel Company, contracted with BUA to supply its raw materials in exchange for finished products. This provided a much-needed windfall for the young company. BUA expanded further into steel, producing billets, importing iron ore, and constructing multiple rolling mills in Nigeria.
A few years later, BUA acquired Nigerian Oil Mills Limited, the largest edible oil processing company in Nigeria. In 2005 BUA started two flour-milling plants, in Lagos and in Kano. By 2008, BUA had broken an eight-year monopoly in the Nigerian sugar industry by commissioning the second-largest sugar refinery in sub-Saharan Africa. In 2009 the company went on to acquire a controlling stake in a publicly-listed Cement Company in Northern Nigeria and began to construct a $900 million cement plant in Edo State, completing it in early 2015.
#7 Issad Rebrab $4.9 B
Issad Rebrab  is an Algerian billionaire businessman, CEO of the Cevital industrial group, the largest private company in Algeria, active in steel, food, agribusiness and electronics. According to Bloomberg, Rebrab is among the  richest men in Africa, with an estimated net worth of US$1.9 billion
His industrial career started in 1971, when one of his clients proposed he take shares in a metallurgical construction company. He took 20% of the shares in Sotecom. After that, he created other companies in the steel industry: Profilor in 1975 and Metal Sider in 1988.
In 1995, his main installations were destroyed in a terrorist attack. After he recognized the risks of staying, Rebrab decided to leave Algeria. He came back in 1998 with Cevital, the biggest group in agricultural business, which later became the largest private Algerian company. Cevital owns one of the largest sugar refineries in the world, with the capacity to produce 2 million tons a year.
In 2016, Rebrab acquired El Khabar media group, for $45 million. This was his second investment into media, as he already owns the French-Algerian daily paper Liberte.
On April 22, 2019, Rebrab was incarcerated at the prison of El Harrach on the public prosecutor's orders, after his arrest as part of a corruption probe. He was released on January 1, 2020, after having been sentenced to six months for tax, banking and customs offenses, and having been in custody for longer than his eventual sentence
#7 Naguib Sawiris $3.2 B
Naguib Onsi Sawiris  is an Egyptian billionaire businessman. Sawiris is chairman of Weather Investments's parent company, and chairman of Orascom Telecom Media and Technology Holding S.A.E.
Since joining Orascom, the family business in 1979, Sawiris has contributed to the growth and diversification of the company into what it is today one of Egypt's largest and most diversified conglomerates and the country's largest private sector employer. Sawiris built the railway, information technology, and telecommunications sectors of Orascom.
Management decided to split Orascom into separate operating companies in the late 90s: Orascom Telecom Holding (OTH), Orascom Construction Industries (OCI), Orascom Hotels & Development and Orascom Technology Systems (OTS).
In August 2012, Sawiris was appointed chairman of La Mancha Holding.
In September 2015, he offered to buy an island off Greece or Italy to help hundreds of thousands of refugees fleeing the Syrian conflict. However, he conceded the plan could face challenges in terms of jurisdictions and customs regulation.
Sawiris is one of the richest men in  Africa with a net worth of $3.2 billion.
Richest Men in Africa number 8
Patrice Motsepe -$3.0 billion
Patrice Tlhopane Motsepe is a South African mining billionaire businessman of Tswana descent. Since 12 March 2021, he has been serving as the President of the Confederation of African Football. He is the founder and executive chairman of African Rainbow Minerals, which has interests in gold, ferrous metals, base metals, and platinum.
He sits on several company boards, including being the non-executive chairman of Harmony Gold, the world's 12th largest gold mining company, and the deputy chairman of Sanlam. In 2012, Motsepe was named South Africa's richest man, topping the Sunday Times' annual Rich List with an estimated fortune of R20.07 billion $1 billion. Currently, the 
#9 Koos Bekker $2.3 B
Jacobus Petrus "Koos" Bekker  is chairman of emerging markets media group Naspers. The company operates in 130 countries, is listed on the London and Johannesburg Stock Exchanges, and has the largest market capitalization of any media company outside the US and China.
Read the Richest people in the world
#9 Isabel dos Santos $2.3 B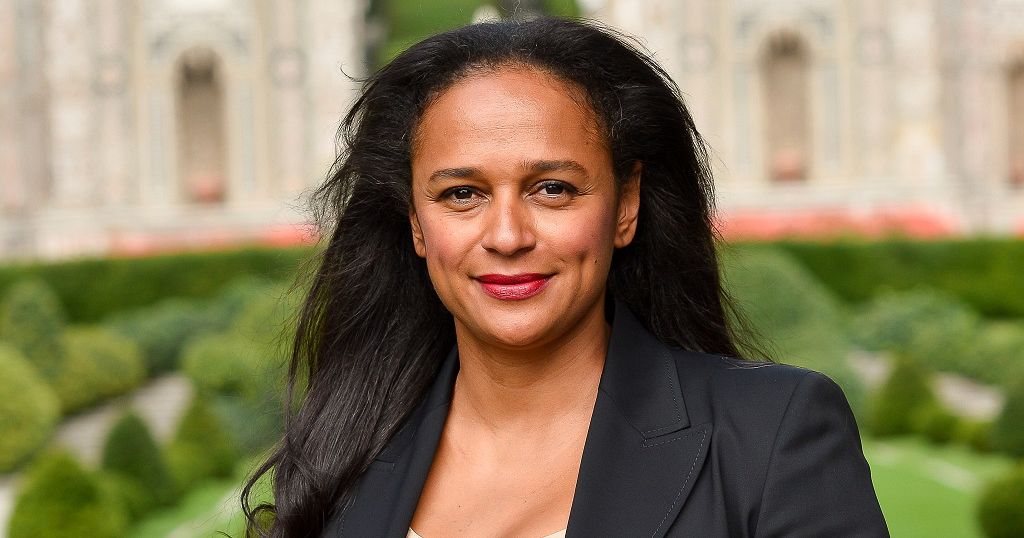 Isabel dos Santos is an Angolan businesswoman, Africa's richest woman and the eldest child of Angola's former President José Eduardo dos Santos, who ruled the country from 1979 to 2017.In 2013, according to research by Forbes, her net worth had reached more than two billion US dollars, making her Africa's first billionaire woman.
A Forbes magazine article described in 2013 how Isabel dos Santos acquired her wealth by taking stakes in companies doing business in Angola, suggesting that her wealth comes almost entirely from her family's power and connections
Richest Men in Africa 2020
#10 Mohamed Mansour $2.3 B
Mohamed Mansour is an Egyptian businessman and former politician. He is the chairman of Mansour Group, a US$6 billion conglomerate that is the second-largest company in Egypt by revenue.
Top Richest Men in Africa summary
Aliko Dangote -$12.1 Billion
Nassif Sawiris -$8.5 billion
Nicky Oppenheimer -$8.0 billion
Johann Rupert -$7.2 billion
Mike Adenuga -$6.5 billion
Abdul Samad Rabiu -$5.5 billion
Issad Rebrab -$4.4 billion
Nagwib Sawiris -$3.2 billion
Patrice Motsepe – $3.0 billion
Koos Bekar -$2.8 billion
Mohammed Mansour -$2.5 billion
Aziz Akhannouch -$2.0 billion
Mohammed Dewji -$1.6 billion
Youssef Mansour -$1.4 billion
Othman Benjelloun -$1.3 billion
Michiel Le Roux -$1.2 billion
Strive Masiyiwa – $1.2 billion
Yasseen Mansour -$1.1 billion
Content on this website is protected by DMCA.  Dont waste your time copying because you would eventually remove it.