Top 10 Richest Men in Africa 2021
Top 10 richest men in Africa 2021: Africa has some of the fastest growing economies in the world. With vast natural resources and a youthful population, Africa is a destination for all sorts of investments.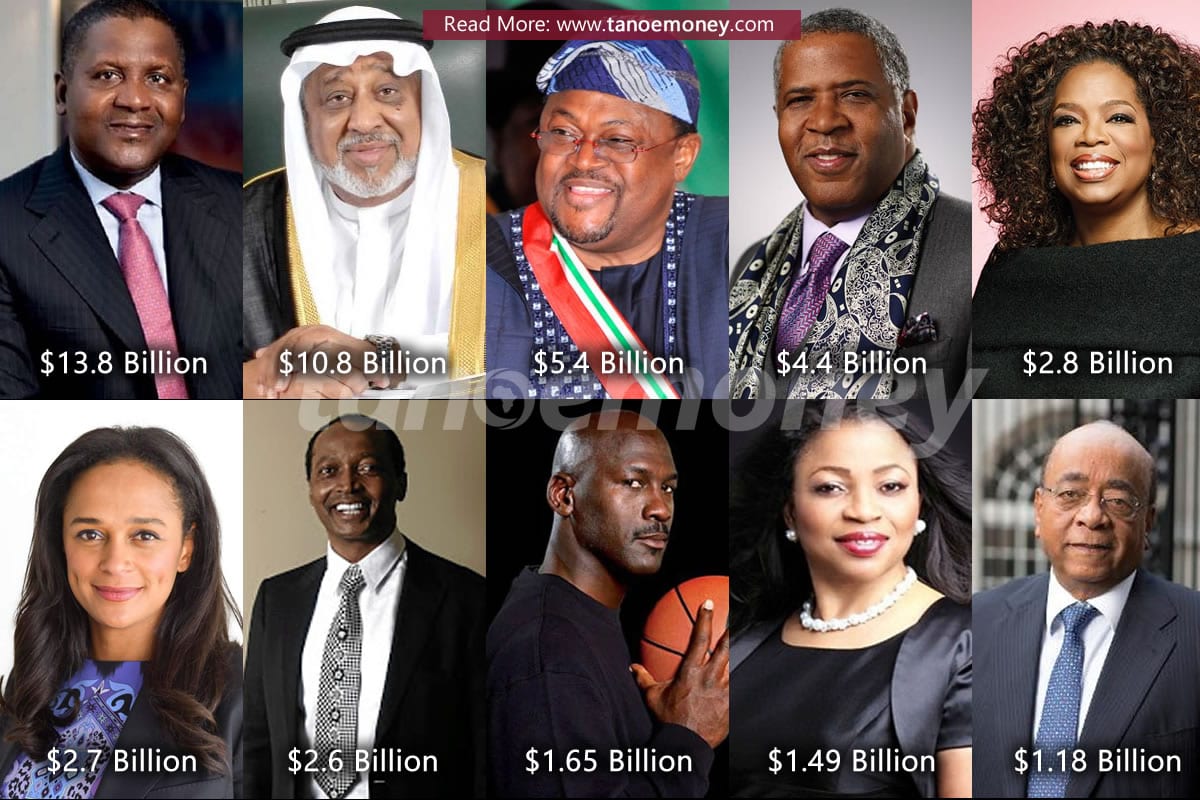 Top 10 richest men in Africa 2021: Africa has some of the fastest growing economies in the world. With vast natural resources and a youthful population, Africa is a destination for all sorts of investments. It is no surprising that the number of billionaires keep increasing in the African continent.
Top 10 richest men in Africa 2021 is a list sourced from the annual ranking of the wealthiest self made Africans by American multinational magazine Forbes.
According to the Magazine, even though the coronavirus pandemic negatively affected every economy in the world. However, for some businessmen, it was an opportunity to cash in on sales.
The current list of the top 10 richest men in Africa 2021 has no new comer. the list is dominated by the same old faces. The list is made up of billionaires from just four countries namely; Nigeria, South Africa, Egypt and Algeria
Nigerian business mogul and president of Dangote group Aliko Dangote has for the 10th time in a row retained his spot as the richest man in Africa. Keep reading as we bring to you the full list of the top 10 richest men in Africa 2021.
Top 10 Richest Men in Africa 2021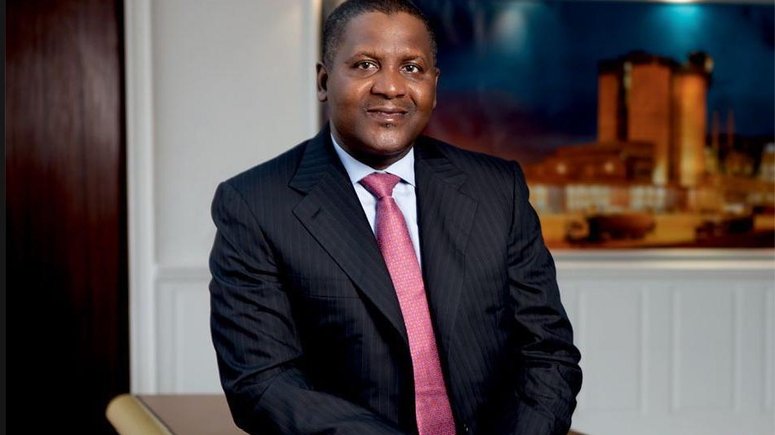 Aliko Dangot is the richest man in Africa.
He is is a Nigerian business magnate, investor, and owner of the Dangote Group, which has interests in commodities in Nigeria and other African countries. He has an estimated net worth of US$12.1 billion.
Dangote is ranked by Forbes magazine as the 100th-richest person in the world and the richest man in Africa,and peaked on the list as the 23rd-richest person in the world as at 2014. He surpassed Saudi-Ethiopian billionaire Mohammed Hussein Al Amoudi in 2013 by over $2.6 billion to become the world's richest person of African descent
He is the president and chairman of Dangote Group of companies.
The Dangote Group was established as a small trading firm in 1977, the same year Dangote relocated to Lagos to expand the company.
Today, it is a multi trillion-naira conglomerate with many of its operations in Benin, Ghana, Nigeria, Zambia and Togo. Dangote has expanded to cover food processing, cement manufacturing, and freight.
The Dangote Group also dominates the sugar market in Nigeria and is a major supplier to the country's soft drink companies, breweries, and confectioners. The Dangote Group has moved from being a trading company to be the largest industrial group in Nigeria including Dangote Sugar Refinery, Dangote Cement, and Dangote Flour.
Aliko Dangote sits on first spot of the top 10 richest men in Africa 2021 list
Nassef Sawiris – $9 billion
Coming second on our list of top 10 richest men in Africa is Nassef Sawiris.
Nassef Onsi Sawiris is an Egyptian billionaire businessman, and the youngest of Onsi Sawiris' three sons.
Nassef Sawiris is an investor and a scion of Egypt's wealthiest family. His most valuable asset is a nearly 6% stake in sportswear maker Adidas
He runs OCI, one of the world's largest nitrogen fertilizer producers, with plants in Texas and Iowa; it trades on the Euronext Amsterdam exchange.
Sawiris holdings include stakes in cement giant Lafarge Holcim and Adidas; he sits on the supervisory board of Adidas.
Nassef Sawiris received his secondary education from the Deutsche Evangelische Oberschule Kairo. He then continued at University of Chicago where he received a bachelor's degree in economics in 1982. Sawiris is a member of Egypt's Coptic Christian minority.
With a net worth of $9 billion, Nassef Sawiris is the richest man in Egypt and one of the top 10 richest men in Africa currently.
Nicky Oppenheimer & family -$8 billion
Next on the list of the top 10 richest men in Africa is South African businessman Nicky Oppenheimer & hi family
The family runs a generation business Da Beers, of which Nicky is the heir currently.
For 85 years until 2012, the Oppenheimer family occupied a controlling spot in the world's diamond trade.
Oppenheimer is the son of Bridget and Harry Oppenheimer, and grandson of Anglo American founder Ernest Oppenheimer . His father was of German Jewish descent.
He was educated at Harrow School and Christ Church, Oxford, where he read Philosophy, Politics and Economics, earning an Oxford MA.
Nicky Oppenheimer is the third richest man in Africa with a net worth of $8 billion according to Forbes.
Johann Rupert & family -$7.5 billion
Ranking 4th on the famous list of top 10 richest men in Africa is Johann Rupert & family.
Johann Peter Rupert is a South African-born entrepreneur, who is the eldest son of business tycoon Anton Rupert and his wife Huberte.
He is the chairman of the Swiss-based luxury-goods company Richemont and the South Africa-based company Remgro
Rupert grew up in Stellenbosch, where he attended Paul Roos Gymnasium and the University of Stellenbosch, studying economics and company law.
He dropped out of the university to pursue a career in business, however, in 2004, the university awarded him an honorary doctorate in Economics
As chairman of Swiss luxury group Richemont, South African business mogul Johann Rupert oversees an elite portfolio of luxury brands that includes fashion labels Azzedine Alaïa, Chloé, and Dunhill, alongside established jewellery and watch brands such as Van Cleef & Arpels, Vacheron Constantin and Cartier.
Rupert & family is ranked the second richest in South Africa and the 4th of the top 10 richest men in Africa.
Mike Adenuga is the 5th richest man in Africa. He is a Nigerian billionaire businessman
His company Globacom is Nigeria's second-largest telecom operator, which has a presence in Ghana and Benin. He owns stakes in the Equitorial Trust Bank and the oil exploration firm Conoil (formerly Consolidated Oil Company)
Adenuga had his secondary school education at Ibadan Grammar School, Ibadan, Oyo State, Nigeria and Comprehensive High School, Aiyetoro, for his Higher School Certificate (HSC).
He worked as a taxi driver to help fund his university education. Mike went on to graduate from Northwestern Oklahoma State University and Pace University, New York, with degrees in Business Administration.
Mike Adenuga net worth is $6.2 billion making him one of the top 10 richest men in Africa
Abdul samad Rabiu -$5.5 billion
Another one of the top 10 richest men in Africa is a Nigerian businessman and philathropist Abdul Samad Isyaku Rabiu.
He is the founder and chairman of BUA Group, a Nigerian conglomerate concentrating on manufacturing, infrastructure and agriculture and producing a revenue in excess of $2.5 billion. He is also the chairman of the Nigerian Bank of Industry (BOI).
Abdul Samad Rabiu was born in Kano in the north-western part of Nigeria, where he obtained his early education. He attended Capital University in Columbus, Ohio and returned to Nigeria at the age of 24 to oversee the family business.
Today, the BUA group is among the successful companies in Africa and Abdul Samad Rabiu is among the top 10 richest men in Africa with a net worth of $5.5 billion
#7 Issad Rebrab $4.9 B
Issad Rebrab is an Algerian billionaire businessman, CEO of the Cevital industrial group, the largest private company in Algeria, active in steel, food, agribusiness and electronics.
After graduating from a professional school, Rebrab taught accounting and commercial law. He soon left teaching, and started his own accounting firm.
His industrial career started in 1971, when one of his clients proposed he take shares in a metallurgical construction company. He took 20% of the shares in Sotecom. After that, he created other companies in the steel industry: Profilor in 1975 and Metal Sider in 1988.
Today, Issad Rebrab is the founder and CEO of Cevital, Algeria's biggest privately-held company.
Cevital owns one of the largest sugar refineries in the world, with the capacity to produce 2 million tons a year.
Cevital owns European companies, including French home appliances maker Groupe Brandt, an Italian steel mill and a German water purification company.
Issad Rebrab's success in business has established him as one of the richest Arabs and also among the top 10 richest men in Africa.
#7 Naguib Sawiris $3.2 B
Naguib Onsi Sawiris is an Egyptian billionaire businessman. Sawiris is chairman of Weather Investments's parent company, and chairman and CEO of Orascom Telecom Holding.
Naguib Sawiris is the eldest of three brothers. His brothers are Nassef Sawiris and Samih Sawiris. He is the son of Onsi Sawiris who established the Orascom Group.
He built a fortune in telecom, selling Orascom Telecom in 2011 to Russian telecom firm VimpelCom (now Veon) in a multibillion-dollar transaction.
Since joining Orascom, the family business in 1979, Sawiris has contributed to the growth and diversification of the company into what it is today one of Egypt's largest and most diversified conglomerates and the country's largest private sector employer.
Sawiris built the railway, information technology, and telecommunications sectors of Orascom. Management decided to split Orascom into separate operating companies in the late 90s: Orascom Telecom Holding (OTH), Orascom Construction Industries (OCI), Orascom Hotels & Development and Orascom Technology Systems (OTS).
Naguib Sawiris net worth is $3.2 billion and he is among the top 10 richest men in Africa list
Patrice Motsepe -$3 billion
Another one of the top 10 richest men in Africa list is Patrice Motsepe. He is a South African mining billionaire businessman and the current president of Confederation of African Football (CAF).
Patrice is the founder and executive chairman of African Rainbow Minerals, which has interests in gold, ferrous metals, base metals, and platinum.
He sits on several company boards, including being the non-executive chairman of Harmony Gold, the world's 12th largest gold mining company, and the deputy chairman of Sanlam.
In 2016, he launched a new private equity firm, African Rainbow Capital, focused on investing in Africa.
Motsepe also has a stake in Sanlam, a listed financial services firm, and is the president and owner of the Mamelodi Sundowns Football Club.
Number 10 of top 10 richest men in Africa
#10 Koos Bekker $2.3 B
Jacobus Petrus "Koos" Bekker is chairman of emerging markets media group Naspers. The company operates in 130 countries, is listed on the London and Johannesburg Stock Exchanges, and has the largest market capitalization of any media company outside the US and China.
Koos Bekker was born in Potchefstroom, South Africa in 1952. He attended Hoër Volkskool Heidelberg and completed degrees at Stellenbosch University, in law and literature, and at Wits University, in law.
He holds an MBA from Columbia University, New York and an honorary Doctorate in Commerce from Stellenbosch University.
In the 1990s, he was a founding director of mobile communication company MTN. In 1997 Bekker became CEO of Naspers, one of the initial investors in the M-Net/Multichoice group.
Koos Bekker net worth is $2.3 billion
Read the Richest people in the world
More on Top 10 richest men in Africa
#10 Mohamed Mansour $2.5 B
ohamed Mansour is an Egyptian billionaire businessman and former politician. He is the chairman of Mansour Group, a US$6 billion conglomerate that is the second largest company in Egypt by revenue.
Mohamed Mansour was born into one of the most prominent business families in Alexandria. The family business, Mansour Group, controls nine of Egypt's top Fortune 500 companies
Mansour gained an engineering degree from North Carolina State University in 1968, and a master's in business administration from Auburn University in 1971, teaching there until 1973.
Mohammed Mansour is one of the wealthiest men in Africa with a net worth of $2.5
What do you think about the top 10 richest men in Africa? leave your reply in the comments below
Source: Glusea
Top 10 Best African music stars to look out for in 2021
Top 10 Best Musicians in Africa 2021. Glusea brings to you the top most 10 of the best musical talents to watch out this year 2021. The list includes upcoming musicians with great talents all accross Africa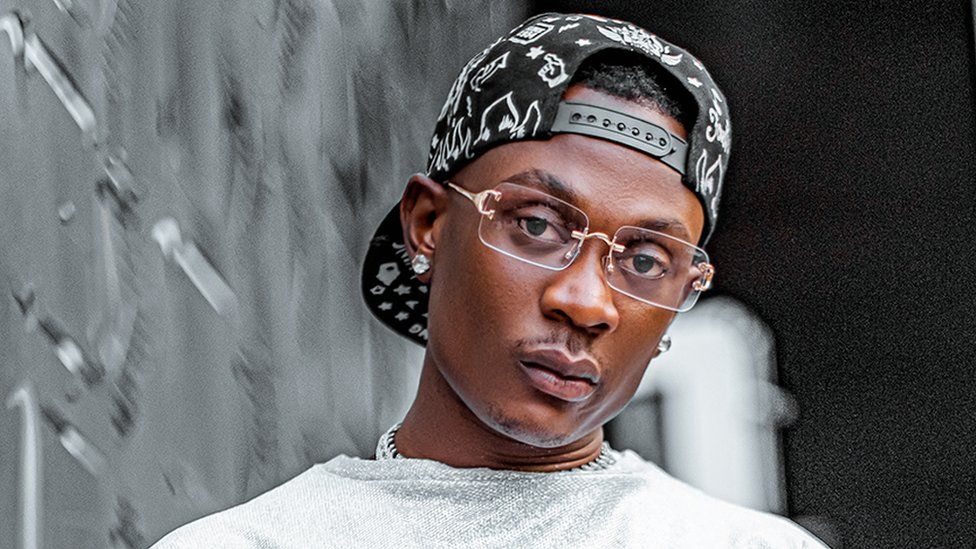 Who are the top 10 best musicians in Africa in 2021?
African musical talents keep soaring higher every single year. It has been projected that in the next ten to fifteen years, The will be more Musicians from Africa making global impacts in the entertainment industry than America and Europe.
In this article, we bring to you Top 10 best African musicians taking their career to the next level in the year 2021. Keep reading to find out.
Check out the Richest Musicians in Africa
Criteria for selecting the best African musicians was based on their current
Top 10 Best Musicians in Africa 2021
Elaine (South Africa)
Elaine is fast claiming her spot as one of the golden R&B voices from the continent.
In this era when many singers resort to auto tune, the 21-year-old stays true to her real voice.
She signed to US label Columbia records last August which should see her build on solid foundations.
Elaine captured fans with her authenticity and her 2019 song called You're the One. This saw her become one of the most streamed artists in South Africa.
Her debut EP Elements was a powerful introduction showcasing her hypnotic voice, filled with memorable lyrics about love and relationships over trap-soul and R&B.
Elaine is one of the Top 10 Best Musicians in Africa 2021
Fik Fameica (Uganda)
Fik Fameica, also known as Fresh Boy, is one of the most interesting rappers coming out of East Africa right now.
The rapper made his first appearance on the music scene in late 2017 with the single Kutama.
The 24-year-old steers away from typical mainstream Ugandan music and experiments with his sound that has been influenced by reggae.
Fik Fameica is breaking divisions and connecting with many young people through his music and has already scored collaborations with well known artists from across Africa, including Patoranking, Vanessa Mdee and Joeboy.
Gaz Mawete (Democratic Republic of Congo)
Gaz Mawete came onto the scene in 2018 with Olingi Nini, an easy, warm and melodic tune, and he rose to prominence in the world of Francophone music.
The Congolese dancer, who became known at home after taking part in talent contests, has collaborated with music royalty, including Fally Ipupa, who appeared on C'est Raté. Mawete also featured on Dadju's album Poison ou Antidote.
Mawete has a launch pad for 2021 after being nominated last year in the Best African Act category at last year's MTV Europe Music Awards.
Kabza De Small (South Africa)
Kabza De Small has made quite an impression since he first started releasing music in 2016.
The DJ and record producer is tagged the King of Amapiano, a genre originating in South Africa. His signature is melodic, energetic, welcoming and contagious music.
Kabza De Small has become a champion of a sound that crosses over into other African countries and is gaining acceptance across the world.
His influence can be heard in tracks recorded across the continent and that was recognized when he was nominated in MTV Europe's Best African Act category last year.
Kabza Da Small is among the Top 10 Best Musicians in Africa 2021
Top 10 Best Musicians in Africa 2021
KiDi (Ghana)
KiDi, part of a new generation of Ghanaian artists, had his breakthrough moment when his recording Sugar won album of the year at the 2020 Ghana music awards.
The singer's youthful Afrobeats and Highlife sound makes his music accessible to people beyond Ghana's borders.
In 2020, KiDi's song Say Cheese, from his Blue EP, gained the musician international prominence after American singer Teddy Riley collaborated with him on the remix.
The 27-year-old has also collaborated with other West African artists, including Davido and Mr Eazi.
Kidi is among the Top 10 Best Musicians in Africa 2021
Omah Lay (Nigeria)
Omah Lay caught our attention following the release of his song Bad Influence.
With his enchanting voice and well defined sound over a combination of Afrobeats, Afrofusion and soul, the fast rising artist has positioned himself as one to watch.
He is also leading the pack of new school artists from Nigeria and has worked with American singer and rapper 6lack.
Last year Omah Lay had a worrying few days after he was detained in Uganda for allegedly breaking coronavirus regulations, but a huge social media campaign for his release was testimony to his growing popularity.
Omoah Lay is one of the Top 10 Best Musicians in Africa 2021
Sha Sha (Zimbabwe)
Sha Sha is a gifted singer with a soulful sound, which she debuted on her 2019 EP Blossom.
The Zimbabwean born singer's stirring voice comes on strong over Amapiano sounds, which she opts for and this sets her apart.
Sha Sha was listed as one of the top 10 most streamed female artists on Spotify in South Africa in 2020 while her single Tender Love featuring DJ Maphorisa and Kabza De Small was listed as one of the most streamed songs.
Last year she also won Best New International Act at the BET Awards.
Top 10 Best Musicians in Africa 2021
Soraia Ramos (Cape Verde)
Soraia Ramos is among Top 10 Best Musicians in Africa 2021
With her sweet voice, Soraia Ramos is exploring themes of love and relationships with lyrics in Portuguese and sometimes Creole.
She has given kizomba a refreshing twist, sometimes infusing it with elements of hip-hop and R&B.
The Cape Verdean singer is currently making waves with her single O Nosso Amor jointly released with Calema as well as the remix of her single Bai with Lisandro.
On YouTube her music videos for both the original version of Bai and the remix have more than 15 million views.
Tems (Nigeria)
Commanding attention with the release of her 2019 single Try Me, Tems is a Nigerian singer-songwriter on the rise.
Renowned for her powerful voice, her music is layered over an infectious sound accentuated with elements of soul, hip-hop and R&B.
There's a certain freedom that comes with her lyrics emphasising that the artist is in control.
With the release of her EP For Broken Ears, Tems is building a fan base that stretches beyond Nigeria and the continent.
Zuchu (Tanzania)
As an upcoming artist, Zuchu's growth has been phenomenal.
The singer performs in Swahili and English and is fond of experimenting with the Tanzanian genre Bongo Flava. Last year saw the singer releasing her debut EP I Am Zuchu and she also signed to Diamond Platnumz' record label WCB Wasafi.
According to the BoomPlay streaming app, her EP was the most played album in Tanzania in 2020, and her music videos have gathered millions of views on You Tube.
Thank for reading about top 10 best musicians in Africa. Leave your reply in the comments below.
Source: Glusea
Content on this website is protected by DMCA.  Dont waste your time copying because you would eventually remove it.