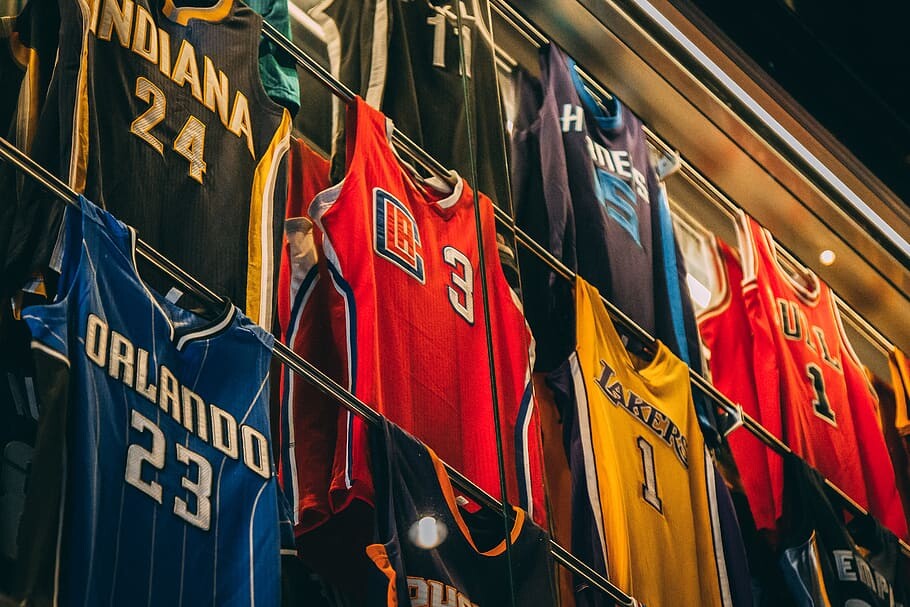 What is Michael Jordan Net Worth?
| | |
| --- | --- |
| Name | Michael Jordan |
| Net worth | $2.1 billion |
| Date of birth | 17 February 1963 |
| Occupation | Businessman (former professional NBA player) |
| Nationality | US |
Michael Jordan net worth 2021: Michael Jordan is one of the richest NBA stars of all time. He currently has a net worth of $2.1 making him one of the richest sports personalities of all time as well.
Michael Jordan (MJ) is a former professional basketball player from North Carolina. He is known for his career playing with the Chicago Bulls NBA team where he brought home six NBA championships. Jordan has also become a worldwide icon for his appearances on the big-screen and Nike's Air Jordan shoe enterprise. 
In 2010, MJ bought out the Charlotte Hornets NBA franchise as a businessman — though he could've easily turned his extraordinary basketball career into a successful run as a coach. Typically, athletes who turn into legends on the court have a future on the sidelines as NBA staff.
Not only are they familiar with how to win championships, but they're able to intuitively understand their players. For example, Steve Kerr, a former teammate of MJ who became head coach of the Golden State Warriors, turned the franchise into a dynasty in the mid-2010s.
For years, Steph Curry, Draymond Green, and Klay Thompson were the focus of analysts who create NBA betting odds for both conferences. Not only did pundits provide insight related to the team and its top players, but they also covered Kerr and how his experience as an NBA champion helped drive the team.
In the case of Jordan, he's applied the same work ethic from the court to business ventures and investments. In addition to being the current owner of the Hornets franchise, he's also an investor in eSports, the NBA's NFT venture, and philanthropic efforts.
Professional Career
Prior to becoming one of the richest black people in the world, MJ entered the NBA in 1984 as the third draft pick. From there, he quickly became a leader for the Chicago Bulls, who were looking for an overhaul. In 1991, MJ helped the team win an NBA Championship, which he repeated in the next two years to complete his first 'three-peat' with the Bulls.
After a brief retirement and appearance in the MLB, MJ returned to the Bulls in 1995, ready for another 'three-peat'. When he left the Bulls in 1999, he'd led the team to a total of six NBA Championships and earned himself six NBA Finals MVP awards, five NBA MVP awards, and 14 All-Star nods.
Olympic Career
In addition to his fame in the NBA, MJ also helped lead the US's 'Dream Team' basketball squad during the 1992 Summer Olympics and the 1992 Tournament of the Americas. He was joined by other famous basketball stars, including Magic Johnson and Larry Bird.
The Dream Team swept both competitions, bringing home an Olympic gold medal in basketball and a gold medal in the FIBA AmeriCup.
Business Ventures
Though MJ made his name as a basketball star and will be remembered as one of the greatest players in the history of the sport, not all athletes can transform a successful career into a lasting source of wealth. By combining his passion with a ruthless work ethic, MJ has been able to build a multi-billion-dollar empire.
MJ's first major venture came with Nike, who adopted his reputation as 'Air Jordan', which stemmed from his dunking abilities. This multi-million-dollar venture with Nike began in the 1980s. MJ's original contract with Nike means he sees a portion of the total revenue earned from the Air Jordan line.
After signing a few more major endorsements, MJ successfully launched his acting career with Looney Tune's Space Jam film in 1996. The movie made a killing at the box office and helped introduce the basketball star to non-sporting fans around the world.
Since then, MJ has made a slew of sound investments. As mentioned above, he's joined lucrative ventures like the NBA's Top Shot NFT startup, which is now valued at $2 billion, as well as meaningful investments in the eSports squad Team Liquid, which is now worth $200 million. Even Jordan's NBA franchise, the Charlotte Hornets, who have yet to post an impressive season, is valued at $1.5 million, a 600% increase since he bought the team in 2010. 
Read Current Top 10 Highest Paid NBA players
In addition to his investments, MJ is also known for his philanthropic efforts. He donated $2 million in earnings in 2020 to food banks in Chicago and North Carolina. Last year, his affiliated Nike Air Jordan brand pledged to donate $100 million in the next ten years to social justice organizations in the US.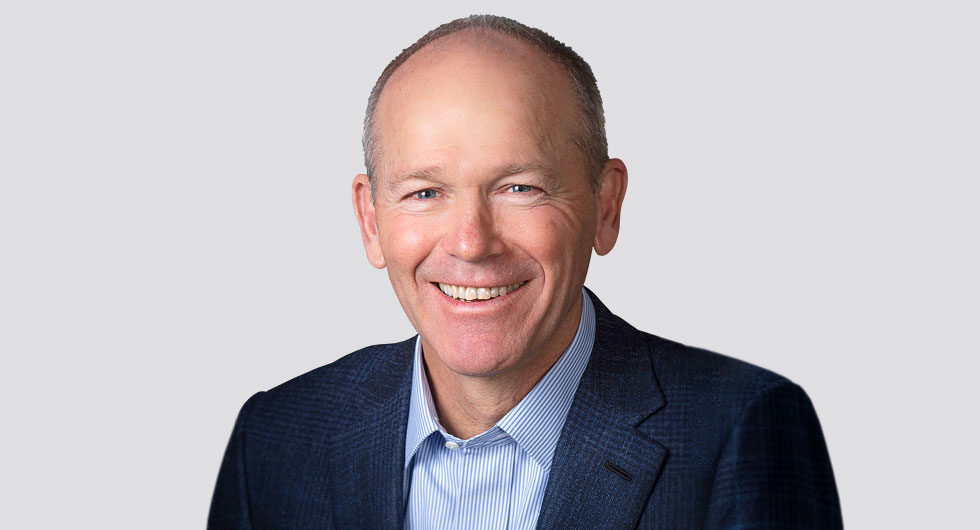 Dave Calhoun net worth: David L. Calhoun is an American businessman and president and CEO of The Boeing Company. He was appointed after the then CEO, Dennis Muilenburg, was fired amidst safety issues regarding the 737 MAX after two fatal crashes that claimed the lives of 346 passengers and crew on board. Read on to find more information about Dave Calhoun net worth in this article.
Early life
Calhoun was born on April 18, 1957 in Philadelphia, Pennsylvania. He grew up in Allentown, Pennsylvania, where he graduated from Parkland High School in 1975. In high school, Calhoun was one of three captains of the varsity basketball team and he played golf In 1979, he graduated from Virginia Tech with a degree in accounting.
Career
After Calhoun graduated from college, he gained employment at General Electric (GE). He decided to work for GE at that time, due to its close proximity to where he lived in Lehigh Valley.
 He worked at GE for 26 years, overseeing transportation, aircraft engines, reinsurance, lighting and other GE units, before ultimately being appointed as vice chairman of the company and a member of GE's Board of Directors in 2005.
Calhoun left GE to join privately held global information services firm VNU as CEO in 2006. Under his leadership the company rebranded itself as Nielsen Holdings, returned to the public markets in 2011, and was added to the S&P 500 Index in 2013.
 In 2014, Calhoun became executive chairman of Nielsen and also joined The Blackstone Group as a senior managing director and head of portfolio operations and a member of Blackstone's management committee. Blackstone had been one of six private equity firms that backed Nielsen's transformation. During his career, Calhoun was on the board of directors of Caterpillar, Gates Corporation, and Medtronic.
Boeing Career
Since 2009, Calhoun has served as a director at Boeing, and was named lead independent director in 2018. In October 2019, he was named chairman of Boeing in the wake of the Boeing 737 MAX groundings, and on December 23, 2019, he stepped down as chairman in preparation for becoming Boeing's CEO and president, effective January 13, 2020.
Read Andrew Mackenzie net worth
Dave Calhoun Net Worth
Dave Calhoun net worth is estimated at $ 30 million. In 2020, Calhoun earned $21.1 million in compensation. Calhoun owns over 5,000 units of Boeing Co stock worth over $4,499,450 and over the last 12 years he sold BA stock worth over $20,667,800.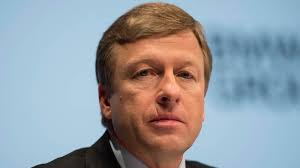 What is Oliver Zipse net worth: Oliver Zipse is a German manager who has been serving as Chairman of the Board of Management (CEO) of BMW. He has been the CEO since 2019. Read on to find Oliver Zipse net worth here.
Early life and education
graduated from high school in Bensheim in 1983. He studied computer science and mathematics at the University of Utah in Salt Lake City from 1983 to 1985 without obtaining a degree. In 1985 he switched to mechanical engineering at the Technische Universität Darmstadt and graduated in 1991 with a degree in mechanical engineering.
Read Andrew Mackenzie net worth
 In 1999 he also graduated from the Kellogg-WHU Executive MBA Program which is a joint MBA degree from Kellogg School of Management, the USA, and WHU – Otto Beisheim School of Management, Germany.
Career
Zipse has spent his entire professional life at BMW AG. He joined the company in 1991 as a trainee in development, technical planning and production. From 1992 to 1994, he worked as a project engineer in technology development. From 1994 to 2006, he held various leadership positions in development, production and production planning in Munich and South Africa.
 From 2007 to 2008 he was the plant manager at the Mini-plant Oxford. From 2009 to 2012, he was head of technical planning before becoming head of group planning and production strategy from 2012 to May 2015.
On May 13, 2015, he was appointed to the board of management of BMW AG, succeeding former chairman Harald Krüger; Zipse moved up to that position from a management role in product strategy and running the Mini assembly plant in England. His primary responsibility in that board role was for production.
One news report summarized his achievement as: "Under Zipse's watch, BMW's efficient production network, which he expanded in Hungary, China and the U.S., has helped the company deliver industry-leading profit margins despite its relatively small scale".
On July 18, 2019, Zipse was appointed chairman of the Board (CEO), effective 16 August 2019. He was described by Norbert Reithofer, chairman of the supervisory board, as "a decisive strategic and analytical leader".
Oliver Zipse Net Worth
According to mywage, Oliver takes a monthly salary of $290,000 and an annual salary of over $3 million as CEO. Zipse is an advocate of experimenting and pioneering new technologies within the BMW group
Charles Woodburn Net Worth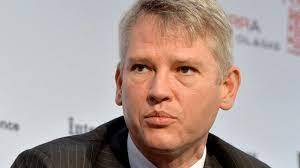 What is Charles Woodburn net worth?
Charles Woodburn is a British businessman who has been the CEO of BAE Systems since July 2017.
Woodburn earned a bachelor's degree in electrical sciences from St John's College at the University of Cambridge in 1992 and a PhD in engineering from Cambridge University, followed by an MBA from Erasmus University Rotterdam.
Keep reading to find Charles Woodburn net worth
Read Tim Cook net worth
Before working for BAE Systems, Woodburn was chief executive of Expro Group, which surveys and manages oil and gas wells around the world. He had also spent 15 years at Schlumberger, an oil services company, overseeing major projects in Thailand, Australia, and the US.
On joining BAE Systems he was to be paid a base salary of £750,000 a year and given more than £1.6m to buy him out of incentive schemes at Expro. It was reported in December 2016 that he was paid a total joining package worth £3 million.
Read Latest Updates here
Thanks for reading Charles Woodburn net worth
Content on this website is protected by DMCA. reproducing any content on this site without explicit permission is strictly prohibited.