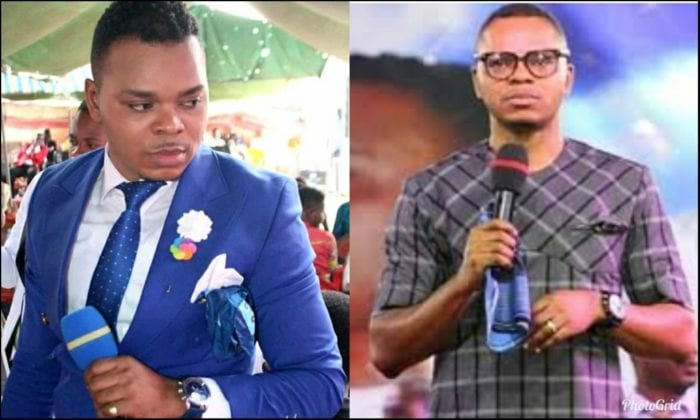 We bring to you Obinim Net Worth
Bishop Daniel Obinim is the founder and leader of International Godsway Ministries. He is known for  self-proclaimed spiritual powers, magician and extreme Christian practices which have often sparked national outrage for infringement on rights of church members. Obinim net worth is estimated as $3million as of 2023. Here is how he aquired it;
Obinim Cars and Houses
Obinim was granted an interview in which he was heard saying he has 20 houses and 8 Range Rovers
"I have more than 20 houses given to me by Jesus Christ. I had about eight Range Rover cars which I gifted to my pastors"
"I had five Infinity SUVs and three Chryslers which I also gifted to my pastors because my car is 'AUTOBIOGRAPHY', meaning the car's brain power is superior to that of a human being. If you cross that car, it stops automatically, and its door is not slammed, it shuts by itself. It is also bulletproof, " The Controversial Bishop concluded.
Bishop Daniel Obinim, the founder and leader of the International God's Way Church (IGWC), also gave away 14 expensive cars in his church. The cars believed to have been given away last week included a G-Wagon, Bentley, Range Rover, BMX X6, Toyota Tundra, Chrysler, among others.
Obinim Net Worth
Obinim is one of the richest pastors in Ghana with a net worth of $3milion.
Obinim Controversies
In 2014 Obinim was seen on television stepping on the belly of a woman in a "deliverance" ritual. This led the Amnesty International in Ghana to call for his prosecution for assault.
Read Richest Politicians in Ghana
Daniel Obinim has made several public controversial declarations. He declared he was an angel, which led to the name "Angel Obinim" given to him by his church. He also seemed to have conjured a passport for a church member who lost his. In 2016, he told his church he could transform himself and others into objects and animals. Jon Benjamin, the British High Commissioner to Ghana, ridiculed him for these claims over Twitter.
Read Sarkodie net Worth