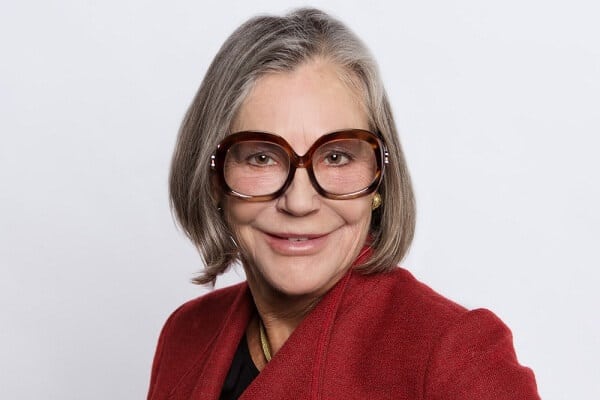 What is Alice Walton net worth?
| | |
| --- | --- |
| Net worth | $65 billion |
| Date of birth | October 7, 1949 |
| Full name | Alice Louise Walton |
| Occupation | Entrepreneur |
| Nationality | American |
Alice Walton net worth 2021: Alice Louise Walton is an American heiress to the fortune of Walmart. In September 2016, she owned over US$11 billion in Walmart shares. She is the 20th richest person in the world according to Forbes magazine. Keep reading to find more about Alice Walton net worth here.
Read Jeb Bush net worth
Alice Walton Early life and education
Walton was born in Newport, Arkansas. She was raised along with her three brothers in Bentonville, Arkansas and graduated from Bentonville High School in 1966. Alice holds a B>A in economics from Trinity University in San Antonio, Texas.
Alice Walton Career
Alice began her career as an equity analyst and money manager for First Commerce Corporation and headed investment activities at Arvest Bank Group. She also became a broker at  EF Hutton
She became the president, chairperson and CEO of  Llama Company, an investment bank after it was founded in 1988.
Alice was also the first person to chair the Northwest Arkansas Council and played a major role in the development of the Northwest Arkansas Regional Airport, which opened in 1998.
During the 1990s,  Llama Co. closed, and in 1998, Walton moved to a ranch in Millsap, Texas, named Walton's Rocking W Ranch.
Alice Walton Net Worth
Alice Walton net worth is $65 billion making her the 20th wealthiest person on the planet and the second richest woman in the world according to Bloomberg Billionaires Index. Her source of wealth is through fortunes inherited from her father's company Walmart and the Walton Group.
Art
Walton and her mother would often paint watercolors on camping trips. Her interest in art led to the Walton Family Foundation developing the Crystal Bridges Museum of American Art in Bentonville, Arkansas.
In December 2004, Walton purchased art sold from the collection of Daniel Fraad and Rita Fraad at Sotheby's, in New York.
In 2005, Walton purchased Asher Brown Durand's celebrated painting, Kindred Spirits, in a sealed-bid auction for a purported US$35 million.
Alice Walton Political Contributions
Alice Walton was the 20th-largest individual contributor to 527 committees in the U.S. presidential election 2004, donating US$2.6 million to the conservative Progress for America group.
 As of January 2012, Walton had contributed $200,000 to Restore Our Future, the super PAC associated with Mitt Romney's presidential campaign.
Alice donated $353,400 to the Hillary Victory Fund, a joint fundraising committee supporting Clinton and other Democrats, in 2016.
In 2016, Walton and other Walmart heirs donated $407 million in Walmart shares to a Family Trust which finances its philanthropy.
Alice Walton Family
Alice married a prominent Louisiana investment banker in 1974 at age 24, but they were divorced 2½ years later. According to Forbes, she married "the contractor who built her swimming pool" soon after, "but they, too, divorced quickly".
Read Jim Walton net worth
Prophet Samuel Kakande Net Worth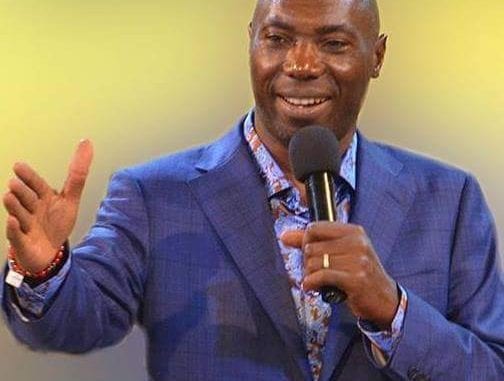 we bring to you Prophet Samuel Kakande net worth
Prophet Kakande is the reported to be the richest pastor in Uganda. He is the founder of Kakande Ministries in Uganda.  Prophet Samuel Kakande net worth is estimated as $900 million in 2020.
The Kakande Ministries is a Life Changing Ministry taking the Gospel of our Lord and Savior Jesus Christ to the four corners of the world Mathew 24:14. (Kakande Ministries)
It's a Ministry which deals with solving both spiritual and physical problems. Its currently having a membership of about 80,000 people and most of these people are job seekers and a few have low income jobs.
With this concern of the increasing congregation, with a burden of poverty, joblessness, shelter problems while others are orphans, the Kakande Ministries has thought of a way to assist the masses to improve on their daily income and to secure jobs for the people through sustainable agriculture and therefore has formed the Get Out of Poverty Project (G.O.P).
GET OUT OF POVERTY (G.O.P)
The G.O.P vision is all about job creation, poverty alleviation and modernization of Agriculture. This project is not only for the church but for everyone who is fighting hard to Get out of Poverty.
Read Richest Pastors in Nigeria
Located in the western part of Uganda, Masindi has been found to have favorable weather conditions with good soil fertility. Being a vast land, Masindi is suitable for large scale mechanized agriculture. Therefore some of the G.O.P farms are located in Masindi district.
Read Richest Pastors in the world
Prophet Samuel Kakande Net Worth
Prophet Kakande of Synagogue Church of All Nations is probably the richest pastor in Uganda at the moment with an estimated net worth of 900million US Dollars.
From driving the latest version of Jeeps and all other posh car brands, Prophet Kakande is into farming(with huge acres of rice and maize and herds of cattle) as well as the mining business from sand to gold ,diamond among others
Content on this website is protected by DMCA.  Dont waste your time copying because you would eventually remove it.