The Best Countries To Live In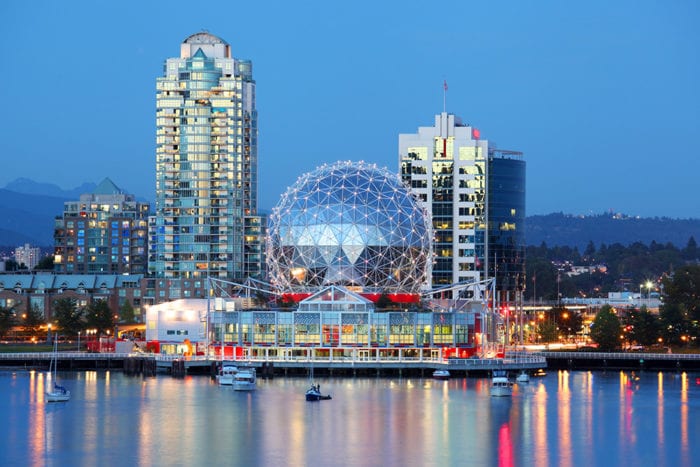 The  best countries to live in the world rank high in terms of education, job security, economic prosperity, and healthcare.
A busy street in Oslo, Norway. The Scandinavian country recently ranked as the world's best place to live.
According to a study conducted by the Legatum Institute in 2018, Norway is the best country to live in today. It is followed by New Zealand, Finland, Switzerland, Denmark, and Sweden. Below, we will dissect the top ten countries that made it to the top of the list of this prestigious ranking and the reasons for their inclusion.
The Top Ten Countries to Live In
10. Ireland
Ireland occupies the southern portion of the island of Ireland in the North Atlantic. It borders only North Ireland, part of the United Kingdom, to the north. The country is regularly ranked between position 10 and 15 due to educational opportunities, personal freedom, and safety in the country. Ireland boasts a high per capita GDP and rich natural resources.
9. The Netherlands
The Netherlands is a relatively small country found in Western Europe. With over 16.5 million people, the Netherlands is one of the world's most densely populated countries. Citizens of the Netherlands enjoy a country that is well-governed and free from corruption. The Netherlands also boasts a very strong system of social services, which includes healthcare and education.
8. Canada
The only North American country on this list, Canada is another common inclusion of the list of the world's best countries to live in. Canada gets accolades for good government and a high degree of individual freedom. Like Australia, Canada is a high-income country with a high degree of political stability and a high quality of life. The average life expectancy in Canada is more than 82 years.
7. United Kingdom
Located in Northwestern Europe, the United Kingdom is actually made up of the four countries of Northern Ireland, Scotland, Wales, and England. A consistent ranker on the list of the world's best places to live, the UK boasts a strong network of healthcare and education infrastructure. The average life expectancy in the UK is 81.60 years. A comparative lack of economic growth and the high cost of real estate may be two things preventing the United Kingdom from moving upwards in the rankings.
6. Sweden
Denmark's Nordic neighbor to the north, Sweden, is also a common inclusion on the list of the world's most desirable countries to live in. In fact, Sweden was ranked first by the Legatum Prosperity Index three years in a row in 2010, 2011, and 2012. Despite Sweden's slip to 5th place, Swedes still experience some of the best quality of life in the world, with very good access to excellent quality education and health services.
5. Denmark
Denmark is a Nordic country that is often revered for its high quality of life. A strong social system and excellent public transportation are just two things that Danes have access to. Denmark is also often ranked among the world's happiest countries.
4. Switzerland
Switzerland is a relatively small country that is landlocked and mountainous. It is also consistently ranked among the world's best countries in which to live. Its high-tech economy affords its citizens some of the highest per-capita incomes on the planet. In addition to this, the Swiss enjoy an excellent health care and education system.
3. Finland
Finland generally scores highly on the global scale for all rankings related to quality of life. This is mostly due to even greater improvements in healthcare and education, as well as the areas of governance and personal freedom. Although per capita income has dropped slightly in Finland over recent years, the country remains incredibly prosperous. Finland also enjoys a very high degree of press freedom, and a very small gender gap.
2. New Zealand
Located in the Southern Hemisphere, and comprising of a North Island and a South Island, New Zealand's 4.8 million residents enjoy incredibly high quality levels of education, health care, economic opportunities, freedom, governance, and more. In recent years, New Zealand's prosperity has been growing steadily, along with its quality of life.
1. Norway
Having previously ranked first in recent years, Norway came in second in the most recent ranking. As one of the world's wealthiest and least-corrupt countries, Norwegians experience an incredibly high quality of life. Thanks to a strong infrastructure of social services, Norway ranks high on just about every metric used to determine quality of life within a country, including health, education, governance, and freedom. Norway also consistently ranks as one of the world's happiest countries.
What Makes a Country a Good Place to Live?
This research is based on the Legatum "Prosperity Index" of each nation and does not take into account some of the other factors that were previously mentioned like climate, lifestyle, and population.
To be specific about the classification, the distinctive categories taken into account by Legatum's ranking are economic growth, personal freedom, health, education, wealth, quality of life, and personal well-being. It is important to note that Legatum defines a country to include 148 nations as well as Hong Kong, which is a Special Administrative Region of China.
READ TOP TEN COUNTRIES YOU MUST VISIT AND WHY
This is only one ranking of the world's best countries. Every ranking always has a degree of subjectivity. A model utilized by the United Nations to conduct a similar study utilizes three major categories of human development, namely ready access to education, a decent standard of living, and long, healthy lives. This Human Development Index, or HDI, is "a measure of basic human developments within 188 countries, released by the UN in its annual Human Development Report."
Amazon Net Worth 2021 and Assets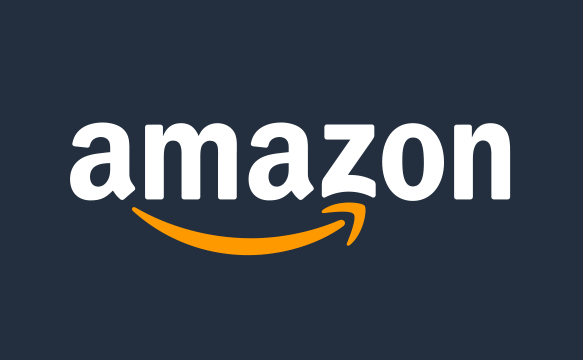 | | |
| --- | --- |
| Revenue | US$386.064 billion (2020) |
| Operating income | US$22.9 billion (2020) |
| Net income | US$21.331 billion (2020) |
| Total assets | US$321.2 billion (2020) |
| Total equity | US$93.404 billion (2020) |
| Number of employees | 1,298,000 (Dec. 2020) |
Glusea brings to you Amazon net worth 2021. Amazon.com, Inc is an American multinational technology company based in Seattle, Washington, which focuses on e-commerce, cloud computing, digital streaming, and artificial intelligence. Amazon Net Worth, the company currently has a market cap up to $1.7 trillion.
 It is one of the Big Five companies in the U.S. information technology industry, along with Google, Apple, Microsoft, and Facebook.
Founder
Jeff Bezos founded Amazon from his garage in Bellevue, Washington, on July 5, 1994. It started as an online marketplace for books but expanded to sell electronics, software, video games, apparel, furniture, food, toys, and jewelry. In 2015, Amazon surpassed Walmart as the most valuable retailer in the United States by market capitalization.
 In 2017, Amazon acquired Whole Foods Market for US$13.4 billion, which substantially increased its footprint as a physical retailer. In 2018, its two-day delivery service, Amazon Prime, surpassed 100 million subscribers worldwide.
Success Story
Amazon is known for its disruption of well-established industries through technological innovation and mass scale. It is the world's largest online marketplace, AI assistant provider, live-streaming platform and cloud computing platform as measured by revenue and market capitalization.
 Amazon is the largest Internet company by revenue in the world. It is the second largest private employer in the United States and one of the world's most valuable companies. As of 2020, Amazon has the highest global brand valuation.
Richest Countries in the world
Amazon distributes downloads and streaming of video, music, and audiobooks through its Prime Video, Amazon Music, Twitch, and Audible subsidiaries. Amazon also has a publishing arm, Amazon Publishing, a film and television studio, Amazon Studios, and a cloud computing subsidiary, Amazon Web Services.
It produces consumer electronics including Kindle e-readers, Fire tablets, Fire TV, and Echo devices. Its acquisitions over the years include Ring, Twitch, Whole Foods Market, and IMDb.
Amazon has been criticized for practices including technological surveillance overreach, a hyper-competitive and demanding work culture, tax avoidance, and anti-competitive behavior.
Supply chain
Amazon first launched its distribution network in 1997 with two fulfillment centers in Seattle and New Castle, Delaware. Amazon has several types of distribution facilities consisting of crossdock centers, fulfillment centers, sortation centers, delivery stations, Prime now hubs, and Prime air hubs. There are 75 fulfillment centers and 25 sortation centers with over 125,000 employees.
 Employees are responsible for five basic tasks: unpacking and inspecting incoming goods; placing goods in storage and recording their location; picking goods from their computer recorded locations to make up an individual shipment; sorting and packing orders; and shipping.
A computer that records the location of goods and maps out routes for pickers plays a key role: employees carry hand-held computers which communicate with the central computer and monitor their rate of progress. Some warehouses are partially automated with systems built by Amazon Robotics.
Amazon Net Worth
Amazon Net Worth, the company currently has a market cap up to $1.7 trillion.
Amazon.com is primarily a retail site with a sales revenue model; Amazon takes a small percentage of the sale price of each item that is sold through its website while also allowing companies to advertise their products by paying to be listed as featured products.
As of 2018, Amazon.com was ranked 8th on the Fortune 500 rankings of the largest United States corporations by total revenue.
For the fiscal year 2018, Amazon reported earnings of US$10.07 billion, with an annual revenue of US$232.887 billion, an increase of 30.9% over the previous fiscal cycle. Since 2007 sales increased from 14.835 billion to 232.887 billion, thanks to continued business expansion.
Amazon's market capitalization went over US$1 trillion again in early February 2020 after the announcement of the fourth quarter 2019 results. Amazon's total employees now number over 1,298,000
Who is the Founder of Google?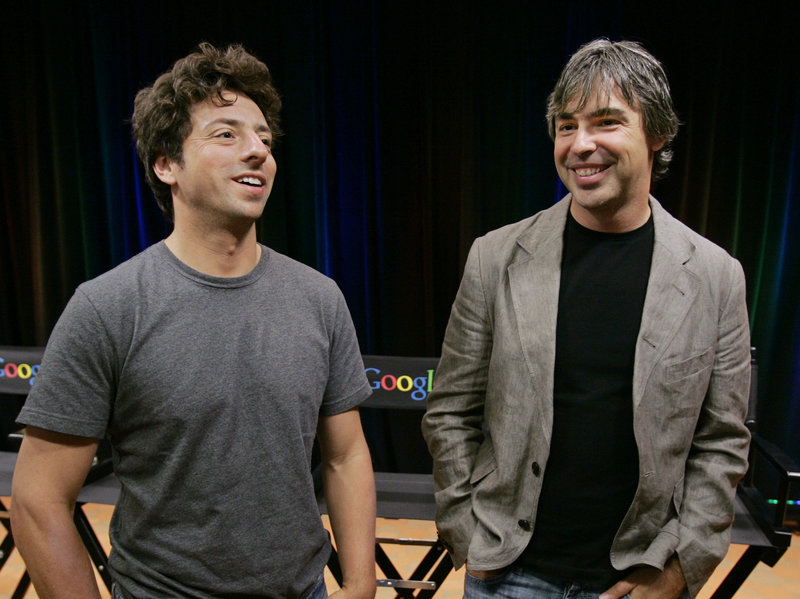 Who is the Founder of Google?
No day goes by without people searching for information on the internet. Research shows that Google processes over 3.5 billion searches per day. This shows how helpful Google has been useful to the world. In this article, we will be bringing to you the people behind this giant tech company.
Who is the Founder of Google?
Google was founded in September 1998 by Larry Page and Sergey Brin while they were Ph.D. students at Stanford University in California. Together they own about 14 percent of its shares and control 56 percent of the stockholder voting power through supervoting stock.
Read Who is the Founder of Wikipedia
They incorporated Google as a California privately held company on September 4, 1998. Google was then reincorporated in Delaware on October 22, 2002. An initial public offering (IPO) took place on August 19, 2004, and Google moved to its headquarters in Mountain View, California, nicknamed the Googleplex.
In August 2015, Google announced plans to reorganize its various interests as a conglomerate called Alphabet Inc. Google is Alphabet's leading subsidiary and will continue to be the umbrella company for Alphabet's Internet interests.
 Sundar Pichai was appointed CEO of Google, replacing Larry Page, who became the CEO of Alphabet. In 2021, the Alphabet Workers Union was founded, mainly composed of Google employees.
Growth of Google
The company's rapid growth since incorporation has triggered a chain of products, acquisitions, and partnerships beyond Google's core search engine (Google Search). It offers services designed for work and productivity (Google Docs, Google Sheets, and Google Slides), email (Gmail), scheduling and time management (Google Calendar), cloud storage (Google Drive), instant messaging and video chat (Duo, Hangouts, Chat, and Meet), language translation (Google Translate), mapping and navigation (Google Maps, Waze, Google Earth, and Street View), podcast hosting (Google Podcasts), video sharing (YouTube), blog publishing (Blogger), note-taking (Google Keep and Google Jamboard), and photo organizing and editing (Google Photos).
The company leads the development of the Android mobile operating system, the Google Chrome web browser, and Chrome OS, a lightweight operating system based on the Chrome browser.
Google has moved increasingly into hardware; from 2010 to 2015, it partnered with major electronics manufacturers in the production of its Nexus devices, and it released multiple hardware products in October 2016, including the Google Pixel line of smartphones, Google Home smart speaker, Google Wifi mesh wireless router, and Google Daydream virtual reality headset. Google has also experimented with becoming an Internet carrier (Google Fiber, Google Fi, and Google Station).
Google Success
Google.com is the most visited website worldwide. Several other Google-owned websites also are on the list of most popular websites, including YouTube and Blogger.
Google Criticisms
Google was the most valuable brand in the world in 2017 (surpassed by Amazon), but has received significant criticism involving issues such as privacy concerns, tax avoidance, antitrust, censorship, and search neutrality.
Where is Google Located
The Googleplex is the corporate headquarters complex of Google and its parent company Alphabet Inc. It is located at 1600 Amphitheatre Parkway in Mountain View, California, United States.Address: 1600 Amphitheatre Parkway; Mountain …Location: Mountain View, California, United States
What is Google Net Worth ?
According to Marketwatch, Google has net worth of $1 trillion market value. The company has Total assets, $ 319,616,000,000 
How Does Google make money ?
The main way Google generates its revenue is through a pair of advertising services called Ads and AdSense. With Ads, advertisers submit ads to Google that include a list of keywords relating to a product, service or business. When a Google user searches the Web using one or more of those keywords, the ad appears on the SERP in a sidebar. The advertiser pays Google every time a user clicks on the ad and is directed toward the advertiser's site.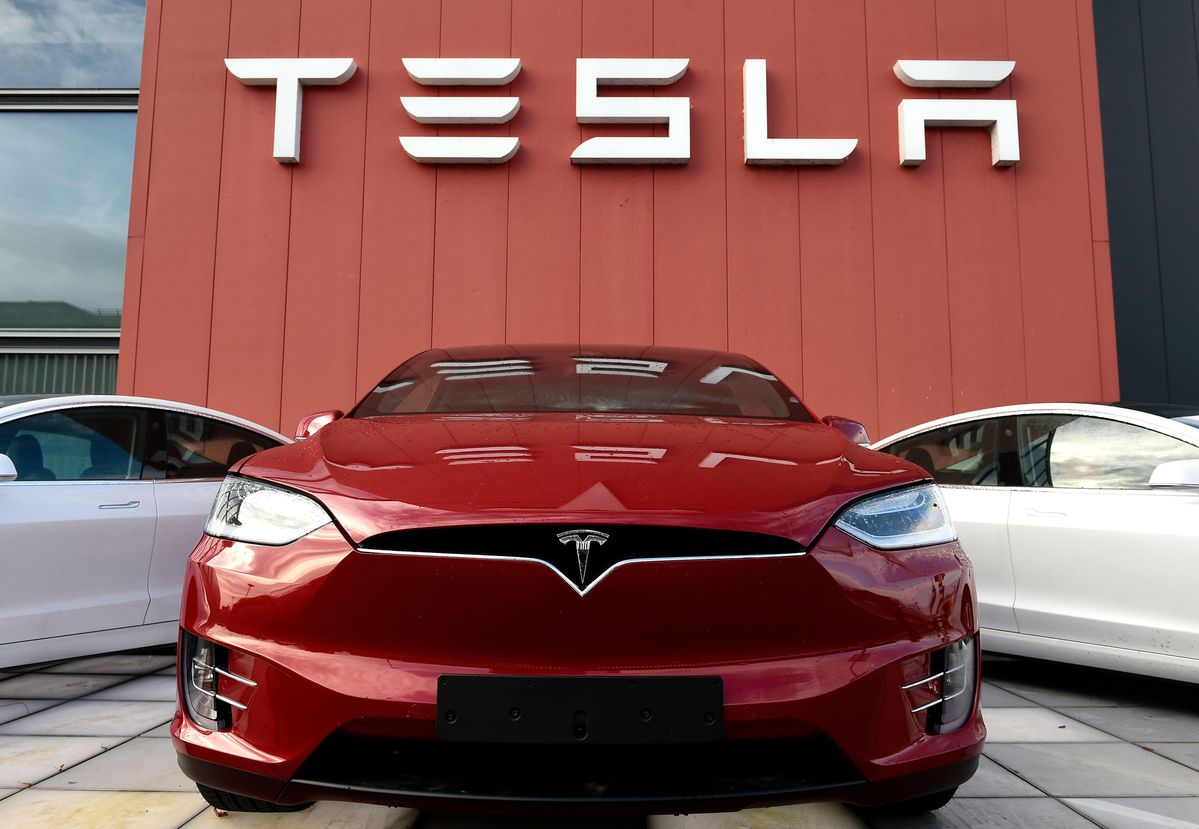 Tesla's mission is to accelerate the world's transition to sustainable energy.
Tesla was founded in 2003 by a group of engineers who wanted to prove that people didn't need to compromise to drive electric – that electric vehicles can be better, quicker and more fun to drive than gasoline cars. Today, Tesla builds not only all-electric vehicles but also infinitely scalable clean energy generation and storage products. Tesla believes the faster the world stops relying on fossil fuels and moves towards a zero-emission future, the better.
Launched in 2008, the Roadster unveiled Tesla's cutting-edge battery technology and electric powertrain. From there, Tesla designed the world's first ever premium all-electric sedan from the ground up – Model S – which has become the best car in its class in every category.
Check out How to Buy Stocks
Combining safety, performance, and efficiency, Model S has reset the world's expectations for the car of the 21st century with the longest range of any electric vehicle, over-the-air software updates that make it better over time, and a record 0-60 mph acceleration time of 2.28 seconds as measured by Motor Trend. In 2015, Tesla expanded its product line with Model X, the safest, quickest and most capable sport utility vehicle in history that holds 5-star safety ratings across every category from the National Highway Traffic Safety Administration.
Completing CEO Elon Musk's "Secret Master Plan," in 2016, Tesla introduced Model 3, a low-priced, high-volume electric vehicle that began production in 2017. Soon after, Tesla unveiled the safest, most comfortable truck ever – Tesla Semi – which is designed to save owners at least $200,000 over a million miles based on fuel costs alone. In 2019, Tesla unveiled Model Y, a mid-size SUV, with seating for up to seven, and Cybertruck, which will have better utility than a traditional truck and more performance than a sports car.
Tesla vehicles are produced at its factory in Fremont, California, and Gigafactory Shanghai. To achieve our goal of having the safest factories in the world, Tesla is taking a proactive approach to safety, requiring production employees to participate in a multi-day training program before ever setting foot on the factory floor. From there, Tesla continues to provide on-the-job training and track performance daily so that improvements can be made quickly. The result is that Tesla's safety rate continues to improve while production ramps.
To create an entire sustainable energy ecosystem, Tesla also manufactures a unique set of energy solutions, Powerwall, Powerpack and Solar Roof, enabling homeowners, businesses, and utilities to manage renewable energy generation, storage, and consumption. Supporting Tesla's automotive and energy products is Gigafactory 1 – a facility designed to significantly reduce battery cell costs. By bringing cell production in-house, Tesla manufactures batteries at the volumes required to meet production goals, while creating thousands of jobs.
And this is just the beginning. With Tesla building its most affordable car yet, Tesla continues to make products accessible and affordable to more and more people, ultimately accelerating the advent of clean transport and clean energy production. Electric cars, batteries, and renewable energy generation and storage already exist independently, but when combined, they become even more powerful – that's the future we want.
Content on this website is protected by DMCA. reproducing any content on this site without explicit permission is strictly prohibited.