The Best Countries To Live In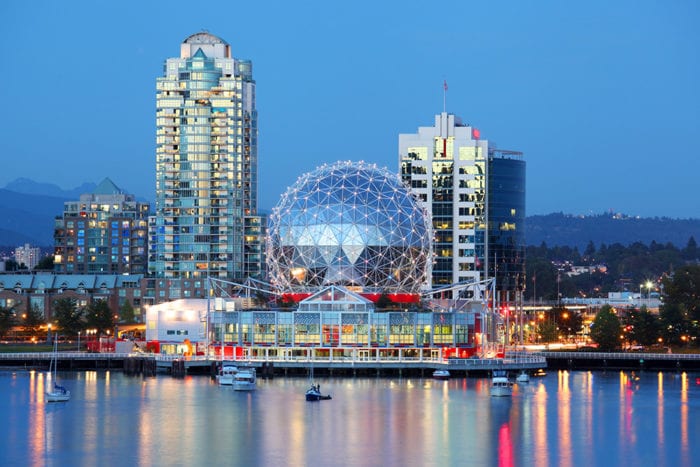 The best countries to live in the world rank high in terms of education, job security, economic prosperity, and healthcare.
A busy street in Oslo, Norway. The Scandinavian country recently ranked as the world's best place to live.
According to a study conducted by the Legatum Institute in 2018, Norway is the best country to live in today. It is followed by New Zealand, Finland, Switzerland, Denmark, and Sweden. Below, we will dissect the top ten countries that made it to the top of the list of this prestigious ranking and the reasons for their inclusion.
The Top Ten Countries to Live In
10. Ireland
Ireland occupies the southern portion of the island of Ireland in the North Atlantic. It borders only North Ireland, part of the United Kingdom, to the north. The country is regularly ranked between position 10 and 15 due to educational opportunities, personal freedom, and safety in the country. Ireland boasts a high per capita GDP and rich natural resources.
9. The Netherlands
The Netherlands is a relatively small country found in Western Europe. With over 16.5 million people, the Netherlands is one of the world's most densely populated countries. Citizens of the Netherlands enjoy a country that is well-governed and free from corruption. The Netherlands also boasts a very strong system of social services, which includes healthcare and education.
8. Canada
The only North American country on this list, Canada is another common inclusion of the list of the world's best countries to live in. Canada gets accolades for good government and a high degree of individual freedom. Like Australia, Canada is a high-income country with a high degree of political stability and a high quality of life. The average life expectancy in Canada is more than 82 years.
7. United Kingdom
Located in Northwestern Europe, the United Kingdom is actually made up of the four countries of Northern Ireland, Scotland, Wales, and England. A consistent ranker on the list of the world's best places to live, the UK boasts a strong network of healthcare and education infrastructure. The average life expectancy in the UK is 81.60 years. A comparative lack of economic growth and the high cost of real estate may be two things preventing the United Kingdom from moving upwards in the rankings.
6. Sweden
Denmark's Nordic neighbor to the north, Sweden, is also a common inclusion on the list of the world's most desirable countries to live in. In fact, Sweden was ranked first by the Legatum Prosperity Index three years in a row in 2010, 2011, and 2012. Despite Sweden's slip to 5th place, Swedes still experience some of the best quality of life in the world, with very good access to excellent quality education and health services.
5. Denmark
Denmark is a Nordic country that is often revered for its high quality of life. A strong social system and excellent public transportation are just two things that Danes have access to. Denmark is also often ranked among the world's happiest countries.
4. Switzerland
Switzerland is a relatively small country that is landlocked and mountainous. It is also consistently ranked among the world's best countries in which to live. Its high-tech economy affords its citizens some of the highest per-capita incomes on the planet. In addition to this, the Swiss enjoy an excellent health care and education system.
3. Finland
Finland generally scores highly on the global scale for all rankings related to quality of life. This is mostly due to even greater improvements in healthcare and education, as well as the areas of governance and personal freedom. Although per capita income has dropped slightly in Finland over recent years, the country remains incredibly prosperous. Finland also enjoys a very high degree of press freedom, and a very small gender gap.
2. New Zealand
Located in the Southern Hemisphere, and comprising of a North Island and a South Island, New Zealand's 4.8 million residents enjoy incredibly high quality levels of education, health care, economic opportunities, freedom, governance, and more. In recent years, New Zealand's prosperity has been growing steadily, along with its quality of life.
1. Norway
Having previously ranked first in recent years, Norway came in second in the most recent ranking. As one of the world's wealthiest and least-corrupt countries, Norwegians experience an incredibly high quality of life. Thanks to a strong infrastructure of social services, Norway ranks high on just about every metric used to determine quality of life within a country, including health, education, governance, and freedom. Norway also consistently ranks as one of the world's happiest countries.
What Makes a Country a Good Place to Live?
This research is based on the Legatum "Prosperity Index" of each nation and does not take into account some of the other factors that were previously mentioned like climate, lifestyle, and population.
To be specific about the classification, the distinctive categories taken into account by Legatum's ranking are economic growth, personal freedom, health, education, wealth, quality of life, and personal well-being. It is important to note that Legatum defines a country to include 148 nations as well as Hong Kong, which is a Special Administrative Region of China.
READ TOP TEN COUNTRIES YOU MUST VISIT AND WHY
This is only one ranking of the world's best countries. Every ranking always has a degree of subjectivity. A model utilized by the United Nations to conduct a similar study utilizes three major categories of human development, namely ready access to education, a decent standard of living, and long, healthy lives. This Human Development Index, or HDI, is "a measure of basic human developments within 188 countries, released by the UN in its annual Human Development Report."
READ LARGEST CITIES IN THE WORLD