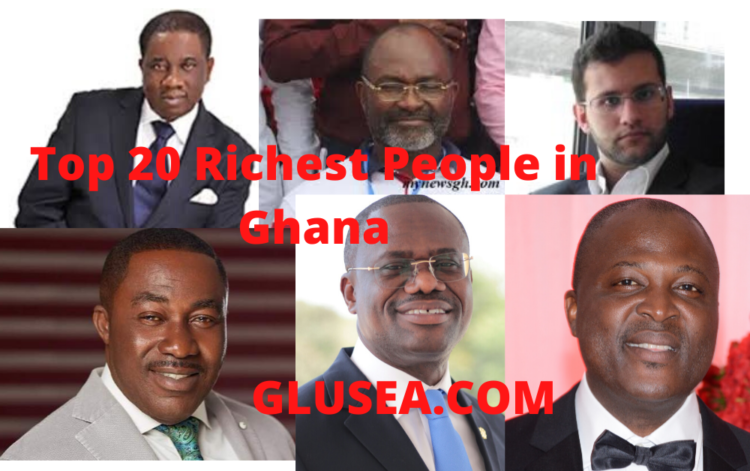 Lets take a look at the top 20 richest people in Ghana in 2020.
20. Serge Bakalian- $460 million
Serge Bakalian is a Ghanaian of Armenian descent and the Executive Director of Takoradi Flour Mills. He inherited the company from his father, Vasken Bakalian. Takoradi Flour Mills had an initial capacity of 200 metric tonnes per day and employed 60 people. Currently, Takoradi Flour Mills has three plants with a total installed capacity of 1,000 metric tonnes per day. He is number 20 of the richest people in Ghana
Read the richest women in Ghana 2020
19 Ghassan Yared- $480
Ghassan Yared owns Forewin Ghana Limited, a Distribution and Marketing Company which was launched in Ghana in March 1993. Rising from very modest beginnings, Hassan has been able to move his company quickly to carve a name for himself and a prominent place on the Ghanaian market map.
Read Also the top 10 richest men in Africa 2020
Forewin Ghana Group of Companies includes; Mabani Ltd, Mass Industries Ltd, Lewadis FZE, Diplo FZE, Cape Trading Ltd and HMD.
Forewin is the sole marketer and distributor of popular household brands like Peak Milk, St Louis Sugar Cubes, Titus Sardine, Wrigley, Listerene, Red Bull, and GEISHA Mackerel.
18. Kwabena Agyare Danquah- $500 Million
Kwabena Adjare Danquah, is a Ghanaian businessman who founded Metalex in 1984 to produce competitively priced high-quality roofing materials. Situated in a suburb of Accra, the company started as a retailer of aluminium roofing sheets but later became a manufacturer of aluminium, clay and plastic roofing materials. Metalex owns other factories which produces clay roofing products and plastic roofing products. 
17. Azar Family-$520 million
Elias Azar, a Lebanese immigrant in Ghana set up Azar Chemical Industries as a family business in 1968. The company initially operated under the name City Paints and traded in building materials and imported paints.
The company began manufacturing paints in Ghana in the 1980s, operating under the name Azar Chemical Industries which later became the Azar Group, comprising City Paints Supply Limited and Synrez Ghana Limited. City Paints deals in paints and related products, while Synrez deals in the production of packaging products.
The company is run by his two grandsons; Ghazi Azar and Rustom Azar. Ghazi Azar is the managing director, and Rustom Azar who passed on in July, 2015 was an executive director.
Azar Chemical Industries Ltd is the manufacturers of Azar Paint and SHIELD Acrylic Paint.
Read The top 25 richest People in the World
16. The Hitti Family-$540 million
Robert Hitti set up Qualiplast in 1973 as a small factory with the name Greenplastica Limited in 1973. A family business, the company started with one small depot and equipment that gave it an operating capacity of between 50 metric tonnes and 100 metric tonnes per month. With a total of 60 employees, its annual turnover fluctuated between US$200,000 and US$300,000 in the early years. The name of the company was changed to Qualiplast in 1992.
15. Adam Iddrissu and Family- $550 million
In the early 1950's, Alhaji Adamu, secured his first contract as a sawn timber supplier to GNTC, a successor of A. G. Leventies. From then on Alhaji went on to acquire other contracts to cart goods for A. G. Leventies, Cocoa for Ghana Cocoa Marketing Board and fertilizer for the Ministry of Agriculture. 
By 1996, on realizing the need to expand his transport business Alhaji set up A. A. Iddrisu Transport which later became Global Haulage Ltd.
As of 2014, Global Haulage operated a total number of 388 trucks for various haulage roles. These are made up of 271 Articulators, 111 Cargo trucks. 
14 RAMCHAND UDHARAM MOHINANI- $580 million
Mohinani acquired most of his wealth from the Mohinani Group which includes; Poly Products Ghana Limited, Ghana's first polyethylene factory. Poly Sacks (Ghana) Limited, which produces polypropylene packaging for the agro processing industry. Poly Tank (Ghana) Limited and Poly Kraft (Ghana), which both have an enormous portfolio of products, including water tanks, PET, PVC bottles and other multiple products meant for packaging a wide range of consumer goods, fish, alcoholic beverages, personal care products, pharmaceuticals, and processed foods etc.
Read Also Richest Musicians in Ghana
13. JOSEPH SIAW AGYEPONG-$600million
Mr Joseph Siaw Agyepong is the founder of the Jospong Group. It is one of the largest conglomerates in Ghana with over 32 subsidiaries. The Jospong Group currently operates in eleven industries in Ghana. He is number  13 of  richest people in Ghana
12. MILAD MILLET & FAMILY- $620 million
Milad, a Ghanaian of Lebanese descent founded Millet Textile Corporation Limited in 1958. The company was originally established to manufacture towels. In the early 1980s, the firm changed its name to Spintex Limited and it developed into an integrated textile firm that manufactured high-quality textiles for the Ghanaian and wider African market.
  Spintex, however, faced severe competition as a result of the influx of imported used clothing onto the Ghanaian market. This was as a result of the liberalization of the Ghanaian economy under the Structural Adjustment Reform Programme of the
International Monetary Fund and the World Bank, which resulted in the abolition of import restrictions. Locally produced textiles could not compete with low-priced used clothing. The name of the company was subsequently changed to Printex in 1997.
Read Richest Politicians in Ghana
11 THE AWUAH-DARKO FAMILY -$650 million
The late Nana Awuah-Darko Ampem was the first Ghanaian Captain of the Accra Polo Club and also an Nkosuohene of Ashanti Juaso. He first established Marine and General Insurance Brokers in 1969 after returning from his studies and working abroad. Nana Ampem was compelled to start Vanguard Assurance in 1975 after a law in 1972 made it obligatory for all government institutions in Ghana to deal directly with State Insurance Company and not through a broker.
Number 10 of The richest people in Ghana
10. Kwabena Duffour – $680
Kwabena Duffuor is the Chief Executive Officer of closely held House of Duffour Asset Holdings. He expanded into his real estate portfolio by snapping up skyscrapers in Accra which mostly houses his companies. He is number 10 of the richest people in Ghana.
9. KALMONI FAMILY – $700 million
Prior to the First World War, the grandfather of the current Managing Director of Japan Motors Ghana, Salem Kalmoni, arrived in Ghana from Lebanon to start some trading activities. His company, Kalmoni & Sons, soon branched into truck-boards, and in 1958 he imported the first Japanese car; a Datsun, a brand name which was later changed into the world-famous Nissan.
Kalmoni & Sons was renamed Japan Motors in 1965. Today it has five branches across Ghana and employs over 330 people.
8. PATRICIA POKU-DIABY -$720 million
Patricia Poku-Diaby was involved in her family's business (trading and transportation) before she set up the Plot Enterprise Group in Ivory Coast, which was a precursor to the Ghanaian company.
Plot Enterprise Ghana is wholly Ghanaian owned cocoa processing company. The group has market presence in Asia and West Africa and comprises; Plot Commodities (registered with the Dubai Metal and Commodities Centre in Dubai), Plot Enterprise in Ivory Coast and Plot Enterprise Ghana.
Plot Commodities deals in cotton and cocoa and is registered with the Cocoa Merchants Association of America. Plot Enterprise in Ivory Coast is engaged in the trading of cocoa, cashew nut and wood products.
7. THE IRANI FAMILY -$800
Two Lebanese brothers, Anthony Irani and Edmund Irani, who immigrated to Ghana founded Irani Brothers & Others Limited in 1967 to produce wheat flour for the bread and pastry industry. It accounts for about 60% of wheat flour sales in Ghana. They provided the required start-up capital and have operated and managed the firm as a family business ever since. Anthony and Edmund Irani, who both had technical expertise in the flour milling business, provided leadership for the company.
6. MOHAMMED AHMED ODAYMAT & FAMILY – $850
Alhaji Mohammed Ahmed Odaymat is a Ghanaian of Lebanese descent. He started as an employee of Toyota Ghana and later went on to buy BBC Industrial Company in 1978, BBC Industrial was then owned by Boutros BouChedid, also a Ghanaian of Lebanese origin. After Odaymat's take over of BBC Industrial Company, he developed the Leyland and Leylac brand of paint products. The company has currently expanded from a single shed to taking up about 80% of the 4-hectare site on which it is located today.
5. MICHAEL IBRAHIM MAHAMA – $860 million
Ibrahim's interest in private sector business began with his development of interest in heavy duty equipment whilst assisting his father on his mechanized rice farms in Tamale, Ghana. He developed a further interest in the U.K. where he resided for a period of five years and worked in the civil construction industry in Scotland. He also worked with M&M Properties in the U.K., a property development company.
4. NABIL EDMOND MOURKAZEL -$900 million
Nabil Moukarzel owns the most shares by value in The Finatrade Group which is one of the largest food manufacturing and food distribution companies in West Africa. Moukarzel's company is Ghana's largest distributor of food and importer of rice with its Rice Master and Sultana rice brands.
Finatrade, through its subsidiaries, distributes and markets raw commodities and frozen foods. It offers vegetable oil, sugar, rice, cocoa, meat, ice cream, dairy products, beverages, powdered milk, animal feed, tiles, granite, marble, false ceilings, sanitary and kitchen ware. Additionally, the company provides warehousing and logistics services. Finatrade is the largest commodity and distribution company in Ghana, with presence in seven West African countries. Moukarzel employs over 2,000 Ghanaians.
3. SIR SAM ESSON JONAH – $ 1.2 billion
Sir Sam Jonah reached the prime of his career when he led the $1.48 billion merger between Ashanti Goldfields and AngloGold in 2004. A lot of mining companies have benefited from Sam Jonah's expertise in the mining industry. Sam's equity fund, Jonah Capital owns 14 mineral resource assets across 10 countries in Africa.
2. ERNESTO TARICONE -$1.3 billion
Ernesto Taricone is an industrial investor and civil engineer, he is the Executive Chairman and CEO of Trasacco Group which employs over 4000 Ghanaians and expatriates. He is number 2 on the list of richest people in Ghana
Ernesto Taricone was born in Italy in 1948; he came to Ghana in 1968 with his father and two brothers when he was still in his teens. The majority of his business is focused on Ghana covering various key sections in the Ghanaian Economy; Agriculture, Mining, Forestry, Construction and Real Estate development. 
Charles Ampofo is the Chairman and Founder of Kampac Group which is headquartered in the business hub of Dubai in the United Arab Emirates. The Group engages in various activities and operates Kampac Oil as its primary business. Other companies under the Group includes Kampac Properties, Kampac Travels, Kampac Flora, Kampac Telecom and Kampac Resources. He is the richest man in Ghana
In 1999, Ampofo  founded Universal Transfer Service as a Financial Services and Funds Transfer company which went on to build an entire multi-banking network in Côte D'Ivoire which consisted of 24 banks. Under his leadership, the company has post growth of more than 30% over the last 10 years.
Information was obtained  from Goodmanamcblogspot, Wikipedia, and Yen.com.gh for writing this article.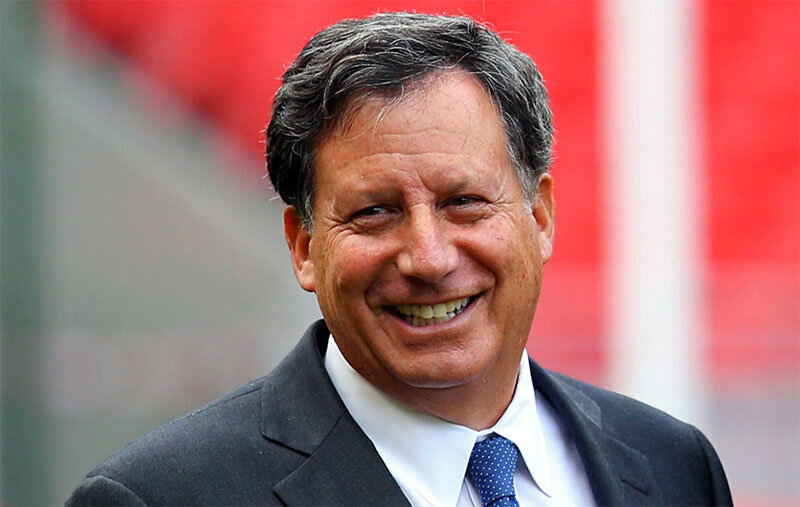 What is Tom Werner net worth?
| | |
| --- | --- |
| Net worth | $700 million |
| Full name | Thomas Charles Werner  |
| Date of Birth | April 12, 1950 |
| Nationality | American |
| Occupation | television producer and businessman |
Tom Werner net worth 2021: Thomas Charles Werner is an American television producer and businessman. Through his investment in Fenway Sports Group, he is currently chairman of both Liverpool Football Club and the Boston Red Sox. Tom Werner net worth is $700 million.
Early life
Tom Werner was born on April 12, 1950 in in New York City, United Sates. He was educated at St. Bernard's School in Manhattan, The Hotchkiss School in Lakeville, Connecticut, and graduated from Harvard University in 1971.
Television career
In 1973, Werner entered television by working for ABC-TV. In 1975, he became the Director of East Coast Prime Time Development. Werner was promoted to senior vice president of the prime-time development department in 1979. While at ABC, Werner was involved in the development of Mork & Mindy, Bosom Buddies, Soap, and Taxi.
Read John Henry net worth
Werner left the network in 1980 and co-founded The Carsey-Werner Company with Marcy Carsey the same year. In this capacity he served as executive producer of such television programs as The Cosby Show, A Different World, Roseanne, 3rd Rock from the Sun and That 70s Show, and Grounded for Life. In 1996, Werner was inducted into the Television Hall of Fame.
In 2000, Werner, Carsey, and longtime partner Caryn Mandabach joined Oprah Winfrey to start Oxygen, a 24-hour cable channel which catered to the lifestyle and entertainment interests of the "millennial woman". In 2007, NBC Universal purchased the network for $925 million, and in 2017 it was rebranded as a multiplatform site with a focus on true-crime programming for women.
Sports
Werner's entry into sports team ownership came when he and 14 other Southern California-based investors purchased the San Diego Padres from McDonald's heiress Joan Kroc for US $75 million on June 14, 1990.
 As holder of the largest financial stake in the ballclub, he served as the team's general managing partner. It was a difficult period economically in Major League Baseball, which was riven by the financial disparity between small- and large-market franchises and ultimately cancelled the 1994 World Series because of a work stoppage that carried into the following season.
Read Richest Football Cubs in the world
Werner was appointed to Major League Baseball's Executive Council and was chairman of MLB's television negotiating committee, where he was an early proponent of the wild-card format that was first implemented in 1995.
Werner's term as majority owner ended when John Moores acquired an 80% interest for $80 million on December 22, 1994. Werner retained a 10% share in the franchise until he sold it to Moores before the start of the 2007 season.
Liverpool F.C
In 2010, the ownership group of Henry, Lucchino, and Werner bought Premier League team Liverpool F.C. from lawyers acting on behalf of the Royal Bank of Scotland, the lenders to former owners George N. Gillett, Jr. and Tom Hicks.
 On November 25, 2010, Liverpool F.C. announced that Werner would be installed as chairman, replacing Martin Broughton, beginning December 1, 2010.
Tom Werner Net Worth
Tom Werner net worth is $700 million. He build his fortunes through investments in media and sports.
As a television producer, Werner formed a partnering with producer Marcy Carsey to create Carsey-Werner. The company produced several shows including The Cosby Show, Roseanne, 3rd Rock From The Sun and That '70s Show. Werner served as executive producer for the reboot of Roseanne and was the executive producer for The Conners.
Philanthropy
Werner is the founding Chairman of the Red Sox Foundation, the charitable arm of the Boston Red Sox. Since its creation in 2002, the Red Sox Foundation has donated to more than 1,780 organizations, helped 288 Boston public school students with college scholarships through the Red Sox Scholars program, and supported hundreds of youth baseball programs in New England.
He has been involved in donations to various causes including;
$113,250 to Democratic candidates and causes in 2020,
John Henry Net Worth 2021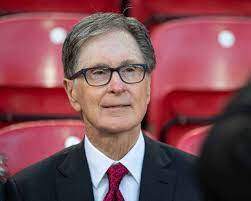 What is John Henry net worth?
| | |
| --- | --- |
| Net worth | $2.8 Billion |
| Full name | John William Henry II |
| Date of Birth | September 13, 1949  |
| Occupation | Businessman, investor |
| Nationality | American |
| Known for |  owner of Liverpool Football Club |
John Henry net worth 2021: John William Henry II is an American businessman and investor and the founder of John W. Henry & Company, an investment management firm. He is the principal owner of Liverpool Football Club, the Boston Red Sox, The Boston Globe, and co-owner of Roush Fenway Racing. John Henry net worth is $2.8 billion.
Early life
John William Henry II was born on September 13, 1949 in Quincy, Illinois. His parents were soybean farmers, and he split his time growing up between Illinois and Arkansas.
After his graduation from Victor Valley High School in Victorville, he attended Victor Valley College, then the University of California at Riverside, Irvine, and Los Angeles, where he majored in philosophy but did not graduate.
Career
Henry started trading corn and soybean futures to learn the basics of hedging the price risk of holding an inventory of these commodities, whether in storage or out in the field.
Read Richest Football Clubs in the world
In 1976, a commodities broker at Reynolds Securities asked him to advise other farmers, but he declined. After spending a summer in Norway with his first wife, Mai, Henry developed a mechanical trend following method for managing a futures trading account. 
 He tested his trend-reversal method—which was never out of the market but always held a position in every one of the markets in the account's "basket" of commodities—"using his own money" .
more on John Henry net worth
When that test proved successful, he founded John W. Henry & Company in 1981, opened a small office across the street from the airport in Irvine, California, and began marketing his management to the largest commodity brokerage firms in America.
That proved so successful by 1983 that he moved to considerably larger quarters at Fashion Island in Newport Beach. In 1989, Henry moved to Westport, Connecticut. Two years later, Henry established a second office in Boca Raton.
Businesses
The firm's management methods make mechanical, non-discretionary trading decisions in response to systematic determinations of reversals in each market's direction, with the explicit intention of precluding not only human emotion, but also any subjective evaluation of factors outside of price behavior , to trigger each decision to be long or short each market, or not. On November 9, 2012, John W. Henry & Co., the financial trading firm owned by the Red Sox owner
Sports ownership
After acquiring his fortune, his first foray into professional sports was in purchasing a Minor League Baseball team, the Tucson Toros of the Pacific Coast League, in 1989. He was also one of the founders of the Senior Professional Baseball Association, a winter league in Florida composed of retired major league players.
Read Top 20 Richest Football Club Owners in the world
Henry co-owned the winning team in the 1989–90 season, the West Palm Beach Tropics, managed by former Boston Red Sox "Impossible Dream" (1967) manager, Dick Williams. Henry sold his interest in 1990, and the league went out of business the following year.
In 1990, Henry negotiated to purchase the Orlando MagicNBA team, for a short time was the lead general for an expansion team which became the Colorado Rockies, and headed a group attempting to land an NHL expansion bid in Florida, which would eventually be given to Phil and Tony Esposito, who created the Tampa Bay Lightning. Subsequently, Henry negotiated to buy the Miami Heat and later the New Jersey Nets.
Fenway Sports Group
Henry and Werner established New England Sports Ventures in 2001. The company owns the Boston Red Sox, 80% of the New England Sports Network, Fenway Park, Fenway Sports Management, a sports marketing and management firm, various real estate properties surrounding Fenway Park, and as of 2010, Liverpool Football Club.
John Henry net worth
Liverpool Football Club
In October 2010 the Fenway Sports Group took over Liverpool F.C. The UEFA Financial Fair Play Regulations may have been a factor in the decision. The previous owners, Tom Hicks and George N. Gillett, Jr., had become extremely unpopular among Liverpool fans for their failure to deliver on the promise of a new stadium or on the promise that no debt would be placed onto the club, as well as disrespectful treatment of its manager and front office and for their allegedly misleading statements about planned and past investment in players.
Having lost around £154 million on the pressured sale of their debt-ridden club, Hicks and Gillett announced that they would sue co-owners and creditors for at least $1.6 billion for the "extraordinary swindle" they suffered. In January 2013, Hicks and Gillett had lost a Court of Appeal case and agreed to drop the suit.
John Henry Net Worth
John Henry net worth is $2.8 billion. He first became a billionaire in 2006. He is one of the richest football owners in the world. Joh n Henry is also one of the most successful businessmen in the world.
Awards and honors
Four-time World Series champion (as principal owner of the Boston Red Sox)
2012 EFL Cup champion (as principal owner of Liverpool F.C.)
2019 UEFA Champions League winner (as principal owner of Liverpool F.C.)
2019 UEFA Super Cup winner (as principal owner of Liverpool F.C.)
2019 FIFA Club World Cup winner (as principal owner of Liverpool F.C.)
2019-20 Premier League winner (as principal owner of Liverpool F.C.)
NASCAR
Henry's Fenway Sports Group bought a 50% stake in Jack Roush's Roush Fenway Racing stock car racing team in 2007.
In February 2009 the team won their first Daytona 500 with Matt Kenseth. Henry is currently listed as the owner of the #17 Ford driven by NASCAR Cup Series driver Chris Buescher.
n September 2004 Henry and David Kaemmer founded iRacing.com Motorsport Simulations for developing a racing simulation service aimed at both real-world racers and racing simulator enthusiasts. The service was launched in August 2008.
Summary of John Henry Net Worth
John Henry owns the following companies
Boston Red Sox
Fenway Sports Group
NASCAR
iRacing.com Motorsport Simulations
Youngest Richest Man in Malawi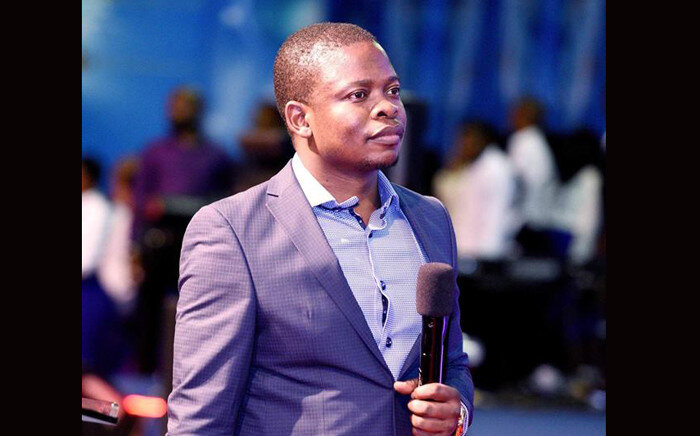 Who is the Youngest Richest Man in Malawi?
Youngest Richest Man in Malawi: Landlocked Malawi ranks among the world's least developed countries. The country's economic performance has historically been constrained by policy inconsistency, macroeconomic instability, poor infrastructure, rampant corruption, high population growth, and poor health and education outcomes that limit labor productivity.
The economy is predominately agricultural with about 80% of the population living in rural areas. Agriculture accounts for about one-third of GDP and 80% of export revenues. 
Despite the uneven opportunities many young people in the country are faced with, this particular people have risen through the ranks to achieve remarkable feet's for themselves. Read about the Youngest Richest Man in Malawi and the top list as well.
Youngest Richest Man in Malawi
Shepherd Bushiri
Shepherd Bushiri  also known as Major 1 or Prophet Shepherd Bushiri, is a Malawian Christian preacher, motivational speaker, author, and businessman. He was born 20 February 1983. Prophet Shepherd Bushiri is undoubtedly the richest young man in Malawi.
He founded and leads a Christian non-denominational charismatic evangelical church known as the Enlightened Christian Gathering based in South Africa.
 The church has headquarters in Pretoria, South Africa, with branches in other African countries and around the world. Tens of thousands of people are attracted to the church every day.
 He describes the church as a Prophetic Ministry based on the principle that "God cares and loves people and wants to speak directly to them".
Bushiri also runs a global investment company, Shepherd Bushiri Investments, based in Sandton, near Johannesburg, with interests in mining, real estate, an airline and other entrepreneurial enterprises.
 According to Bushiri, he ventured into business to support his family as he does not believe the church must support his family.
 In October 2020, Shephard and his wife Mary were arrested in South Africa on corruption charges. After skipping bail by fleeing the country, Bushiri was arrested in Malawi on November 18, 2020, but was soon afterwards released.
Early life
Bushiri grew up in Mzuzu, which is in the northern part of Malawi. His mother gave him the name Shepherd due to the complexities around his birth, acknowledging the Lord as her Shepherd. He travels around the world holding crusades and meetings focused on teaching, prophesy and healing.
In August 2018, he was invited as a guest of honour at South Africa's National Day of Inter-faith prayer held at the Emirates Airline Stadium in Johannesburg, during which he offered prayers of reconciliation and unity. The event was attended by South African leading clergy and South Africa's Vice President David Mabuza.
Career
Bushiri is now known as one of the wealthiest pastors in the world and one of the most affluent people in Africa.
He is mentored by multimillionaire businessman and leader of Good News Church in the UK, Prophet Uebert Angel.
 Bushiri is said to be the most celebrated and popular "spiritual son" of Prophet Angel. Angel has other spiritual sons including, but not limited to, Africa-based Romeo Marom, Bulgaria-based miracle worker Maksim Asenov, leader of Imperial City Church, Isaiah Brian Sovi and South Africa-based Apostle Miz Tancred.
Content on this website is protected by DMCA. reproducing any content on this site without explicit permission is strictly prohibited.