Alan Shearer Net worth 2022, Career, Goals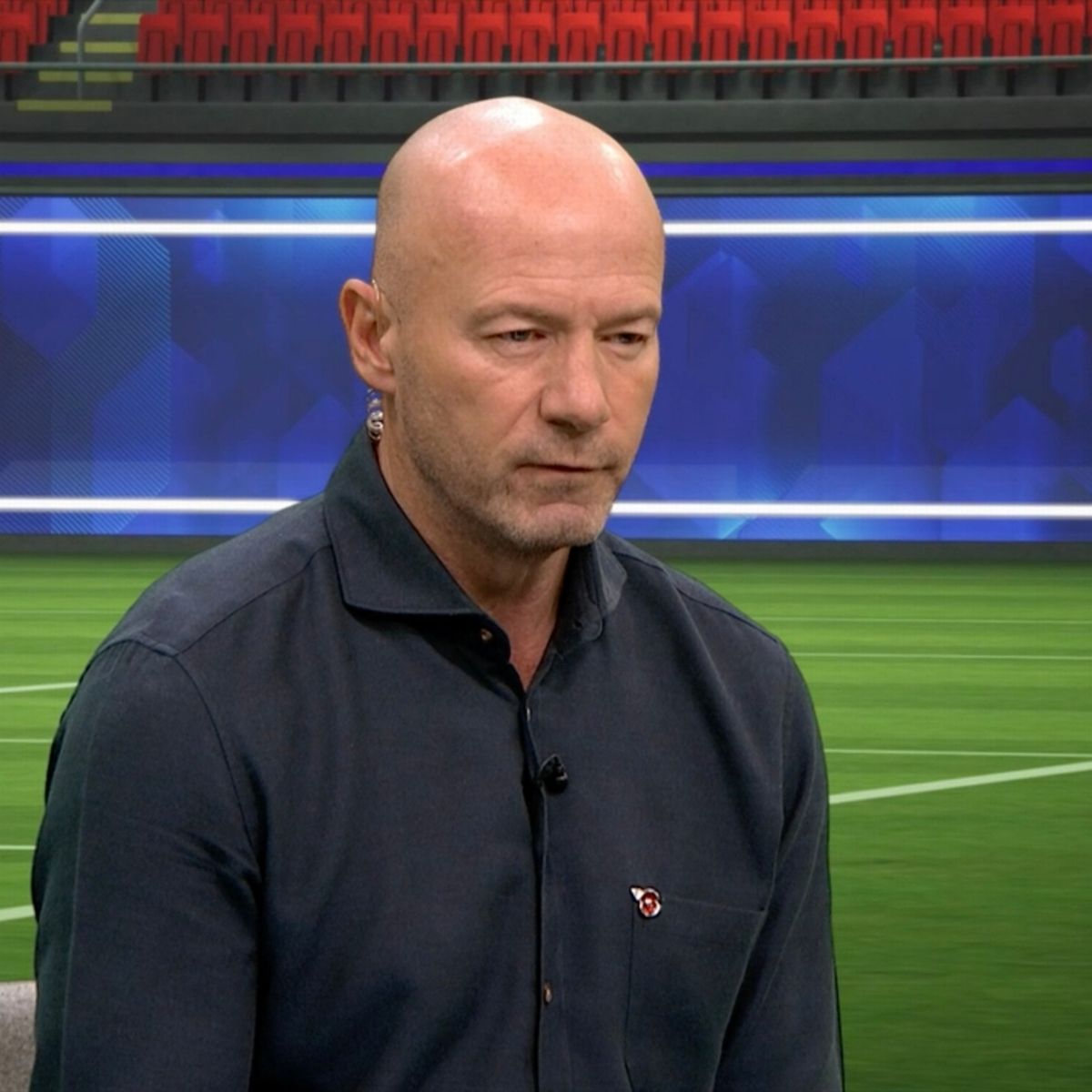 How much is Alan Shearer Net worth?
Net worth: $51 million
Full Name: Alan Shearer
Born: August 13, 1970
Country of Origin: England
Source of Wealth: Football
Alan Shearer Net worth 2022. Alan Shearer is undoubtedly one of the best strikers the English Premier League has ever produced. A former New Castle, Blackburn Rovers and England national team player, Alan Shearer still remains the League's top scorer with 260 goals.
Alan Shearer who hails from New Castle, was also a former manager of Newcastle, but currently a football pundit.
Alan Shearer was exceptional to the point that the various clubs he played for, had to pay heavily for his services.
Shearer is affiliated with various charities and already took some time off as a footballer for charity. He was associated with the organization NSPCC, which works to protect children from all forms of abuse. He also became a fundraiser for this organization through various soccer games.
Alan also established his own charity, The Alan Shearer Foundation. In his playing days he was considered one of the richest footballers in the world and still has this reputation even after his retirement. He continues to be associated with the sport by serving as a pundit during post-match discussions on national television.
I am sure you are wondering how Alan Shearer became so popular and successful during his playing days. Please continue reading as I take you on a journey through the career, biography, and achievements of Alan Shearer.
Alan Shearer Biography
Alan Shearer was born to Alan and Annie Shearer on August 13, 1970 in Gosforth, England. While growing up, Shearer showed great signs of becoming a great footballer in the future, and his father Alan Sr. Was not ignorant of that fact, and so he decided to support his son by encouraging him to take soccer very serious.
He attended Gosforth Central Middle School, and later from Gosforth High School where he completed his basic education. During his school days, Alan Shearer was actively involved in sports, especially in football where he became his school's football team captain.
It did not take long for the prolific forward's exceptional football skills to caught the attention of Jack Hixon, a Southampton scout to recruited young Alan Shearer into the youth ranks of Southampton to continue his development.
Alan Shearer Career
Alan Shearer first started playing for the youth team of Southampton, in 1986 where he progressed to the first team in 1988.
He began his professional career with Southampton in 1988 before he was transferred to Blackburn Rovers in 1992, where he established himself as one of the most successful goal scorers in Europe.
With Blackburn Rovers, he won the Premier League and two consecutive Premier League Golden Boots in 1994-95 season. In the summer of 1996 he moved to his hometown club Newcastle United for the then world record of 15 million pounds. He led Newcastle to the 1998 FA Cup final and the 1999 FA Cup final and eventually became the club's top scorer. At the fall of the 2005-06 season, the prolific forward retired from active football.
At the international level, Alan Shearer featured in 63 games for the England national team, scoring a total of 30 goals for the 'Black Lions'. During the 1996 UEFA Euro, Alan helped the England national team to reached the semi-finals as he was awarded the UEFA Euro Golden Boot marking one of his greatest success in international football.
For his five performances during the tournament, Alan Shearer was also named in the UEFA Euro Team of the Tournament. He also represented the England national team during the 1998 FIFA World Cup and the 2000 UEFA Euro before retiring from international duty. With all his achievements during his playing days, it is no surprise that Alan Shearer Net worth is a mouth watering one.
Alan Shearer is also married to Lainya Shearer, and their marriage is blessed with two children, Will and Hollie Shearer.
Managerial Career
Surprisingly on April 1, 2009, it was announced that Shearer would coach his former club Newcastle United for the remaining eight games of the season, replacing head coach Chris Hughton, who temporarily stood in for permanent manager Joe Kinnear who was recovering from heart surgery after falling ill on February 7th. Shearer said, "It's a club that I love and I don't want it to go under. I'll do everything I can to prevent it."
At the press conference ON April 2,2009, Alan Shearer was officially unveiled as the interim coach of New Castle for the remainder of the season.
Alan Shearer only managed five points from a possible 24 from the eight games he took charge of, which eventually resulted in the relegation of the club. He could not get the job on permanent basis which saw him step down as the club's interim manager.
Personal Honors
Alan Shearer was appointed Officer of the Order of the British Empire (OBE) in the 2001 Queen's Birthday Honours, and Commander of the Order of the British Empire (CBE) in the 2016 Birthday Honours for charitable services to the community in North East England.
Alan Shearer Net worth
Alan Shearer Net worth 2022 is estimated at $51 million. He is one of the most successful footballers in the history of Premier League.
Awards and Achievements
During the course of his glittering career, Alan Shearer set and broke many records, some of which he still holds till today, the list below shows all the records, awards and trophies he won as a player and with his various clubs.
Alan Shearer was commissioned as Deputy Lieutenant of Northumberland, having been nominated by the Duchess of Northumberland in her capacity as Lord Lieutenant of Northumberland, and approved for the position by the Queen, On 1 October 2009.
Blackburn Rovers
Premier League: 1994–95
Newcastle United
FA Cup runner-up: 1997–98,1998–99
England U21
Toulon Tournament: 1991
England
UEFA European Championship bronze medal: 1996
Individual
UEFA European Championship Golden Boot: 1996
UEFA European Championship Team of the Tournament: 1996
ESM Team of the Year: 1994–95
FIFA World Player of the Year – Bronze award: 1996
Ballon d'Or – Third place: 1996
PFA Team of the Year: 1991–92 First Division, 1992–93 Premier League, 1993–94 Premier League, 1994–95 Premier League, 1995–96 Premier League, 1996–97 Premier League, 2002–03 Premier League
PFA Players' Player of the Year: 1994–95, 1996–97
FWA Footballer of the Year: 1993–94
Premier League Player of the Month: November 1994, September 1998, December 2002, October 2003
Premier League Player of the Year: 1994–95
Premier League Golden Boot: 1994–95, 1995–96, 1996–97
FWA Tribute Award: 2001
English Football Hall of Fame: 2004
FIFA 100
Premier League 10 Seasons Awards (1992–93 to 2001–02)
Domestic and Overall Player of the Decade
Domestic and Overall Team of the Decade
Outstanding Contribution to the FA Premier League
Top Goalscorer
Premier League 20 Seasons Awards (1992–93 to 2011–12)
Public choice Fantasy Teams of the 20 Seasons
Panel choice Fantasy Teams of the 20 Seasons
Top Goalscorer
PFA Team of the Century (1907–2007): 2007
Premier League Hall of Fame: 2021
Records
Most goals in Premier League history: 260 goals
Most Premier League goals in a 42-game season: 34
Most Premier League penalties scored: 56
Most Premier League goals scored from inside the box: 227
Most Premier League goals in a single match: 5
Fewest matches to score 100 Premier League goals: 124 matches
Top goalscorer in Newcastle United history: 206
Most European goals scored for Newcastle United: 30
Thanks for reading about Alan Shearer Net worth. Leave your thoughts in the comments below
Source: Glusea
Muhammadu Buhari Net Worth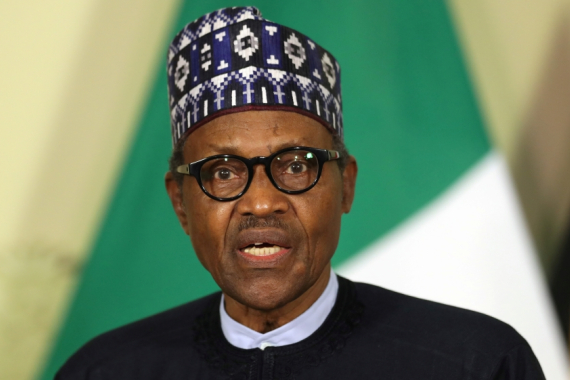 Muhammadu Buhari Net Worth2022: Muhammadu Buhari is a Nigerian politician who has been president of Nigeria since 2015. Buhari is a retired Major General of the Nigerian Army and served as military head of state from 1983 to 1985, after taking power in a military coup d'état.
Keep reading as we bring to you Muhammadu Buhari net worth and all other information you need to know.
Muhammadu Buhari Net Worth Profile
| | |
| --- | --- |
| Net worth | $80 million |
| Full Name | Muhammadu Buhari |
| Date of birth | 17 December 1942 |
| Nationality | Nigerian |
| Occupation | Nigerian Politician and current President |
Biography
Buhari was born to a Fulani family on 17 December 1942, in Daura, Katsina State, to his father Mallam Hardo Adamu, a Fulani chieftain, and his mother Zulaihat. He is the twenty-third child of his father. Buhari was raised by his mother, after his father died when he was about four years old. He attended primary school in Daura and Mai'adua, in 1953, Katsina Middle School, and attended Katsina Provincial Secondary School from 1956 to 1961
Military Career
Buhari enrolled at age 19 in the Nigerian Military Training College (NMTC) in 1962.
From 1962 to 1963, Buhari underwent officer cadet training at Mons Officer Cadet School in Aldershot in England.
Read Top 10 Richest Presidents in Africa
In January 1963, at age 20, Buhari has commissioned a second lieutenant and appointed Platoon Commander of the Second Infantry Battalion in Abeokuta, Nigeria.
From November 1963 to January 1964, Buhari attended the Platoon Commanders' Course at the Nigerian Military Training College, Kaduna. In 1964, he facilitated his military training by attending the Mechanical Transport Officer's Course at the Army Mechanical Transport School in Borden, United Kingdom.
From 1965 to 1967, Buhari served as commander of the Second Infantry Battalion and appointed brigade major, Second Sector, First Infantry Division, April 1967 to July 1967. Following the bloody 1966 Nigerian coup d'état, which resulted in the death of Premier Ahmadu Bello. Lieutenant Buhari alongside several young officers from Northern Nigeria, took part in the July counter-coup which ousted General Aguiyi Ironsi replacing him with General Yakubu Gowon.
Buhari has held several political positions including;
He was appointed Governor of the North-Eastern State from 1 August 1975 to 3 February 1976, to oversee social, economic, and political improvements in the state.
Colonel Buhari was appointed as the Federal Commissioner for Petroleum and Natural Resources (now a minister) In 1977, when the Nigerian National Petroleum Corporation was created
Presidential Ambition
In 2003, Buhari ran for office in the presidential election as the candidate of the All Nigeria People's Party (ANPP). He was defeated by the People's Democratic Party incumbent, President Olusẹgun Ọbasanjọ, by more than 11 million votes.
He run again in 2006 but lost to Yar'Adua's.
Read Top 10 Richest Men in Nigeria
Buhari was the CPC Presidential candidate in the 2011 election, running against incumbent President Goodluck Jonathan of the People's Democratic Party (PDP), Mallam Nuhu Ribadu of Action Congress of Nigeria (ACN), and Ibrahim Shekarau of ANPP. He lost that election to Goodluck Jonathan
Buhari contested again in 2015 which he won against Goodluck Jonathan as his main contender. He was re-elected for his second term in 2019
Muhammadu Buhari Net Worth
Muhammadu Buhari net worth 2022 is estimated at $80 million according to Austinemedia. He is reportedly paid $6,000 a month as salary.
In 2015 Buhari declared his assets as including; US$150,000 cash; in addition to five homes and two mud houses as well as farms, an orchard and a ranch of 270 head of cattle, 25 sheep, five horses and a variety of birds, shares in three firms, two undeveloped plots of land, and two cars bought from his savings.
Source: Glusea.com
Content on this website is protected by DMCA.  Dont waste your time copying because you would eventually remove it.