Top 10 Richest People in Liberia 2023: Liberia is a country in west Africa. A nation rich in natural resources, with majority of the people engaged in agriculture. In this article, we will be bringing to you the top 10 wealthiest men in Liberia and a brief profile about them.
While majority of the people are politicians, some are also active businessmen
Top 10 Richest People in Liberia
Benoni Urey – $33 million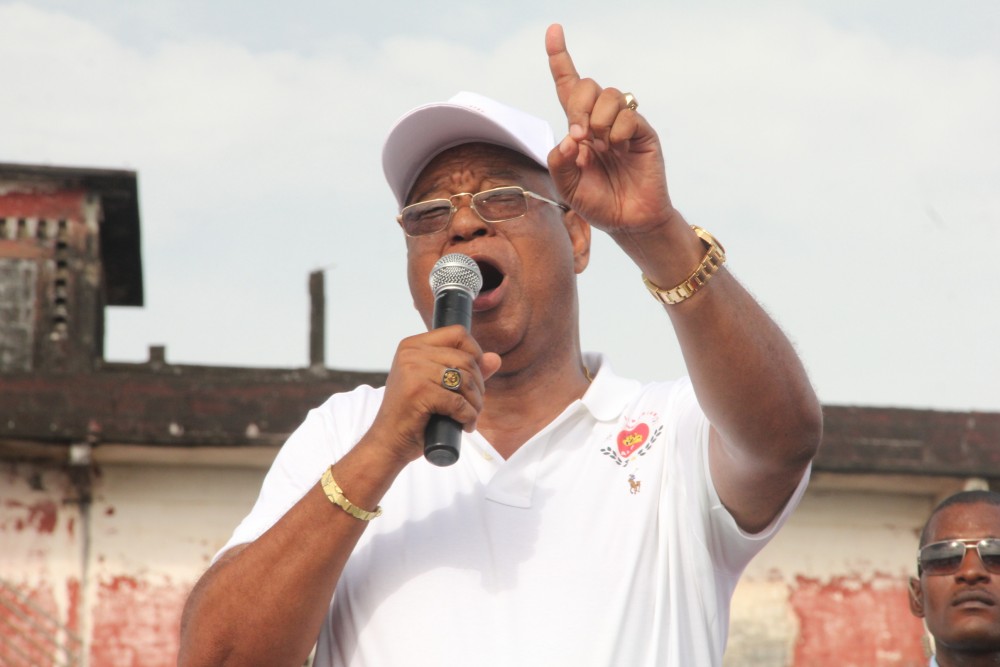 The richest man in Liberia is Benoni Urey. He has been occupying the position since 2014.
Urey is an Americo-Liberian businessman and politician, who was formerly the Liberian Commissioner of Maritime Affairs.
He owns businesses including; Lonestar Cell, Wulki Farms I & II, Love Media Incorporated, U-Housing Incorporated
richest people in Liberia
George Weah -$30 million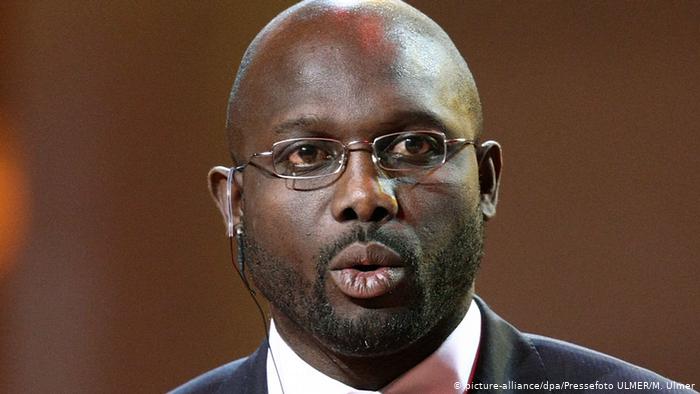 George Weah is the current president of Liberia. He has also served as a Senator from Montserrado County.
Before becoming a politician, Weah was a prolific striker. He is the first former professional footballer to become head of state. nGeorge is also the first African footballer to win the Ballon d'Or in 1995.
Read Top 50 Richest men in Zimbabwe
After beginning his career in his home country of Liberia, Weah spent 14 years playing for clubs in France, Italy, and England.
Ellen Johnson Sirleaf -$27 million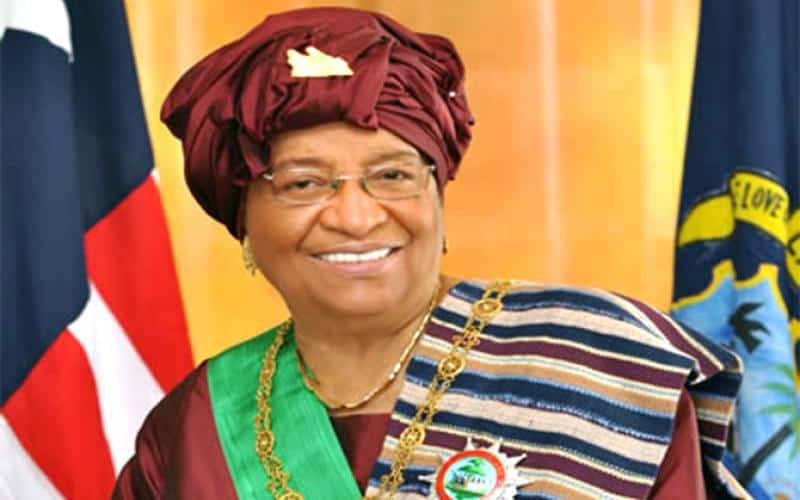 Before she became the Liberian President in 2006, Sirleaf worked for the World Bank, she also served as Vice President of the African Regional Office of Citibank.
Ellen resigned from Citibank in 1985 following her involvement at the 1985 general election in Liberia. She went to work for Equator Bank, a subsidiary of HSBC.
Sirleaf was appointed as the Director of the United Nations Development Programme's Regional Bureau for Africa at the rank of Assistant Administrator and Assistant Secretary General (ASG). She resigned from this role in 1997 in order to run for the presidency of Liberia.
During her time at the UN, she was one of the seven internationally eminent persons designated in 1999 by the Organization of African Unity to investigate the Rwandan genocide, one of the five Commission Chairs for the Inter-Congolese Dialogue, and one of the two international experts selected by UNIFEM to investigate and report on the effect of conflict on women and women's roles in peace building.
Read Top 10 Richest Men in Africa
She was the initial Chairperson of the Open Society Initiative for West Africa (OSIWA) and a visiting Professor of Governance at the Ghana Institute of Management and Public Administration (GIMPA).
richest people in Liberia
Joseph Boakai -$21.3 million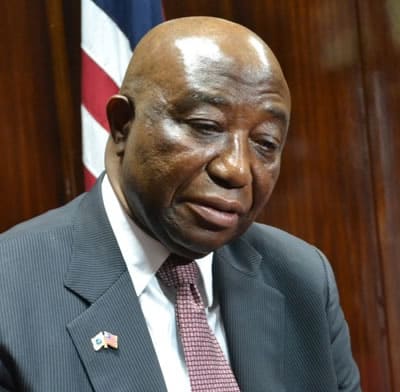 Joseph Nyumah Boakai is a Liberian politician who served as Vice President of Liberia from 2006 to 2018, serving under President Ellen Johnson Sirleaf.
He contested to become the president but was defeated by George Weah.
Joseph is also a businessman . He is the owner of LUSU Resource Corporation and co-owner of AGROMACHINES Liberia.
Boakai has served on many boards including as Chairman of Liberia Finance and Trust Corporation, Chairman of the board of Star Radio, member of the board of LOIC, member of the board of the Liberia Baptist Theological Seminary, founding member of Bethesda Christian Mission, founding organizer-African Methodist Episcopal University, founding organizer of the C.W.A. Methodist University
Jewel Taylor – $11.2 million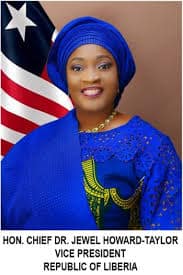 Jewel Cianeh Taylor is the current vice president of Liberia. She is one of the richest people in Liberia.
She is the wife of Charles Taylor and was the first lady during his term as president of Liberia.
While her husband was president, Taylor held a number of official posts in the Liberian government, including Deputy Governor of the National Bank of Liberia, President of the Agriculture Cooperative and Development Bank (ACDB) and Mortgage Financing Underwriter of the First Union National Bank. In addition, she focused on educational, health and social projects.
Amos Sawyer -$9 million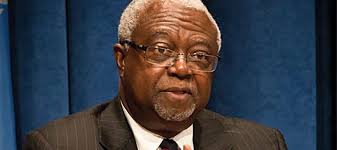 Amos Claudius Sawyer is a Liberian politician and academic who served as the President of the Interim Government of National Unity in Liberia
Sawyer is Chairman of the Governance Reform Commission in Liberia, which has recently become the Governance Commission.
His book, Beyond Plunder: Toward Democratic Governance in Liberia (2005), explored the development of multi-party democracy in the country. He supported Ellen Johnson Sirleaf in the October 2005 and 2011 elections.
Amos is among the wealthiest people in Liberia
Winston Tubman -$3 million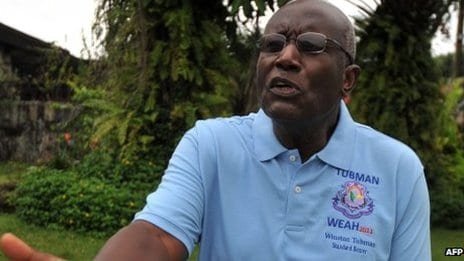 Winston A. Tubman is a Liberian diplomat and politician of Americo-Liberian descent. He is a former justice minister and diplomat for the nation, as well as having been the standard bearer of the Congress for Democratic Change
Tubman was the National Democratic Party of Liberia's (NDPL) presidential candidate in the 11 October 2005 election. He was defeated in the first round, placing fourth with 9.2% of the vote.
richest people in Liberia
Varney Sherman -$3 million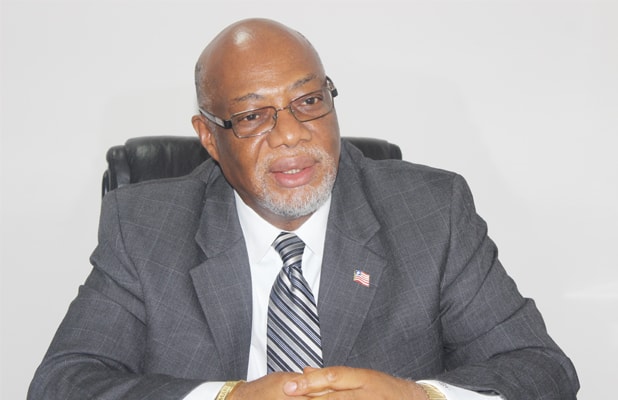 Harry Varney Gboto-Nambi Sherman  is a Liberian politician and the former chairman of the Unity Party.
A prominent Monrovia lawyer and a partner in the law firm of Sherman and Sherman, he garnered front-page newspaper coverage for a speech to the Liberian Business Association denouncing the government for what he saw as non-enforcement of a hiring policy meant to favor Liberian citizens and businesses.
What do you think about the richest people in Liberia? Leave your reply in the comments below