Top 10 Richest People in Liberia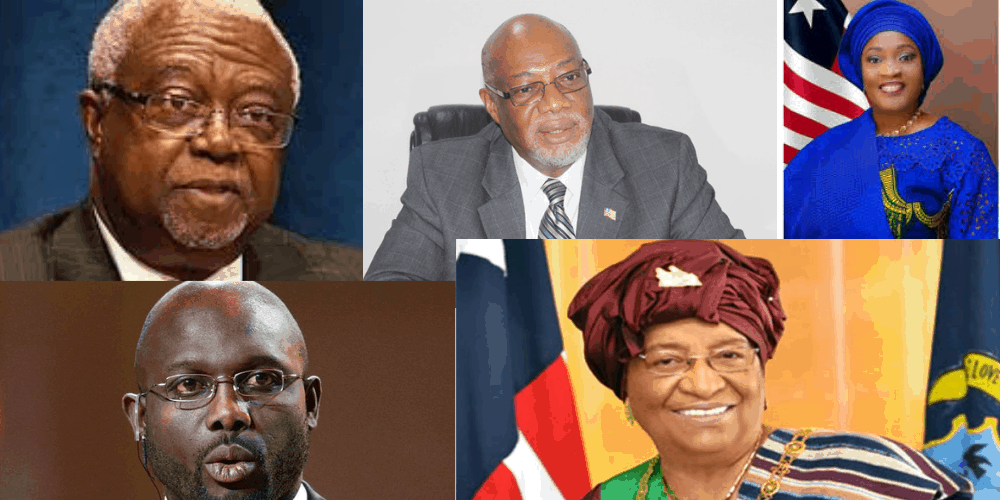 Top 10 Richest People in Liberia 2022: Liberia is a country in west Africa. A nation rich in natural resources, with majority of the people engaged in agriculture. In this article, we will be bringing to you the top 10 wealthiest men in Liberia and a brief profile about them.
While majority of the people are politicians, some are also active businessmen
Top 10 Richest People in Liberia
Benoni Urey – $33 million
The richest man in Liberia is Benoni Urey. He has been occupying the position since 2014.
Urey is an Americo-Liberian businessman and politician, who was formerly the Liberian Commissioner of Maritime Affairs.
He owns businesses including; Lonestar Cell, Wulki Farms I & II, Love Media Incorporated, U-Housing Incorporated
richest people in Liberia
George Weah -$30 million
George Weah is the current president of Liberia. He has also served as a Senator from Montserrado County.
Before becoming a politician, Weah was a prolific striker. He is the first former professional footballer to become head of state. nGeorge is also the first African footballer to win the Ballon d'Or in 1995.
Read Top 50 Richest men in Zimbabwe
After beginning his career in his home country of Liberia, Weah spent 14 years playing for clubs in France, Italy, and England.
Ellen Johnson Sirleaf -$27 million
Before she became the Liberian President in 2006, Sirleaf worked for the World Bank, she also served as Vice President of the African Regional Office of Citibank.
Ellen resigned from Citibank in 1985 following her involvement at the 1985 general election in Liberia. She went to work for Equator Bank, a subsidiary of HSBC.
Sirleaf was appointed as the Director of the United Nations Development Programme's Regional Bureau for Africa at the rank of Assistant Administrator and Assistant Secretary General (ASG). She resigned from this role in 1997 in order to run for the presidency of Liberia.
During her time at the UN, she was one of the seven internationally eminent persons designated in 1999 by the Organization of African Unity to investigate the Rwandan genocide, one of the five Commission Chairs for the Inter-Congolese Dialogue, and one of the two international experts selected by UNIFEM to investigate and report on the effect of conflict on women and women's roles in peace building.
Read Top 10 Richest Men in Africa
She was the initial Chairperson of the Open Society Initiative for West Africa (OSIWA) and a visiting Professor of Governance at the Ghana Institute of Management and Public Administration (GIMPA).
richest people in Liberia
Joseph Boakai -$21.3 million
Joseph Nyumah Boakai is a Liberian politician who served as Vice President of Liberia from 2006 to 2018, serving under President Ellen Johnson Sirleaf.
He contested to become the president but was defeated by George Weah.
Joseph is also a businessman . He is the owner of LUSU Resource Corporation and co-owner of AGROMACHINES Liberia.
Boakai has served on many boards including as Chairman of Liberia Finance and Trust Corporation, Chairman of the board of Star Radio, member of the board of LOIC, member of the board of the Liberia Baptist Theological Seminary, founding member of Bethesda Christian Mission, founding organizer-African Methodist Episcopal University, founding organizer of the C.W.A. Methodist University
Jewel Taylor – $11.2 million
Jewel Cianeh Taylor is the current vice president of Liberia. She is one of the richest people in Liberia.
She is the wife of Charles Taylor and was the first lady during his term as president of Liberia.
While her husband was president, Taylor held a number of official posts in the Liberian government, including Deputy Governor of the National Bank of Liberia, President of the Agriculture Cooperative and Development Bank (ACDB) and Mortgage Financing Underwriter of the First Union National Bank. In addition, she focused on educational, health and social projects.
Amos Sawyer -$9 million
Amos Claudius Sawyer is a Liberian politician and academic who served as the President of the Interim Government of National Unity in Liberia
Sawyer is Chairman of the Governance Reform Commission in Liberia, which has recently become the Governance Commission.
His book, Beyond Plunder: Toward Democratic Governance in Liberia (2005), explored the development of multi-party democracy in the country. He supported Ellen Johnson Sirleaf in the October 2005 and 2011 elections.
Amos is among the wealthiest people in Liberia
Winston Tubman -$3 million
Winston A. Tubman is a Liberian diplomat and politician of Americo-Liberian descent. He is a former justice minister and diplomat for the nation, as well as having been the standard bearer of the Congress for Democratic Change
Tubman was the National Democratic Party of Liberia's (NDPL) presidential candidate in the 11 October 2005 election. He was defeated in the first round, placing fourth with 9.2% of the vote.
richest people in Liberia
Varney Sherman -$3 million
Harry Varney Gboto-Nambi Sherman is a Liberian politician and the former chairman of the Unity Party.
A prominent Monrovia lawyer and a partner in the law firm of Sherman and Sherman, he garnered front-page newspaper coverage for a speech to the Liberian Business Association denouncing the government for what he saw as non-enforcement of a hiring policy meant to favor Liberian citizens and businesses.
Michael Bloomberg Net Worth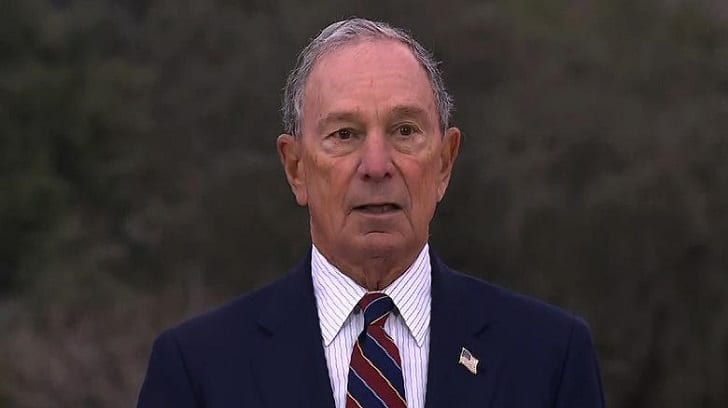 Michael Bloomberg net worth 2022: Michael Rubens Bloomberg is an American politician, businessman, philanthropist, and author. He is the majority owner and co-founder of Bloomberg L.P.. Michael Bloomberg net worth 2022 is $60 billion.
Michael Bloomberg Profile
Bloomberg was born at St. Elizabeth's Hospital, in Brighton, a neighborhood of Boston, Massachusetts, on February 14, 1942, to William Henry Bloomberg, a bookkeeper for a dairy company, and Charlotte (née Rubens) Bloomberg.
Read Jeff Bezos net worth
Bloomberg graduated from Medford High School in 1960 and proceeded to John Hopkins University where he studied electrical engineering. Bloomberg also hold a Master Degree in Business Administration from the Harvard Business School.
Business career
In 1973, Bloomberg became a general partner at Salomon Brothers, a large Wall Street investment bank, where he headed equity trading and, later, systems development.
In 1981, Salomon Brothers was bought by Phibro Corporation, and Bloomberg was laid off from the investment bank with a $10 million cash buyout of his partnership stake in the firm.
The company sold customized computer terminals that delivered real-time market data, financial calculations and other analytics to Wall Street firms
In 1986, the company renamed itself Bloomberg L.P. Over the years, ancillary products including Bloomberg News, Bloomberg Radio, Bloomberg Message, and Bloomberg Tradebook were launched. Bloomberg, L.P. had revenues of approximately $10 billion in 2018. As of 2019, the company has more than 325,000 terminal subscribers worldwide and employs 20,000 people in dozens of locations
Michael Bloomberg Net worth 2022
In March 2009, Forbes reported Bloomberg's wealth at $16 billion, a gain of $4.5 billion over the previous year, the world's biggest increase in wealth from 2008 to 2009.
Michael Bloomberg net worth
Bloomberg moved from 142nd to 17th in the Forbes list of the world's billionaires in only two years. In the 2019 Forbes list of the world's billionaires, he was the ninth-richest person; his net worth was estimated at $55.5 billion. In 2020, Bloomberg net worth is estimated at $57.5 billion. In 2021 Michael Bloomberg net worth rose to $60 billion
Read Bill Gates Net Worth
Political career
Bloomberg assumed office as the 108th mayor of New York City on January 1, 2002. He won re-election in 2005 and again in 2009
On March 5, 2019, Bloomberg had announced that he would not run for president in 2020. Instead, he encouraged the Democratic Party to "nominate a Democrat who will be in the strongest position to defeat Donald Trump". However, due to his dissatisfaction with the Democratic field, Bloomberg reconsidered. He officially launched his campaign for the 2020 Democratic nomination on November 24, 2019.
Bloomberg self-funded his campaign from his personal fortune, and did not accept campaign contributions.
Michael Bloomberg net worth 2021 is $60 billion making him one of the richest people in the world
His support in nationwide opinion polls hovered around 15 percent but stagnated or dropped before Super Tuesday. Bloomberg suspended his campaign on March 4, 2020, after a disappointing Super Tuesday in which he won only American Samoa. He subsequently endorsed former Vice President Joe Biden.
20 Motivational Quotes of Michael Bloomberg on Life, Success and Business
Michael Rubens Bloomberg is a billionaire business baron, philanthropist, and politician who serves as the founder and CEO of Bloomberg L.P. Politically, he has served as the 108th Mayor of New York City from 2002 to 2013. Bloomberg has also campaigned as a presidential candidate of United States Of America. Michael Bloomberg net worth 2021 is $60 billion making him one of the richest people in the world
Michael Bloomberg (born February 14, 1942) had his Alma mater at Johns Hopkins University and Harvard Business School where he obtained his BS (Bachelor of Science) and MBA respectively. He has reportedly supported climate change, gun control etc with the whooping sum of $5 billion. According to Forbes, Michael Bloomberg net worth 2021 is $60 billion and currently ranks number 20 on Forbes list of richest men in the world.
Bloomberg has been very ambitious and focused and being one of the most successful persons in the world, there is so much that can be learned from him and our collection of Michael Bloomberg's Motivational Quotes has been compiled to for you.
Motivational Quotes of Michael Bloomberg
"If Warren Buffett made his money from ordinary income rather than capital gains, his tax rate would be a lot higher than his secretary's. In fact a very small percentage of people in this country pay a big chunk of the taxes." Michael Bloomberg
"You don't make spending decisions, investment decisions, hiring decisions, or whether-you're-going-to-look-for-a-job decisions when you don't know what's going to happen." Michael Bloomberg
"Well, you have the public not wanting any new spending, you have the Republicans not wanting any new taxes, you have the Democrats not wanting any new spending cuts, you have the markets not wanting any new borrowing, and you have the economists wanting all of the above. And that leads to paralysis." Michael Bloomberg
"You can't sit there and worry about everything." Michael Bloomberg
"The cold harsh reality is that we have to balance the budget." Michael Bloomberg
"You can't define what's middle class, what is wealthy, what is poor." Michael Bloomberg
"There is no accountability today – no willingness to focus on big ideas." Michael Bloomberg
"This is the city of dreamers and time and again it's the place where the greatest dream of all, the American dream, has been tested and has triumphed." Michael Bloomberg
"I never lie, so if somebody asked me a question, I told them." Michael Bloomberg
"I am what I am and, you know, I'm a very lucky guy." Michael Bloomberg
"What has changed is that people have stopped working together." Michael Bloomberg
"I think we are not serious about attacking the long-term debt problem, and that's one of the things that he's going to have to find a way to get on the agenda." Michael Bloomberg
"It is exactly because we are a city that embraces freedom, that welcomes everyone and encourages their dreams, that New York remains on the front lines in the war on terror." Michael Bloomberg
"People use so much more health care when they live longer." Michael Bloomberg
"You can't depend on polls." Michael Bloomberg
"Well, we have to provide the world's best schools. We certainly don't have them, but that's our objective." Michael Bloomberg
"We will go forward, we will never go back." Michael Bloomberg
"The public is mad, frustrated, but what the public wants is progress." Michael Bloomberg
"We've shown the world that New York can never be defeated, because of its dynamic and diverse population and because it embodies the spirit of enterprise and the love of liberty. And because no matter who you are, if you believe in yourself and your dream, New York will always be the place for you." Michael Bloomberg
"We would betray our values and play into our enemies' hands if we were to treat Muslims differently than anyone else. In fact, to cave to popular sentiment would be to hand a victory to the terrorists, and we should not stand for that." Michael Bloomberg
Summary
Michael Bloomberg net worth 2022 is $60 billion making him one of the richest men in the world. Thank you for reading this article, leave your comments and suggestions below
Content on this website is protected by DMCA.  Dont waste your time copying because you would eventually remove it.