Motivational Akon Quotes on Challenges and Success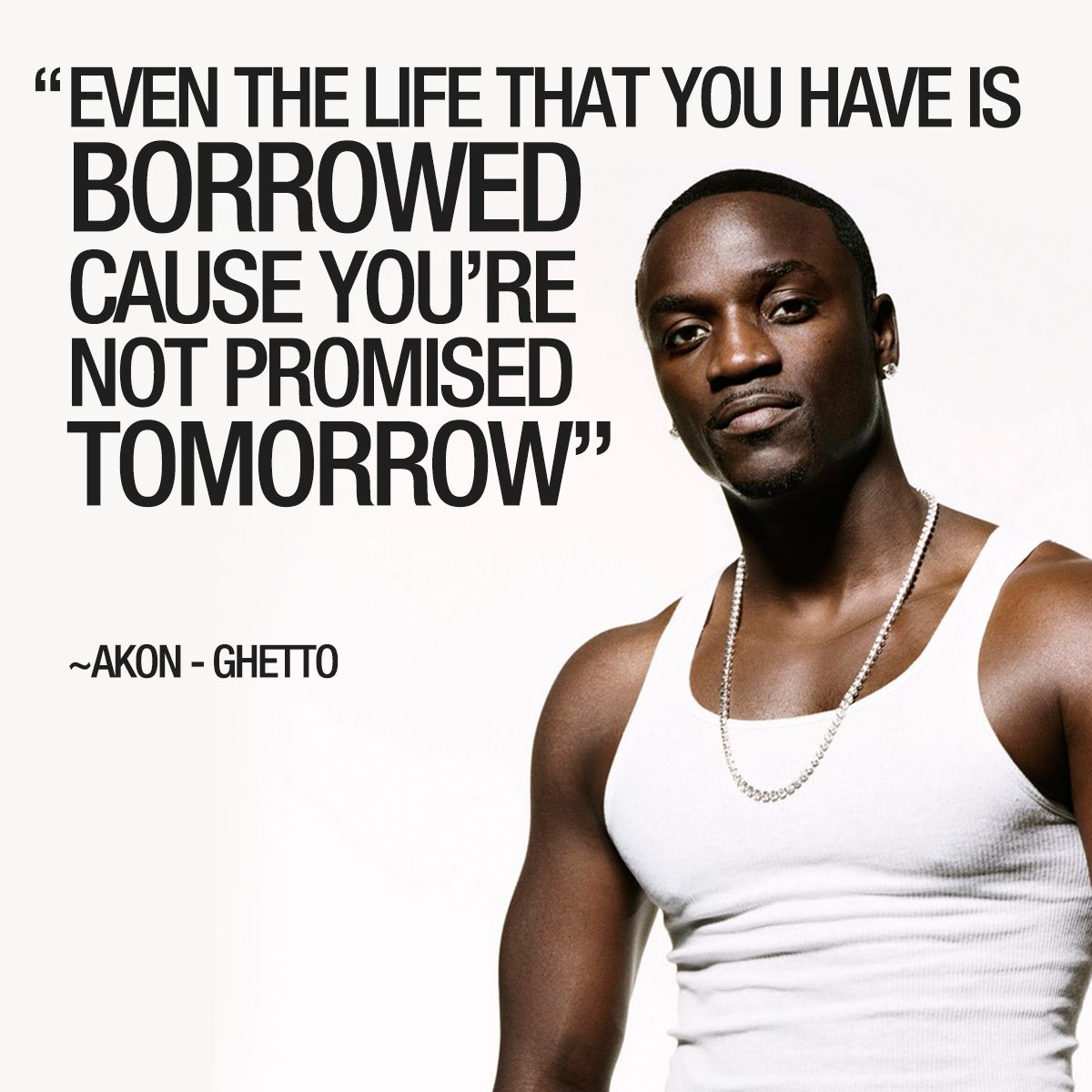 Akon quotes – The greatest and most prominent musician from Africa and one of the best Hip-hop and R&B star, Akon has represented Africa at the highest level globally, in the music industry.
The award winning musician who was ranked number 5 on Forbes list of 40 most powerful celebrities in Africa has recorded tons of songs which have received wide commercial success during his music career. With this success came hard work, dedication and so on.
Having listened to some of his lyrics and wise sayings about Success and overcoming challenges in life, I have compiled some of the powerful quotes of Akon on Challenges and Success.
Top 20 Akon Quotes 
"The difference between dreams and success is that dreams need effortless sleep and success needs sleepless efforts." – Akon
"I always want to set myself a challenge by doing something no-one would expect me to do! But, having said that, I don't feel as a musician you can steer too far away from what you normally do." – Akon
"My ideas come when I least expect it, so I've always got to have a studio nearby or close by somewhere." – Akon quotes
" I always feel like 'as long as I'm doin' what I love to do, the money's naturally gonna come.' When you start thinkin' business and you start thinkin' 'What's hot? What's the wave? Who is hot? Let's get at that person,' it becomes a point where you're tryin' to strategize to make money. And that's always a gamble.– Akon
"I love to just go to the movies, watch movies, listen to the scores and all that 'cause that's, like, the next step for me." – Akon 
"I'm a polygamist. I can afford to have as many wives as I can afford to have. All Africans believe in it. My dad has four wives." – Akon quotes
"In Africa… age is not important over there. They don't care." – Akon
"It's always the music first for me. But if the music isn't selling, there isn't gonna be any business. So you gotta make sure music is always the first priority." – Akon
"The moment artists can just do what they love to do then music will go right back to where it used to be. I mean back in the '60s and '70s and '80s, that's what it was." – Akon
"I don't want to know I'm getting older. Then I'll start to think about getting checkups and insurance. I don't want that." – Akon
"As long as you're giving up quality records and you're makin' hit records, people are always gonna want to hear a hit, and they'll always want to be attached to something that's doin' great." – Akon
"I always try to give my own albums space in between so I have time to create a new sound and give time for people to miss me. You have to come out fresh and reinvent yourself." – Akon quotes
"I just like music all the way around the board. I can't stick to one thing – I've got to move around." – Akon
"Melody has a certain way that it projects back to you. It triggers certain nerves in your body and certain instincts that normally wouldn't be triggered by a normal voice." – Akon
"Whatever obstacle comes your way, you gotta be prepared to jump over it! And I think that's what separates the legends from the regular artists. It's all in how you manage that success, and how you deal with the controversy when it actually comes." – Akon quotes
"Any album that you pick up of mine, you know it's an Akon album. The guests are very limited, and you get to really feel the experience. You get the Akon experience when you get the albums. I always want to make sure that stays the way it is. I don't want to flood the album to where you lose focus on why you bought it." – Akon
"I always felt like if you get to a point where you've got enough money to invest in something real, you gotta invest in anything that's related to a natural resource because that's gonna be here forever – so you might as well invest in something that's gonna be here, rather than invest in something that's gonna wear out." – Akon quotes
"While I'm here, I'm gonna milk it for all I can, so when I'm no longer hot – and I know that day is coming – I will step over here and enjoy everything I've created up to this point. The music is just opening all these doors, so I can relax." – Akon
"That's my actual payment, the fact that I can actually make something that I actually enjoy and put on repeat, and it's not related to anything else or anyone else's thoughts and ideas, it all came from me; I just love that aspect of it." – Akon
" If you dream it, you can do it." – Akon quotes
"I know they wanna come and separate us. But they can't do us anything. You're the one I want and I'ma continue lovin cause you're considered wife and I'm considered husband. And I'ma always be there for you." – Akon 
Leave your reply about Akon quotes below, lets discuss
Read
70 Famous NBA Young Boy Quotes
Wise Donald Trump Quotes To Inspire You
Source: Glusea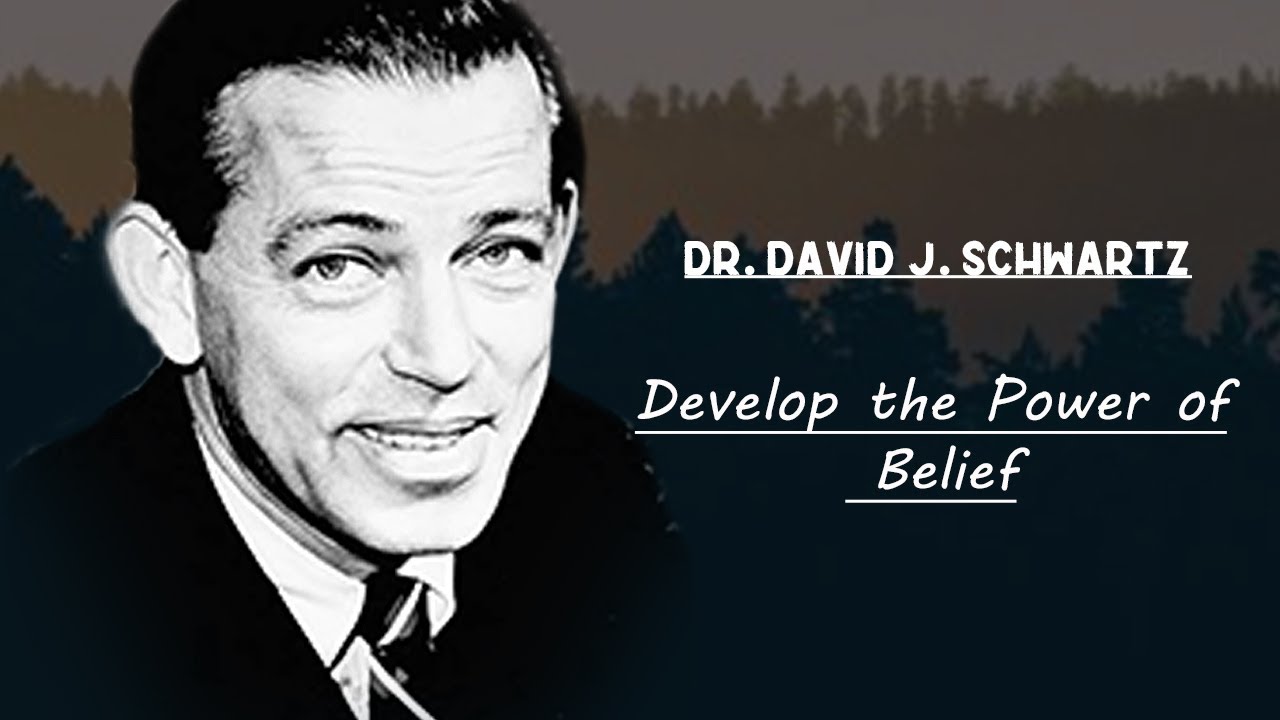 David J Schwartz Quotes: Even though the name may not ring a bell, I am sure you are familiar with the famous Motivational book, "The Magic of Thinking Big". David J Schwartz is a popular author and motivational speaker who wrote the book mentioned above.
If you haven't read this piece, you need to get one and read, as it will reshape your thinking and make you think big, dream big and achieve big. We bring you some of the mind blowing quotes of David Schwartz.
Editors' Picks
Henry Ford Quotes about Team work
Top 40 Powerful Leo Tolstoy Quotes about Love, Nature
David J Schwartz Quotes
"It's not too wild a guess that, of all living creatures, probably not more than one in ten million is a human being. A person is a biological rarity. He is important in God's scheme of things." – David J. Schwartz
"A man big enough to be humble appears more confident than the insecure man who feels compelled to call attention to his accomplishments. A little modesty goes a long way." – David Schwartz
"Build castles, don't dig graves." – David J Schwartz quotes
"Nothing – absolutely nothing – in this life gives you more satisfaction than knowing you're on the road to success and achievement. And nothing stands as a bigger challenge than making the most of yourself." – David J. Schwartz
"The only thing that counts about one's vocabulary, is the effect his words and phrases have on his own and others' thinking." – David Schwartz
"Remember, the main job of the leader is thinking. And the best preparation for leadership is thinking." – David J. Schwartz
"Then it dawned on me that no one else was going to believe in me until I believed in myself." – David J. Schwartz
"Action cures fear." – David J Schwartz Quotes
"Whether the psychological problem is big or little, the cure comes when one learns to quit drawing negative form one's memory bank and withdraws positive instead." – David J. Schwartz
"Every day thousands of people bury good ideas because they are afraid to act on them. And afterwards, the ghosts of these ideas come back to haunt them." – David J. Schwartz
"Look at things not as they are, but as they can be. Visualization adds value to everything. A big thinker always visualizes what can be done in the future. He isn't stuck with the present." – David J. Schwartz
"Remember, you see in any situation what you expect to see." – David J. Schwartz
"Persons who reach the higher rungs in business management, selling, engineering, religious work, writing, acting & in every other pursuit get there by following conscientiously & continuously a plan for self-development & growth." – David Schwartz
"The point is this: Big thinkers are specialists in creating positive, forward-looking, optimistic pictures in their own minds and in the minds of others. To think big, we must use words and phrases that produce big, positive mental images." – David Schwartz
"You win when you refuse to fight petty people. Fighting little people reduces you to their size." – David J. Schwartz
"Every extra effort they put forth. Praise is the greatest single incentive you can give people, and it costs you nothing." – David J Schwartz Quotes
"Think little goals and expect little achievements. Think big goals and win big success." – David J. Schwartz
"Belief triggers the power to do." – David J. Schwartz
"Look important. It helps you think important. How you look on the outside has a lot to do with how you feel on the inside." – David J. Schwartz
"Success shuns the man who lacks ideas." – David J Schwartz Quotes
"The success combination in business is: Do what you do better and do more of what you do." – David J. Schwartz
"Practice calling people by their names. Every year shrewd manufacturers sell more briefcases, pencils, Bibles, and hundreds of other items just by putting the buyer's name on the product. People like to be called by name. It gives everyone a boost to be addressed by name." – David J. Schwartz
"Think you are weak, think you lack what it takes, think you will lose, think you are second class – think this way and you are doomed to mediocrity." – David J. Schwartz
"Those who believe they can move mountains, do. Those who believe they can't, cannot. Belief triggers the power to do." – David Schwartz
"Believe it can be done. When you believe something can be done, really believe, your mind will find the ways to do it. Believing a solution paves the way to solution." – David J. Schwartz
"You would be surprised how many really big people have a clear, definite, even written plan for liking people." – David J. Schwartz
"Meet problems and obstacles as they arise. The test of a successful person is not the ability to eliminate all problems before he takes action, but rather the ability to find solutions to difficulties when he encounters them." – David J Schwartz Quotes
"The thinking that guides your intelligence is much more important than how much intelligence you have." – David J. Schwartz
Share your thoughts on David J Schwartz Quotes in the comments below..
Source: Glusea
Content on this website is protected by DMCA.  Dont waste your time copying because you would eventually remove it.