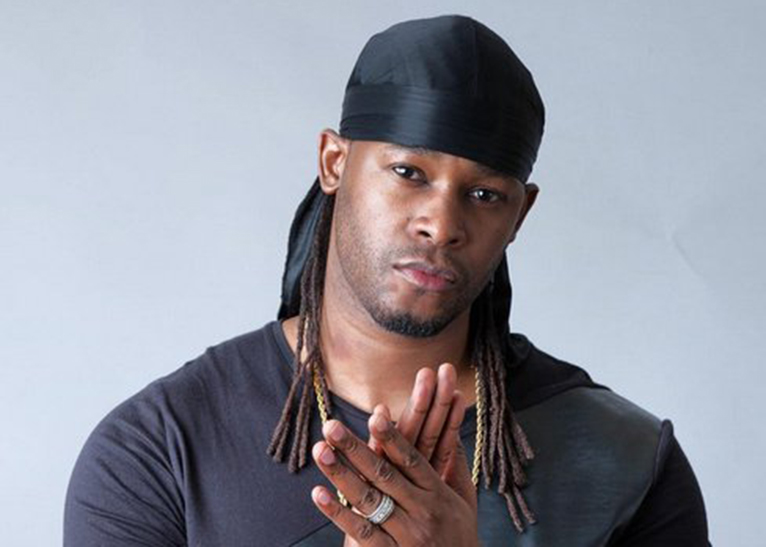 Glusea brings to you Redsan net worth.
Swabri Mohammed  also known by his stage name Redsan, is a Kenyan reggae and ragga musician. He is one of the most well renowned ragga and dancehall artists in East Africa. His popularity has extended to the rest of Africa, and parts of Europe, United States, and the Middle East.
Biography
Mohammed was born on 1 May 1981. He was raised in the informal housing sector in Majengo in Nairobi, Kenya. His home of origin is coast and he belongs to the Mijikenda tribe of Duruma. He married Viverz Mohammed in 2012
His first album, Seasons of the San, was released in 2002 under the Ogopa Deejays label. Redsan's career propelled to higher heights with more international shows after the release of his first album.
His second album Red (2004), and his third album Pioneer (2006) were also big hits.
Career
His music career began when he won the Star Search challenge hosted at Carnivore discothèque in Nairobi in 1998. He released his first album 'Seasons of the San (2002)' as part of the Ogopa Djs unit. This album included hit songs "Julie" and "Wanipa Raha" which propelled him to fame in Kenya, East Africa and abroad.
Read Nyashinski net worth
He then embarked on his solo career and released his second album under Southwest Records. It also included hit song "Bageya", a collaboration with Ugandan artist Jose Chameleone.
His second album Red, was released in 2004. It contained hit tracks "Chicken", "Malaika" and "Apakatwe".
His third album, Pioneer, was released in 2006 with hit singles such as "Kenyan" and "Touch". His own music is currently being produced by Monalisa. As an artist he continues to write all the songs sometimes with co-writers. He has toured in several countries around the world. Redsan has earned the nickname 'Absentee Dance hall King" in Kenyan media as he is always on tour outside the country.
In 2013, he collaborated with Jamaican artist Demarco on the remix to his hit single ' Badder Dan Most'. The single gained him a lot of airplay and broadened his musical reach. This was followed by a lucrative music deal with Pan Africa music company Rockstar4000.
Read Sauti Sol net worth
he established his studio and label, Dutty Sounds. Redsan signed former Southwest head producer Maich Blaq to head his record label. He has signed several artistes including Proff, whose debut single 'Nataka Nijue' ruled Kenyan charts for six weeks.Proff's second single, "Data" was a commercial success and topped various charts across east Africa.
Redsan Net Worth
Redsan net worth is estimated at $3 million making him one of the richest musicians in Kenya. He is a member of an organization that help eradicate poverty and also create HIV/AIDS awareness in Africa
Highlights of Redsan music
Albums released by the musician includes;
Seasons of the San (2002)
Red (2004)
Pioneer (2006)
Versatility (2009)
The Baddest (2018)
Most Notable awards received the Redsan include;
2003 Kora Awards – Most Promising African Male.
2004 Kora Awards – Best East African Male Artist 
2006 Tanzania Music Awards – Best East African Album (Pioneer) 
2006 Pearl of Africa Music Awards – Best Kenyan Male Artiste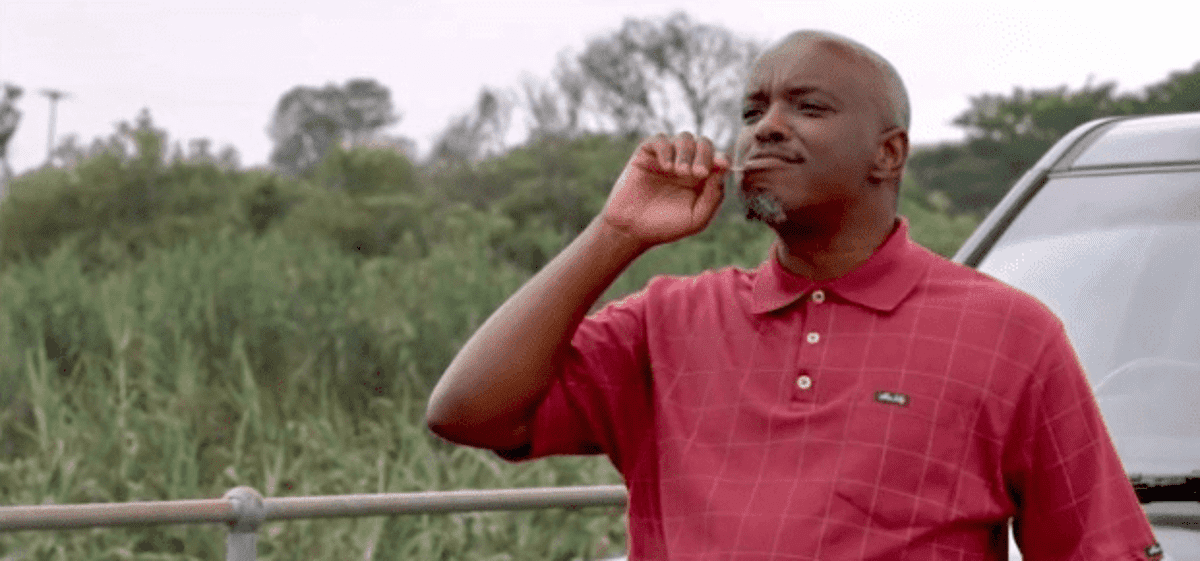 Glusea brings to you Themba Ndaba net worth
Themba Ndaba  is a South African actor and director. He is best known for casting in the movie Machine Gun Preacher and in the series Zone 14. In this article we will be bringing to you Themba Ndaba net worth.
Biography
Born in Soweto, Gauteng, he moved to Swaziland at an early age and was brought up there. He started school in 1970 and matriculated at St Marks High School in 1982. He then went to study Economics and Statistics in Zimbabwe in 1983.
He took a break from studies and worked as a banker in Harare for a while. From 1986 to 1988 he attended Harare Polytechnic, where he graduated with a Higher National Diploma in Business Studies with a distinction in Economics and Statistics.
In 2011, He won a Golden Horn Award for being the Best Feature in a movie and also won the 2011 Africa Movie Academy Awards for his leading role in the movie Hopeville.
In 1998, he married actress Sophie Ndaba, whom he has two children with; they divorced in 2007. In 2011, he married Josey Ndaba, with whom he has one child
Themba Ndaba Net Worth
Themba Ndaba net worth is estimated at $2 million.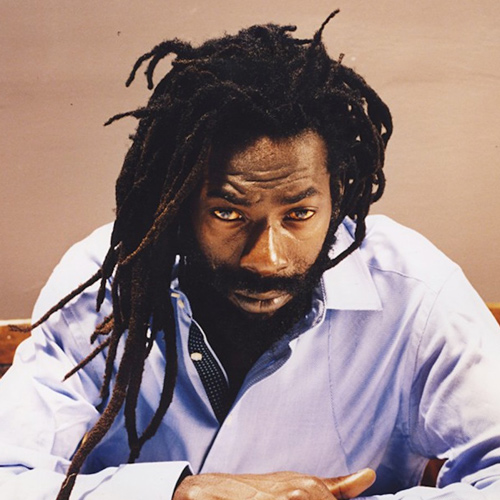 Buju Banton brings to you Buju Banton net worth
Mark Anthony Myrie  aka Buju Banton is a Jamaican reggae dancehall recording artist. He is widely considered one of the most significant and well-regarded artists in Jamaican music. Banton has collaborated with many international artists, including those in the hip hop, Latin and punk rock genres, as well as the sons of Bob Marley.
Buju Banton net worth is currently estimated at $2 million. H is among the list of top richest Jamaican artsite.
Biography
Myrie in tribute to the deejay Burro Banton, whom he admired as a child. Buju emulated Burro's rough vocals and forceful delivery, developing his own distinctive style. Buju's mother was a higgler, or street vendor, while his father worked as a labourer at a tile factory. He was the youngest of fifteen children born into a family that was directly descended from the Maroons of Jamaica.
Read Koffee net worth
Banton has homes in Jamaica and Tamarac, Florida United States. He also has 15 children.
As a youngster, Buju would often watch his favourite artists perform at outdoor shows and local dancehalls in Denham Town. At the age of 12, he picked up the microphone for himself and began toasting under the moniker of Gargamel, working with the Sweet Love and Rambo Mango sound systems.
 In 1986, he was introduced to producer Robert Ffrench by fellow deejay Clement Irie, and his first single, "The Ruler" was released not long afterward in 1987. This led to recording sessions with producers such as Patrick Roberts, Bunny Lee, Winston Riley, and Digital B.
Buju Banton Net Worth
Buju Banton Net Worth is estimated at $2 million.
Banton released a number of dancehall singles as early as 1987 but came to prominence in 1992 with two albums, Stamina Daddy and Mr. Mention, the latter becoming the best-selling album in Jamaican history upon its release. That year he also broke the record for No. 1 singles in Jamaica, previously held by Bob Marley and the Wailers.
Read Bennie man net worth
He signed with the major label Mercury Records and released Voice of Jamaica in 1993. By the mid-1990s, Banton's music became more influenced by his Rastafari faith, as heard on the seminal albums 'Til Shiloh and Inna Heights.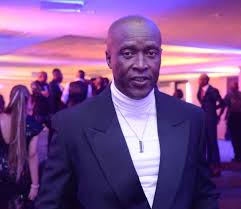 Glusea brings to you Masoja Msiza net worth
Masoja Msiza is a South African actor, poet and musician. He is best known for portraying "Nkunzi Mhlongo" in the award-winning telenovela Uzalo.
Keep reading to you Masoja Msiza net worth and all other information you need to know bout him.
Early life
Msiza was born in Kwa-Thema, a township in the South African province of Gauteng. His love for acting started when he was 9 years old and he enjoyed participating in art and drama classes. At the age of 14 he participated in a drama competition in his school which he won.
 After finishing school he found work as a miner and he eventually ended up being fired along with other miners who were involved in a strike Following his dismissal, he decided to pursue his dream to become an actor and his debut gig was featured in a play called "Mfowethu" which was directed by Gibson Kente.
Career
Msiza began his career as a poet and later a stage and television actor, musician and storyteller. He has appeared in a number of notable films such as Kalushi: The Story of Solomon Mahlangu and A Million Colours.
Read The Life story of Priven Reddy Crypto king
 However, his most prominent role is his portrayal of the ruthless crime lord Nkunzebomvu "Nkunzi" Mhlongo on the most viewed television show in South Africa Uzalo.
He has also appeared in several TV series such as Scandal!, Shreads and Dreams, Rhythm City, Intersexions, Sokhulu & Partners, and Making Cents with the Sitholes.
In 2016, he got his first starring role in television in a telenovela called "Ring of Lies".
In 2004, he wrote poems for the South African National Football Team during the AFCON tournament held in Tunisia. He also wrote and performed promo poems for the largest radio station in South Africa Ukhozi FM.
On June 22, 2019, Masoja Msiza alongside Dudu Khoza presented the first annual Cothoza Music Awards hosted by the multi-award-winning A cappella group Ladysmith Black Mambazo.
Masoja Msiza Net Worth
Masoja Msiza net worth is estimated in millions of dollars. Among the movies and films starred includes;
Sokhulu & Partners (2011) (as Mthethwa)
Zama Zama (2012) (as Oliver)
Kalushi: The Story of Solomon Mahlangu (2016) (as Rev. Ndlovu)
A Million Colours (2011)
A Place Called Home (as Hudson)
Inkaba (as Goodman)
Intersexions (as Mhinga)
Isibaya (as Bhodlimpi)
Isidingo (as Saul)
Jozi Streets (as Vusi)
Mfolozi Street (as Mandla)
Mthunzini.com (as Bheki)
Rhythm City (as Joe Malefane)
Ring of Lies (as Mandla)
Shreds and Dreams (as Msoja Msiza)
Umlilo (as Welcome)
Zabalaza (2013) (as Larry)
Zone 14 (as Thomas)
Ya Lla (as Gate Guard)
Uzalo (as Nkunzebomvu Mhlongo)