Poorest Countries In Africa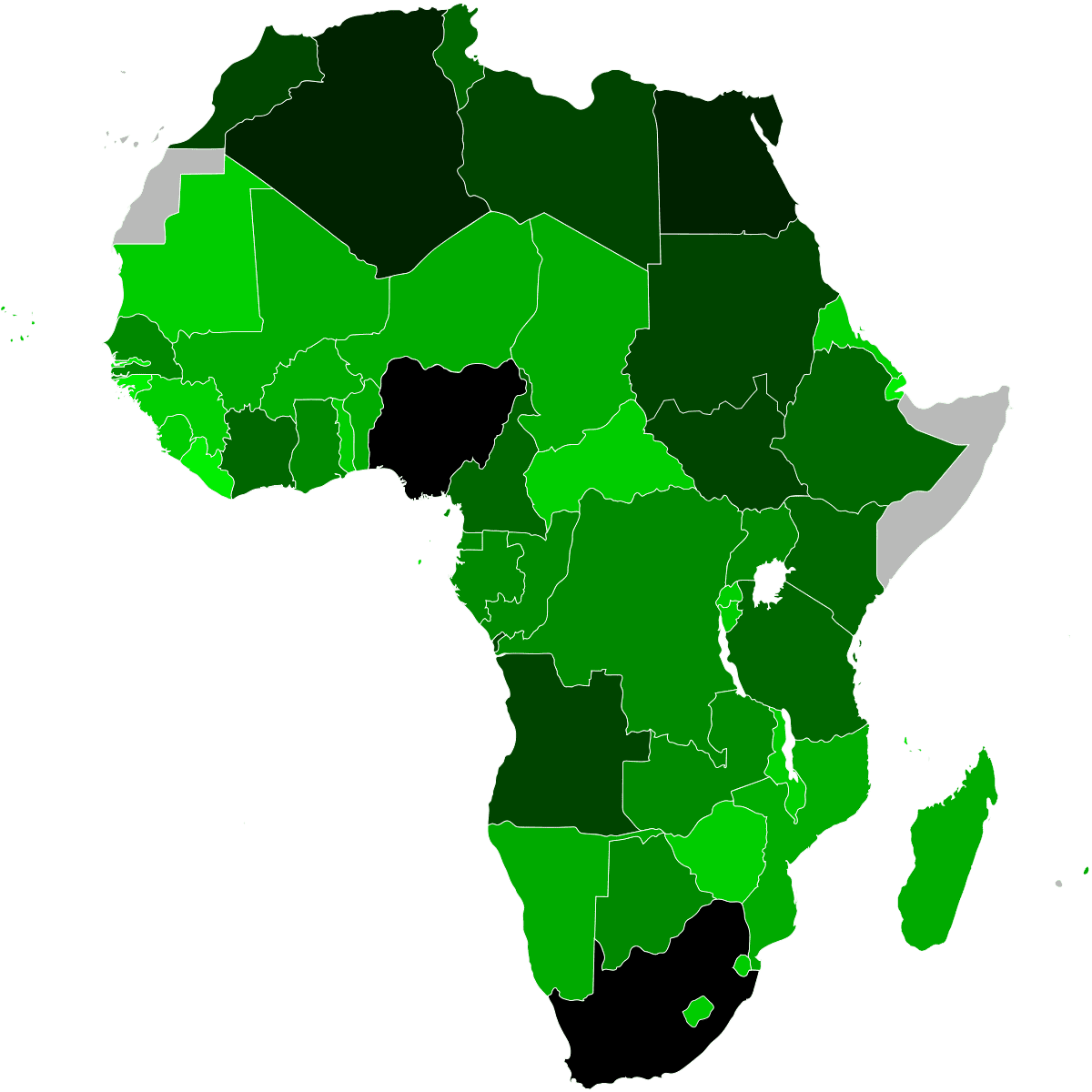 Glusea-Poorest Countries In Africa
Africa is considered the poorest continent on Earth. Almost every second person living in the states of sub-Saharan Africa lives below the poverty line.
However, some countries are poorer than others. Read on to discover the top 10 Poorest countries in Africa.
Poorest Countries In Africa
Somalia
Years of conflict and fragility have left Somalia's economy with a range of challenges, including population growth outstripping economic growth, acute poverty and vulnerability, recurrent external trade and climate shocks.
Weak fiscal space and institutions, active insurgency and an incomplete political settlement have also affected the country's economic strength.
Central African Republic
The per capita income of the Republic is often listed as being approximately $400 a year, one of the lowest in the world
Central African Republic exports largely locally produced alcoholic beverages, diamonds, ivory, bushmeat, and traditional medicine.
Find Who are the Richest in Africa
Burundi is a landlocked, resource-poor country with an underdeveloped manufacturing sector. Agriculture accounts for over 40% of GDP and employs more than 90% of the population. Burundi's primary exports are coffee and tea.
Burundi
Most of the Burundian population lives in poverty, especially in rural areas.
 The level of food insecurity is almost twice as high as the average for sub-Saharan African countries, with about 1.77 million people in need of humanitarian assistance in 2019 according to the Humanitarian Response Plan (HRP), which is estimated at $106 million.
Liberia
The economy of Liberia is extremely underdeveloped, largely due to the First Liberian Civil War from 1989–96. Liberia itself is one of the poorest and least developed countries in the world.
Liberia's business sector is largely controlled by foreigners mainly of Lebanese and Indian descent.
There also are limited numbers of Chinese engaged in agriculture.
The largest timber concession, Oriental Timber Corporation (OTC), is Indonesian owned. 
Read Richest Countries in the world
Poorest Countries In Africa
Niger
Niger is a developing country, which consistently ranks near the bottom in the United Nations' Human Development Index (HDI); it was ranked 187th of 188 countries for 2015 and 189th out of 189 countries in the 2018 and 2019 reports. 
Many of the non-desert portions of the country are threatened by periodic drought and desertification.
The economy is concentrated around subsistence, with some export agriculture in the more fertile south, and export of raw materials, especially uranium ore.
Niger faces serious challenges to development due to its landlocked position, desert terrain, inefficient agriculture, high fertility rates without birth control, and the resulting overpopulation, the poor educational level and poverty of its people, lack of infrastructure, poor healthcare, and environmental degradation.
Malawi
Malawi is among the world's least-developed countries. The economy is heavily based in agriculture, with a largely rural population that is growing at a rapid rate.
The Malawian government depends heavily on outside aid to meet development needs, although this need (and the aid offered) has decreased since 2000.
The Malawian government faces challenges in building and expanding the economy, improving education, healthcare, environmental protection, and becoming financially independent amidst widespread unemployment.
Read Richest Countries in Africa
Poorest Countries In Africa
Mozambique
While economic conditions have improved, Mozambique remains on a subdued growth trajectory following the 2015 commodity price shock and 2016 hidden loans crisis.
The devastating impact of tropical cyclones Idai and Kenneth on agricultural production and falling commodity prices, motivates muted growth prospects for 2019.
Real gross domestic product (GDP) growth is estimated to reach 2%, below the average of 3.7% experienced between 2016 and 2018, and the lowest growth recorded since 2000 when Mozambique experienced devastating floods in the south of the country.
Dwayne Johnson Cars and Houses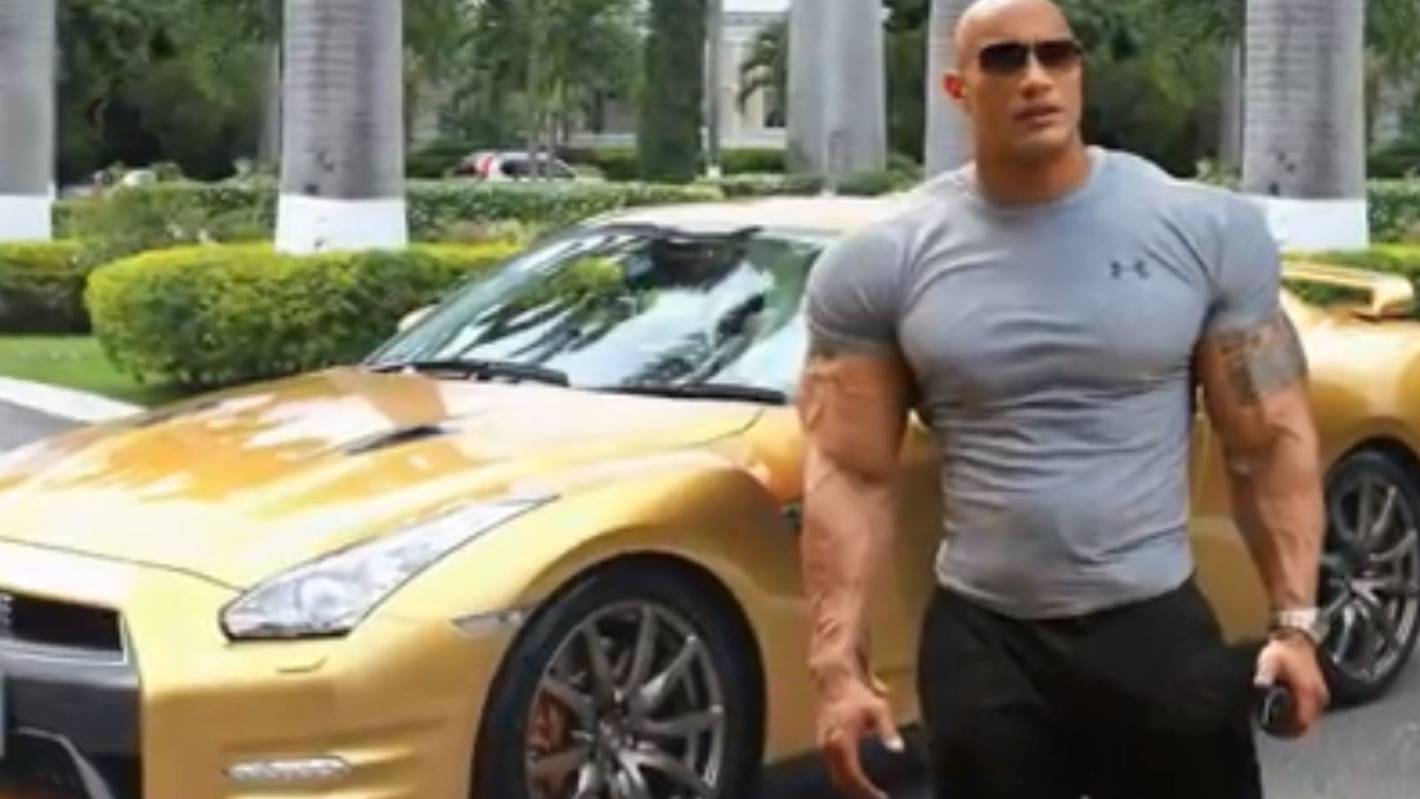 Dwayne Johnson cars and houses: Dwayne Johnson who is known popularly by his ring name, The Rock, is a former wrestler and currently one of the most successful Hollywood actors.
With over two decades of experience both in acting and wrestling, Dwayne Johnson has garnered a lot of plaudits and has established himself as a fan favorite both during his wrestling days and in his acting career.
Born on May 2, 1972, Dwayne Johnson, prior to becoming a professional wrestler was a former Canadian and American football player. 
Dwayne Johnson was on the wrestling ring for eight years before switching his career focus to acting. Since he began acting, Dwayne Johnson's movies have recorded a commercial success, grossing over $3.5 billion in North America alone, and $10.5 billion globally. 
Read
You wouldn't be wrong to co aider him one of the most successful and most prominent Hollywood actors in history. Dwayne Johnson also charges about $20 million per movie which explains why he is one of the richest and highest-paid Hollywood actors in the world. 
With so many awards to his name, both in wrestling and acting, Dwayne Johnson has used part of his millions to acquire some of the most expensive cars and houses to afford him the life of luxury worthy of someone of his status.
This article will be considering some of the expensive and luxury Dwayne Johnson cars. The Hollywood star also owns several houses. 
Dwayne Johnson Cars
Pagani Huayra-$2.6 million
One of the best of its kind, the Pagani Huayra is one of the fastest sports cars owned by Dwayne Johnson. It is also the most expensive ride in Dwayne Johnson cars collection. 
The Pagani Huayra is built with a Twin-Turbo 6.0L V12 engine type, capable of reaching a top speed of 236 mph with a 730hp power. These features explain why it is regarded as one of the most expensive cars in the world. 
It has the ability to accelerate from 0-60 mph in 2.2 seconds little owned than that it is also ranked one of the fastest sports cars in the world. 
Ferrari LaFerrari-$1,416,362
It is no longer a doubt that the famous wrestler and actor has a great taste for Superfast cars as he has also included the Ferrari LaFerrari in his car collection. 
A luxury car with a sleek design and very portable in size, the Ferrari model is built with a 6.3L V12 Hybrid engine along with a 7-speed automatic transmission. 
The luxury has the ability to produce a power output of 950hp and can accelerate from 0-60 mph in 2.5 seconds at a top speed of 217mph. 
Ford GT 2017-$450,000
The love Dwayne Johnson has for the Ford model is unmatched. Produced by Henry Ford, the Ford GT is built with a 3.5L twin-turbocharged V6 engine mates with a 7-speed automatic transmission along with a power output of 450hp.
The Ford GT is also similar to its counterpart, the Ford F50 which is designed with a Carbon Fibre body. 
Lamborghini Huracan-$261,274
The Lamborghini Huracan with a price tag of $261,274 is another expensive ride among Dwaynwe Johnson cars.
Being a fan of fast and furious rides, Dwayne Johnson sure cannot ignore the Lamborghini Huraycan and that's why he has acquired the luxury sports car to add to his collection. 
The Lamborghini Huracan is an exceptionally comfortable ride for a luxury car with an amazing sound from its 5.2L V10 engine capable of producing 572.6hp power output. 
Rolls Royce Wraith-$300,000
If you are a celebrity and do not have the Rolls Royce Wraith in your collection then there is something wrong. "The Rock", as he is often called, has made sure to include the luxury car for kings in his collection. 
The Rolls-Royce Wraith is a two-door Coupe ride built with a 6.6L V12 twin-turbocharged 8-speed transmission. 
The Rolls Royce Wraith is also another one of Dwayne Johnson cars, it has a price of $300,000
Plymouth Prowler-$43,000
The Plymouth Prowler car is powered by a 4-speed automatic transmission with a V6 engine which is capable of moving at a maximum speed of 115 mph. It can accelerate from 0-60 mph in 7.1 seconds. 
Chevy Chevelle 1971-$72,900
Dwayne Johnson also owns the luxury ride along with his fellow actor Vin Diesel. Built with a V6 engine capable of producing a power output of 155hp.
It is capable of moving at a top speed of 162 mph and accelerates from 0-60mph in 6.1 seconds.
Cadillac Escalade- $76,195
The luxury SUV is also among the collection of the Hollywood star Dwayne Johnson. It comes with a Cool-looking digital cockpit interface along with a large rear cargo space and with fascinating in-cabin storage. 
Ford F-150-$56,190
For someone like the rock, you can expect him to acquire the gigantic ride to suit his nature. Designed with a 2.7L twin-turbocharged V6 engine, The F50 is capable of producing a power of 325hp and is one of the cars he usually drives around with. 
Dwayne Johnson Houses
Dwayne Johnson reportedly owns a $27.8 million mansion situated in Beverly Park, Los Angeles' most exclusive neighborhood which also houses other famous Hollywood stars. 
He previously owned a $5 million mansion located at Hidden Hills in California which he later sold in 2012.
Thanks for reading about Dwayne Johnson cars and houses , leave your reply in the comments below.
Source: Glusea
Content on this website is protected by DMCA.  Dont waste your time copying because you would eventually remove it.