Poorest Countries In Africa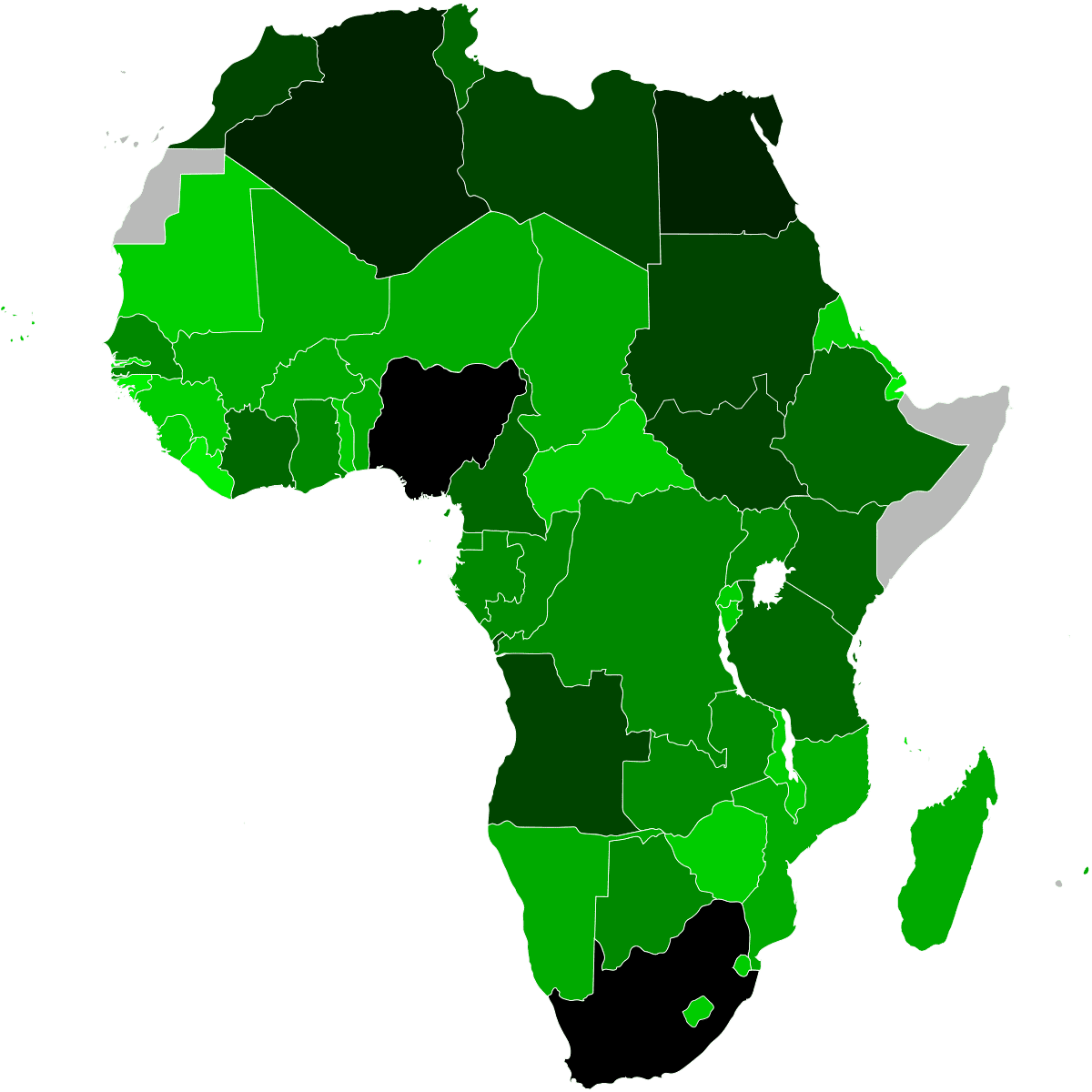 Glusea-Poorest Countries In Africa
Africa is considered the poorest continent on Earth. Almost every second person living in the states of sub-Saharan Africa lives below the poverty line.
However, some countries are poorer than others. Read on to discover the top 10 Poorest countries in Africa.
Poorest Countries In Africa
Somalia
Years of conflict and fragility have left Somalia's economy with a range of challenges, including population growth outstripping economic growth, acute poverty and vulnerability, recurrent external trade and climate shocks.
Weak fiscal space and institutions, active insurgency and an incomplete political settlement have also affected the country's economic strength.
Central African Republic
The per capita income of the Republic is often listed as being approximately $400 a year, one of the lowest in the world
Central African Republic exports largely locally produced alcoholic beverages, diamonds, ivory, bushmeat, and traditional medicine.
Find Who are the Richest in Africa
Burundi is a landlocked, resource-poor country with an underdeveloped manufacturing sector. Agriculture accounts for over 40% of GDP and employs more than 90% of the population. Burundi's primary exports are coffee and tea.
Burundi
Most of the Burundian population lives in poverty, especially in rural areas.
 The level of food insecurity is almost twice as high as the average for sub-Saharan African countries, with about 1.77 million people in need of humanitarian assistance in 2019 according to the Humanitarian Response Plan (HRP), which is estimated at $106 million.
Liberia
The economy of Liberia is extremely underdeveloped, largely due to the First Liberian Civil War from 1989–96. Liberia itself is one of the poorest and least developed countries in the world.
Liberia's business sector is largely controlled by foreigners mainly of Lebanese and Indian descent.
There also are limited numbers of Chinese engaged in agriculture.
The largest timber concession, Oriental Timber Corporation (OTC), is Indonesian owned. 
Read Richest Countries in the world
Poorest Countries In Africa
Niger
Niger is a developing country, which consistently ranks near the bottom in the United Nations' Human Development Index (HDI); it was ranked 187th of 188 countries for 2015 and 189th out of 189 countries in the 2018 and 2019 reports. 
Many of the non-desert portions of the country are threatened by periodic drought and desertification.
The economy is concentrated around subsistence, with some export agriculture in the more fertile south, and export of raw materials, especially uranium ore.
Niger faces serious challenges to development due to its landlocked position, desert terrain, inefficient agriculture, high fertility rates without birth control, and the resulting overpopulation, the poor educational level and poverty of its people, lack of infrastructure, poor healthcare, and environmental degradation.
Malawi
Malawi is among the world's least-developed countries. The economy is heavily based in agriculture, with a largely rural population that is growing at a rapid rate.
The Malawian government depends heavily on outside aid to meet development needs, although this need (and the aid offered) has decreased since 2000.
The Malawian government faces challenges in building and expanding the economy, improving education, healthcare, environmental protection, and becoming financially independent amidst widespread unemployment.
Read Richest Countries in Africa
Poorest Countries In Africa
Mozambique
While economic conditions have improved, Mozambique remains on a subdued growth trajectory following the 2015 commodity price shock and 2016 hidden loans crisis.
The devastating impact of tropical cyclones Idai and Kenneth on agricultural production and falling commodity prices, motivates muted growth prospects for 2019.
Real gross domestic product (GDP) growth is estimated to reach 2%, below the average of 3.7% experienced between 2016 and 2018, and the lowest growth recorded since 2000 when Mozambique experienced devastating floods in the south of the country.
How to Renew NHIS on Mobile Phone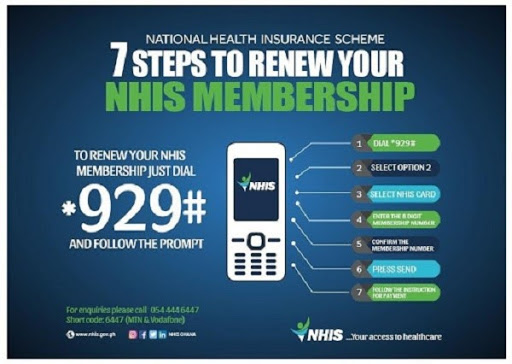 Learn how to check or renew your NHIS card on any phone using these simple steps;
The National Health Insurance Scheme membership has introduced the mobile renewal service that allows members to renew their membership without any much hassle. This is because the government has successfully deployed the NHIS Mobile Renewal Service in all districts across the country. You can access it and renew your NHIS membership just by dialing *929# from any phone network. The Mobile Renewal Service takes away the time-wasting periods and other inconveniences at NHIS District Offices when going for renewals.
Steps to renew your NHIS Membership
Dial *929#
Select Option 2
Select NHIS Card
Enter the 8 Digit Membership Number
Press Send
Follow the instruction for payment
Steps to check your NHIS Membership Validity
Dial *929# – All Networks
Choose Option 1
Select NHIS Card
Enter Your Membership Number
If you are uncertain of anything, kindly call the NHIS Call Centre on 054-444-6447 or 030-274-6447. You can also contact the office via the shortcode 6447 on the MTN and Vodafone networks.
Five Essential Elements Of A Marketing Plan For A Small Business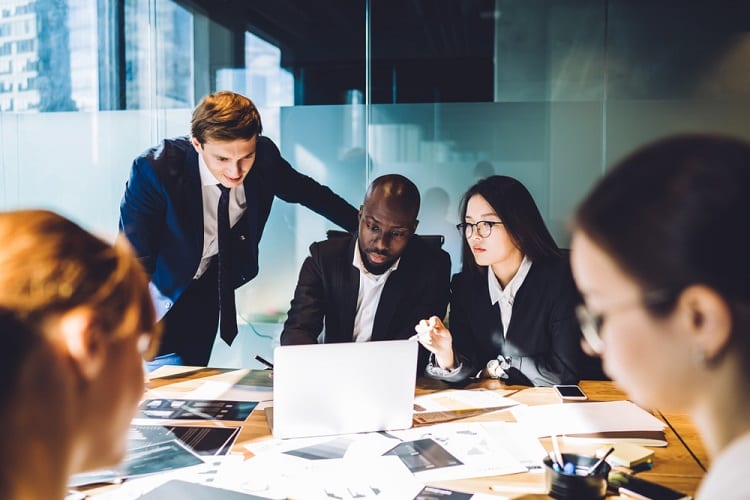 If you are planning to open your own small business, the first step is to develop a business plan. The next step is to develop a marketing plan, as all business plans should be paired with a strategy for marketing your products or services. Marketing strategies vary in format, but they all have the common goal of attracting and building relationships with customers. The style is up to you, but it should include the following elements.
1. Marketing Goals and Objectives
You will need to develop realistic and measurable marketing goals that cover a full calendar year and are aligned with your business plan. Common goals in a marketing strategy include a targeted increase in products sold and a growth in customers. Your strategy will help you achieve your goals. As you develop it, you should factor in the type of products or services you are selling, how and where you sell them, and the level of consumer awareness surrounding your business. 
Read Inspiring story of Sheila Hollins
2. Define Your Target Audience
Fully describe the characteristics of your potential customers, as well as their media viewing habits. For example, some restaurants target gourmets with an average income of over $100,000, while others focus on providing affordable meals to individuals on a fixed income. Take the time to define your audience and customers for your products or services, along with their unique demographic characteristics, such as age range, marital status, gender, race, income level, or education. This will also help you lay out your plan for distinguishing yourself from your competition.
3. Research Marketing Tactics
There are more marketing tactics available today than ever before and trying to determine which one is best for your business can be overwhelming. Take the time to research all marketing vehicles, which range from traditional (billboard, television, radio, newspaper, and magazine) to digital (pay-per-click ads with Google, social media efforts with Facebook and Twitter, etc.). A full understanding of these tactics will make you more comfortable in selecting which ones are best for your business. 
4. Plan Your Marketing Tactics
Once you have completed the research, select the tactics and channels you will use to accomplish your goals and reach your target audience. This could be determined by customer habits and should align with your sales strategy. Be sure to also monitor your competition and stay current with new tactics and channels that your target audience is using.
5. Develop Your Timeline and Budget
Establish a timeline and budget for your marketing strategy that reaches your audience throughout the year. It should include all scheduled promotions for the entire year and a complete breakdown of their cost. Examples of items in a marketing timeline include increased advertising during the holiday season and a month-long promotion to boost sales.
Roman Abramovic companies and cars
It is also important to remember that a marketing strategy is not set in stone. As your business grows and evolves, so will your marketing strategy. Be on the lookout for courses, webinars, and articles to help stay up-to-date with current trends.
Female Mps in the 8th Parliament of Ghana 2021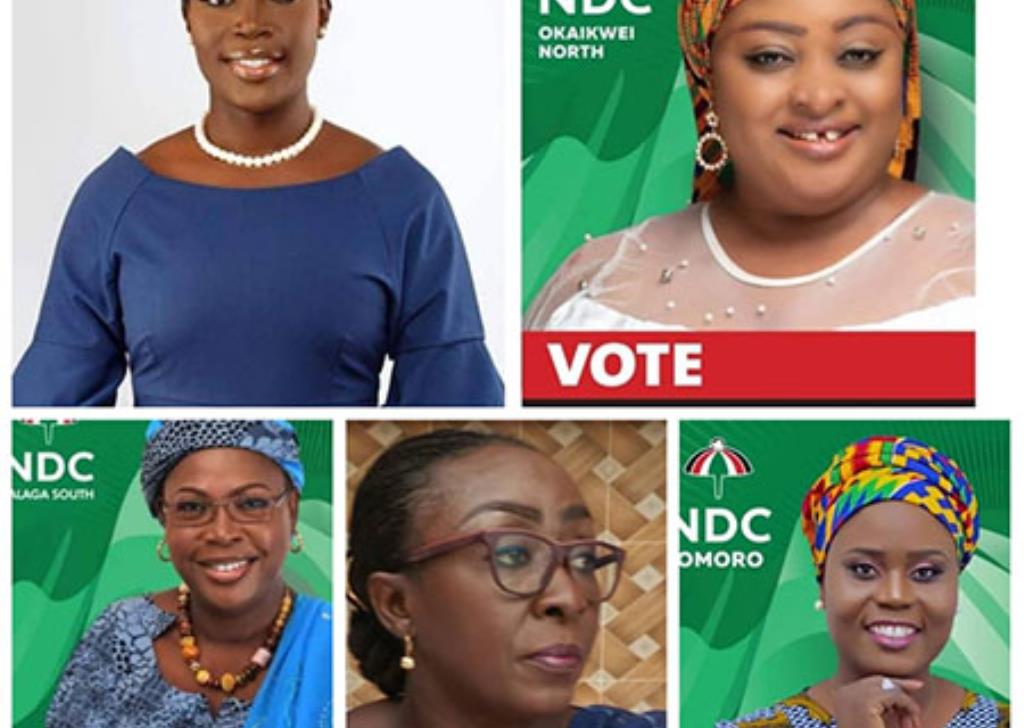 The number of female parliamentarian keeps rising as gender activist push for affirmative action. There are a number of new female Mp's in parliament. Some of the most renowned female parliamentarians and Ministers of state such as Elizabeth Afoley Quaye,Hajia Alima Mahama,Barbara Asher Ayisi and Barbara Oteng Gyasi.There are a total of 13 new female MP's in parliament.Seven of them are NDC members.Below are the list of the new female Mp's in the 8 th parliament.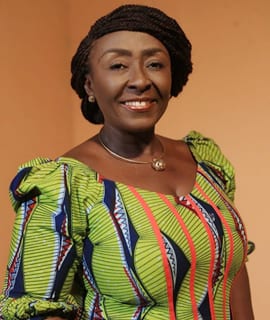 Dzifa Gomashie is a Ghanaian veteran actress,producer, screen sriptwriter and a politician.She was the deputy Minister of Tourism in 2013 to 2017 when Mahama was president.She represent Ketu South Constituency in parliament.
Theresa Lardi Awuni – Okaikei North Constituency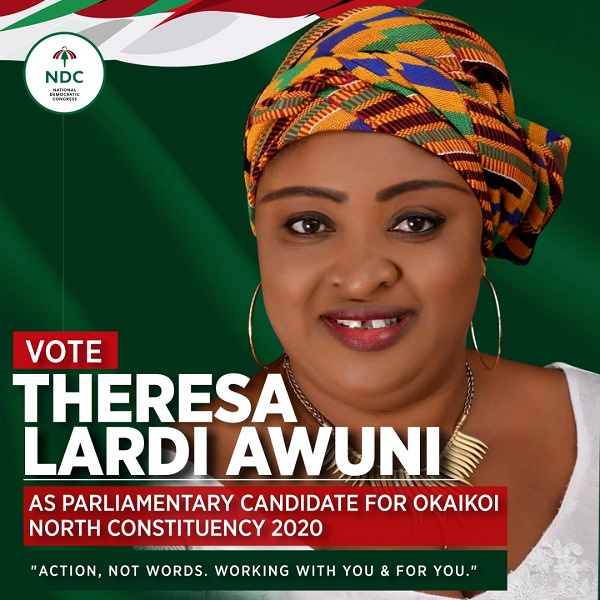 Theresa Lardi Awuni is a Ghanaian politician who is a member of the National Democratic Congress (NDC). She is the member of parliament for the Okaikwei North Constituency in the Greater Accra region of Ghana.
Awuni is a former Ghana Institute of Management and Public Administration (GIMPA) TEIN Women Commissioner, the tertiary wing of the NDC.
Gizella Tetteh Agbotui – Awutu Senya West Constituency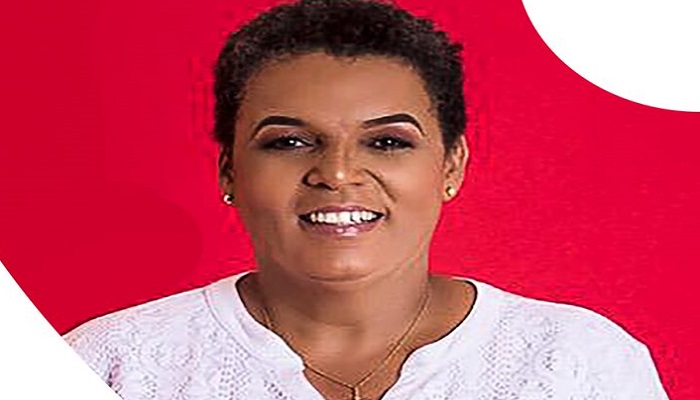 Gizella Tetteh Agbotui is a Ghanaian architect and politician. She contested in the 2020 Ghanaian General Election and won the parliamentary seat for the Awutu Senya West Constituency. She is the sister of Hannah Tetteh who served as member of parliament for Awutu Senya West Constituency and Minister for Foreign Affairs.
Elizabeth Ofusu Adjare – Techiman North Constituency
Elizabeth Ofosu-Adjare is a Ghanaian lawyer and politician who served as Minister for Tourism, Culture and Creative Arts. She was appointed to this position by President John Mahama in 2013 when he formed his first substantive government. She is a member of the National Democratic Congress
Dorcas Affo Toffey – Jomoro constituency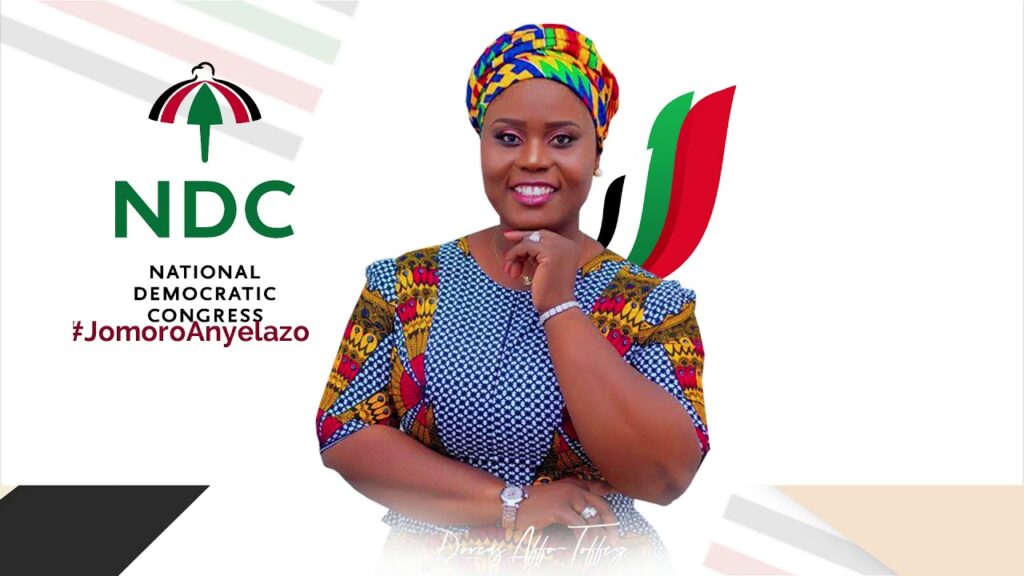 She is a Ghanaian entrepreneur, philanthropist, and politician and a Member of Parliament for Jomoro constituency on the ticket of the NDC.
Affo-Toffey won the 2020 parliamentary elections for Jomoro constituency after polling 24,356 votes representing 55.5% against an incumbent member of parliament Paul Essien of the New Patriotic who had 19,889 votes representing 44.95%.
Lydia Akanvariva Lamisi –Tempane (NDC)
Lydia Akanvariva Lamisi is a Ghanaian nurse and a politician who contested for the parliamentary seat for the Tempane constituency on the ticket of the NDC and won after the demise of her husband, David Adakudugu.
The late Adakudugu was the NDC candidate for Tempane in the Upper East Region.
The 47-year-old nurse polled 20,939 votes which represent 56.0% of the total votes cast as against Joseph Dindiok Kpemka of the NPP who polled 16,462 votes which translates to 44.0%.
Sheila Bartels –Ablekuma North (NPP)
Sheila Bartels, daughter of Ghanaian politician, Kwamena Bartels is a Ghanaian entrepreneur and politician.
She contested in 2020 and won the parliamentary seat for Ablekuma North Constituency with votes of 54,821 which represents 64.26% over Ashley Mensah Winifred of NDC 29,772 representing 34.0%.
Rita Naa Odoley Sowah – La Dade Kotopon (NDC)
Rita Naa Odoley Sowah is a Ghanaian politician and a member of the National Democratic Congres (NDC).
She made history as the first female to win the La Dade-Kotopon seat in 2020 by obtaining 47,606 representing 53.67% whilst her closest challenger, Joseph Gerald Tetteh Nyanyofio of the NPP polled 41,101 votes representing 46.33%. She was a former MCE for La Dade Kotopon
Agnes Naa Momo Lartey-Krowor (NDC)
Agnes Naa Momo Lartey is a Ghanaian politician who contested in 2020 and won the parliamentary seat for Krowor constituency with 41,850 votes representing 55.80% as against the incumbent MP and Fisheries Minister, Elizabeth Afoley Quaye of the NPP who polled 32,604 votes representing 43.47%.
Ms Lartey began her political career in 2000 since then, she has served as an assemblywoman and a presiding member of the Krowor Municipal Assembly.
Ophelia Hayford – Mfanteman (NPP)
Ophelia Hayford, a cop turned politician is a member of the New Patriotic Party who contested for the parliamentary seat for the Mfantsiman Constituency and won with votes of 36,091 which represents 51.83% against James Essuon of the NDC who polled votes of 32,379 representing 46.76%.
She is the wife of the late Mfantiman MP, Ekow Quansah Hayford.
Hajia Lariba Zuwera Abudu- Walewale (NPP)
Hajia Lariba Zuwera Abudu is said to be the sister of Vice President, Dr. Mahamudu Bawumia, who polled 32,294 votes to beat her closest contender Abdallah Abubakar of the NDC who polled 30,615 votes.
Dakoa Newman – Okaikwei South (NPP)
Dakoa Newman is a Ghanaian politician who is a member of the New Patriotic Party. She won Okaikwei South Constituency seat by getting 40,393 votes representing 60.82% against her closest contender Abraham Kotei of the NDC who obtained 26,019 votes representing 39.18%.
Zuwera Mohammed Ibrahim
Zuwera Mohammed Ibrahim is a member of parliament for the National Democratic Congress and represented the people of Salaga south constituency in the Savannah Region.
She won after polling votes of 20,525 representing 49.5% against the incumbent Member of Parliament and Savannah regional minister, Salifu Adam Braimah of the NPP who had 19,086 representing 45.90%.