The 10 Most Expensive Phones in the World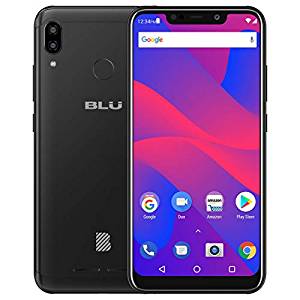 The 10 Most Expensive Phones in the World
New iPhones can cost in excess of $1,000, which is a lot of money for most people.
But not for the owners of the phones on this list.
There are actually mobile phones, mainly iPhones, that are worth and have sold for over $1 million dollars!
So, BRACE YOURSELF, as this list of the 10 most expensive phones in the world will blow your mind!
The 10 Most Expensive Phones in the World
The list of phones and figures mentioned below have been compiled from various sources around the web; such as Luxhabitat, Value Walk & Marketing91.
These are the 10 most expensive phones in the world:
10. Virtue Signature Cobra – $310,000
The first most expensive phone on our list is the Virtue Signature Cobra.
Virtue has a reputation for creating some of the best luxury phones in the world, and their Signature Cobra edition is no exception.
The Signature Cobra is part of an eight phone limited series, each phone costing $310,000.
It was deisnged by French jewellery company Boucheron Vertu and assembled by hand in the United Kingdom.
As well as the phone itself being gold plated, the most striking and decorative feature, the Cobra, which wraps itself around the handset; is made of solid gold and contains four-hundred and thirty-nine rubies and two emeralds.
As only eight have ever been known to be created, getting your hands on one could be a bit of a nightmare, even if you're well connected.
9. Goldvish Revolution – $488,150
Next on the list is this impressive $488,150 phone from Goldvish, a popular Swedish brand.
The Revolution is part of a thirty-two unit series and is one of the most expensive phones to have ever been created.
The phone's shape is noticeably different from most, which adds to its exclusivity quite a bit.
On top of that, it's made from white and pink gold, fine leather, diamonds and has a sapphire glass display case.
If that wasn't enough, the phone also has a detachable analog watch by Fredric Jouvenot.
If you've got close to half a million dollars to spend, then why not treat yourself!
8. Gresso Luxor Las Vegas Jackpot – $1 Million
In eighth place, we have the Las Vegas Jackpot by Gresso, a world-famous accessory designer.
For a cool $1 Million dollars you can own one of the most expensive phones in the world.
Part of a limited edition series of only three units; each phone comes with its own unique number engraved on the back.
The phone is made from an impressive, one hundred and eighty grams of gold and black diamonds, each at 45.5 carats.
If you like your phone to have different textures, then the back panel is made from a precious wood of a two-hundred-year-old African tree.
Also, every key on the phone has been beautified with manually polished 32-carat gem sapphires.
7. Goldvish Le Million – $1 Million
The next phone to break the $1 Million dollar mark is the Le Million by the renowned luxury brand, Goldvish.
At the time of its release, Le Million won a place in the Guinness Book of Records for being the most exclusive and most expensive phone in the world.
The phone was designed by Emmanuel Gueit, a jewellery and watch designer.
It is made with 18-karat white gold and has 120 carats of  VVS-1 grade diamonds studded into it and its display case is made from Saphire Glass.
Getting your hands on one is going to be tricky, as Goldvish only manufactured three phones as part of a limited edition series.
6. Diamond Crypto Smartphone – $1.3 Million
The Diamond Crypto Smartphone was once considered to be the most expensive phone in the world.
The phone was designed by Aloisson and manufactured by JSC Ancort.
The majority of the mobile phone is made up of solid platinum, whilst its logo and home button are made from rose gold.
As well as that, the phone has fifty diamonds studded into it, including 10 rare blue cloured diamonds.
The small amount of wood that's featured on the sides of the phone is made from Macassar Ebony.
Apart from the super luxurious aesthetics of the phone; the software it uses has been developed to include a special encryption technology to keep the owner's sensitive information safe.
5. iPhone 3G Kings Button – $2.5 Million
The fifth most expensive phone in the world is the iPhone 3G Kings Button, coming in at a whopping $2.5 million.
The phone was deisnged by Austrian designer, Peter Alisson, and is made up of, 18-karat yellow, white and rose gold.
The white gold strip, which runs around the entire edge of the phone, is decorated with one hundred and thirty-eight diamonds.
Perhaps the most significant and extravagant feature of the iPhone is the 6.6-carat single-cut diamond that's been used to replace the iPhones original home button.
If pressing a 6.6-carat diamond to move your apps around isn't luxury, then I don't know what is!
The phone is considered to be one of the most beautiful phones in the market, and very popular with phone fanatics.
4. Goldstriker iPhone 3GS Supreme – $3.2 Million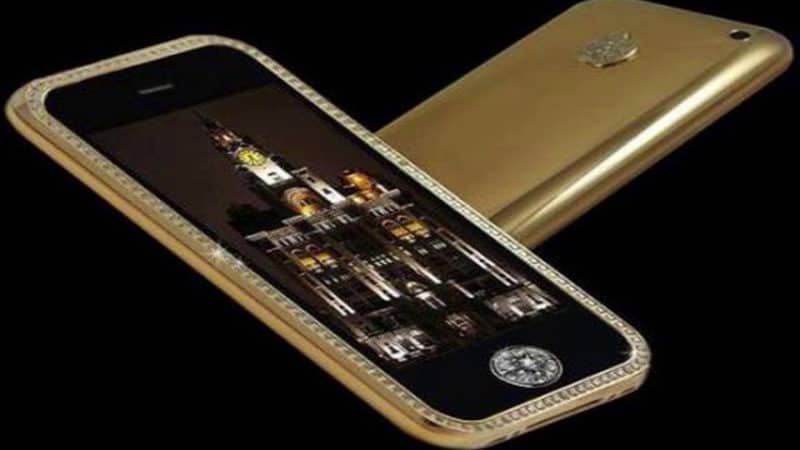 Similar to the 3G Kings Button, the Goldstriker 3GS Supreme has many of the same features but includes more carats.
The phone is another successful creation from Stuart Hughes and is made from two hundred and seventy-one grams of twenty-two-karat gold.
The bezel of the iPhone contains one hundred and thirty-six diamonds and the Apple logo on the rear of the phone is studded with fifty-three diamonds.
Now, similar to the Kings Button, the Goldstriker also has a single-cut diamond for a home button, but this one is a whopping 7.1 carats.
If the phone doesn't do it for you on its own, then its packaging and the way it's presented, might!
When you purchase a Goldstriker iPhone 3GS Supreme, you'll be given a solid granite box; made from one single piece of granite, embellished with top-grain leather and Kashmir gold.
How's that for presentation?!
3. Stuart Hughes iPhone 4 Diamond Rose Edition – $8 Million
Coming in at number 3 is yet another iPhone design collaboration from Stuart Hughes.
This iPhone 4 Diamond Rose Edition is the third most expensive phone in the world.
To keep it exclusive, only two phones have been manufactured to date, each one was completely customised for their owners.
The phone is made from solid rose gold and includes five hundred 100 carat diamonds, and the Apple logo is decorated with fifty-three diamonds.
Like the previous two phones on our list, the home button is made from a single-cut pink diamond of 7.4 carats.
If you're into your packaging, then you'll be pleased to know that $8 million dollars will also get you a solid granite presentation box, like the Goldstriker Supreme and Kings Button.
2. Stuart Hughes iPhone 4s Elite Gold – $9.4 Million
Continuing his dominance in the luxury phone market, and making yet another one of the worlds most expensive phones, Stuarts Hughes's next iPhone is worth a staggering $9.4 Million.
Being the second most expensive phone in the world comes with a lot of expectations. With that said, the Elite Gold iPhone 4 certainly doesn't disappoint.
The handmade phone is coated with five-hundred, one-hundred-carat diamonds and its rear panel and logo are made from twenty-four-carat gold.
The logo also contains fifty-three diamonds, to give it that extra wow factor, and the home button is made from an 8.6-carat single-cut diamond.
If you were to lose or misplace that 8.6-carat single-cut diamond; then you'll be happy to know that your $9.4 million dollar investment also gets you an additional 7.6-carat single-cut diamond, as a backup!
Now, to top it off, the phone comes in one hell of a box. In actual fact, it's more of a chest. It's made from solid platinum with actual polished pieces of original T-Rex dinosaur bone.
It's finished off with several rare precious gemstones like Opals, Star Sunstone, Rutile Quartz, Charoite and Pietersite.
1. Falcon Supernova iPhone 6 Pink Diamond – $48.5 Million
The worlds most expensive phone is the Falcon Supernova iPhone 6 Pink Diamond Edition, costing an unbelievable $48.5 million
The Falcon Supernova is a customised iPhone 6, introduced in 2004, that's covered in twenty-four-carat gold and decorated with one massive pink diamond on its rear.
Its also coated in platinum and features hack prevention technology to keep the owner's information safe from unwanted prying eyes.
The Pink Diamond Falcon Supernova is the prised position of Asia's richest man's wife, and Indian cricket team owner, Nita Ambani.
READ The 10 Strongest Currencies in the World
It's not the nicest looking phone on the list in, but it's still the most expensive phone in the world, so it gets it kudos for that!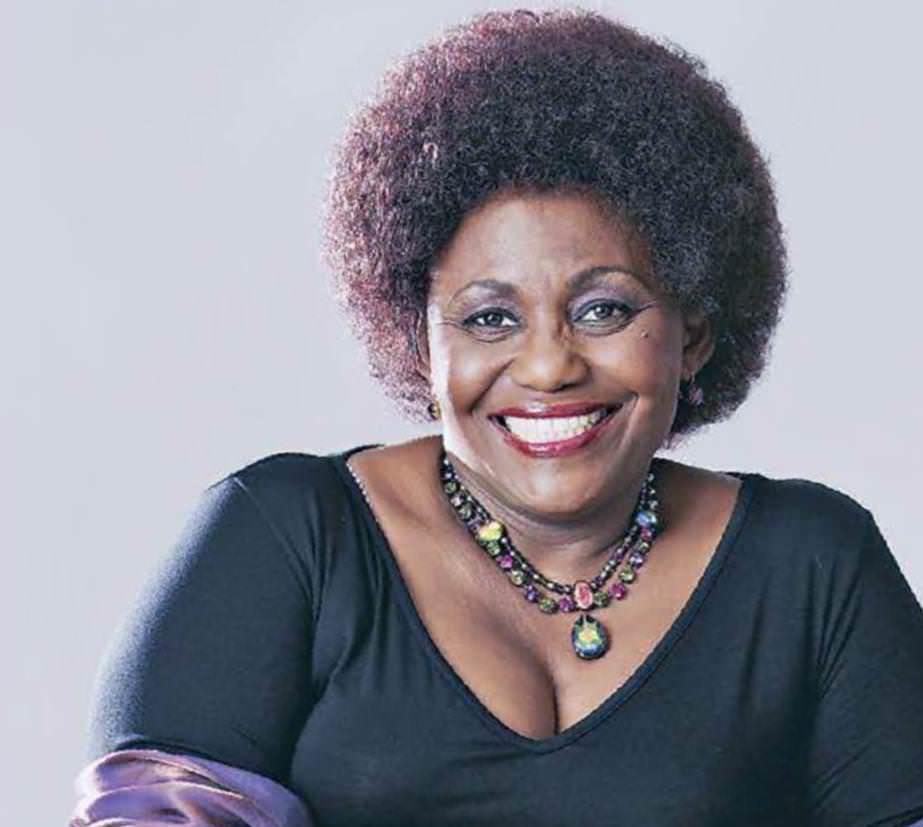 Glusea brings to you Nandi Nyembe net worth
Nandi Nyembe  is a South African actress known for her roles in the sports drama Zone 14, and Soul City.
Early life
Nyembe was born in Kliptown, Johannesburg, in 1950, also stayed in various places, like Botswana and East London , South Africa when she was young. Nyembe has shared how she used to always be cast as a maid in auditions, because of the apartheid regime
Nyembe is known for playing Nandi Sibiya from 1 until 2012 on Zone 14.She also portrayed the character of Lily on SABC 1 hit teen-dramaYizo Yizo (2001-2004), and the leading character in the SABC 1 sitcom Izoso Connexion, from (2006-2007).
She acted in feature films, including Reasonable Man (1999), Saturday Night at the Palace (1987) and supporting actress in Yesterday, in 2004
Nandi Nyembe Net Worth
Nandi Nyembe net worth is estimated at $800,000..
Nyembe has also been a cast member on several television shows, including Mzansi Magic's Isithunzi, Isibaya and The Road for two seasons. In 2016, she was cast in the e.tv drama series Ashes to Ashes. In 2017,Nyembe joined the cast of Mzansi Magic Isithembiso Dolly.
Read Thishiwe Ziqubu net worth
Nyembe has a daughter Nyembe who practiced sangoma (Medium/phycic), she had her sangoma initiation when she was only 17.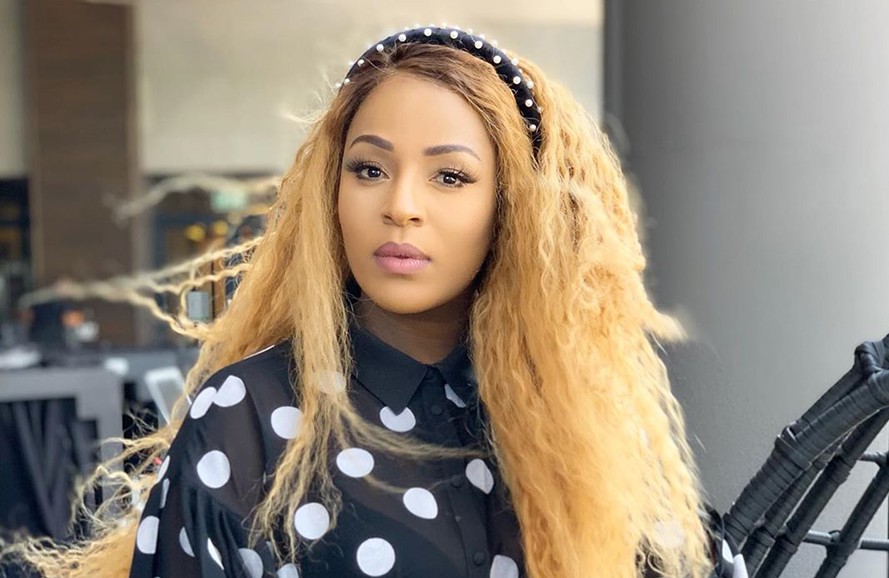 Glusea brings to you Jessica Nkosi net worth and biography
Jessica Ayanda Nkosi is a South African actress and TV presenter, best known for her leading roles in M-Net commissioned telenovelas Isibaya, Ayeye and recently The Queen.
In this article, we will be bringing to you Jessica Nkosi net worth and other information you need to know.
Early life
Jessica Nkosi was born in Empangeni, KwaZulu-Natal to Jabu Nkosi and Nhlanhlayethu Ntuli. Nkosi moved to Eshowe, KwaZulu-Natal after the separation of her parents. While Nkosi was in Grade 11, her father died from Hodgkin's Lymphoma.
Nkosi attended the University of KwaZulu-Natal. Although she began her studies pursuing a Bachelor's Degree in Law, she later switched to studies toward a Bachelor's Degree in Drama and Performing Arts from which she graduated in 2012
Read Thisshiwe Ziqubu net worth
On September 2018, Nkosi and her partner Uzalo actor, Ntokozo Dlamini welcomed their daughter, Namisa Dlamini.
n 2015, she starred as Eve on Mzansi Magic's Ayeye.
In 2020, Jessica began her new role as Thando Sebata on the popular South African telenovela, The Queen.
Jessica Nkosi Net Worth
Jessica Nkosi net worth is $16 million. Nkosi has made appearances on numerous award shows such as the Channel O Music Video Awards, the MTV Africa Music Awards, V-Entertainment and other shows. She has appeared on variety shows such as MTV's Lip Sync Battle Africa as a celebrity guest. She has been brand ambassador for several brands including;
Durban Tourism – Ambassador
Clinique – Global Ambassador
Volvo – Ambassador
G.H. Mumm – Ambassador
Menzi Ngubane Net Worth
What is Menzi Ngubane net worth ? Continue reading to find more information about him.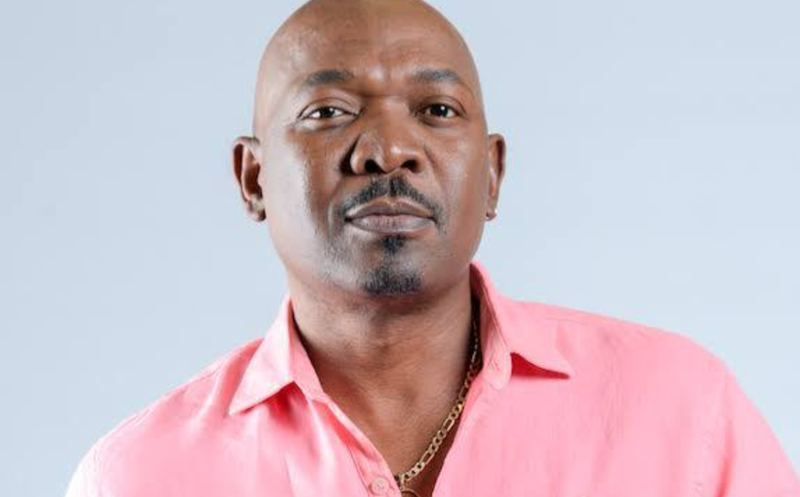 Glusean brings to you Menzi Ngubane net worth
Menzi Ngubane  is a South African actor best known for playing the role of Sibusiso Dlomo on the soap opera Generations.
Ngubane has also played numerous roles on other South African TV shows, including Yizo Yizo, Ashes to Ashes, Gold Diggers, and Heist. In 2016, he joined the cast of the television drama series Isibaya, playing a taxi firm manager with a dubious past
Ngubane has also appeared in a number of South African films, including How to Steal 2 Million, alongside John Kani, Terry Pheto and Rapulana Seiphemo. The film won Best Picture at the 2012 African Movie Academy Awards.
Menzi Ngubane Net Worth
Menzi Ngubane net worth is $1 million. Ngubane has won and has been nominated for a number of film and television awards in South Africa. He is married to Sikelelo Sishuba