The Most Expensive Engagement Rings In the World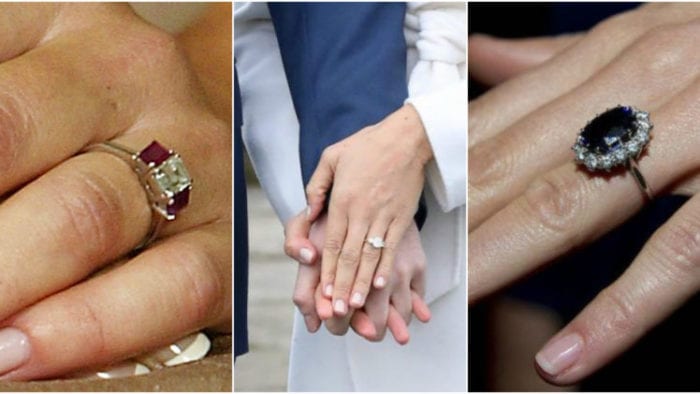 Marriage is something to be celebrated and cherished, so what better way to symbolise your love for someone, than an expensive piece of jewellery!
Now, saying that, there's expensive and then there's EXPENSIVE!! You're about to see the $10 MILLION end of expensive!
Here's a list of the  most expensive Engagement Rings in the world…
The  Most Expensive Engagement Rings In the World
The list of engagement rings and figures mentioned below have been compiled from various sources around the web, such as Elite Readers, Hello Magazine & Brides.
These are the most expensive engagement rings in the world:
20. Cardi B – $500,000
The first most expensive engagement ring on the list is owned by American rapper, Cardi B.
The 8-carat pear-shaped engagement ring cost Cardi's fiance a whopping $500,000!
If you think dropping $500,000 of an engagement ring is a big deal, then keep reading as you they continue to get even more expensive!
19. Kate Middleton – $500,000 
The Duchess of Cambridge's engagement ring consists of a 12-carat sapphire that's surrounded by diamonds.
The ring actually has a lot more sentimental value than any normal engagement ring, as it was formerly worn by her late mother-in-law, Princess Diana.
Princess Diana was loved and adored by many, so to be fortunate enough to wear her ring is a massive privilege.
18. Lady Gaga – $500,000
Next up, we have the engagement ring of Lady Gaga.
If you know anything at all about the performer, you'll know that she's pretty flamboyant and likes to do things big!
So, it's no surprise that her engagement ring cost so much money. The ring is a unique heart-shaped solitaire diamond of roughly 6 carats, made by Lorraine Schwartz.
And to give it a more personal touch, the ring also includes the couple's initials engraved on the inside of the platinum band.
17. Iggy Azalea – $500,000
If you're into your hip-hop, then you'll know who Iggy Azalea is.
The rapper/singer-songwriter has a number of hits like "Fancy, Work & Black Widow.
All those hits gained her a lot of attention, and one particular NBA star, Nick Young, like her so much that he ended up proposing to her.
He chose a 10.43-carat diamond ring that features an 8.15 carat fancy yellow cushion-cut centre stone.
The stone is surrounded by white diamonds and the whole ring is set in 18-Karat white gold.
16. Gabrielle Union – $1 Million
In sixteenth place, we have the engagement ring given to Gabrielle Union.
NBA star Dwyane wade proposed to her with an 8.5-carat cushion-cut diamond in a platinum solitaire setting, made by Jason Arasheben.
It's simple, minimal and elegant design allows the focus to be directly drawn to the main focal point – the cushion cut diamond!
Stunning!
15. Angelina Jolie – $1 Million
When Brad Pitt proposed to Angelina Jolie back in 2012, he did it with some style.
The ring features an emerald-cut centre diamond of approximately 6 carats and tapered baguette diamonds surrounding the entire ring.
It totally carat weight is approximately 16 carats which are all set in 18k yellow gold.
To make it even more sentimental, Brad designed the ring with the expertise of jeweller Robert Procop.
14. Jennifer Aniston – $1 Million 
Jennifer Aniston's most recent engagement ring, from fiance Justin Theroux, is a classic solitaire cushion-shaped rose-cut diamond set in 18 Karat yellow gold.
It weighs in around 10 karats and was designed by Jennifer's friend, Jennifer Meyer.
It's probably one of the most eye-catching engagement rings you'll ever see, as you can't help but notice the massive solitaire diamond!
13. Kate Upton – $1.5 Million 
The thirteenth most expensive engagement ring in the world is owned by model and actress, Kate Upton.
The $1.5 million engagement ring, is pretty gigantic, and it's almost as big as her finances, Justin Verlander's, World Series ring!
It's certainly a bit of a show stopper that's for sure.
12. Blake Lively – $2.5 Million 
Deadpool star, Ryan Reynolds, dazzled his bride to be with this $2.5 million engagement ring.
Its made by Lorraine Schwartz and features a 12-carat oval-cut solitaire diamond, set in 18 karat rose gold.
The ring is right on point when it comes to trend and also features small micro pavé diamonds in the band.
Phenomenal!
11. Jacqueline Kennedy Onassis – $2.6 Million 
Greek billionaire, Aristotle Onassis proposed to Jacqueline Kennedy with this sensational $2.6 million engagement ring.
The ring was made by Harry Winston and features a 40.42-carat marquise-cut diamond.
It's truly out of this world and well deserved of its place amongst the most expensive engagement rings in the world.
10. Melania Trump – $3 Million 
Breaking into the top ten is Melania Trump's $3 million 25-carat emerald-cut diamond engagement ring.
The Graff diamonds ring is very simplistic and oozes a sense of class.
After some initial speculation into the actual her husband paid for the ring, I'm sure by now she's super happy with it!
9. Jennifer Lopez – $4.5 Million
When Marc Anthony proposed to Jennifer Lopez in 2004, he sure did it with some style!
The singer, songwriter and actress received a rare blue 8.5-carat diamond ring from Marc, which was valued at approximately $4.5 million!
Unfortunately, the marriage didn't last, however, the engagement likely either held or increased its value, due to the association with the legendary performer.
8. Grace Kelly – $4.6 Million
Back in 1995, Prince Rainier III of Monaco proposed to Grace Kelley with a mahoosive 10.47 emerald-cut diamond ring, by Cartier.
The ring has received a lot of attention over the years, and rightly so, it's an incredible piece of jewellery with a unique history.
If you're in the market for an engagement ring and you have around $5 million to spend, then use this one as a reference point and you won't go wrong!
7. Paris Hilton – $4.7 Million
Next up we have Paris Hilton's engagement ring giving to her by her ex-finance, Paris Latsis.
The $4.7 million 24-carat canary diamond ring ended up being auctioned off to help provide aid for the victims of Hurricane Katrina, as the couple decided to call off the wedding.
At least some good came out of it. $4.7 million bucks can go a long way in times of need.
6. Beyonce – $5 Million
Jay-Z proposed to Beyonce with an 18-carat emerald-cut flawless centre diamond, which is set on a split shank band.
The platinum band contains micro-pavé diamonds and was designed by Lorraine Schwartz. Since it's creation, it's also inspired a number of other celebrity engagement rings, some of which are featured on our list!
Overall, the ring is subtle, classy and striking all at the same time.
5. Anna Kournikova – $5.4 Million
Former professional tennis player, Anna Kournikova received beautiful champagne and cognac 11-carat pear-shaped diamond, classicly mounted with diamond accents from her now-husband, Enrique Iglesias.
It's certainly difficult to miss, and I'm sure it helps start a lot of conversations, as it's striking, to say the least.
If you're thinking of designing something for your partner, then perhaps using this one as your inspiration, might not be a bad idea, as it's in the top five most expensive engagement rings in the world.
However, don't forget the price, it's $5.4 million!
4. Kim Kardashian – $8 Million
As always, only the best will do for Kim Kardashian.
Kanye proposed to Kim with a beautiful 15 carat D colour, flawless cushion cut diamond, made by Lorraine Schwartz.
The diamond itself is set as a solitaire on a thin platinum band with micro-pavé diamonds.
It really is a stunning example of bespoke jewellery and well worth its place amongst the most expensive engagement rings in the world.
3. Elizabeth Taylor – $8.8 Million
In third place, we have Elizabeth Taylor's engagement ring.
Elizabeth's ring held the title for the largest and most expensive celebrity engagement ring of all time for several decades.
It's a 33-carat Asscher cut Krupp Diamond, set in platinum which was given to her by Richard Burton.
It's one hell of a ring, that's for sure!
2. Blue Diamond by Bvlgari – $9.5 Million
In second place, we have this stunning example of a truly unique engagement ring by Bvlgari.
The 5.4 blue carat diamond ring was purchased by Graff diamonds and once held the title of the worlds most expensive engagement ring.
Getting close to $10 million, this ring is certainly only attainable to the super-wealthy for the super-wealthy.
1. Mariah Carey – $10 Million 
Topping them all is Mariah Carey's $10 million engagement ring, given to her by her ex-finance, Australian businessman, James Packer.
The emerald-cut diamond ring is a whopping 35-carats and has two delicate tapered baguette diamonds. The ring is set in solid platinum.
Its single focus design insures the diamond truly shows off its splendour and magnificence!
Jackie Appiah Net Worth 2021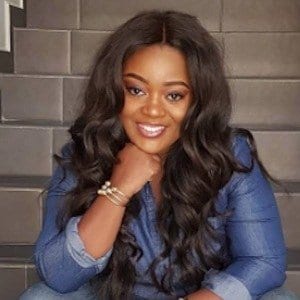 Jackie Appiah net worth 2021: Jackie Appiah is a Canadian-born Ghanaian actress. Appiah is the last of five children. She was born in Toronto and spent her early childhood in Canada, and moved to Ghana with her mother at age 10. we will be bringing to you Jackie Appiah net worth
Appiah's appearance on screen became regular when she was invited by Edward Seddoh Junior, the writer of Things We Do For Love , where she played the role of Enyonam Blagogee. She later took part in Tentacles, Games People Play, Sun-city and many other TV series including The popular YOLO.
Appiah married Peter Agyemang in 2005 and has one son.
Appiah remembers herself as being very shy the first time she went on set, "It was a Venus Film Production titled Divine Love and I had to play the role of Kate, the protagonist. I didn't believe I did too good. I fumbled but, many people did not notice it." Despite her nervousness, the first timer said she succeeded in impressing everyone.
Jackie Appiah Net Worth 2021
Jackie Appiah's estimated Net Worth 2021 is estimated as $800, 000.
she has received several awards and nominations, including the awards for Best Actress in a Leading Role at the 2010 Africa Movie Academy Awards; and Best Actress in a Supporting Role at the Africa Movie Academy Awards in 2007. She received two nominations for Best Actress in a Leading Role and Best Upcoming Actress at the Africa Movie Academy Awards in 2008.
Appiah's face can be seen on many billboards and TV commercials in Ghana including a GSMF advert on protection against HIV AIDS. She won the face of U.B in a promotion she did for them on TV commercials and she is currently the face of IPMC for commercials and billboards. "GSMF " was her first TV commercial
READ VAN VICKER NET WORTH
Have your say on Jackie Appiah net worth in the comments below.
Source: Glusea
Content on this website is protected by DMCA.  Dont waste your time copying because you would eventually remove it.