We bring to you King Mswati net worth.
King Mswati has been considered one of the wealthiest monarchs in the world.
He has been a King since he was 18 years
As of 2023, King Mswati net worth is $500 million.
King Mswati Profile
King Mswati is the king of Eswatini and head of the Swazi Royal Family.
He was born on 19 April 1968 in Manzini in the Protectorate of Swaziland to King Sobhuza II and one of his younger wives, Ntfombi Tfwala.
He was crowned as Mswati III, Ingwenyama and King of Swaziland, on 25 April 1986 at the age of 18, thus becoming the youngest ruling monarch in the world at that time.
Together with his mother, Ntfombi Tfwala, now Queen Mother , he rules the country as an absolute monarch. Mswati III is known for his practice of polygamy and currently has 15 wives. His policies and lavish lifestyle have led to local protests and international criticism.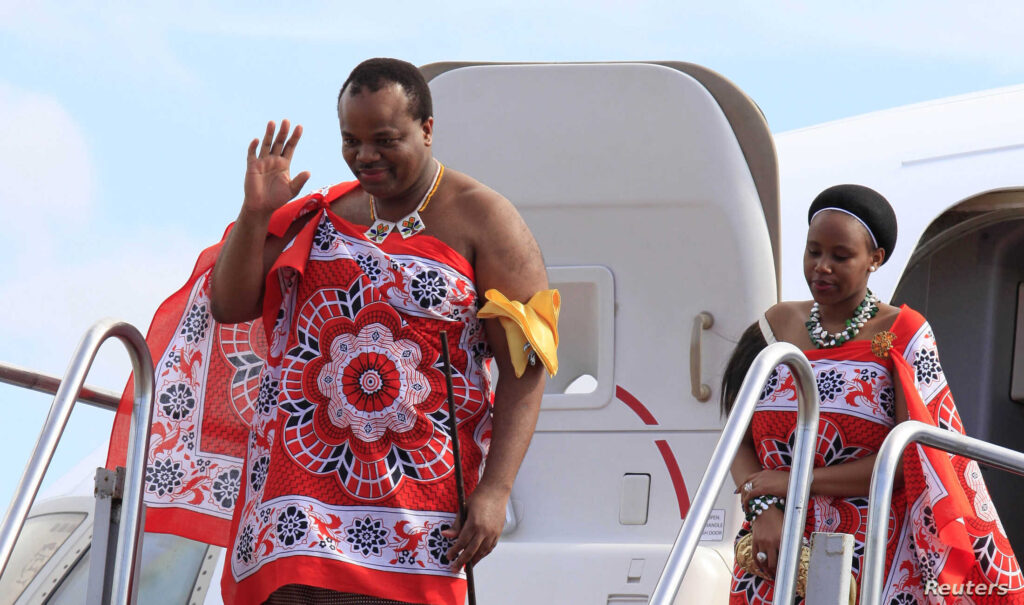 Kingship
Mswati was introduced as Crown Prince in September 1983 and was crowned king on 25 April 1986, aged 18 years and 6 days, and thus making him the youngest reigning monarch until the ascension of King Jigme Khesar Namgyel Wangchuck of Bhutan on 14 December 2006
He was also the youngest head of state until Joseph Kabila took office on 26 January 2001 as President of the Democratic Republic of the Congo. The king and his mother, whose title is Indlovukati rule jointly.
Family and succession
he king currently has 15 wives and 23 children. A Swazi king's first two wives are chosen for him by the national councillors. There are complex rules on succession.
Traditionally the king is chosen through his mother as represented in the Swazi saying Inkhosi, yinkhosi ngenina, meaning "a king is king through his mother".
According to tradition, he can marry his fiancées only after they have become pregnant, proving they can bear heirs. Until then, they are termed liphovela, or "concubines"
King Mswati Net Worth
King Wswati is one of the richest Kings in Africa . His fortunes have been valued at $500 million.
Mswati has been criticized for his lavish lifestyle, especially by the media; in one report he was accused of living a luxurious lifestyle while the people of his country starve.
In the 2014 national budget, parliament allocated $61 million (US) for the King's annual household budget, while 63% of Swazis live on less than $1.25 per day.
Following criticism of his purchase of luxury cars, including a $500,000 DaimlerChrysler's flagship Maybach 62 luxury automobile, he banned the photography of his vehicles.
Mswati has a personal stake in a large portion of Eswatini's economy which is a factor in its below-average economic growth for a Sub-Saharan nation. As an absolute monarch, he holds the power to dissolve parties, and can veto any legislation parliament passes.
Read Top 10 Richest Presidents in Africa
King Mswati net worth.