If you want to learn how to make money online in Ghana , then you're at the right place
Surfing through the world wide web, you would find many articles on how to make money online in Ghana. well this article is not to add up to the number, the purpose of the article is to reveal to you the legitimate, tried and tested ways to make money online in Ghana and the risk involved in each method. while some of the method require some level of expertise and patience, they are all real ways to make money in Ghana either as full time or as a pert time for extra cash.
HOW TO MAKE MONEY ONLINE IN GHANA
Below are the various ways one can make money online in Ghana. All you need is a laptop or computer with source of internet and 'maybe a little capital'
INVESTING IN STOCK
Stocks are an equity investment that represents part ownership in a corporation and entitles you to part of that corporation's earnings and assets.
One of the primary benefits of investing in the stock market is the chance to grow your money. Over time, the stock market tends to rise in value, though the prices of individual stocks rise and fall daily. Investments in stable companies that are able to grow tend to make profits for investors.
READ Top Ten Best Mobile Phone Brands In The World
Investing in stock is often risky, which draws attention to the huge gains and losses of some investors. If you manage the risks, you can take advantage of the stock market to secure your financial position and earn money. Investing in stock require opening a brokerage account with a stock broker. some popular stock brokers in Ghana by Ghana stock Exchange are; CAL BROKERS LIMITED, CDH SECURITIES LTD, DATABANK BROKERAGE LIMITED, EDC STOCKBROKERS LIMITED FIRST ATLANTIC BROKERS LTD, GOLD COAST BROKERAGE LIMITED, REPUBLIC SECURITIES, SECURITIES (GHANA) LIMITED, UMB Stockbrokers Limited (UMBSL) , NEW WORLD SECURITIES, NTHC SECURITIES LIMITED, PRUDENTIAL STOCKBROKERS LTD. – November 16, 2018SIC BROKERAGE LIMITED, STRATEGIC AFRICAN SECURITIES LTD, WORLDWIDE SECURITIES LIMITED , AFRICAN ALLIANCE SECURITIES GHANA LIMITED, LIBERTY SECURITIES LIMITED, FIRSTBANC BROKERAGE SERVICES LTD, SBG Securities Ghana Limited , CHAPEL HILL DENHAM SECURITIES GHANA LIMITED , Bullion Securities Limited
READ Top Ten Richest Football Players in the world
MAKING MONEY WITH FACEBOOK GROUPS
Facebook is a real way to make money in Ghana though it requires consistency and time. You can create a Facebook group, grow the membership and start advertising on it. Many companies and musicians willing be willing to pay for their products to be advertised on Facebook groups.
LOW RISK BETTING
Sports betting is the activity of predicting sports results and placing a wager on the outcome. Some Betting Companies in Ghana include Supa bet, premierbet, mga bets, safaribets, Eazi bets, mybets, 1xbets.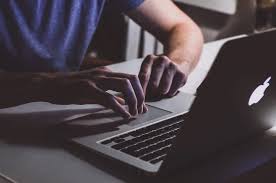 START A YOU TUBE CHANNEL
You Tube is a place for Video blogging. a lot of people have made you blogging a full time income and are earning a lot from it. If you have an idea you can convert to a video, then you can start a youtube channel, upload your videos and start monetizing your channel.
AFFILIATE MARKETING
Essentially affiliate marketing involves a merchant paying a commission to other online entities, known as affiliates, for referring new business to the merchant's website. Affiliate marketing is performance-based, which means affiliates only get paid when their promotional efforts actually result in a transaction. In Ghana, you can become an affiliate marketer by applying with Jumia . You will receive a link after sign up. share the link on your social media pages. Each time someone makes a purchase using your link, you get a commission for the referral .
Online surveys
There are numerous companies that roll out surveys in order to get feedback from their customers. They usually invite online applicants to engage in a survey, and at the end of it, you are paid. The questions are usually simple and straightforward. All you have to do is enroll yourself and get listed. Then they will send you the questions.