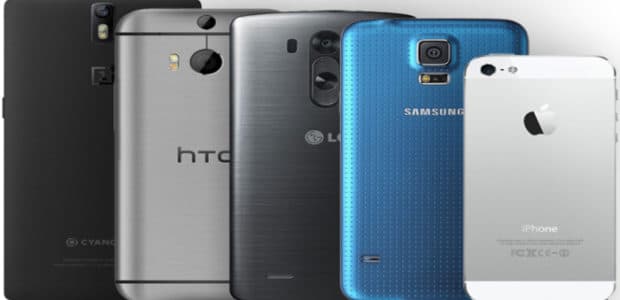 We bring to you the best mobile phone brands in the world 2019
Smart  phone technology  is one of the best technological innovations of the 21st century. The benefits of owning a smart phone can never be over stated.  Their stronger hardware capabilities and extensive mobile operating systems, which facilitate  wider software, internet (including web browsing over mobile broadband), and multimedia functionality (including music, video, cameras, and gaming), alongside core phone functions such as voice calls and text messaging are some of the benefits or functions of a smart phone. In this article, we bring to you the best mobile phone brands in the world 2019.
TOP TEN BEST MOBILE PHONE BRANDS IN THE WORLD 2019
1. Samsung
Market share 22.7%
Headquartered in Samsung town, Samsung electronics is a South Korean company and is a subsidiary of Samsung group. The flagship products of Samsung are Samsung Galaxy S7 edge+ and Galaxy Note 7. Recently, Samsung developed Tizen OS for its smartphones an alternate to its Android-based smartphones. Galaxy J7 Prime 2 is the latest mobile launch of Samsung in March 2018. For its latest launch Galaxy S9 Samsung also partnered with Audio expert companies such as AKG and Dolby to give customers a high quality sound experience. Samsung India is re-launching its most successful smartphone, Galaxy S8, with a majestic Burgundy Red color.
READ BEST COUNTRIES IN THE WORLD TO LIVE IN 
2 Huawei
Market Share 17%
Huawei Technologies Co., Ltd. ( is a Chinese multinational technology company that provides telecommunications equipment and sells consumer electronics, including smartphones and is headquartered in Shenzhen, Guangdong province. Huawei has global presence in more than 170 countries and is also anticipated to build and develop its own operating system, which shows its strong presence in the mobile market.
3 Apple 
Market share 11 %
iPhone is a line of smartphones designed and marketed by Apple Inc. All generations of the iPhone use Apple's iOS mobile operating system software. The first-generation iPhone was released on June 29, 2007, and multiple new hardware iterations with new iOS releases have been released since.
On September 12, 2018, Apple officially unveiled the iPhone XS, XS Max and XR at the Steve Jobs theater at Apple Park. The XS and XS Max feature an improved Super Retina Display with Dolby Vision and HDR10 support with the XS Max featuring a larger 6.5″ display, improved cameras with Smart HDR, and the A12 Bionic chip. The iPhone XS and XS Max are IP68 water, liquid, and dust resistant which allow the devices to be submerged in up to 2 meters for a duration of 30 minutes, while iPhone XR retained the IP67 certification found in the first-generation iPhone X and also features an IPS LCD display instead of the OLED displays found in the higher end models. The iPhone XS/XS Max's IP68 certifications were tested using various liquids such as chlorinated-water, salt water, tea, wine, beer, and juices. Apple also announced the fourth generation of Apple Watch, the Apple Watch Series 4.
4. Oppo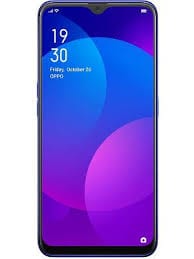 Guangdong OPPO Mobile Telecommunications Corp., Ltd, commonly referred to as OPPO, is a Chinese consumer electronics and mobile communications company headquartered in Dongguan, Guangdong, in China, and known for its smartphones, Blu-ray players and other electronic devices that are made in China. A leading manufacturer of smartphones, OPPO was the top smartphone brand in China in 2019 and was ranked No. 4 worldwide
5. Vivo
Started in 2009, this is the fastest growing smartphone company in the world having a strong global footprint with its wide mobile range. Vivo had recently developed Android-based software system known as Funtouch. Vivo entered the top mobile phone brands within the half quarter of 2017 with a worldwide market share of 10.7%.  Some of the premium smartphones of Vivo are X series, V series as the middle-priced phones and the Y series as the low-end smartphones. In 2018 Vivo released exclusive smartphones X20 UD, the world's preliminary smartphone with a fingerprint scanner that utilized the "ClearID" technology. Celebrity endorsements, sponsorships have propelled the brand vale of Vivo. Vivo recently launched V9 mobile series that is similar to Apple's iPhone X with its notch display. Vivo is the first Android company to launch smartphones that features a notch display similar to Apple's iPhone X that has a full view display with a notch on top.
6 LG
LG's premium mobile brands embody the G-Series, the K-Series, LG Tribute, the LG G Flex and also the LG Nexus. LG sells nearly sixty million units a year, making it one of the most popular and high volume-driven mobile companies in the world.
The new technology is going to be embedded in the 2018 version of the LG V30 model which will be LG's most advanced smartphone till date.
7 Xiaomi
Xiaomi released its first smartphone in August 2011 and rapidly gained market share in China to become the country's largest smartphone company in 2014. At the start of second quarter of 2018, Xiaomi was the world's fourth-largest smartphone manufacturer, leading in both the largest market, China, and the second-largest market, India. Xiaomi later developed a wider range of consumer electronics, including a smart home (IoT) device ecosystem. In 2019 Xiaomi  is the 7th best smart phone brand in the world.
8 Lenovo
Lenovo smartphones are marketed as the "LePhone" in Mainland China and the "IdeaPhone" overseas. Motorola Mobility, ZUK Mobile and Medion, divisions of Lenovo, sell smartphones under their own brands. As of September 2015, Lenovo is in the process of rebranding most of its phones using the Motorola brand name.
9 ZTE.
Telecommunications equipment and mobile manufacturing brand ZTE from China is a leading smartphone company. The mobile phones made by ZTE are also sold with the name OEM in different parts of the world. ZTE company has subsidiaries named ZTEsoft, Zonergy and Nubia Technology which are all involved in telecom equipments and peripherals. With extensive distribution and strong marketing, ZTE has its business spread in 140 countries. Such a strong presence and good revenues show why ZTE is one of the top global mobile phone brands in the world market.
10 Tecno
Tecno Mobile is a Chinese mobile phone manufacturer which is based in Hong Kong. It was established in 2006. It is a subsidiary of Transion Holdings.
Tecno focused its business on Africa and the South Asian market. However, following market research conducted in Southeast Asia, Africa and Latin America, the company found that Africa was the most lucrative region. As a result of this, in 2008, the company stopped doing business in Asia to exclusively focus on Africa.