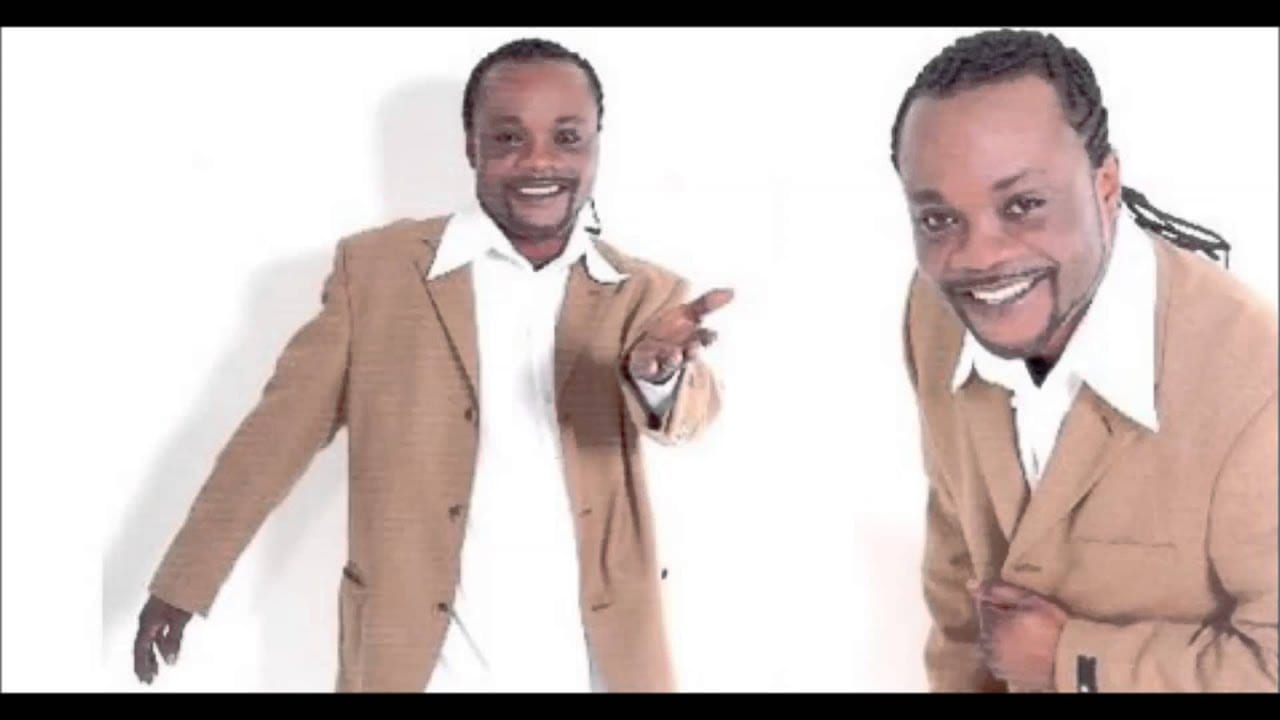 Glusea – Daddy Lumba net worth
Charles Kwodwo Fosu is one of the most prolific musicians to have originated from Ghana. With about 25 albums and a music studio, Lumba is worth celebrating as a music icon in the Ghanaian music industry.
Read Sarkodie net worth
Daddy Lumba Profile
Lumba was born Charles Kwadwo Fosu on the 29th of September 1964 in a village called Nsuta Amangoase in the Sekyere Central District, near Mampong in Ashanti Region.
His father, Owoahene Kwadwo Fosu, a teacher, died when Daddy Lumba was only a child. His mother, Comfort Gyamfi, popularly known as Ama Saah, was also a teacher. She died in 2001 in Kumasi.
Lumba's Music Career
Daddy Lumba's music career started at the age of 16. He was the leader of Juaben Senior High School choir. Whiles in school, Lumba formed the Lumba Brothers group with his friends Yaw and Kwabena and girlfriend, Theresa Abebrese.
After school, Lumba traveled to Germany to seek greener pastures.
In Germany, he met Ernest Nana Acheampong. Nana had already formed a group called talking dreams with a white man. The only thing Lumba knew at the time was gospel music, and he has credited Nana Acheampong for introducing him to highlife music.
They formed another group called Lumba Brothers, the same name as his first group when he was in school.
The pair planned releasing an album in 1986 but due to financial constrains, the album was released in 1989 with the help of Lumba's wife, Akosua Serwaa, who produced the album. The title of the album is Yɛɛyɛ Aka Akwantuo Mu.
Read Richest Musicians in Africa
Lumba has since released about 33 albums in his music career and has established himself as one of Ghana's most popular singers of the Highlife genre.
Daddy Lumba Net Worth
Lumba is worth about $16 million.
He owns his own studio where he does all his work and also owns machines for mastering, cassette duplication, loading, printing and shrink wrapping exclusively for his works.
His music has evolved over the years to reflect the changes in taste and demands for music; he can currently be described as a contemporary highlife artist.
Daddy Lumba has won several Ghana Music Awards and other excellence awards and continue to appeal to the young and old
Bryce Young Net Worth 2022, Career, Awards and Salary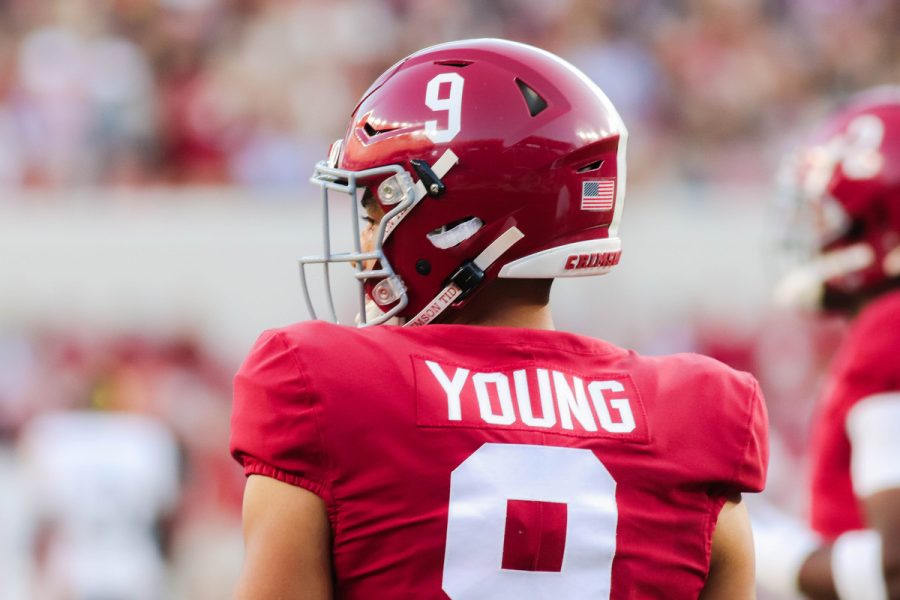 How much is Bryce Young Net Worth?
Full Name: Bryce Christopher Young
Date of Birth: July 5, 2001
Nationality: American
Source of Wealth: American Football
Bryce Young Net Worth and Biography
Bryce Young Net Worth 2022: Bryce Christopher Young is a young talented American football quarterback, currently plying his trade at Alabama Crimson Tide. 
He started playing American football right from when he was at Mater Dei High School in Santa Ana, in California. He currently holds the record for the highest passing yards in a single game by an Alabama quarterback.
Check out the richest footballers in the world list
At twenty years of age, Bryce Young has already announced his presence as one of the most sought after quarterbacks in American football.
For someone who is still a newbie in the American football system, Bryce Young Net Worth and salary are jaw dropping. In this article, we will be taking a look at Bryce Young's career, parents, age and achievements so far.
Bryce Young Biography
Bryce Young was born in Philadelphia, Pennsylvania, USA, on the 25th of July, 2001. His parents are Craig and Julie Young. Bryce later moved with his parents to Pasadena, California, where he spent the most part of his teenage years.
Bryce Young attended Cathedral High School, and later moved to Mater Dei HIGH school where he began nurturing is his desire and passion for American football.
Bryce was the Los Angeles Times Player of the Year as a senior, as well as California's Gatorade Football Player of the Year after making a record throw for 4,528 yards and 58 touchdowns.
He also won the USA Today High School Offensive Player of the Year award for his exceptional talents and performance as a quarterback.
Bryce was initially committed to playing for the University of Southern California before switching to allegiance to University of Alabama where he played football for.
College Career
As a Rookie
During his rookie year at Alabama, Bryce Young was deployed as a backup junior quarterback to Mac Jones which spanned through the 2020 season.
He made his college debut on September 26, 2020 in the late third quarter against Missouri at Faurot Field. Bryce Young went on to record 5-of-8 for 54 passing yards with two rushing yards on four attempts.
Bryce also featured in nine games in 2020, ending the season with a total of 156 passing yards and one touchdown.
Sophomore year
Bryce Young debuted for Crimson Tide as a starting quarterback on the 4th of September, 2021. Young also passed for 344 yards and four touchdowns, in 44-13 win over No. 14 Miami (Florida).
He also threw another record 559 yards to break Alabama school record for passing yards in a single game, on November 29, 2021. This feat set Bryce as the new record holder of the most passing yards in a single yard, surpassing former record holder, Scott Hunter.
On December 11, 2021, Young won the Heisman Trophy, becoming the first Alabama quarterback to win.
Bryce Young Net Worth
Bryce Young net worth 2022 is estimated at around $1 million. his annual income is $250,000. The primary source of his income comes from playing football at various championships and other matches. 
College statistics
How tall IS Bryce Young?
The young sensation, Bryce Young is 6 ft 0 in (1.83 m).
Bryce Young Weight
Regarding Bryce Young's weight, he weighs 194 lb (88 kg).
Career Highlights
College – Alabama (2020–present)
Bowl games– 2021 Rose Bowl, 2021 CFP National Championship
High school – Mater Dei (Santa Ana, California)
Awards and Achievements
Heisman Trophy (2021)
Maxwell Award (2021)
Davey O'Brien Award (2021)
SEC Offensive Player of the Year (2021)
AP College Football Player of the Year (2021)
SEC Championship Game MVP (2021)
First team All-SEC (2021)
CFP national champion (2020)
Pete Dawkins Trophy (2020)
USA Today Offensive Player of the Year (2019)
USA Today High School All-American (2019)
Bryce Young Salary
Bryce Young currently earns $250,000 per year.
Bryce Young Net Worth Summary
Bryce Young currently sits on a net worth of $1 million. This is as a result of his awards which comes with monetary prizes.
Recommended
Source: Glusea
Content on this website is protected by DMCA.  Dont waste your time copying because you would eventually remove it.