Richest Young People in The World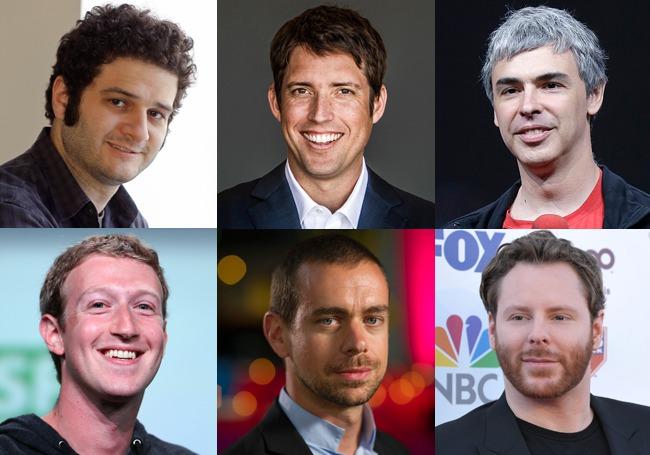 Top Ten Youngest Billionaires 2020
There are now young billionaires in the world now than a decade ago. Through family inheritance, family business and technology start ups, more people are becoming richer by the day. The richest young person in the world 2020 is just 22 years of age.  in this article we bring to the youngest billionaires 2020. Information was sourced from Forbes and Investopedia in creating this article.
Top Ten Youngest Billionaires 2020
1. Kylie Jenner- $1B
Age 22
Although she first became known as a member of the E! reality television series Keeping Up with the Kardashians, Kylie Jenner has since made a name for herself as an entrepreneur. At the age of 14, she and her sister Kendall launched their clothing line, Kendall & Kylie. In 2015, Kyle created a cosmetics company called Kylie Lip Kits, which was later rebranded as Kylie Cosmetics.
Read Richest Women in The world
Her success may be attributed to her considerable social media presence. Case in point: she boasts an astonishing 150 million Instagram followers.
2. Alexandra Andresen- $1.4B
Age 23
Alexandra Gamlemshaug Andresen is a Norwegian heiress. She became the world's youngest billionaire at age 19 in 2016 and held the position of youngest billionaire on Forbes list for three consecutive years
Youngest Billionaires 2020
3. Katharina Andresen- $1.4B
Age 24
Katharina Gamlemshaug Andresen is a Norwegian heiress, and as of 2020, the world's third-youngest billionaire as reported by Forbes. She is the daughter of Johan H. Andresen Jr., owner of Ferd AS, who, in 2007, transferred 42.2% ownership stakes each to Katharina and her sister Alexandra.
Read Richest Presidents in Africa
Gustav Magnar Witzoe -$3B
Age: 27 years
Gustav Magnar Witzoe owns nearly half of SalMar ASA, one of the world's largest salmon producers, which spearheaded the industrialization of salmon farming in Norway. The stake in the company was handed to him in 2013 by his father, Gustav Witzoe Sr., who still runs the company's day-to-day operations, freeing Gustav to invest in real estate and tech startups
Evan Spiegel – $ 2.1B
Age: 29 years
Snapchat cofounder Evan Spiegel is only 29 years old, and one of the youngest billionaires in the United States. Since 2011, Spiegel has served as the CEO of Snap, Snapchat's parent company, and has overseen its public offering, foray into tech hardware, and investment in augmented reality.
Spiegel studied product design at Stanford University, where he met his co-founder and fellow billionaire, Bobby Murphy.
John Collison- $2.1B
Age: 29 years
Two years younger than his older brother, Patrick Collison, the tenth youngest billionaire in the world, John Collison is the co-founder and president of Stripe.
After coming up with the idea for stripe whilst attending college at MIT in Boston, the company has since gone on to be valued at $20.25 billion, after a 2018 funding round of $245 million.
John Collision, 28, was born and raised in the countryside of Ireland close to Limerick, along with his older brother and co-founder of Stripe, Patrick Collison.
Youngest Billionaires 2020 Number 7
Anna Kasprzak – $ 1 B
Age: 30
Anna Kasprzak is a Danish dressage rider. She represented Denmark at two Summer Olympics. Her best Olympic result came in 2012 when she placed 4th with a Danish team in the team competition. Meanwhile, her best individual Olympic result is 14th place achieved in 2016.
Presently, she is a partial owner of Danish shoe manufacturer ECCO, whose products are sold in 90 countries.
Youngest Billionaires 2020 Number 8
Ludwig Theodor Braun – $ 1 B
Age: 29 years
Ludwig Theodor Braun, 29, owns a 10% stake in B. Braun Melsungen, a medical device company, founded in 1938 as a small pharmacy that sold herbal remedies.
In 1977 Ludwig's father, Ludwig George Braun, took over the company and grew it to around $8 billion in annual sales.
Today, the company has more than 60,000 employees worldwide and specialises in producing infusion and injection solutions for surgical instruments.
Youngest Billionaires 2020 Number 9
Jonathan Kwok $2.5B
Age: 30
Jonathan Kwok is the younger son of the late Walter Kwok, former chairman of Hong Kong's largest developer, Sun Hung Kai Properties. Walter died on Oct. 20, 2018 at age 68. He had been ousted as company chairman in 2008 in a feud with his two brothers, Thomas and Raymond.
Youngest Billionaires 2020 Number 10
Patrick Collison- $2.1
Age: 32 years
Coming in at number ten on our list of the youngest billionaires in the world is, 30 year old, Patrick Collison.
Patrick is the co-founder of Stripe, an American payment technology company based in San Francisco, California.
Originally from Ireland, Partick and his brother came up with the idea for Stripe whilst they both in college in Boston at MIT.
Elon Musk and Peter Theil both invested in Stripe and the company announced a $245 funding round in 2018 that valued the company at $20.25 billion.
Bryce Young Net Worth 2022, Career, Awards and Salary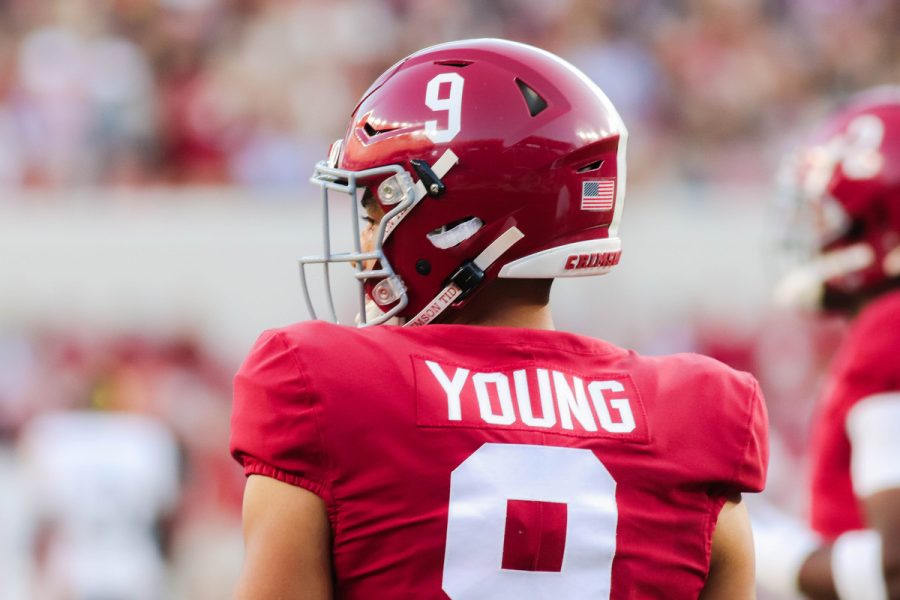 How much is Bryce Young Net Worth?
Full Name: Bryce Christopher Young
Date of Birth: July 5, 2001
Nationality: American
Source of Wealth: American Football
Bryce Young Net Worth and Biography
Bryce Young Net Worth 2022: Bryce Christopher Young is a young talented American football quarterback, currently plying his trade at Alabama Crimson Tide. 
He started playing American football right from when he was at Mater Dei High School in Santa Ana, in California. He currently holds the record for the highest passing yards in a single game by an Alabama quarterback.
Check out the richest footballers in the world list
At twenty years of age, Bryce Young has already announced his presence as one of the most sought after quarterbacks in American football.
For someone who is still a newbie in the American football system, Bryce Young Net Worth and salary are jaw dropping. In this article, we will be taking a look at Bryce Young's career, parents, age and achievements so far.
Bryce Young Biography
Bryce Young was born in Philadelphia, Pennsylvania, USA, on the 25th of July, 2001. His parents are Craig and Julie Young. Bryce later moved with his parents to Pasadena, California, where he spent the most part of his teenage years.
Bryce Young attended Cathedral High School, and later moved to Mater Dei HIGH school where he began nurturing is his desire and passion for American football.
Bryce was the Los Angeles Times Player of the Year as a senior, as well as California's Gatorade Football Player of the Year after making a record throw for 4,528 yards and 58 touchdowns.
He also won the USA Today High School Offensive Player of the Year award for his exceptional talents and performance as a quarterback.
Bryce was initially committed to playing for the University of Southern California before switching to allegiance to University of Alabama where he played football for.
College Career
As a Rookie
During his rookie year at Alabama, Bryce Young was deployed as a backup junior quarterback to Mac Jones which spanned through the 2020 season.
He made his college debut on September 26, 2020 in the late third quarter against Missouri at Faurot Field. Bryce Young went on to record 5-of-8 for 54 passing yards with two rushing yards on four attempts.
Bryce also featured in nine games in 2020, ending the season with a total of 156 passing yards and one touchdown.
Sophomore year
Bryce Young debuted for Crimson Tide as a starting quarterback on the 4th of September, 2021. Young also passed for 344 yards and four touchdowns, in 44-13 win over No. 14 Miami (Florida).
He also threw another record 559 yards to break Alabama school record for passing yards in a single game, on November 29, 2021. This feat set Bryce as the new record holder of the most passing yards in a single yard, surpassing former record holder, Scott Hunter.
On December 11, 2021, Young won the Heisman Trophy, becoming the first Alabama quarterback to win.
Bryce Young Net Worth
Bryce Young net worth 2022 is estimated at around $1 million. his annual income is $250,000. The primary source of his income comes from playing football at various championships and other matches. 
College statistics
How tall IS Bryce Young?
The young sensation, Bryce Young is 6 ft 0 in (1.83 m).
Bryce Young Weight
Regarding Bryce Young's weight, he weighs 194 lb (88 kg).
Career Highlights
College – Alabama (2020–present)
Bowl games– 2021 Rose Bowl, 2021 CFP National Championship
High school – Mater Dei (Santa Ana, California)
Awards and Achievements
Heisman Trophy (2021)
Maxwell Award (2021)
Davey O'Brien Award (2021)
SEC Offensive Player of the Year (2021)
AP College Football Player of the Year (2021)
SEC Championship Game MVP (2021)
First team All-SEC (2021)
CFP national champion (2020)
Pete Dawkins Trophy (2020)
USA Today Offensive Player of the Year (2019)
USA Today High School All-American (2019)
Bryce Young Salary
Bryce Young currently earns $250,000 per year.
Bryce Young Net Worth Summary
Bryce Young currently sits on a net worth of $1 million. This is as a result of his awards which comes with monetary prizes.
Recommended
Source: Glusea
Content on this website is protected by DMCA.  Dont waste your time copying because you would eventually remove it.