Who are the top 10 richest men in Botswana ?
The economy of Botswana is primarily driven by Diamond mining.
There are a lot of multimillionaires in the landlocked southern African country.
you've probably never heard about them before, but they are extremely successful. Meet 5 ultra-wealthy Batswana businessmen who have built eight and nine-figure fortunes in Botswana.
Top Richest Men in Botswana
Abdul Satar Dada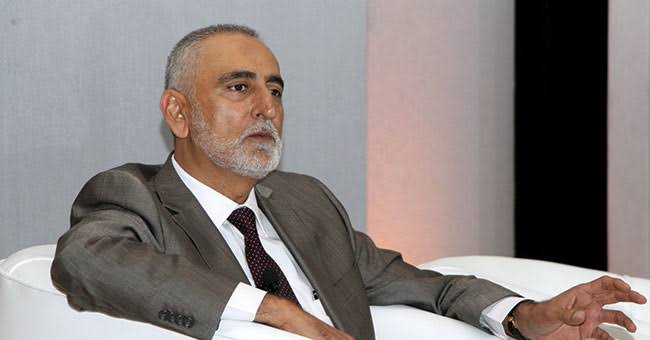 Abdul Satar Dada is the richest man in Botswana. The ultra high net business mogul makes his fortunes from a conglomerate with interests in motor vehicle dealerships, printing and publishing, steel manufacturing, property, agribusiness and telecommunications.
Read Top 10 Richest People in Kenya
His company AIDC is the controlling shareholder of Tswana Pride, Botswana's dominant poultry company. Tswana Pride slaughters, ships and sells chicken under its own brands and through private label products and has revenues of more than $50 million a year.
Satar also owns Motor Center Botswana, one of the biggest Toyota dealerships in Botswana. Dada has served as a member of Botswana's Parliament and is the treasurer of the ruling Botswana Democratic Party.
Top Richest Men in Botswana
Gulaam Husain Abdoola
Next on the list of the top richest men in Botswana is Gulaam Husain Abdoola. He is the founder and chief Executive officer of Turnstar Holdings.
The company has a property portfolio comprising more than 13 commercial and residential properties including shopping malls in Gaborone, Mogoditshane, Francistown, and in Dar-es-Salaam. His 15.7% stake in the company is valued at more than $25 million.
Chandrakanth D. Chauhan
Chandrakanth Chauhan is the CEO and largest individual shareholder of Sefalana Group, the first company to get listed on the Botswana Stock Exchange.
Sefalana, a $300 million (market cap) retail chain, is engaged primarily in the wholesale and retail distribution of fast-moving consumer goods through more than 50 properties spread across Botswana, Zambia, and Namibia.
Read Top 50 Richest Men in Zimbabwe
Chauhan owns a 4.5% stake in the company which is valued at more than $12 million.
Top Richest Men in Botswana
Ramachandran Ottapathu
Ottapathu, 52, is the CEO of Choppies, Botswana's largest retailer. Choppies, which was founded in 1986 as a single supermarket in Lobatse, a small town in South-Eastern Botswana, has grown to become a retail powerhouse with more than 170 stores in Botswana, South Africa, Zimbabwe, Zambia, Kenya, and Tanzania.
Choppies has been expanding aggressively in the last two years. In March last year, it acquired 21 retail stores in South Africa from Jwayelani Retail and subsequently in November acquired 3 outlets in Kenya from struggling retail chain Ukwala Supermarkets. Ottapathu owns a 19.5% stake in Choppies which is valued at more than $60 million.
Farouk Essop Ismail
Ismail is a co-founder and Deputy Chairman of Choppies, Botswana's largest retailer. He owns a 14.6% stake in the listed retailer which is valued at more than $45 million. Ismail also owns a 39.5% stake in Far Property Company Limited, a public traded real estate development and Asset Management company located in Botswana. His shareholding in Far Property alone is worth more than $35 million.
Read Top 10 Richest Men in Africa