Top 10 Highest-Paid Baseball Players 2021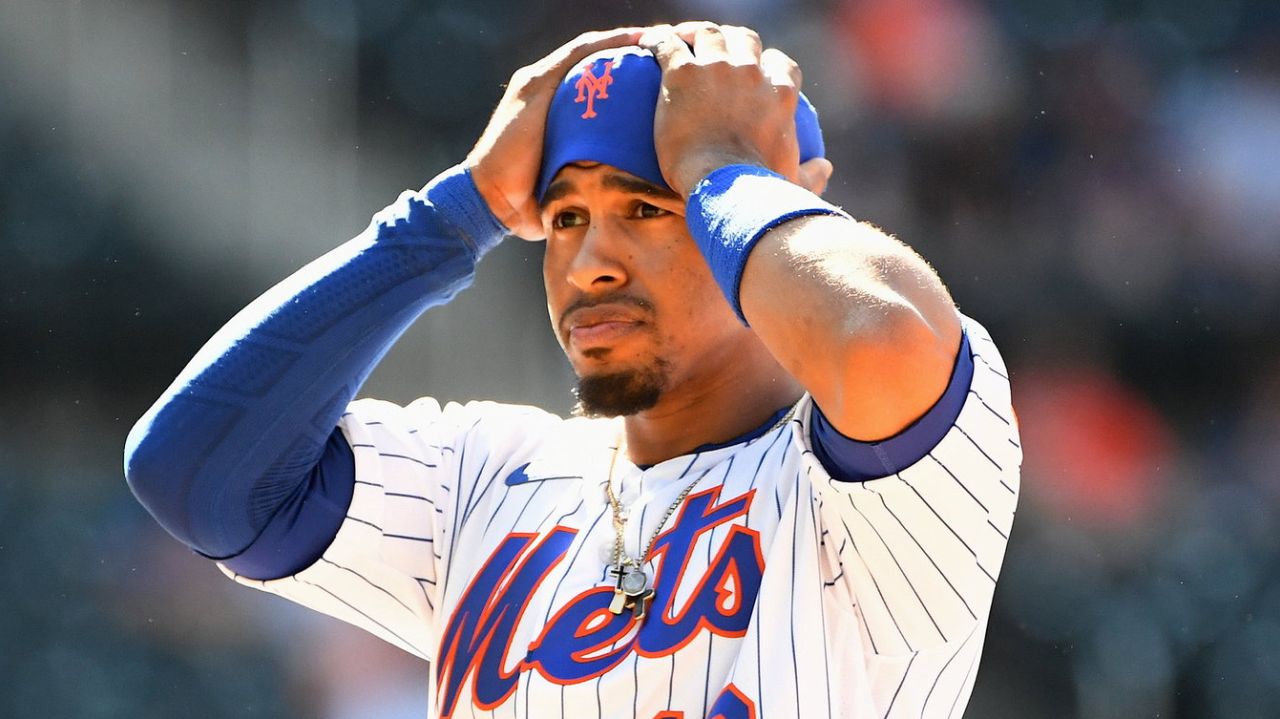 Top 10 highest-paid baseball players 2021: Despite a year that has seen reduced sporting activities all over the world, there has been an increase in the earnings of most outstanding sports personalities. Baseball is no different. The sport has seen a new name that tops the list of the top 10 highest-paid baseball players. keep reading to find out here.
Francisco Lindor -$45 million
Francisco Miguel Lindor nicknamed "Paquito" and "Mr. Smile", is a Puerto Rican professional baseball shortstop for the New York Mets of Major League Baseball (MLB). He previously played for the Cleveland Indians. A right-handed thrower and switch hitter, Lindor stands 5 feet 11 inches (1.80 m) and weighs 190 pounds (86 kg).
Lindor batted over .300 in both his first two major league seasons and provided elite defense. In 2016, he earned his first All-Star selection and Gold Glove Award, becoming the first Puerto Rican shortstop to win the Gold Glove Award. He won his first Silver Slugger Award in 2017. He placed second in the American League Rookie of the Year voting in 2015 and was a selection to the 2017 All-WBC Team.
Francisco Lindor is the highest-paid baseball player with about $45 million in earnings.
TREVOR BAUER -$39 million
Trevor Andrew Bauer is an American professional baseball pitcher for the Los Angeles Dodgers of Major League Baseball (MLB). He previously played for the Arizona Diamondbacks, Cleveland Indians, and the Cincinnati Reds.
Bauer played college baseball for the UCLA Bruins, winning the Golden Spikes Award in 2011. He was the third-overall selection of the 2011 Major League Baseball draft by the Diamondbacks, and made his MLB debut in 2012.
The Diamondbacks traded him to the Indians during the 2012–13 offseason. The Indians traded him to the Reds before the trade deadline in the 2019 season. In 2020, Bauer was the NL ERA leader and won the Cy Young Award. In 2021, he signed a three-year deal with the Dodgers.
Trevor earned $39 million making him number 2nd of the highest-paid baseball players in the world.
Mike Trout -$38.5 million
Michael Nelson Trout is an American professional baseball center fielder for the Los Angeles Angels of Major League Baseball (MLB). Trout is an nine-time MLB All-Star, three-time American League (AL) Most Valuable Player (MVP) (winning the award in 2014, 2016, and 2019, while finishing second in the 2012, 2013, 2015, and 2018 votes), and is an eight-time winner of the Silver Slugger Award.
Trout has led the American League in runs (2012–14, 2016) and times on base (2013, 2015–16, 2018) four times
Mike Trout is the third highest-paid baseball player with an earnings of $38.5 million
Gerrit Cole -$36.5 million
Gerrit Alan Cole is an American professional baseball pitcher for the New York Yankees of Major League Baseball (MLB).
He previously played for the Pittsburgh Pirates and Houston Astros. Cole played for the baseball team at Orange Lutheran High School, and was selected by the Yankees in the first round of the 2008 MLB Draft.
Cole opted not to sign, and instead attended the University of California, Los Angeles (UCLA), where he played college baseball for the UCLA Bruins.
After his college baseball career, the Pirates made Cole the first overall selection in the 2011 MLB draft. Cole made his MLB debut in 2013, and was named the National League (NL) Rookie of the Month in September 2013.
He was named the NL Pitcher of the Month for April 2015, and an MLB All-Star in 2015. The Pirates traded Cole to the Astros in the 2017–18 offseason.
On September 18, 2019, Cole became the 18th pitcher in major league history to strike out at least 300 batters in a season.
On December 16, 2019, Cole signed a $324 million contract with the Yankees, the largest contract in major league history for a pitcher.
Gerrit Cole is fourth of highest-paid baseball players with earnings of $36.4
JUSTIN VERLANDER -$34.5 million
Verlander is an eight-time MLB All-Star and has led the AL in strikeouts five times, and in wins three times. He was the AL Rookie of the Year in 2006, and in 2007 pitched the first no-hitter at Comerica Park versus the Milwaukee Brewers.
Read Richest NFL Owners
In 2009, he led the AL in wins and strikeouts, both for the first time. Verlander produced his most successful season in 2011, including his second career no-hitter versus the Toronto Blue Jays. By season's end, Verlander won the Pitching Triple Crown, the AL Cy Young Award unanimously, the AL Most Valuable Player (MVP) Award, and the Sporting News Player of the Year Award. In 2019, Verlander had his first career 300-strikeout season and won his second Cy Young award.
Justin Verlander is the 5th highest-paid baseball player
STEPHEN STRASBURG -$34.1 million
A talented but unpolished high school baseball player at West Hills High School, Strasburg played college baseball for the San Diego State Aztecs. There, he became one of the best collegiate pitchers in the country.
Strasburg pitched for the United States national baseball team at the 2008 Summer Olympics, winning the bronze medal. Two years later, he was called the "most-hyped pick in draft history" by ESPN and the "most hyped and closely watched pitching prospect in the history of baseball" by Sports Illustrated.
Strasburg's major league debut in June 2010 produced a franchise-record 14 strikeouts.
Strasburg led the National League (NL) in strikeouts in 2014, pitching an average fastball of 94.8 miles per hour that year.
Read Richest Footballers in the world
In the 2019 postseason, he recorded five wins, tying the record for most victories in a single postseason, shared by Randy Johnson and Francisco Rodríguez. Strasburg was awarded the 2019 World Series MVP award, as he helped lead the Nationals to victory over the Houston Astros.
Strasburg is the 6th highest-paid baseball player
CLAYTON KERSHAW -$33 million
Clayton Edward Kershaw is an American professional baseball pitcher for the Los Angeles Dodgers of Major League Baseball (MLB).
A left-handed starting pitcher, Kershaw has played 13 seasons in the major leagues since he debuted in 2008. He is an eight-time All-Star, three-time National League (NL) Cy Young Award winner, and the 2014 NL Most Valuable Player.
His 2.47 career earned run average (ERA) and 1.00 walks plus hits per inning pitched rate (WHIP) are the lowest among starters in the live-ball era (minimum 1,000 innings pitched).
Kershaw has a career hits allowed per nine innings pitched average of 6.78, the second-lowest in MLB history. He has been described for much of his career as the best pitcher in baseball.
DAVID PRICE -$32.5 million
he Rays traded Price to the Tigers during the 2014 season. When the Tigers fell out of the postseason race in 2015, they traded him to the Blue Jays, who won their division and advanced to the ALCS.
That following off-season, the Red Sox signed Price to a franchise-record seven-year, $217 million contract. He won the series-clinching Game 5 as the Red Sox won the 2018 World Series over the Dodgers. The Red Sox traded him to the Dodgers after the 2019 season.
He was part of the Los Angeles Dodgers team that won the 2020 World Series , although he didn't play a single game due to sitting out the COVID-19 pandemic shortened season.
More on Top 10 Highest-Paid Baseball Players
GEORGE SPRINGER -$32.5 million
Springer played college baseball at the University of Connecticut, where he was named Big East Conference Baseball Player of the Year and a First Team All-American.
In 2017, Springer became an MLB All-Star, Silver Slugger Award winner, and World Series champion. He was also named the 2017 World Series Most Valuable Player (MVP), hitting a record-tying five home runs (Reggie Jackson and Chase Utley accomplished the feat in 1977 and 2009, respectively), as the Astros defeated the Los Angeles Dodgers in seven games. He was again an All Star in both 2018 and 2019.
more on Top 10 Highest-Paid Baseball Players
BRYCE HARPER -$31 million
Newly dethroned as baseball's top pitchman, Bryce Harper still makes an estimated $5 million annually from an endorsement portfolio that includes Under Armour, Gatorade, Acuvue and T-Mobile. The outfielder set an MLB record for total contract value with the 13-year, $330 million deal he signed with the Phillies, but Mike Trout, Mookie Betts, Francisco Lindor and Fernando Tatis Jr. have passed him in the two years since.
Top 10 Best African music stars to look out for in 2021
Top 10 Best Musicians in Africa 2021. Glusea brings to you the top most 10 of the best musical talents to watch out this year 2021. The list includes upcoming musicians with great talents all accross Africa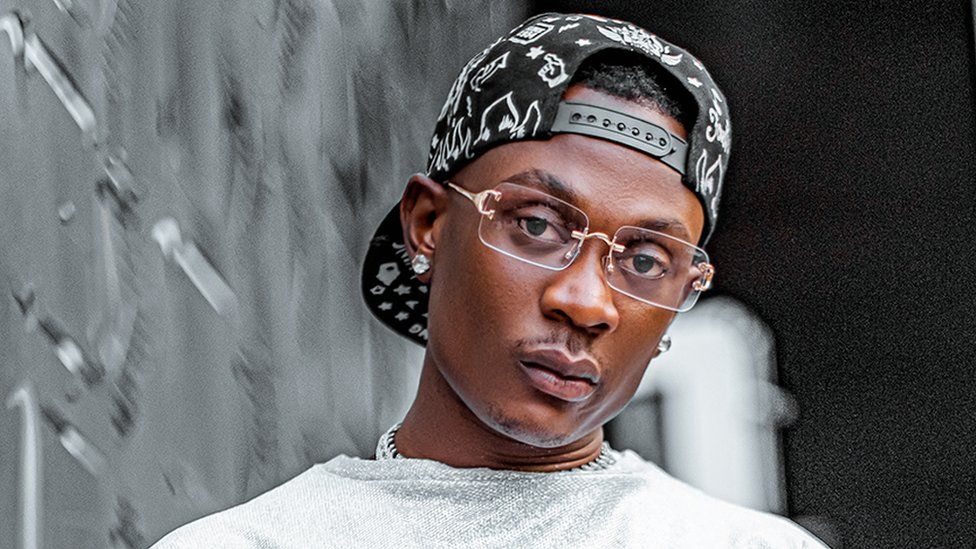 Who are the top 10 best musicians in Africa in 2021?
African musical talents keep soaring higher every single year. It has been projected that in the next ten to fifteen years, The will be more Musicians from Africa making global impacts in the entertainment industry than America and Europe.
In this article, we bring to you Top 10 best African musicians taking their career to the next level in the year 2021. Keep reading to find out.
Check out the Richest Musicians in Africa
Criteria for selecting the best African musicians was based on their current
Top 10 Best Musicians in Africa 2021
Elaine (South Africa)
Elaine is fast claiming her spot as one of the golden R&B voices from the continent.
In this era when many singers resort to auto tune, the 21-year-old stays true to her real voice.
She signed to US label Columbia records last August which should see her build on solid foundations.
Elaine captured fans with her authenticity and her 2019 song called You're the One. This saw her become one of the most streamed artists in South Africa.
Her debut EP Elements was a powerful introduction showcasing her hypnotic voice, filled with memorable lyrics about love and relationships over trap-soul and R&B.
Elaine is one of the Top 10 Best Musicians in Africa 2021
Fik Fameica (Uganda)
Fik Fameica, also known as Fresh Boy, is one of the most interesting rappers coming out of East Africa right now.
The rapper made his first appearance on the music scene in late 2017 with the single Kutama.
The 24-year-old steers away from typical mainstream Ugandan music and experiments with his sound that has been influenced by reggae.
Fik Fameica is breaking divisions and connecting with many young people through his music and has already scored collaborations with well known artists from across Africa, including Patoranking, Vanessa Mdee and Joeboy.
Gaz Mawete (Democratic Republic of Congo)
Gaz Mawete came onto the scene in 2018 with Olingi Nini, an easy, warm and melodic tune, and he rose to prominence in the world of Francophone music.
The Congolese dancer, who became known at home after taking part in talent contests, has collaborated with music royalty, including Fally Ipupa, who appeared on C'est Raté. Mawete also featured on Dadju's album Poison ou Antidote.
Mawete has a launch pad for 2021 after being nominated last year in the Best African Act category at last year's MTV Europe Music Awards.
Kabza De Small (South Africa)
Kabza De Small has made quite an impression since he first started releasing music in 2016.
The DJ and record producer is tagged the King of Amapiano, a genre originating in South Africa. His signature is melodic, energetic, welcoming and contagious music.
Kabza De Small has become a champion of a sound that crosses over into other African countries and is gaining acceptance across the world.
His influence can be heard in tracks recorded across the continent and that was recognized when he was nominated in MTV Europe's Best African Act category last year.
Kabza Da Small is among the Top 10 Best Musicians in Africa 2021
Top 10 Best Musicians in Africa 2021
KiDi (Ghana)
KiDi, part of a new generation of Ghanaian artists, had his breakthrough moment when his recording Sugar won album of the year at the 2020 Ghana music awards.
The singer's youthful Afrobeats and Highlife sound makes his music accessible to people beyond Ghana's borders.
In 2020, KiDi's song Say Cheese, from his Blue EP, gained the musician international prominence after American singer Teddy Riley collaborated with him on the remix.
The 27-year-old has also collaborated with other West African artists, including Davido and Mr Eazi.
Kidi is among the Top 10 Best Musicians in Africa 2021
Omah Lay (Nigeria)
Omah Lay caught our attention following the release of his song Bad Influence.
With his enchanting voice and well defined sound over a combination of Afrobeats, Afrofusion and soul, the fast rising artist has positioned himself as one to watch.
He is also leading the pack of new school artists from Nigeria and has worked with American singer and rapper 6lack.
Last year Omah Lay had a worrying few days after he was detained in Uganda for allegedly breaking coronavirus regulations, but a huge social media campaign for his release was testimony to his growing popularity.
Omoah Lay is one of the Top 10 Best Musicians in Africa 2021
Sha Sha (Zimbabwe)
Sha Sha is a gifted singer with a soulful sound, which she debuted on her 2019 EP Blossom.
The Zimbabwean born singer's stirring voice comes on strong over Amapiano sounds, which she opts for and this sets her apart.
Sha Sha was listed as one of the top 10 most streamed female artists on Spotify in South Africa in 2020 while her single Tender Love featuring DJ Maphorisa and Kabza De Small was listed as one of the most streamed songs.
Last year she also won Best New International Act at the BET Awards.
Top 10 Best Musicians in Africa 2021
Soraia Ramos (Cape Verde)
Soraia Ramos is among Top 10 Best Musicians in Africa 2021
With her sweet voice, Soraia Ramos is exploring themes of love and relationships with lyrics in Portuguese and sometimes Creole.
She has given kizomba a refreshing twist, sometimes infusing it with elements of hip-hop and R&B.
The Cape Verdean singer is currently making waves with her single O Nosso Amor jointly released with Calema as well as the remix of her single Bai with Lisandro.
On YouTube her music videos for both the original version of Bai and the remix have more than 15 million views.
Tems (Nigeria)
Commanding attention with the release of her 2019 single Try Me, Tems is a Nigerian singer-songwriter on the rise.
Renowned for her powerful voice, her music is layered over an infectious sound accentuated with elements of soul, hip-hop and R&B.
There's a certain freedom that comes with her lyrics emphasising that the artist is in control.
With the release of her EP For Broken Ears, Tems is building a fan base that stretches beyond Nigeria and the continent.
Zuchu (Tanzania)
As an upcoming artist, Zuchu's growth has been phenomenal.
The singer performs in Swahili and English and is fond of experimenting with the Tanzanian genre Bongo Flava. Last year saw the singer releasing her debut EP I Am Zuchu and she also signed to Diamond Platnumz' record label WCB Wasafi.
According to the BoomPlay streaming app, her EP was the most played album in Tanzania in 2020, and her music videos have gathered millions of views on You Tube.
Thank for reading about top 10 best musicians in Africa. Leave your reply in the comments below.
Source: Glusea
Content on this website is protected by DMCA.  Dont waste your time copying because you would eventually remove it.