Richest YouTubers in the World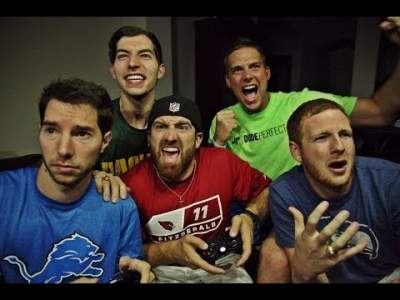 Who are the richest YouTubers in the world?
If you still wonder whether its actually possible to make money from youtube, then I bet the reality of life itself is yet to dawn on you. A lot of people have become millionaires uploading videos on youtube.
Youtube has become the second most visited website in the world. It is estimated that 300 hours of videos are uploaded on Youtube every minute with almost 5 billion videos uploaded on a single day.
Also, It is also estimated that Youtube gets about 30 million visitors per day. I guess the stats convince you that Youtube is a great platform for Vloggers .
So Who are Really the Richest Youtubers in the world ?
We have gathered information from Forbes, Youtube and Wikipedia are present to you the top 10 richest Youtubers in the world
Top 10 Richest YouTubers in the World
10. Anastasia Radzinskaya -$18 million
The Russian-born 6-year-old has become one of the world's fastest-growing creators, thanks to videos in seven languages that feature her playing with her dad on her channels including Like Nastya. Brands have noticed, with Legoland and Dannon shelling out at six figures to work with her.
9.Dude Perfect -$20 million
Dude Perfect is a multinational sports entertainment conglomerate headquartered in Frisco, Texas, United States.
It routinely uploads videos to YouTube. The group consists of twins Cory and Coby Cotton, Garrett Hilbert, Cody Jones, and Tyler Toney, all of whom are former college roommates at Texas A&M University.
Read Richest Actresses in the world
The members of the group hold many Guinness World Records. Their YouTube videos have garnered over 10 billion total views and their flagship channel, "Dude Perfect," has over 50.8 million subscribers as of May 2020.
7. Preston Arsement- $20 million
Preston Arsement got his start playing Call of Duty and quickly became so popular that he started posting friendly pranks in addition to his gaming content. Outside of YouTube, his biggest moneymakers are the Minecraft servers he runs for seven figures annually. He has over 13 Million Youtube Subscribers.
6. Felix Kjellberg -$24 million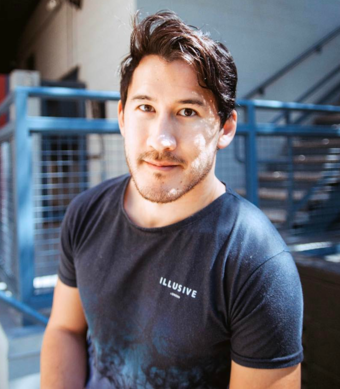 Mark Edward Fischbach known online as Markiplier, is an American YouTuber, gamer-commentator, actor, and comedian. Originally from Honolulu, Hawaii, he began his career in Cincinnati, Ohio, and is currently based in Los Angeles, California. He is listed by Forbes as one of the highest-earning Youtuber.
Read Richest Actors in the world
5. Felix Kjellberg – $25 million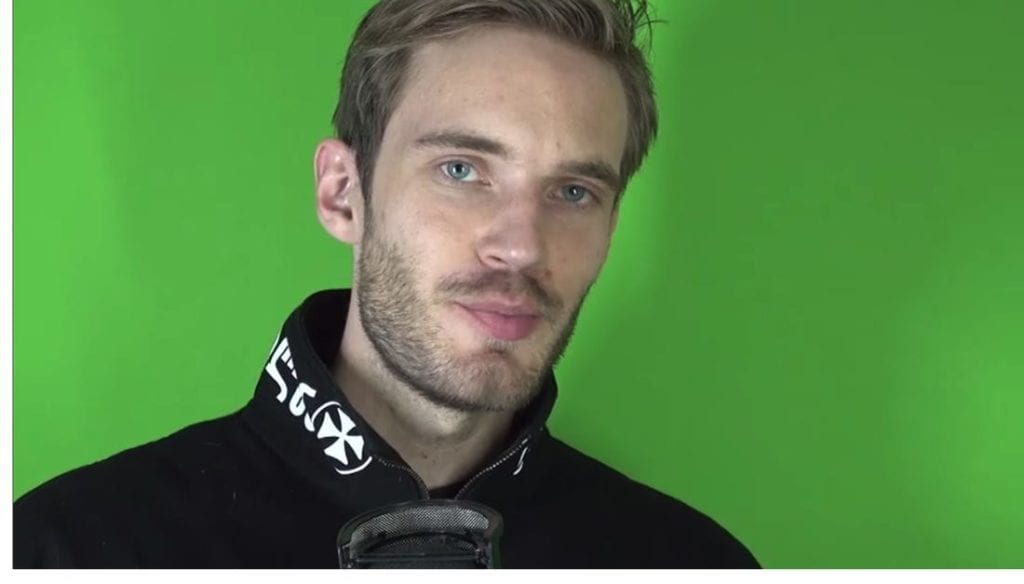 Felix Arvid Ulf Kjellberg known as PewDiePie is a Swedish YouTuber, comedian, and philanthropist, known primarily for his Let's Play videos and comedic formatted shows.
He has over 100 million Subscribers on his Youtube Channel
4.Evan Fong-$25 million
Evan Fong is a Canadian internet personality, video game commentator, and music producer. He is known online as VanossGaming.
He posts montage-style videos on YouTube of him and other creators playing various video games. Aside from this, he produces music under the name Rynx, and served as a creative director for the video game Dead Realm, and as a voice actor for the YouTube Premium series Paranormal Action Squad. His Youtube Channel has over 25 million subscribers.
3rd of Richest YouTubers in the World
Daniel Middleton – $ 40 million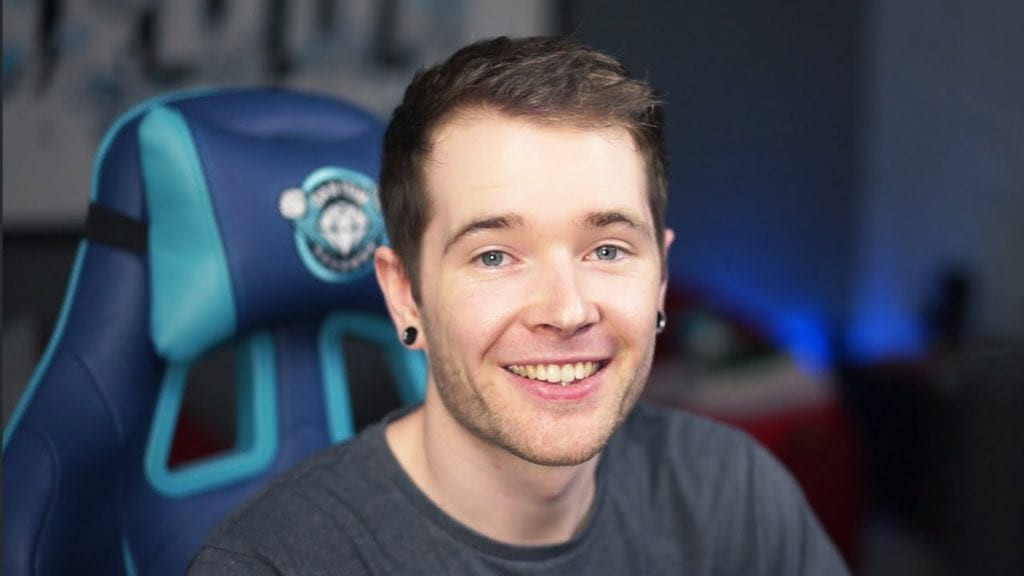 Daniel Robert Middleton is a British YouTube personality, professional gamer, author, actor, & voice actor. His online video channels have covered many video games, mainly the popular games Minecraft, Roblox, and Pokémon.
As of May 2020, Middleton has over 16 billion views, around 23 million subscribers, and has posted more than 3,400 videos. He is known online as DanTDM
2. Rhett and Link – $17.5 Million Earnings in 2019 only
Rhett & Link are an American comedy duo consisting of Rhett McLaughlin (born October 11, 1977) and Charles Lincoln "Link" Neal (born June 1, 1978).
Self-styled as "Internetainers" (a portmanteau of "Internet" and "entertainers"), they are known for creating and hosting the YouTube series Good Mythical Morning.
Their other notable projects include comedic songs and sketches and a novel called "The Lost Causes of Bleak Creek".
Independent Film Channel series Rhett & Link: Commercial Kings, and their YouTube Premium series Rhett and Link's Buddy System (Season 1 and Season 2).
Richest YouTubers in the World
1. Jeffree Star -$75 million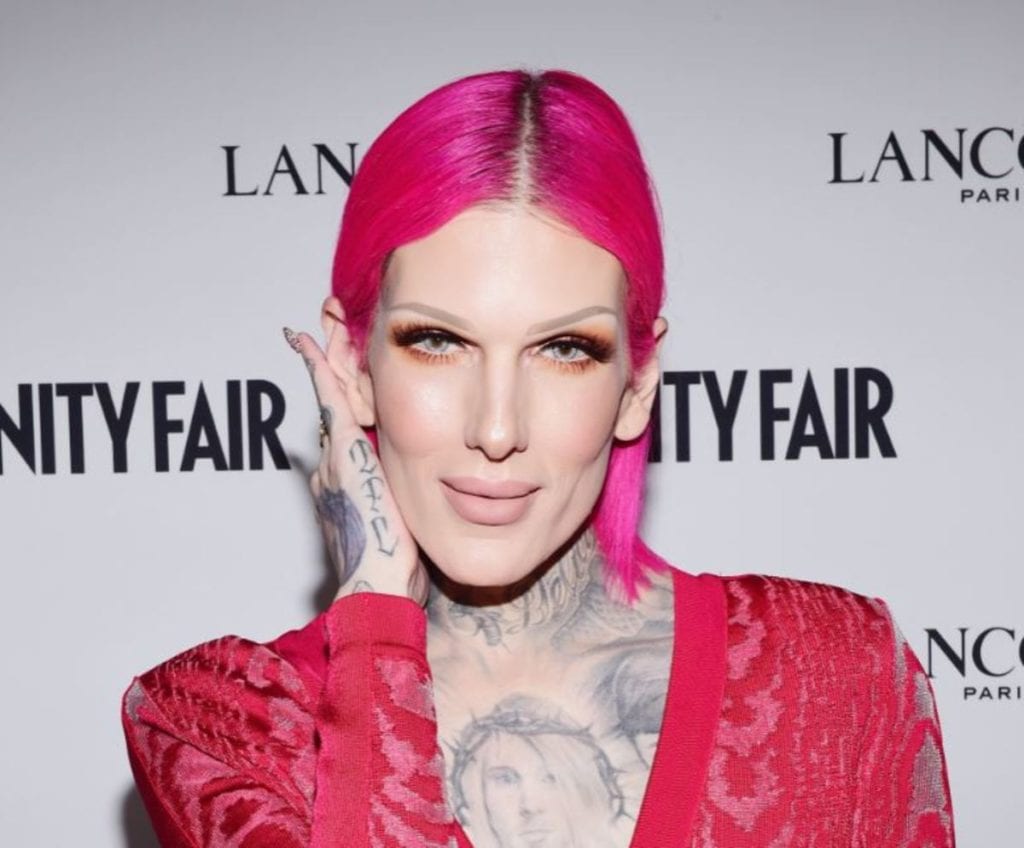 Jeffree Star is an American entrepreneur and singer, and the founder and owner of Jeffree Star Cosmetics.
After getting his start as a musician on MySpace, Jeffree Star moved to YouTube, where he found a following doing makeup tutorials. He now uses his channel to tout his makeup line, which he says does at least eight figures in revenue thanks to its popular lipsticks, highlighters and eye shadow palettes.
Read Richest Musician in the world
Oseikrom Sikani Net Worth and Biography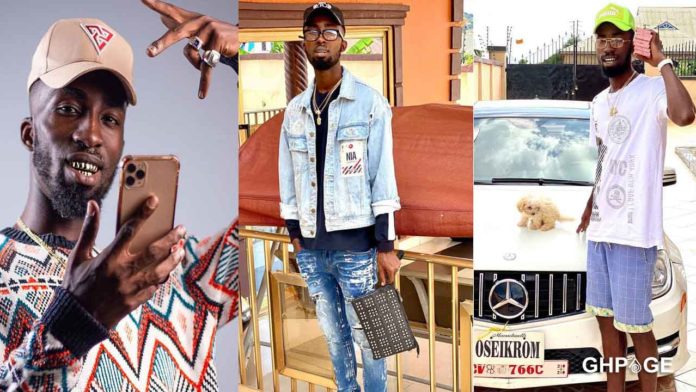 Glusea brings to you Oseikrom Sikani net worth and Biography
Ransford Brefo known on stage as Oseikrom Sikani is a Ghanaian musician and rapper based in Kumasi in the Ashanti region of Ghana.
Oseikrom Sikani ( translated Kumasi's richest) is known in showbiz  for his love for display of his wealth.  What is Osekrom Sikani net worth? Is he really the richest person in Kumasi? Keep reading as we bring to you every   information you need to know about the "Kumerican" rapper.
Biography
Ransford was born in Kumasi. Not much is known about his beginnings. He started singing in Church at an early age. According to Ransford, all his family members live abroad; he is the only one living in Ghana. His father is called sika gari (translated to mean he has money like gari)
Read Top 10 Richest Musicians in Ghana
Oseikrom Sikani  is an alumini of Sunyani Technical University. He started his music career in 2013 but did not show much seriousness in it. He only did music as a hobby.
Oseikrome Sikani Net Worth

Oseikrome Sikani believes he is the richest person in Kumasi, Ashanti  region.  He boast of several properties he owns including a 12 bed room house, 3 cars including a range rover, a benz which cost Ghc100,000 and a Corolla which cost Ghc 50,000. He also owns a quad bike which cost Ghc 30,000.
As a way of making people know he is wealthy, he has gold teeth which cost Ghc 15,000.
According to Oseikrom Sikani, he once spent about Ghc20,000 at a club just to proof to people he is wealthy.
He also stated  in an interview with Zionfelix, his source of income includes gift from his family members abroad, remittances from friends who receive money  abroad through his bank account.
Deon Lotz Net Worth and Biography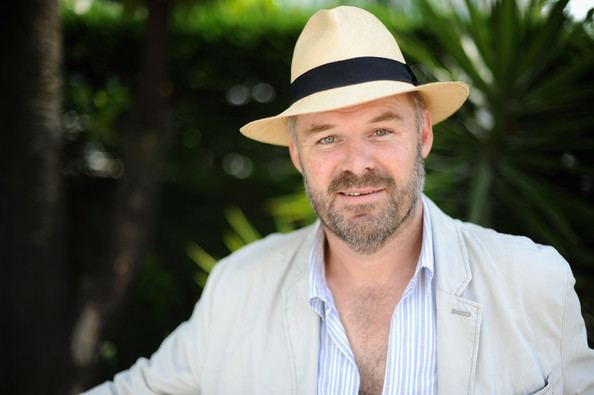 Glusea brimgs to you Deon Lotz net worth and biography
Deon Lotz is a South African film, television, and theatre actor. He is perhaps best known internationally for roles in Mandela: Long Walk to Freedom and Beauty (Skoonheid). He has appeared in both English- and Afrikaans-language productions.
Keep reading as we bring to you Deon Lotz net worth and all other information you need to know about him.
Early life and career
Lotz was born July 20th, 1964 in Cape Town. He sang for the Drakensberg Boys Choir in his teenage years. Lotz is the second youngest of four children, having an older brother and sister and a younger brother. 
 Prior to becoming an actor, Lotz worked as a hotelier. Early in his career, Lotz acted in commercials. Today Lotz resides in Cape Town, working as a full time actor in the Mother City, as well as travelling to Johannesburg for work. Lotz is known to have a son and a daughter.
Lotz has starred in South African, European, and North American television productions, including The Book of Negroes (2015), Wallander (2015), When We Were Black (2014), and Flight of the Storks (2012). In 2016, Lotz received the SAFTA award for Best Supporting Actor – TV Drama for his role in When We Were Black.
Deon Lotz Net Worth
Deon Lotz net worth is estimated at $3 million. He has won a lot of wards for his work. Among them includes;
Nominee, Best Actor, Wrestlers, Fleur du Cap Theatre Awards, 2008
Winner, Best Actor, Beauty, Zurich Film Festival, 2011
Winner, Best Actor – Feature Film, Beauty, South African Film and Television Awards (SAFTA), 2012
Winner, Best Supporting Actor, Faan se Trein, kykNET Silwerskeemfees, 2013
Winner, Best Supporting Actor, Die Seemeeu, Klein Karoo Nasionale Kunstefees, 2015
Winner, Best Supporting Actor, Moeder Moed en Haar Kinders, Klein Karoo Nasionale Kunstefees, 2015
Nominee, Best Supporting Actor – Feature Film, Faan se Trein, South African Film and Television Awards (SAFTA), 2015
Winner, Best Supporting Actor – TV Drama, When We Were Black, South African Film and Television Awards (SAFTA), 2016
Vusi Kunene Net Worth and Biography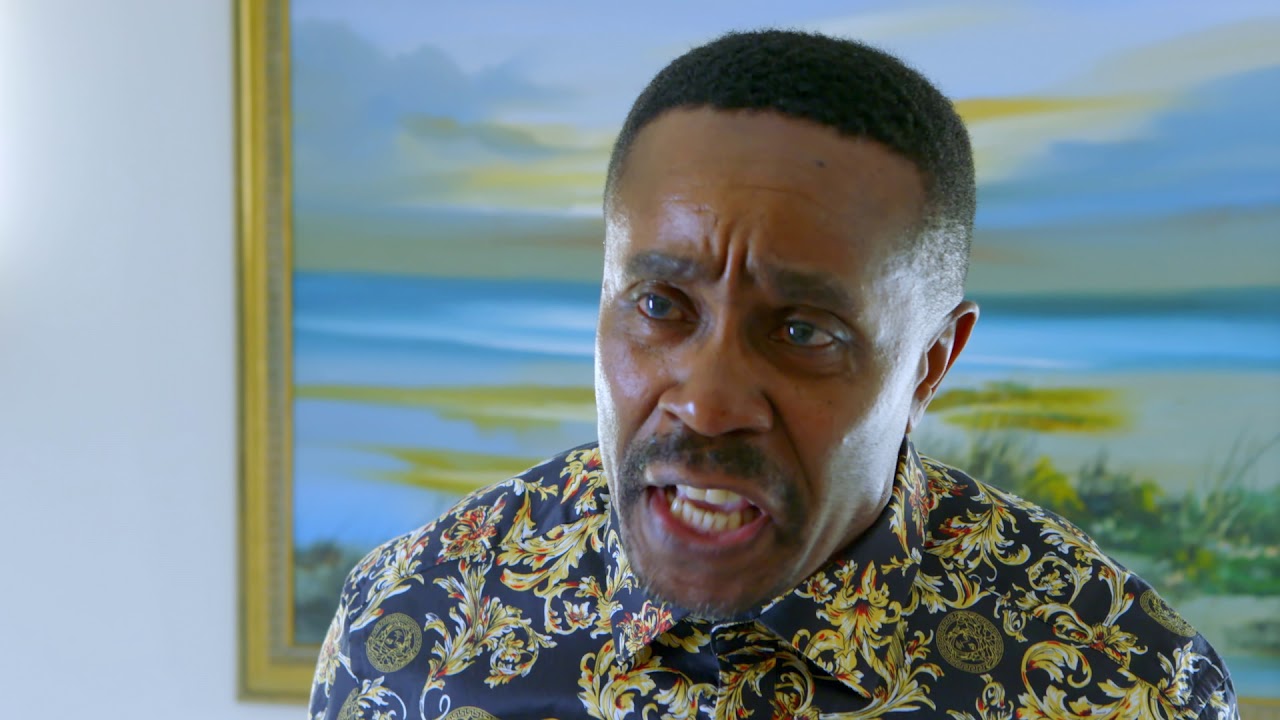 Glusea brings to you Vusi Kunene net worth and biography
Vusi Kunene is a South African actor. He is best known for his role as Jack Mabaso in Generations.
Vusi was born on 12th April, 1966 in Soweto Johannesburg South Africa. He is an alumini of University of the Witwatersrand
Vusi Kunene net worth
Vusi Kunene net worth is estimated at $800,000. He has appeared in 25 films and television shows since 1993. In 2011, he received the Golden Horn Award for Best Actor for the drama Soul City
Read John Kani net worth
Waati (1995)
Cry, the Beloved Country (1995)
Kini and Adams (1997)
A Reasonable Man (1999)
The King Is Alive (2000)
Final Solution (2001)
Jacob's Cross (2007-2013) as Chief Paul Lebone
A Small Town Called Descent (2010)
The First Grader (2010)
State of Violence (2010)
Paradise Stop (2011)
Elelwani (2012)
Isidingo (2009-2012) as Jeff
Isibaya (2012-2016)
A United Kingdom (2016) as Chief Tshekedi Khama
Generations: The Legacy (2016) as Jack Mabaso