Countries With The World's Most Beautiful Women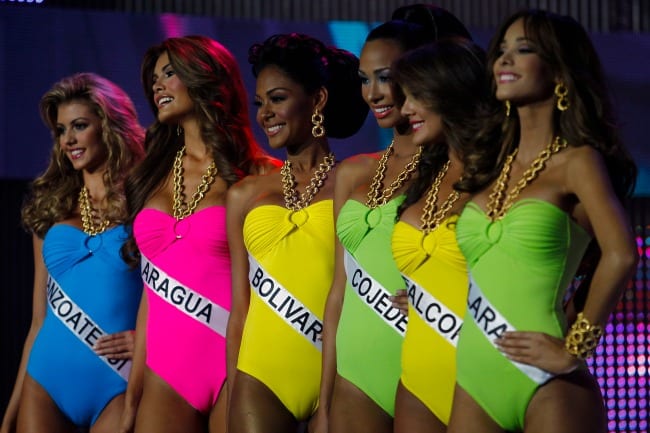 we bring to you Countries With The World's Most Beautiful Women
Ranked by total number of combined Miss Universe and Miss World beauty contest winners is the criteria used to select the Countries With The World's Most Beautiful Women
Since beauty is said to be in the eye of the beholder, and considering that beauty certainly comes from all parts of the world, it can be difficult to assert that one nation's females' relative beauties are greater than that of another nation. However, we have made the best attempt possible to rank such physical characteristics by means of ranking countries by the sum of their title-holders in two of the world's most competitive international beauty pageants. Namely, these are Miss World and Miss Universe.
Countries With The World's Most Beautiful Women
6. United Kingdom (5 Miss World Winners)
In terms of beautiful women, the United Kingdom ranks sixth in the world, gifting the world the opportunity to appreciate the stunning beauties of 5 ladies who went on to win the title of Miss World for their country. Rosemarie Frankland became the first British woman, and the seventh European one, to win the title of Miss World in 1961. Ann Sidney, Lesley Langley, and Helen Morgan also won the Miss World titles for United Kingdom in 1964, 1974, and 1983, respectively. The most recent Miss World winner from the United Kingdom was Sarah-Jane Hutt, who achieved the title in the year 1983.
5. Sweden (3 Miss World, 3 Miss Universe)
Swedish women are often seen as both beautiful and independent, and have managed to woo the world with their charms for ages. Sweden can thus boast of producing 3 Miss World and 3 Miss Universe winners. Hillevi Rombin Schine was the first Miss Universe winner representing Sweden, and the one who won the title in 1955, becoming the fourth Miss Universe winner in the world. Sadly, in 1996, she became the first Miss Universe to pass away, doing so amidst a plane crash in 1996. Margareta Arvidsson and Yvonne Ryding were the other two Miss Universe winners from Sweden, and they won the title in the years 1966 and 1984, respectively. In 1951, Kiki Håkansson became the first beauty queen to win the Miss World title for Sweden. Her crowning was surrounded by controversy when she wore a bikini during the ceremony, which was ridiculed by the Pope as well as some others in religiously conservative countries. The Swedish beauties May Louise Flodin and Mary Ann Catrin Stävin won the Miss World title for themselves in the years 1952 and 1977, respectively.
4. Puerto Rico (5 Miss Universe, 1 Miss World)
The spectacular Caribbean island of Puerto Rico has produced equally spectacular ladies, and several have won universal appreciation for their incredible beauty. 5 Miss Universe and 1 Miss World winner have hailed from this country. Wilnelia Merced, a model, was the first, and only, Puerto Rican to win the Miss World title, doing so in 1975. The first Puerto Rican lady to grab the much coveted Miss Universe title was Marisol Malaret, who was crowned Miss Universe in 1970. In 1985, Deborah Carthy-Deu, and in 1993, Dayanara Yari Torres Delgado, also won the Miss Universe titles from Puerto Rico. Delgado, a multi-talented model, actor, singer, and writer, acted as an ambassador for UNICEF and established the Dayanara Torres Foundation, funding the education of underprivileged children in her home country. The last two Puerto Rican ladies to win the Miss Universe title were Denisse Maria Quiñones August, who was crowned Miss Universe in 2001, and Zuleyka Jerris Rivera Mendoza, who became Miss Universe 2006.
3. India (5 Miss World, 2 Miss Universe)
Since ages of long ago, Indian women have been revered and loved for their elegant beauty and radiant looks. The definition of Indian beauty is associated with dynamism, with the mind-boggling ethnic diversity of India reflected in the distinctive appearances of the country's beautiful ladies. Indian women have thus always managed to perform exceedingly well in international beauty contests, and India has produced 5 Miss World and 2 Miss Universe winners over the years. Reita Faria became the first Indian woman to be crowned Miss World in 1966. After winning the crown, instead of following the usual course of acting in films and continuing her modelling career, she went on to complete her medical studies and became the first Miss World winner to qualify as a doctor. In 1994, Aishwarya Rai was the next Miss World winner from India, and her stunning looks and elegant personality soon made her a world famous lady. She became a superstar in India by acting in a lead position in a large number of Bollywood films, and she also participated in charities and also became a member of the jury at the Cannes Film Festival. Diana Hayden, Yukta Mookhey, and Priyanka Chopra also won Miss World titles for India, doing so in the years 1997, 1999, and 2000, respectively. Priyanka Chopra is presently one of the leading ladies of Indian cinema and enjoys huge stardom in the country. Sushmita Sen, in 1994, and Lara Dutta, in 2000, won the Miss Universe titles for India. Both are currently highly successful Bollywood actors with huge fan followings of their own.
2. United States (8 Miss Universe, 3 Miss World)
The United States of America appears to have an abundance of beautiful women, becoming the second country in the world in terms of hosting the world's most beautiful women. Marjorie Wallace was the first U.S. lady to win the Miss World beauty pageant in 1973. However, soon after winning, she started dating a string of famous celebrities, and 104 days later was stripped off her title for failing to comply with the Miss World duties. Gina Tolleson and Alexandria Mills also won the Miss World titles for the USA in 1990 and 2010, respectively. The United States has also made a major impact in the Miss Universe beauty contest, where 8 glamorous ladies from the country have emerged victorious as Miss Universes since 1954. In 1954, Miriam Stevenson was the first Miss Universe winner hailing from the USA. Carol Morris, in 1956, Linda Bement, in 1960, Sylvia Hitchcock, in 1967, Shawn Weatherly, in 1980, Brook Lee, in 1997, and Olivia Culpo, in 2012, were the other seven Miss Universe winners to come from and represent the USA.
1. Venezuela (7 Miss Universe, 6 Miss World)
Latino women appear to have among them some of the most beautiful women in the world, as revealed by the statistics exhibiting Venezuela as the highest ranking country in the world in terms of the number of Miss World and Miss Universe winners hailing from this country. A staggering number of 7 Miss Universe winners and 6 Miss World winners have been from the South American nation of Venezuela. Maritza Sayalero became the first Venezuelan beauty to win the Miss Universe title in 1979. Her victory brought an immense joy to her countrymen, and thereafter many parents in Venezuela even named their daughters Martiza after her own name. The other Miss Universe winners from Venezuela were Irene Sáez (1981), Bárbara Palacios (1986), Alicia Machado (1996), Dayana Mendoza (2008), Stefanía Fernández (2009), and Gabriela Isler (2013). 1955 marked an important year in Venezuela, as this was when the country got its first Miss World winner, Susana Duijm. Pilin Leon, Astrid Carolina Herrera, Ninibeth Leal, Jacqueline Aguilera, and Ivian Sarcos are the other Venezuelan beauties to win the Miss World titles, doing so in the years 1981, 1984, 1991, 1995, and 2011, respectively. Now you know the Countries With The World's Most Beautiful Women
READ MOST POPULAR SPORTS IN THE WORLD

The Best Liverpool Players of All Time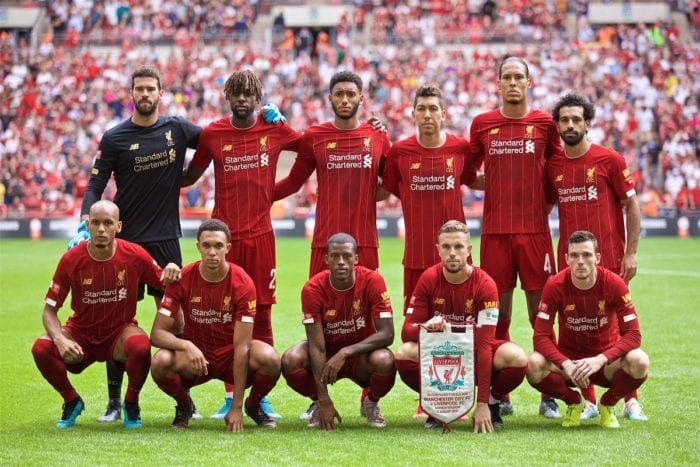 Since its inception in 1892, Liverpool FC have been one of the greatest clubs in English football history. In fact, many will argue based on the club's domestic and European successes, that Liverpool is England's greatest club. With 18 league titles and 5 European cups, along with a slew of FA Cup and League Cup victories, Liverpool is easily in the conversation. With the club's great success, it has needed great players. Some of soccer's greatest players have suited up for the Reds. Whether they were local lads or shrewd transfer purchases, the best players in Liverpool history are international icons due to the club's popularity.
If you were to ask Liverpool fans who were the greatest players to shake the Kop, opinions would be split. One thing you can agree on is that Kenny Dalglish is Liverpool fans' king. between his stint as a player and manager, he oversaw one of the most successful periods in club history. As for this generation's icon, no one can question Steven Gerrard's commitment and his list of accolades. While many players have come and gone, Gerrard, for nearly two decades, has been Anfield's most consistent performer. Not only is he one of Liverpool's favorite sons, but is a proven winner.
This is the list of the greatest soccer players in Liverpool's history. If you see someone who isn't on this list, feel free to add him. Vote or re-rank this list according to who you think is the best Liverpool player ever. Who is the greatest Liverpool player of all time? That's up to you to decide.
Steven Gerrard
Steven George Gerrard, MBE was an English footballer who plays for and captains Premier League club Liverpool. He has played much of his career as a central midfielder, but he has also been used as a second striker, holding midfielder, attacking midfielder, right back and right winger. Gerrard has spent his entire career at Anfield, making his debut in 1998, cementing his place in the first team in 2000, and succeeding Sami Hyypiä as team captain in 2003. His honours include two FA Cups, three League Cups, one UEFA Champions League, one UEFA Cup, and two UEFA Super Cups.
Kenny Dalglish
Kenneth Mathieson "Kenny" Dalglish MBE is a Scottish former footballer and manager. In a career spanning 22 years, he played for Celtic and Liverpool, winning numerous honours with both. He is Scotland's most capped player of all time with 102 appearances, and also Scotland's joint-leading goal scorer, with 30 goals. Dalglish won the Ballon d'Or Silver Award in 1983, the PFA Player of the Year in 1983, and the FWA Footballer of the Year in 1979 and 1983. In 2009 FourFourTwo named Dalglish as the greatest striker in post-war British football, and in 2006 he topped a Liverpool fans' poll of "100 Players Who Shook the Kop".
Ian Rush
Ian James Rush, MBE, is a Welsh former footballer. Rush played for Liverpool F.C. from 1980-1987 and 1988-1996, and is the club's all-time leading goalscorer, having scored a total of 346 goals in all competitions during his two spells at the club. Regarded as one of the greatest ever Liverpool players, Rush came 3rd in the "|100 Players Who Shook The Kop" – an official Liverpool fan poll. Rush also had short spells playing at Chester City, Juventus, Leeds United, Newcastle United, Sheffield United, Wrexham and Sydney Olympic. He made 73 appearances for the Wales national football team and he remains the record goalscorer for Wales with 28 goals between 1980 and 1996
Robbie Fowler
Robert Bernard "Robbie" Fowler is an English former professional footballer and manager who played as a striker from 1993 to 2012. Fowler was known for being a natural scorer with an instinctive goal-poaching ability. Fowler is best remembered for his time at Liverpool and is the sixth-highest goalscorer in the history of the Premier League. He scored 183 goals in total for Liverpool, 128 of which were scored in the Premier League. He earned the nickname "God" from the Anfield crowd, becoming a club legend due to his ruthlessness in front of goal and his cheeky personality
Luis Suárez
In January 2011, Suárez transferred to Liverpool, and won the League Cup in his first full season. In 2014, he was named the PFA Players' Player of the Year and the FWA Footballer of the Year as well as winning the Premier League Golden Boot, and sharing the European Golden Shoe with Cristiano Ronaldo before moving to Barcelona in a transfer worth €82.3 million (£64.98 million), making him one of the most expensive players in football history.
Xabi Alonso
He moved to Liverpool in August 2004 for £10.5 million and won the UEFA Champions League in his first season, under manager Rafael Benítez, scoring the equalizing goal in the Final against Milan. The following season, he won the FA Cup and the FA Community Shield.
Fernando Torres
Torres joined Premier League club Liverpool in 2007, after signing for a club record transfer fee. He marked his first season at Anfield by being Liverpool's first player since Robbie Fowler in the 1995–96 season to score more than 20 league goals in a season. The most prolific goalscoring spell of his career, he became the fastest player in Liverpool history to score 50 league goals. He was named in the FIFA World XI in 2008 and 2009. Torres left the club in January 2011 to join Chelsea for a British record transfer fee of £50 million,
Content on this website is protected by DMCA.  Dont waste your time copying because you would eventually remove it.