Fido Money- How to Get An Instant Loan on Your Phone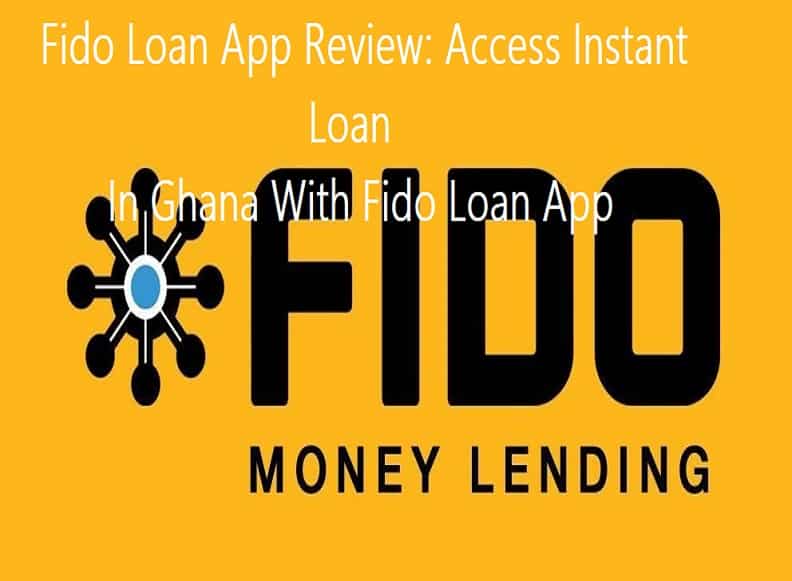 Fido Money
Fido Money Lending Limited (FIDO) is a financial institution based in Accra, Ghana and licensed by Bank of Ghana. FIDO provides fast and easy short-term loans, called FIDO Loans.
People can apply for a FIDO Loan directly from their own mobile device or in FIDO's branch and receive a credit decision within minutes.
The loan is available to salaried, contracted and self-employed professionals. Just a one-time verification of ID and mobile money account is necessary before disbursement of the money. No collateral or guarantors are required.
HOW TO APPLY FOR FIDO LOAN
Download the Fido app from Playstore
Apply for the Loan by filling the application form
Get verified and receive your money.
Fido Money Interest Rates
The interest rates for new customers start at 14% for 30 days, the interest amount is displayed in the app before applying.
Returning customers having a good history of paying your loans with Fido on time get better interest rate on future loans, the lowest interest rate is 8% for 30 days.
Fido Money Eligibility Requirements
To qualify for a FIDO Loan, you need a valid ID and Mobile Money or Bank Account.
ID Type: Driver's License, NHIA Membership, Voter ID, National ID or Passport
Mobile Money account: MTN Mobile Money, Tigo Cash & Airtel Money registered in your name for at least two months.
Bank account: Original bank statement for a valid deposit account with a commercial bank in Ghana.
Read Ghana Flag History, Meaning of Colours
You must be a resident in Ghana over 18 years of age.
Fido Loan Amount
First time borrowers are eligible for a maximum of 200 GHC to be paid within 10 to 33 days. The loan term must be selected in the app when applying.
Paying your loan on time can get you a higher amount and reduced interest as you climb the ladder up to a maximum of 1000 GHS.
Read How To Make Money Online in Ghana
How to Repay Fido Loan 
When the loan becomes due, you will have to transfer the money from your wallet following procedure below.
To pay with cash, you can visit any Zenith bank branch and deposit to FIDO's account. Remember to always use your Client ID for payment.Bank: Zenith Bank
Branch: Head Office
Account Name:
FIDO Money Lending Ltd
Account Number: 6010159660Be sure to write your full name on the deposit slip also give your Client ID (*********) to the teller
To pay with Tigo cash (Must be from own wallet)
Dial: *501#
Select: Pay Bill
Select: Investment and Loans
Select: FIDO from list
Enter Amount:
Enter Reference: *********
Enter Pin Code: _ _ _ _
Mtn Mobile Money(Must be from own wallet)
Dial: *170#
Select: Pay Bill
Select: General Payment
Enter Payment Code: Fido
Enter Amount:
Enter Reference:
*********
Enter Pin Code: _ _ _ _
Charles Woodburn Net Worth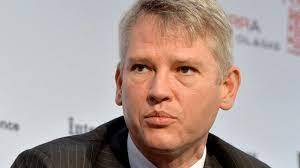 What is Charles Woodburn net worth?
Charles Woodburn is a British businessman who has been the CEO of BAE Systems since July 2017.
Woodburn earned a bachelor's degree in electrical sciences from St John's College at the University of Cambridge in 1992 and a PhD in engineering from Cambridge University, followed by an MBA from Erasmus University Rotterdam.
Keep reading to find Charles Woodburn net worth
Read Tim Cook net worth
Before working for BAE Systems, Woodburn was chief executive of Expro Group, which surveys and manages oil and gas wells around the world. He had also spent 15 years at Schlumberger, an oil services company, overseeing major projects in Thailand, Australia, and the US.
On joining BAE Systems he was to be paid a base salary of £750,000 a year and given more than £1.6m to buy him out of incentive schemes at Expro. It was reported in December 2016 that he was paid a total joining package worth £3 million.
Read Latest Updates here
Thanks for reading Charles Woodburn net worth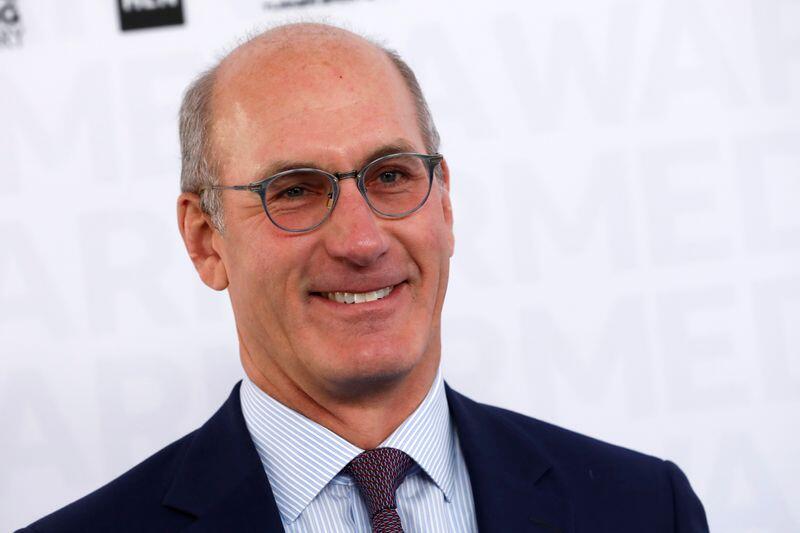 What is John Stankey net worth?
| | |
| --- | --- |
| Net worth | $76 million |
| Name | John T. Stankey |
| Date of birth | 1962 |
| Occupation | businessman and CEO of AT&T Inc. |
| Nationality | United States |
John Stankey net worth: John T. Stankey is an American businessman currently serving as CEO of AT&T Inc. and as a member of AT&T Inc.'s board of directors. He previously served as AT&T's president and COO and was former CEO of WarnerMedia.
Early life and education
Stankey was raised in Los Angeles, the youngest of three children. His father was an insurance underwriter and his mother a housewife. In the 1980s, he graduated with a B.A. in finance from Loyola Marymount University. In 1985, he took an entry-level position with Pacific Bell. In 1991, he earned an M.B.A. from UCLA.
Career
In 1995, after Southwestern Bell Corporation became SBC Communications, Stankey served as the Executive Vice President of Industry Markets beginning in 1998 becoming the Executive President of Industry Markets in 2000.
Read Tim Cook net worth
In 2001 Stankey became the President and CEO for SBC Southwest. Stankey served as CIO of the "new AT&T" after the merger of SBC with AT&T Corporation finalized in 2005, becoming the senior executive vice president and CTO for AT&T from 2008 to 2012, Stankey held various senior executive positions within the company and in January 2012, Stankey became the CSO and group president of AT&T Inc.
In 2015, Stankey became the CEO of AT&T Entertainment Group and during the merger of Time Warner with AT&T, Stankey served as the senior executive vice president of AT&T/Time Warner merger integration planning. He earned $22.5 million from AT&T in 2019 and $21 million in 2020; in 2020, AT&T lost $5.4 billion and cut thousands of jobs.
Read Eric Yuan net worth
On October 1, 2019, Stankey became the COO of AT&T while continuing to serve as the CEO of WarnerMedia.
On April 1, 2020, Stankey announced that he would be stepping down as CEO of WarnerMedia, and that former Hulu CEO Jason Kilar would be assuming that role effective May 1, reporting to Stankey who will continue as COO of AT&T.
 On April 24, 2020, AT&T announced that effective July 1, 2020, Stankey will replace Randall L. Stephenson as CEO of AT&T.
John Stankey Net Worth
John Stankey net worth is $75 million. Since June 2018, Stankey has been the CEO of WarnerMedia which owns various media and film corporations, including Warner Bros., HBO, Turner Broadcasting System, and CNN.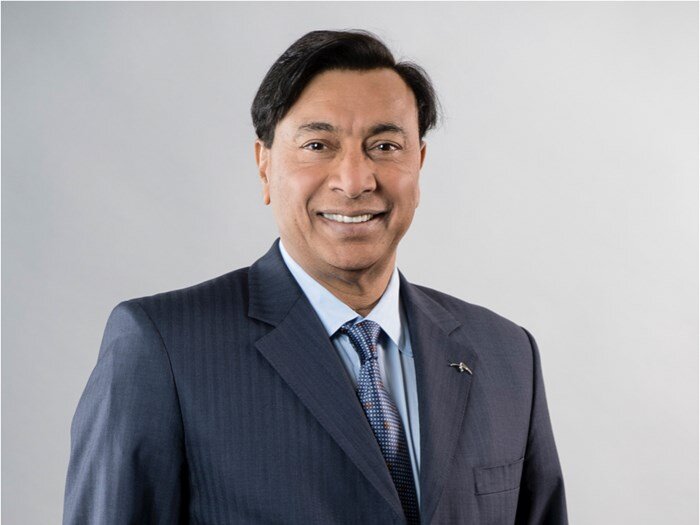 What is Lakshmi Mittal net worth?
| | |
| --- | --- |
| Net worth | $17.7 billion |
| Name | Lakshmi Niwas Mittal |
| Date of birth | 15 June 1950 |
| Nationality | Indian |
| Occupation | chairman and CEO of ArcelorMittal |
Lakshmi Mittal net worth 2021: Lakshmi Niwas Mittal is an Indian steel magnate, based in the United Kingdom. He is the chairman and CEO of ArcelorMittal, the world's largest steelmaking company. Mittal owns 38% of ArcelorMittal and holds a 20% stake in Queens Park Rangers F.C.
Early life and career
Mittal was born in a Marwadi family. He studied at Shri Daulatram Nopany Vidyalaya, Calcutta from 1957 to 1964. He graduated from St. Xavier's College, affiliated to the University of Calcutta, with a B.Com degree in the first class. His father, Mohanlal Mittal, ran a steel business, Nippon Denro Ispat.
Mittal opened his first steel factory PT Ispat Indo in Sidoarjo, East Java, Indonesia. In 1989 Mittal purchased the state-owned steelworks in Trinidad and Tobago, which were operating at an enormous loss. He turned them into profitable ventures in a year.
Mittal purchased the Irish Steel plant based in Cork, Ireland, from the government for a nominal fee of £1 million. Three years later, in 2001, it was closed.
Lakshmi Mittal Net Worth
Lakshmi Mittal net worth is $17.7 billion. He is one of the richest people of Indian descent. His wealth is sourced from stealmaking, education and health.
Mittal has been a member of the board of directors of Goldman Sachs since 2008. He sits on the World Steel Association's executive committee and is a member of the Global CEO Council of the Chinese People's Association for Friendship with Foreign Countries, the Foreign Investment Council in Kazakhstan, the World Economic Forum's International Business Council, and the European Round Table of Industrialists. He is also a member of the board of trustees of the Cleveland Clinic.
the Lakshmi Niwas Mittal, Usha Mittal Foundation and the Government of Rajasthan partnered together to establish a university, the LNM Institute of Information Technology (LNMIIT) in Jaipur as an autonomous non-profit organisation.
In 2008, the Mittals made a donation of £15 million to Great Ormond Street Hospital in London, the largest private contribution the hospital had ever received. The donation was used to help fund their new facility, the Mittal Children's Medical Centre.
Personal life
Mittal is married to Usha Mittal. They have a son Aditya Mittal and a daughter Vanisha Mittal.
His residence at 18–19 Kensington Palace Gardens—which was purchased from Formula One boss Bernie Ecclestone in 2004 for £67 million (US$128 million)—made it the world's most expensive house at the time.
Read Eric Yuan net worth
Content on this website is protected by DMCA. reproducing any content on this site without explicit permission is strictly prohibited.