Check Out The Top 10 Richest Music Stars In South Africa
Who are the top 10 richest musicians in South Africa ?
Keep reading to find out..
Worldwide, musicians are among the highest paid fields. Musicians earn a lot from shows, partnerships and endorsement deals.
Some musicians in South Africa earn millions a year. Read through to find the list of the top 10 richest musicians in South Africa in 2020.
All figures used in writing this article was sourced from Briefly.co.za
Top 10 Richest Musicians in South Africa
Steve Hofmeyr
Steve Hofmeyr is the richest musician in South Africa. He is also an actor and a television presenter. He is worth R273 as of 2020.
Black Coffee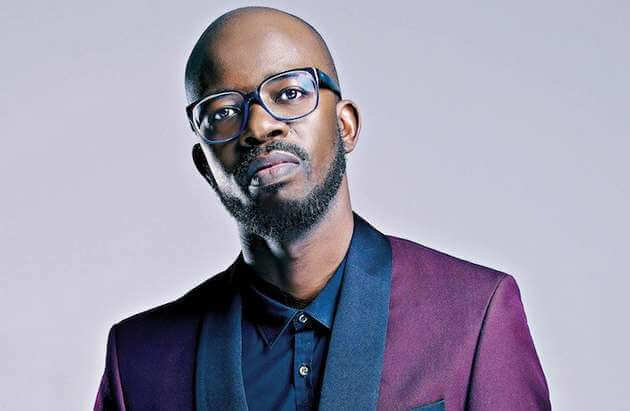 Black Coffee is a South African DJ, record producer, singer, and songwriter.
Black Coffee net worth is R 1 trillion. Black Coffee is known in real life as Nkosinathi Innocent Maphumulo. He was born on 11th March 1976 in Umlazi, South Africa. He studied Jazz at Technikon Natal now Durban University of Technology.
His career success has earned him a luxurious lifestyle and some of these fancy cars. Mercedes Benz G Station Wagon, CLK Mercedes, DJ's Bentley, Maserati. He also owns a private jet.
AKA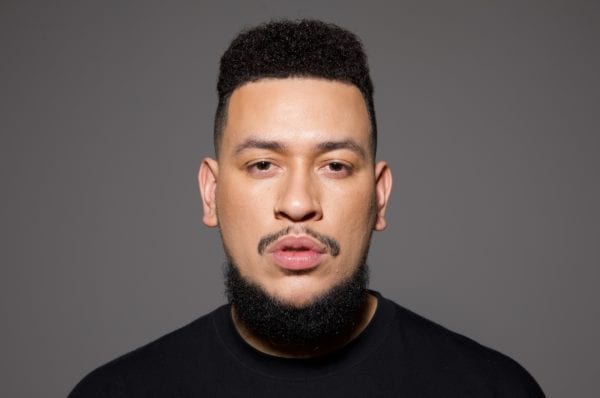 AKA, is a South African rapper, singer, songwriter, record producer, and entrepreneur. He is one of the prominent rappers on the African continent. AKA net worth is estimated at R21 million.
Rebecca Malope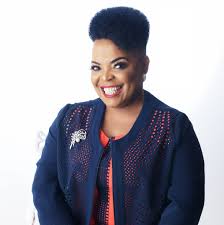 Batsogile Lovederia Malope known professionally as Dr Rebecca Malope, is a multi-award-winning South African gospel singer. She is known as "The African Queen of Gospel."
Malope has released 35 albums in a musical career spanning more than 30 years to date. Rebecca is one of the richest musicians in South Africa with a net worth of R68 million
Top 10 richest musicians in South Africa
Die Antwoord
Die Antwoord is a South African hip hop group formed in Cape Town in 2008.
The group is composed of rappers Watkin Tudor "Ninja" Jones and Anri "Yolandi Visser" du Toit, a male/female duo, and producers HITEK5000 and Lil2Hood. 
Die Antwoord net worth is R 56 million making them part of the list of top 10 richest musicians in South Africa
Top 10 richest musicians in South Africa
Euphonik
DJ Themba, also known as Euphonik  is a South African DJ, music producer, and radio presenter.
Aside music, Euphonik invests in properties and owns a total of fourteen properties in Johannesburg, South Africa
His net worth is R34.1 million making him one of the richest musicians in South Africa
He is an ambassador for the Bridges For Music charity in South Africa and mentors young South African electronic musicians and DJs in their creative development
DJ Sbu
The South African DJ and Kwaito star is the founder of TS Records and MoFaya energy drinks. He is reportedly worth R27.3 million.
Top 10 richest musicians in South Africa
Oskido
Oscar Sibonginkosi Mdlongwa  is a South African recording artist, DJ, record producer and businessman. 
Having been in the music industry for over 30 years, Oskido has reached a prominent status in the South African music industry, more importantly in popular youth culture. 
Oskido has a net worth of R27 million
Cassper Nyovest, is a South African rapper, songwriter, entrepreneur, and record producer. He is one of the most successful artists in South Africa. 
Cassper is one of the wealthiest musicians in South Africa with a net worth of R10 million
top 10 richest musicians in South Africa
Juanita du Plessis
Juanita du Plessis  is an Afrikaans country singer. She was born on 26 April in Windhoek, Namibia. She became known for her song Ska-Rumba. Du Plessis' singing career began in 1998 with her debut album Juanita. 
Juanita du Plessis net worth is unknown, but she is among the richest musicians in South Africa. She has released about 30 albums in her career.
Nasty C is a South African rapper, songwriter and record producer. He is currently signed to  Def Jam Records. Nasty C net worth is estimated at $2 million.
He is one of the best rappers on the African continent
Peter Mutharika Net Worth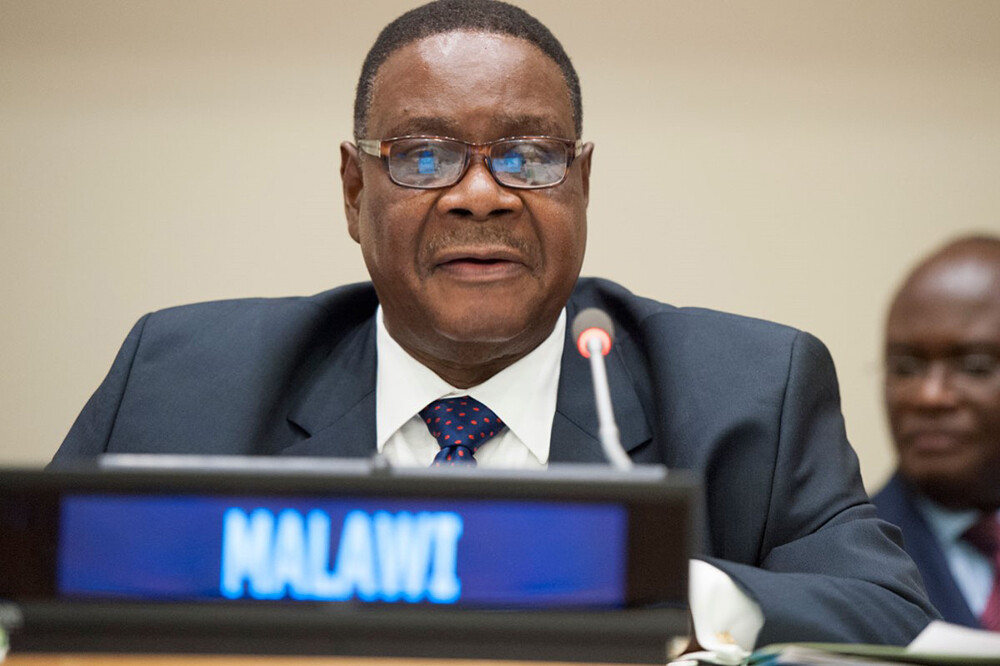 Glusea brings to you Peter Mutharika net worth
Arthur Peter Mutharika  is a Malawian politician and lawyer who was President of Malawi from May 2014 to June 2020.
Peter is one of the most influential people in Malawi. He has worked in the field of international justice, specializing in international economic law, international law and comparative constitutional law. He informally served as an adviser to his older brother, President Bingu wa Mutharika, on issues of foreign and domestic policy from the onset of his election campaign until the President's death on 5 April 2012
Read Shepherd Bushiri net worth
According to various online sources, Peter Mutharika Net Worth is $60 million making him one of the richest men in Malawi
Peter Mutharika Net Worth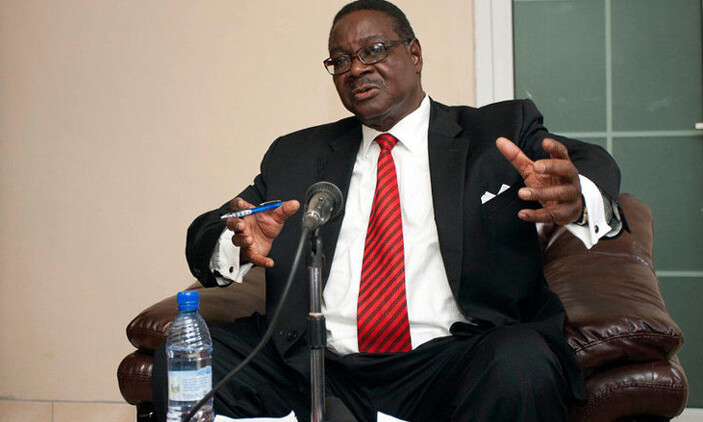 Peter Mutharika Biography
Peter has held positions as Minister of Justice and later as Minister for Education, Science and Technology.  Mutharika also served as Minister of Foreign Affairs from 2011 to 2012.
Read Also Lazarus Chakwera net worth
He was charged to help bridge relations between Malawi and the United Kingdom due to the deterioration of public diplomacy between the two nations after the Cochrane-Dyet controversy.
Standing as the candidate of the Democratic Progressive Party (DPP), Peter Mutharika was elected as President of Malawi in the 2014 election
Educational Background
Mutharika received his law degree from the University of London in 1965. He then received his LL.M and JSD/PhD degrees from Yale University in 1966 and 1969 respectively.
As a professor, he has taught at University of Dar es Salaam (Tanzania), Haile Selassie University (Ethiopia), Rutgers University (USA), the United Nations Institute for Training and Research Program for Foreign Service Officers from Africa and Asia at Makerere University (Uganda), and for 37 years at Washington University (USA), and has served as an Academic Visitor at the London School of Economics.
Career
Prof. Peter has served as advisor to the American Bar Association's Rule of Law initiative for Africa
Mutharika was part of a three-man tribunal that was arbitrating international cases. In August 2011, Mutharika decided to resign from two international court cases with the International Center for Settlement of Investment Disputes that he was arbitrating on Zimbabwe where foreign investors sued the Zimbabwean government for breaches of bilateral investment treaties. This was due to concerns about his impartiality because of Bingu Mutharika's close associations with the Mugabe government.
Peter Mutharika Net Worth
Peter Mutharika net worth is $60 million. He has held several international positions.
President, International Third-World Legal Studies Association, 1986-1993
Global Fund Replenishment Champion, 2018-2019
Member, Committee of Ten African Heads of State Championing the Advancement of Education, Science and Technology, appointed by the African Union 2018
Champion, Global Partnership for Education
African Development Bank, Youth Champion
Co-convenor, Global Commission on Financing Education
Champion, Trade Related Aspects of Property Rights (TRIPS)
UN Women "HeForShe" Champion
UNFPA Global Youth Champion
Advisor in Council of the Economic and Trade Cooperation of African Youth (ETCAY)
Board Chairperson for United Nations Economic and Trade Commission of Africa
Among the accolades he has received includes;
international Jurist Award, 2008
The African Leadership Award, 2016 and Medal of Honour, 2016
Doctors of Human Letters, University of Addis Ababa, Ethiopia in 2016
State of Georgia Senate Citation of Merit, 2016
Honorary Professor, University of International Business and Economics, Beijing, China, 2018
Nelson Mandela Leadership Award, National Baptist Convention, 2018
Doctor of Human Letters, Washington University, 2018
Senior Of Politics Debate, Indonesian Jakarta Collage, 2019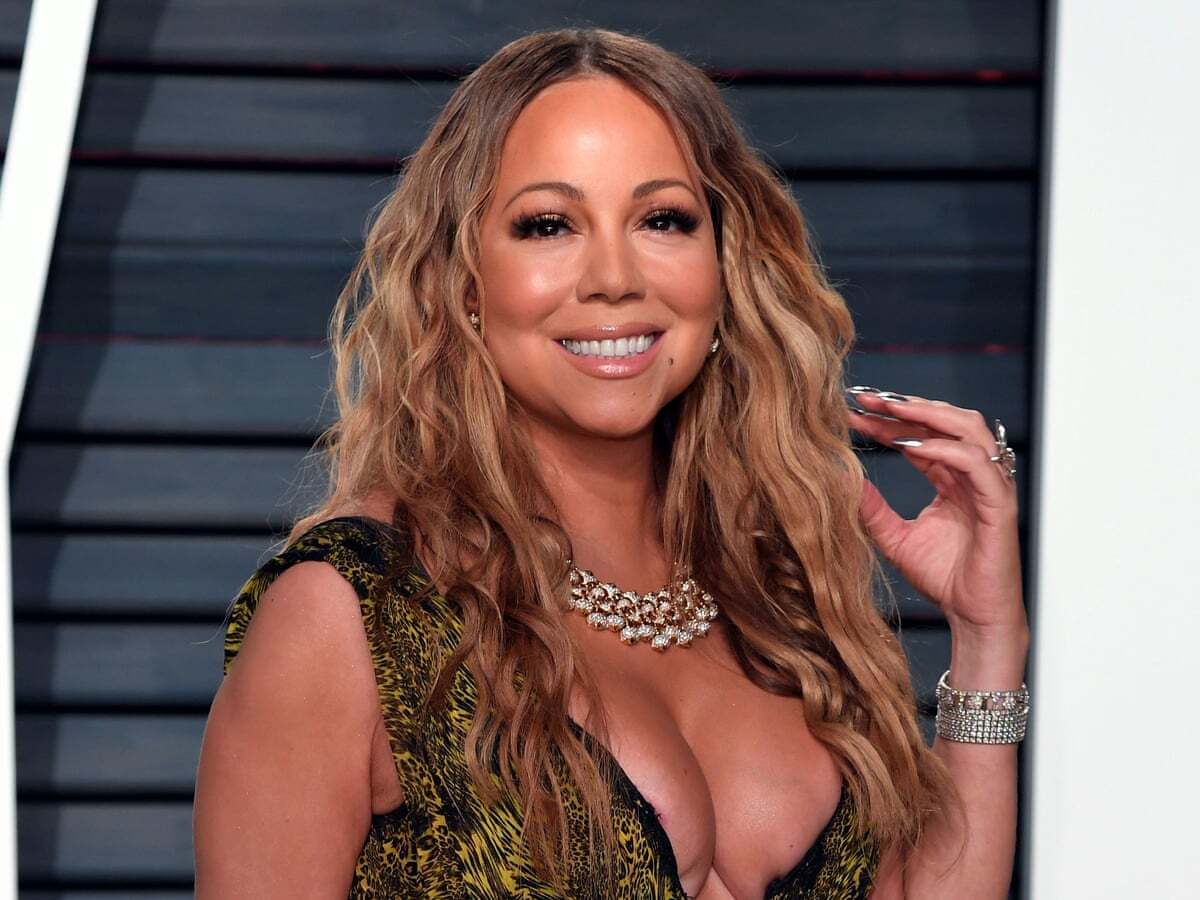 what is Mariah Carey net worth
Mariah Carey  is an American singer-songwriter and actress. Known for her five-octave vocal range, melismatic singing style, and signature use of the whistle register, she is referred to as the "Songbird Supreme" by Guinness World Records. She rose to fame in 1990 with her eponymous debut album, released under the guidance of Columbia Records executive Tommy Mottola, who married her three years later.
As of 2020, Mariah Carey net worth anywhere between $300 million and $520 million.
She achieved worldwide success with follow-up albums Music Box (1993), Merry Christmas (1994), and Daydream (1995).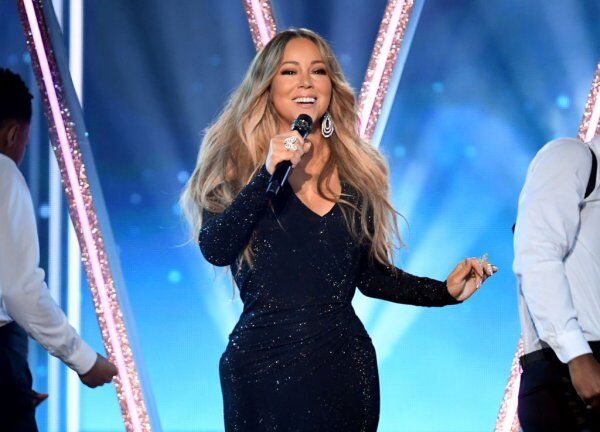 These albums spawned some of Carey's most successful singles, including "Hero", "Without You", "All I Want for Christmas Is You", "Fantasy", "Always Be My Baby", as well as "One Sweet Day", which topped the US Billboard Hot 100 decade-end chart (1990s).
After separating from Mottola, Carey adopted a new image and incorporated more elements of hip hop into her music with the release of Butterfly (1997). 
Billboard named her the country's most successful artist of the 1990s, while the World Music Awards honored her as the world's best-selling music artist of the 1990s, and the best-selling female artist of the millennium.
After eleven consecutive years charting a US number-one single, Carey parted ways with Columbia in 2001 and signed a $80 million recording contract with Virgin Records in April of that year.
However, following her highly publicized physical and emotional breakdown, as well as the critical and commercial failure of her film Glitter (2001) and its accompanying soundtrack, her contract was bought out for $28 million by Virgin and she signed with Island Records the following year.
After a relatively unsuccessful period, she returned to the top of music charts with The Emancipation of Mimi (2005), the world's second-best-selling album of 2005.
Its second single, "We Belong Together", topped the US Billboard Hot 100 decade-end chart (2000s). Her performance the 2009 film Precious won her the Breakthrough Actress Performance Award at the Palm Springs International Film Festival.
Mariah Carey Net Worth
With sales of over 200 million records worldwide, Carey is one of the best-selling music artists of all time. She has amassed an extensive catalog, with nineteen of her songs topping the Billboard Hot 100; Carey holds the record for the most number-one singles by a solo artist, a female songwriter, and a female producer, According to the Recording Industry Association of America (RIAA), she is the second-highest-certified female artist in the United States, with 66.5 million certifiedalbum units.
 In 2012, she was ranked second on VH1's list of the 100 Greatest Women in Music. In 2019, Billboard named her the all-time top female artist in the United States, based on both album and song chart performances.
Aside from her commercial accomplishments, Carey has won five Grammy Awards, nineteen World Music Awards, ten American Music Awards, and fifteen Billboard Music Awards.
 An inductee of the Songwriters Hall of Fame, she is noted for inspiring other artists in pop and contemporary R&B music.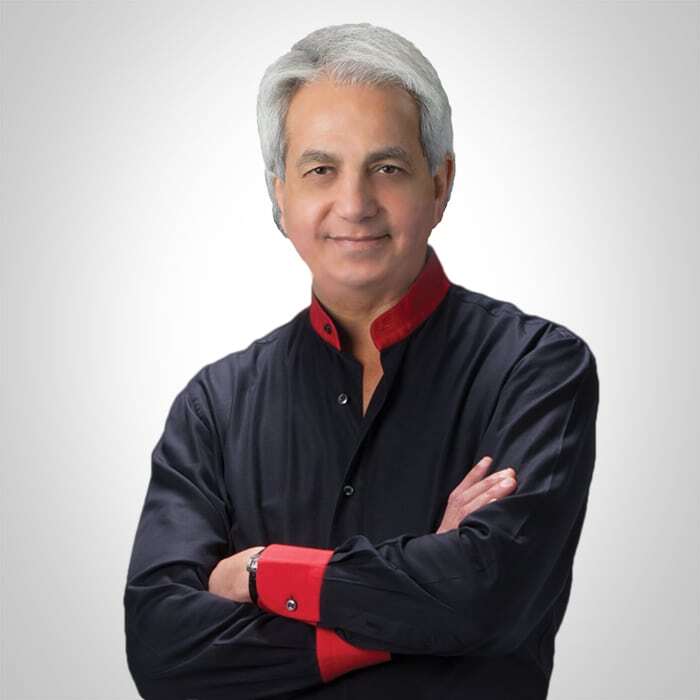 What is Benny Hinn net worth
Toufik Benedictus "Benny" Hinn is an Israeli televangelist, best known for his regular "Miracle Crusades"—revival meeting or faith healing summits that are usually held in stadiums in major cities, which are later broadcast worldwide on his television program, This Is Your Day.
Described as one of the most powerful pastors in the world, Benny Hinn's ministry has impacted a lot of lives accross the world. He is also one of the most followed Pastors in the world.
As of 2020, Pastor Benny Hinn net worth is $70 million making him one of the richest pastors in the world
Benny Hinn Biography
Hinn was born in Jaffa, in 1952, in the then newly established state of Israel to parents born in Palestine with Greek-Egyptian, Palestinian and Armenian-Lebanese heritage. He was raised within the Eastern Orthodox tradition.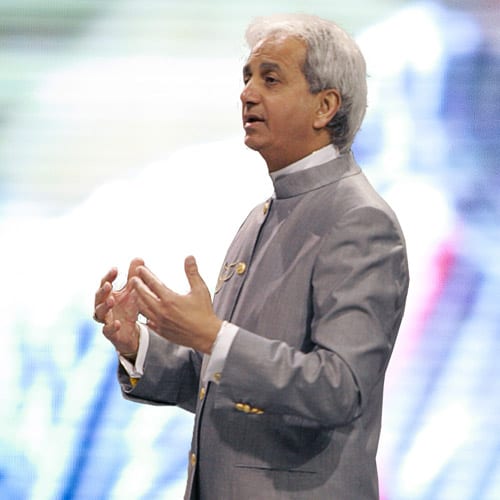 Soon after the 1967 Arab–Israeli War , Hinn's family emigrated to Toronto, Ontario, Canada, in 1968 where he attended the Georges Vanier Secondary School. He did not graduate. In his books, Hinn states that his father was the mayor of Jaffa at the time of his birth and that he was socially isolated as a child and had a stutter, but that he was nonetheless a first-class student.
In 1972, he had a new birth and became a Christian. Hinn has written that on 21 December 1973, he traveled by charter bus from Toronto to Pittsburgh to attend a "miracle service" conducted by evangelist Kathryn Kuhlman. Although he never met her personally, he often attended her "healing services" and has often cited her as an influence in his life. In 1974 he was invited to speak about his spiritual experience at Trinity Pentecostal Church in Oshawa and claimed to have been cured of his stuttering.
Benny Hinn Ministries supports 60 mission organizations across the world and several orphanages around the world, and claims to house and feed over 100,000 children a year and support 45,000 children daily because of his donors.
Benny Hinn Ministries donated $100,000 for relief supplies for Hurricane Katrina victims in 2005, and $250,000 to the tsunami relief effort in 2007.
Benny Hinn Net Worth
As of 2020, Pastor Benny Hinn net worth is $70 million making him one of the richest pastors in the world
Benny has authored several books. Among them includes;
Kathryn Kuhlman: Her Spiritual Legacy and Its Impact on My Life
Good Morning, Holy Spirit.
He Touched Me an Autobiography
The  Anointing.
Welcome, Holy Spirit How You Can Experience The Dynamic Work of the Holy Spirit in Your Life
This Is Your Day for a Miracle. Orlando, FL: Creation House
The Biblical Road to Blessing
Miracle of Healing
The Blood
Going Deeper with the Holy Spirit
Lord, I Need a Miracle
Total Recovery, Supernatural Restoration and Release