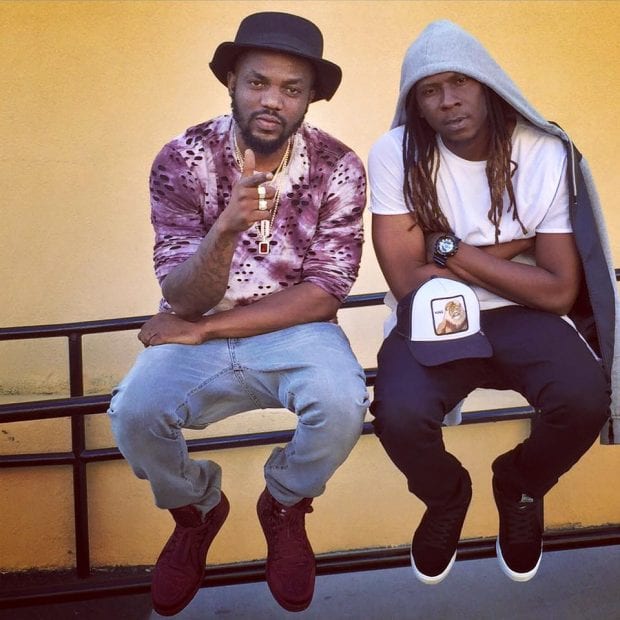 R2bees Net Worth is one of the most asked questions  in Ghana.
R2Bees is a Ghanaian hip hop and hiplife duo from Tema made up of Faisal Hakeem (Paedae da Pralem/Omar Sterling) and Rashid Mugeez (Mugeez).
Both of them were born and raised in Tema, east of the country's capital city – Accra in Ghana, West Africa. Paedae is the CEO and leader of the group, whilst Mugeez is the lead vocalist. The two cousins, who have been together their whole life, lived in the same house and also attended the same primary, junior and senior secondary school in Tema. Beginning their career early, they started off representing their school in rap competitions as well as inter school music contests. This led them to participating in popular radio competition Kasahare, which they won most of and also performed at most shows; gaining them more buzz under their stage name at that time.R2bees are also recognise in the ghanaian music industry as legends because of their major outstanding achievements – Camp Yard.
R2BEES  CAREER
R2BEES released their first single in August 2008 titled 'Yawa Gal', and became an instant hit. They then went on to releasing 'I Dey Mad', a chart topper across Ghana. 'I Dey Mad' featured Unda Melodies. The song topped most Ghanaian Radio Music Charts for weeks. In 2010, R2Bees featured one of Nigeria's biggest stars Wande Coal on their track 'Kiss Your Hand', as their third single. The video was criticised but R2Bees did not come out with any explanation. In 2009, R2Bees released a 17-track album Da Revolution which has already released songs; 'Yawa Girl', I dey Mad', 'T.E.M.A', 'Kiss Your Hand' with new songs; 'Radio', 'One more Chance' and 'Africa' with production from KillBeatz (Joseph Addison) as well as guest appearances from Wande Coal, Sarkodie, Samini, Kwaw Kese and a host of others
READ Richest Musicians in Ghana 2019
R2Bees on released their second studio album, the 'Refuse To Be Broke – Da Revolution II', at place at the Silver Lounge at the Accra Mall. The 19-track album features hits such as 'Ajeii', 'Life (Walaahi)', 'Odo' and 'Bayla Trap'. The album had guest appearances from Wizkid, Sherifa Gunu, Davido, Tinchy Stryder and Voicemail . The album's production was handled by KillBeatz who produced or co-produced all the tracks on it. After the successful release of their album last year, R2Bees released their first official single for 2014, "Lobi". The highlife influenced song's video was released on 25 September 2014. The single received massive air play since it release.
READ SHATTA WALE NET WORTH 2019
New Video!!! Mugeez – Bounce it https://t.co/tEHOlbOVBd pic.twitter.com/ioc8YGeOzH

— R2BEES (@r2bees) September 26, 2019
R2BEES NET WORTH
According to Forbes, R2Bees  net worth is  $ 6.0 Million.
Like several other Ghanaian stars, the R2Bees stars have partnered with a number of artists in musical collaborations within and outside Ghana. Amongst the artists, they have collaborated with are Sarkodie, Wande Coal, Wizkid, Criss Waddle, Asumadu Killbeatz, Davido, and Tinchy Stryder etc.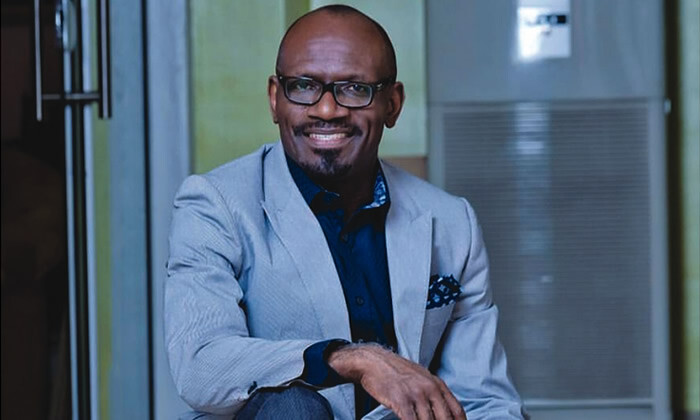 We bring to you Taiwo Odukoya net worth
Taiwo Odukoya is a Nigerian pastor. He is the senior pastor of The Fountain of Life Church, Ilupeju, Lagos.
Read on to find more information about Taiwo Odukoya net worth
Taiwo Odukoya Profile
Taiwo Odukoya was born on 15 June 1956 in the city of Kaduna, Kaduna State, Nigeria, where he was also raised.
Taiwo Odukoya net worth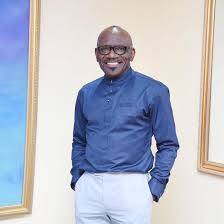 He had his primary and secondary education at Baptist Primary School, Kigo Road, Kaduna and St. Paul's College Zaria respectively, before proceeding to the University of Ibadan in 1976 where he obtained a degree in petroleum engineering in 1981.
As a petroleum engineer, he started work at the Nigerian National Petroleum Corporation (NNPC) in April 1982 after the compulsory one-year National Youth Service Corp (NYSC) scheme, and served there until his voluntary retirement in January 1994 after his call to the ministry.
The Fountain of Life Church
Taiwo and Bimbo Odukoya co-founded The Fountain of Life Church in 1992 with a stated vision "to teach men and women the art of building successful relationships and the principles of leadership so they can be all they are created to be. "
The Church has several missions in South Africa, the United Kingdom, United States of America, Switzerland, Kenya, Central Africa Republic, Republic of Benin, Côte d'Ivoire, Republic of Benin and Togo.
Odukoya proclaims a firm belief in the role of the church in the community and expresses it through several outreach projects including a hospital, an orphanage, a school for destitute children, a farm, a water project which provides boreholes at strategic locations for people who have no access to clean and portable water and a skill acquisition and entrepreneurial institute for the less privileged.
On April 19, 1997, Taiwo Odukoya set up Discovery for Men and Discovery for Women, non-denominational outreaches to men and women designed to help them maximize their potential.
 These outreaches reach out to hundreds of thousands of men and women annually through quarterly rallies, mentorship programs and a vocational center to equip them with technical and practical life skills.
Taiwo Odukoya Net Worth
Taiwo Odukoya is one of the wealthiest pastors in Nigeria. He has a membership of over 10,000 in Lagos city alone.
Taiwo Odukoya Awards
Pastor Taiwo has received numerous awards in recognition of his leadership role in the society and his concern for the less privileged.
In 2006, he was voted one of the 12 most inspiring leaders in Nigeria in a survey conducted by Leadership and Lifestyle (a London-based magazine).
He is also a Life Fellow and Grand Patron of the Institute of Corporate Management, and Fellow of the Certified Directors' Institute.
Peter Mutharika Net Worth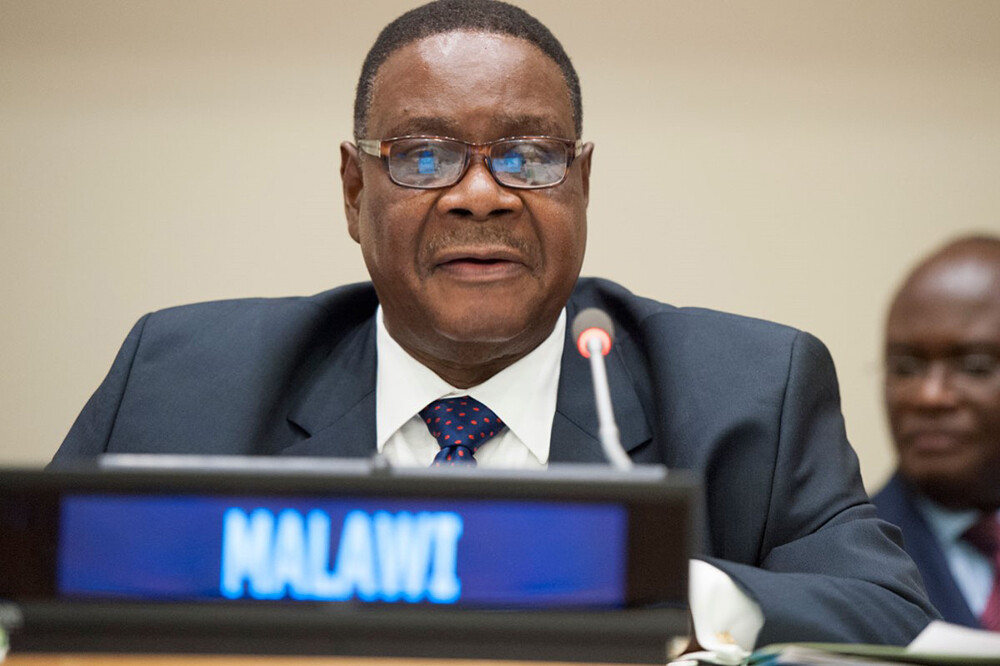 Glusea brings to you Peter Mutharika net worth
Arthur Peter Mutharika  is a Malawian politician and lawyer who was President of Malawi from May 2014 to June 2020.
Peter is one of the most influential people in Malawi. He has worked in the field of international justice, specializing in international economic law, international law and comparative constitutional law. He informally served as an adviser to his older brother, President Bingu wa Mutharika, on issues of foreign and domestic policy from the onset of his election campaign until the President's death on 5 April 2012
Read Shepherd Bushiri net worth
According to various online sources, Peter Mutharika Net Worth is $60 million making him one of the richest men in Malawi
Peter Mutharika Net Worth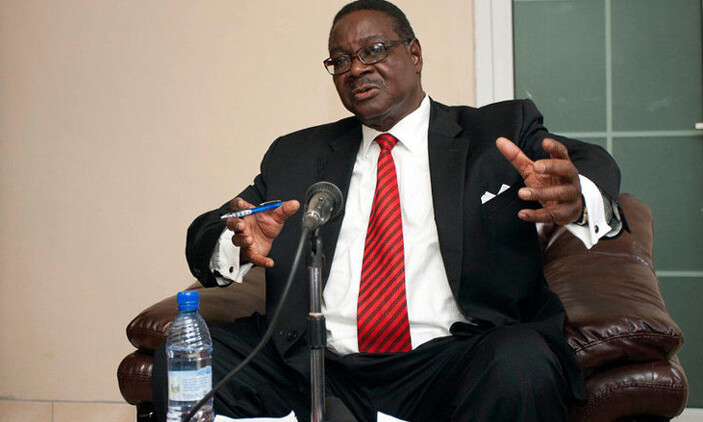 Peter Mutharika Biography
Peter has held positions as Minister of Justice and later as Minister for Education, Science and Technology.  Mutharika also served as Minister of Foreign Affairs from 2011 to 2012.
Read Also Lazarus Chakwera net worth
He was charged to help bridge relations between Malawi and the United Kingdom due to the deterioration of public diplomacy between the two nations after the Cochrane-Dyet controversy.
Standing as the candidate of the Democratic Progressive Party (DPP), Peter Mutharika was elected as President of Malawi in the 2014 election
Educational Background
Mutharika received his law degree from the University of London in 1965. He then received his LL.M and JSD/PhD degrees from Yale University in 1966 and 1969 respectively.
As a professor, he has taught at University of Dar es Salaam (Tanzania), Haile Selassie University (Ethiopia), Rutgers University (USA), the United Nations Institute for Training and Research Program for Foreign Service Officers from Africa and Asia at Makerere University (Uganda), and for 37 years at Washington University (USA), and has served as an Academic Visitor at the London School of Economics.
Career
Prof. Peter has served as advisor to the American Bar Association's Rule of Law initiative for Africa
Mutharika was part of a three-man tribunal that was arbitrating international cases. In August 2011, Mutharika decided to resign from two international court cases with the International Center for Settlement of Investment Disputes that he was arbitrating on Zimbabwe where foreign investors sued the Zimbabwean government for breaches of bilateral investment treaties. This was due to concerns about his impartiality because of Bingu Mutharika's close associations with the Mugabe government.
Peter Mutharika Net Worth
Peter Mutharika net worth is $60 million. He has held several international positions.
President, International Third-World Legal Studies Association, 1986-1993
Global Fund Replenishment Champion, 2018-2019
Member, Committee of Ten African Heads of State Championing the Advancement of Education, Science and Technology, appointed by the African Union 2018
Champion, Global Partnership for Education
African Development Bank, Youth Champion
Co-convenor, Global Commission on Financing Education
Champion, Trade Related Aspects of Property Rights (TRIPS)
UN Women "HeForShe" Champion
UNFPA Global Youth Champion
Advisor in Council of the Economic and Trade Cooperation of African Youth (ETCAY)
Board Chairperson for United Nations Economic and Trade Commission of Africa
Among the accolades he has received includes;
international Jurist Award, 2008
The African Leadership Award, 2016 and Medal of Honour, 2016
Doctors of Human Letters, University of Addis Ababa, Ethiopia in 2016
State of Georgia Senate Citation of Merit, 2016
Honorary Professor, University of International Business and Economics, Beijing, China, 2018
Nelson Mandela Leadership Award, National Baptist Convention, 2018
Doctor of Human Letters, Washington University, 2018
Senior Of Politics Debate, Indonesian Jakarta Collage, 2019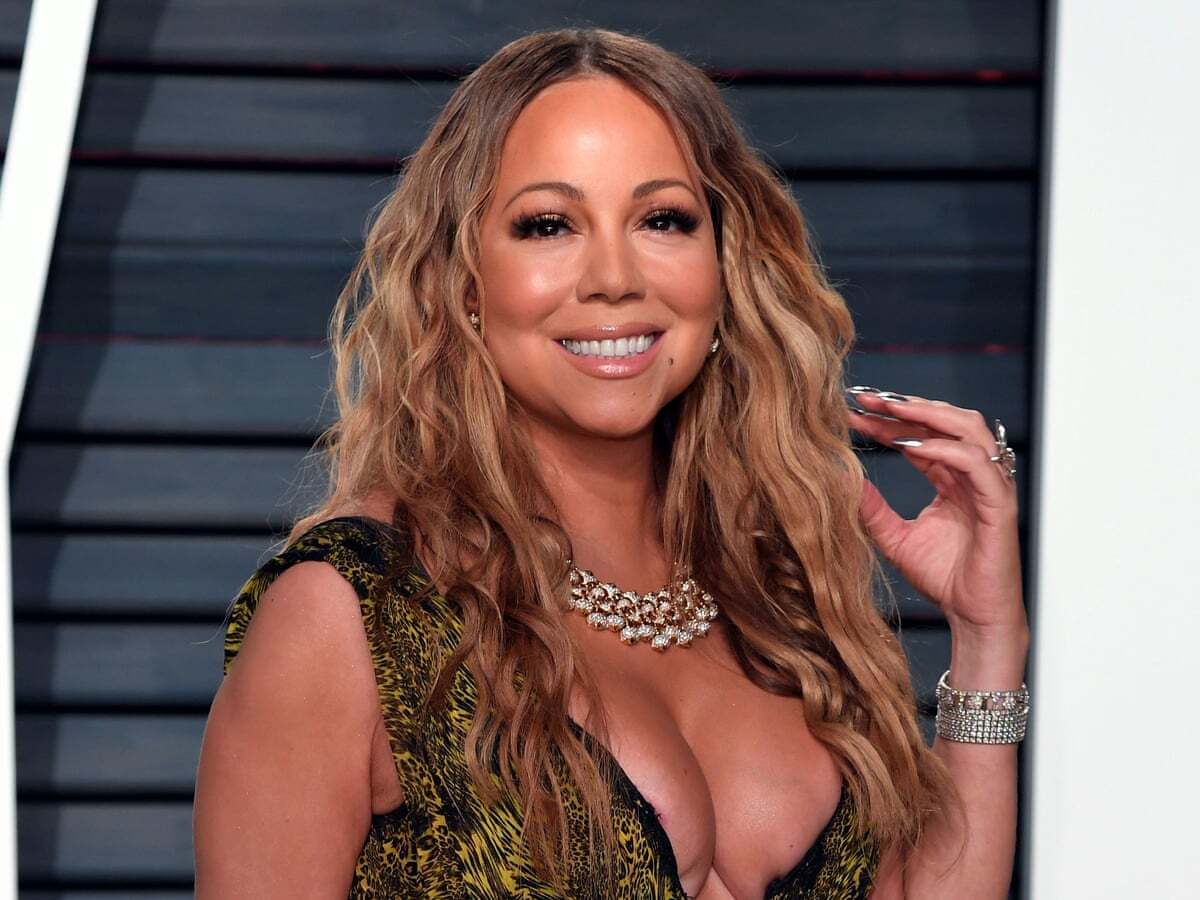 what is Mariah Carey net worth
Mariah Carey  is an American singer-songwriter and actress. Known for her five-octave vocal range, melismatic singing style, and signature use of the whistle register, she is referred to as the "Songbird Supreme" by Guinness World Records. She rose to fame in 1990 with her eponymous debut album, released under the guidance of Columbia Records executive Tommy Mottola, who married her three years later.
As of 2020, Mariah Carey net worth anywhere between $300 million and $520 million.
She achieved worldwide success with follow-up albums Music Box (1993), Merry Christmas (1994), and Daydream (1995).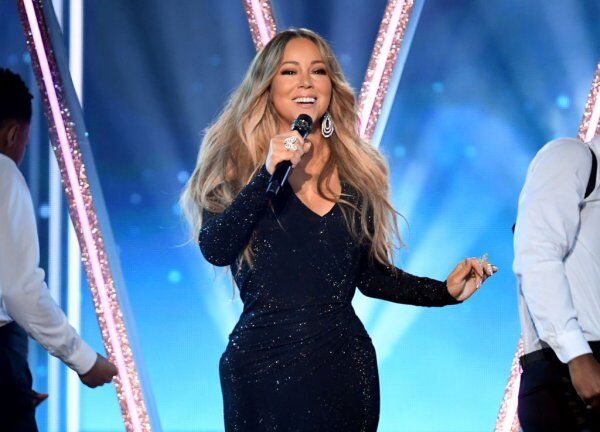 These albums spawned some of Carey's most successful singles, including "Hero", "Without You", "All I Want for Christmas Is You", "Fantasy", "Always Be My Baby", as well as "One Sweet Day", which topped the US Billboard Hot 100 decade-end chart (1990s).
After separating from Mottola, Carey adopted a new image and incorporated more elements of hip hop into her music with the release of Butterfly (1997). 
Billboard named her the country's most successful artist of the 1990s, while the World Music Awards honored her as the world's best-selling music artist of the 1990s, and the best-selling female artist of the millennium.
After eleven consecutive years charting a US number-one single, Carey parted ways with Columbia in 2001 and signed a $80 million recording contract with Virgin Records in April of that year.
However, following her highly publicized physical and emotional breakdown, as well as the critical and commercial failure of her film Glitter (2001) and its accompanying soundtrack, her contract was bought out for $28 million by Virgin and she signed with Island Records the following year.
After a relatively unsuccessful period, she returned to the top of music charts with The Emancipation of Mimi (2005), the world's second-best-selling album of 2005.
Its second single, "We Belong Together", topped the US Billboard Hot 100 decade-end chart (2000s). Her performance the 2009 film Precious won her the Breakthrough Actress Performance Award at the Palm Springs International Film Festival.
Mariah Carey Net Worth
With sales of over 200 million records worldwide, Carey is one of the best-selling music artists of all time. She has amassed an extensive catalog, with nineteen of her songs topping the Billboard Hot 100; Carey holds the record for the most number-one singles by a solo artist, a female songwriter, and a female producer, According to the Recording Industry Association of America (RIAA), she is the second-highest-certified female artist in the United States, with 66.5 million certifiedalbum units.
 In 2012, she was ranked second on VH1's list of the 100 Greatest Women in Music. In 2019, Billboard named her the all-time top female artist in the United States, based on both album and song chart performances.
Aside from her commercial accomplishments, Carey has won five Grammy Awards, nineteen World Music Awards, ten American Music Awards, and fifteen Billboard Music Awards.
 An inductee of the Songwriters Hall of Fame, she is noted for inspiring other artists in pop and contemporary R&B music.