Powerful Brian Tracy Quotes You Should Never Forget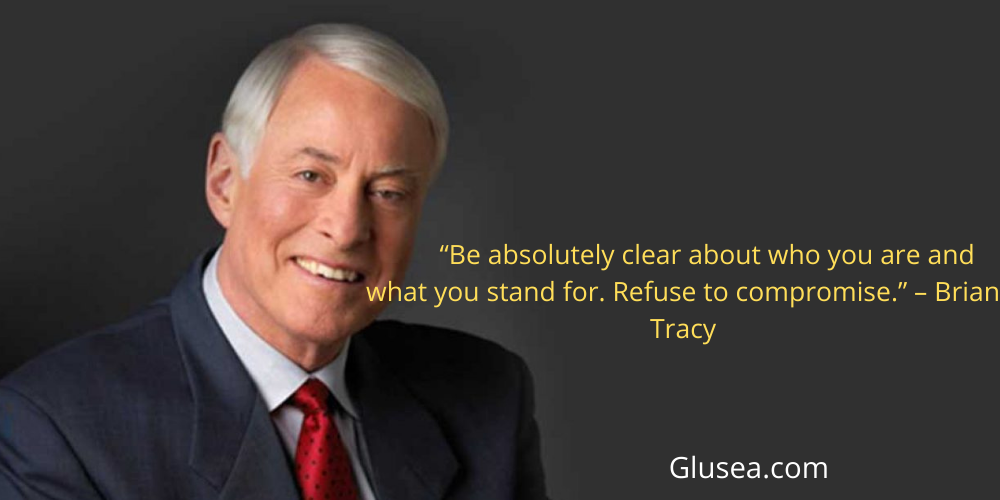 Brian Tracy Quotes that will Motivate you
Brian Tracy Quotes : If you have never read any of the Motivational books written by the legendary Motivational speaker BRIAN Tracy, then you are missing out.
Brian Tracy is one of the most successful and powerful Motivational speakers in the world. With more than 3 decades of experience in Motivational speaking, Brian Tracy has motivated some five million people a across 60 countries.
He has also organized seminars and has also served as consultant to several companies. The various quotes of Brian Tracy on sales, productivity, goal setting, business management will inspire you to keep pushing on to success.
Read
Success Quotes to Inspire Your Life and Business
31 Powerful Brian Tracy Quotes
"No one lives long enough to learn everything they need to learn starting from scratch. To be successful, we absolutely, positively have to find people who have already paid the price to learn the things that we need to learn to achieve our goals." – Brian Tracy
"Everything you do is triggered by an emotion of either desire or fear." – Brian Tracy quotes
"Move out of your comfort zone. You can only grow if you are willing to feel awkward and uncomfortable when you try something new." – Brian Tracy
"If you wish to achieve worthwhile things in your personal and career life, you must become a worthwhile person in your own self-development." – Brian Tracy
"Whatever you dwell on in the conscious grows in your experience." – Brian Tracy quotes
"If what you are doing is not moving you towards your goals, then it's moving you away from your goals." – Brian Tracy
" You cannot control what happens to you, but you can control your attitude toward what happens to you, and in that, you will be mastering change rather than allowing it to master you." – Brian Tracy quotes
"Every great leap forward in your life comes after you have made a clear decision of some kind." – Brian Tracy
"Develop an attitude of gratitude, and give thanks for everything that happens to you, knowing that every step forward is a step toward achieving something bigger and better than your current situation." – Brian Tracy
"You have within you right now, everything you need to deal with whatever the world can throw at you." – Brian Tracy
"Imagine no limitations; decide what's right and desirable before you decide what's possible." – Brian Tracy
"Be absolutely clear about who you are and what you stand for. Refuse to compromise." – Brian Tracy
"Love only grows by sharing. You can only have more for yourself by giving it away to others." – Brian Tracy
"All successful people are big dreamers. They imagine what their future could be, ideal in every respect, and then they work every day toward their distant vision, that goal or purpose." – Brian Tracy quotes
"You have to put in many, many, many tiny efforts that nobody sees or appreciates before you achieve anything worthwhile." – Brian Tracy1
"An average person with average talent, ambition and education, can outstrip the most brilliant genius in our society, if that person has clear, focused goals." – Brian Tracy
"Happiness comes when you believe in what you are doing, know what you are doing, and love what you are doing." – Brian Tracy quotes
"Avoid negative people at all costs. They are the greatest destroyers of self confidence and self-esteem." – Brian Tracy
"Most people achieved their greatest success one step beyond what looked like their greatest failure." – Brian Tracy quotes
"I've found that luck is quite predictable. If you want more luck, take more chances. Be more active. Show up more often." – Brian Tracy
"The average person works at fifty percent or less of their potential. Your job is to unleash that extra fifty percent." – Brian Tracy
"Self-esteem and self-love are the opposites of fear; the more you like yourself,the less you fear anything." – Brian Tracy quotes
"Teamwork is so important that it is virtually impossible for you to reach the heights of your capabilities or make the money that you want without becoming very good at it." – Brian Tracy
"Any great achievement is preceded by many difficulties and many lessons; great achievements are not possible without them." – Brian Tracy quotes
"Your most valuable asset can be your willingness to persist longer than anyone else." – Brian Tracy
"The happiest people in the world are those who feel absolutely terrific about themselves, and this is the natural outgrowth of accepting total responsibility for every part of their life." – Brian Tracy
"Life is like a combination lock; your goal is to find the right numbers, in the right order, so you can have anything you want." – Brian Tracy
"Spend eighty percent of your time focusing on the opportunities of tomorrow rather than the problems of yesterday." – Brian Tracy
"Your self-confidence is directly connected to how much you feel you are making a difference in the world." – Brian Tracy
"Think before you act and then act decisively. Fortune favors the brave." – Brian Tracy
"Never say anything about yourself you do not want to come true." – Brian Tracy
Source: Glusea
Thomas Edison Quotes that Will Inspire You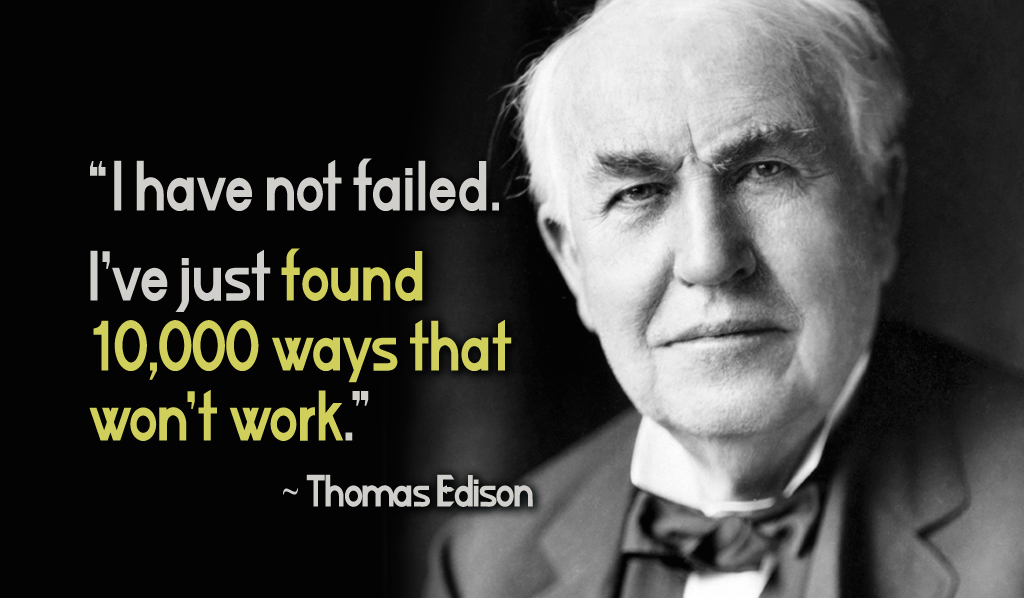 Thomas Edison quotes: Thomas Edison is one of the greatest inventors the world has ever seen. Not only is he a great inventor but a true definition of success and inspiration to everyone who know him. 
Thomas Edison is famous for his invention of the light bulb, phonograph, motion picture and other inventions of the 1090s. One outstanding thing about Thomas Edison is that he faced a lot of disappointment and discouragement while growing up.
Before we go into the various Motivational and inspirational Thomas Edison quotes, let us brief you of the various discouragements and disappointments the world inventor experienced. 
Read
Thomas Edison did not speak until he turned 4 years old. When Thomas Edison was just a child, his peers labelled him a retarded child. When he had come of age, he applied for jobs in different companies but without success and so he decided to focus on inventing various things.
Thomas Edison failed many times while trying to succeed in inventing something but he never allowed that to deter and kept pressing on until after thousand attempts he finally hit the nail on the head and succeeded in inventing the light bulb and today he is regarded as the father of the Light Bulb.
Have you ever tried something and failed many times? The following Thomas quotes will inspire you to continue pressing on despite meeting failures.
Thomas Edison Quotes
"The reason a lot of people do not recognize opportunity is because it usually goes around wearing overalls looking like hard work." – Thomas Edison quotes
"I have not failed. I've just found 10,000 ways that won't work." – Thomas Edison
"Your worth consists in what you are and not in what you have." – Thomas Edison
"Hell, there are no rules here – we're trying to accomplish something." – Thomas Edison
"What you are will show in what you do." – Thomas Edison
"I never did a day's work in my life. It was all fun." – Thomas Edison
"Many of life's failures are people who did not realize how close they were to success when they gave up." – Thomas Edison
"I never did anything by accident, nor did any of my inventions come by accident; they came by work." – Thomas Edison
"Our greatest weakness lies in giving up. The most certain way to succeed is always to try just one more time." – Thomas Edison quotes
"If we did all the things we are capable of, we would literally astound ourselves." – Thomas Edison
"There's a way to do it better – find it." – Thomas Edison
"Genius is one percent inspiration and ninety-nine percent perspiration." – Thomas Edison
"Being busy does not always mean real work. The object of all work is production or accomplishment and to either of these ends there must be forethought, system, planning, intelligence, and honest purpose, as well as perspiration. Seeming to do is not doing." – Thomas Edison quotes
"The three great essentials to achieve anything worth while are: Hard work, Stick-to-itiveness, and Common sense." – Thomas Edison
"Just because something doesn't do what you planned it to do doesn't mean it's useless." – Thomas Edison
"Nearly every man who develops an idea works it up to the point where it looks impossible, and then he gets discouraged. That's not the place to become discouraged." – Thomas Edison quotes
"To invent, you need a good imagination and a pile of junk." – Thomas Edison
"Waste is worse than loss. The time is coming when every person who lays claim to ability will keep the question of waste before him constantly. The scope of thrift is limitless." – Thomas Edison
"I have far more respect for the person with a single idea who gets there than for the person with a thousand ideas who does nothing." – Thomas Edison
"When I have fully decided that a result is worth getting I go ahead of it and make trial after trial until it comes." – Thomas Edison
"Our schools are not teaching students to think. It is astonishing how many young people have difficulty in putting their brains definitely and systematically to work." – Thomas Edison quotes
"Anything that won't sell, I don't want to invent. Its sale is proof of utility, and utility is success." – Thomas Edison
"Be courageous. I have seen many depressions in business. Always America has emerged from these stronger and more prosperous. Be brave as your fathers before you. Have faith! Go forward!" – Thomas Edison
"Results! Why, man, I have gotten a lot of results. I know several thousand things that won't work." – Thomas Edison
"The thing I lose patience with the most is the clock. Its hands move too fast…" – Thomas Edison quotes
"One might think that the money value of an invention constitutes its reward to the man who loves his work. But… I continue to find my greatest pleasure, and so my reward, in the work that precedes what the world calls success." – Thomas Edison
"I start where the last man left off." – Thomas Edison
Thanks for reading about famous Thomas Edison quotes. Leave your favorite one in the comments below
Source: Glusea
Content on this website is protected by DMCA.  Dont waste your time copying because you would eventually remove it.