Success Quotes to Inspire Your Life and Business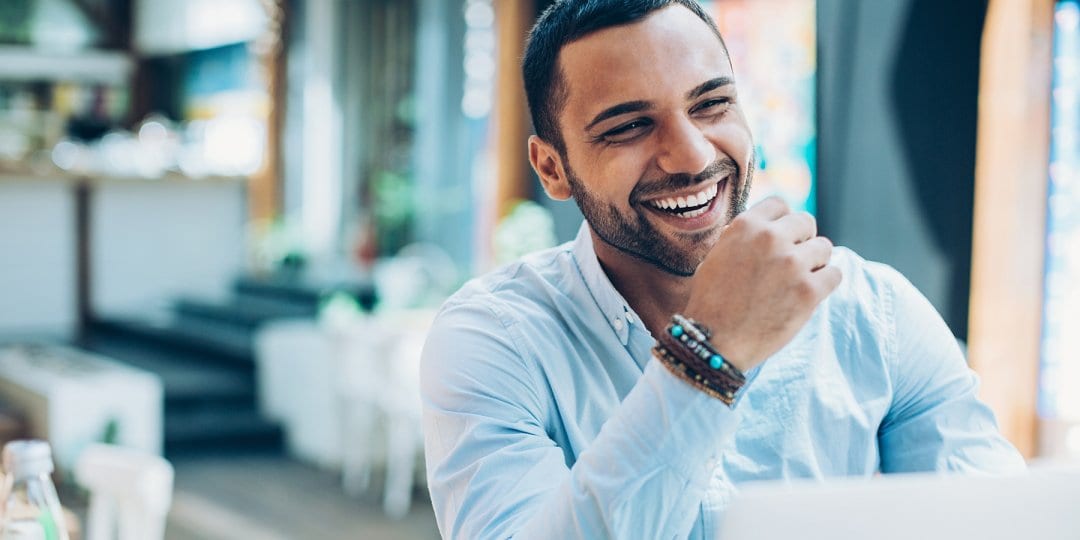 What is success? There are many definitions, but there's one thing all the greats agree on: Success only comes by persevering despite failure. These Success quotes will inspire your life and business
Here are 50 quotes to inspire you to succeed in the face of failures, setbacks, and barriers.
1. "Success is not final; failure is not fatal: It is the courage to continue that counts."
2. "It is better to fail in originality than to succeed in imitation."
3. "The road to success and the road to failure are almost exactly the same."
4. "Success usually comes to those who are too busy to be looking for it."
5. "Opportunities don't happen. You create them."
6. "Don't be afraid to give up the good to go for the great."
7. "I find that the harder I work, the more luck I seem to have."
8. "There are two types of people who will tell you that you cannot make a difference in this world: those who are afraid to try and those who are afraid you will succeed."
9. "Successful people do what unsuccessful people are not willing to do. Don't wish it were easier; wish you were better."
10. "Try not to become a man of success. Rather become a man of value."
11. "Never give in except to convictions of honor and good sense."
12. "Stop chasing the money and start chasing the passion."
13. "Success is walking from failure to failure with no loss of enthusiasm."
14. "I owe my success to having listened respectfully to the very best advice, and then going away and doing the exact opposite."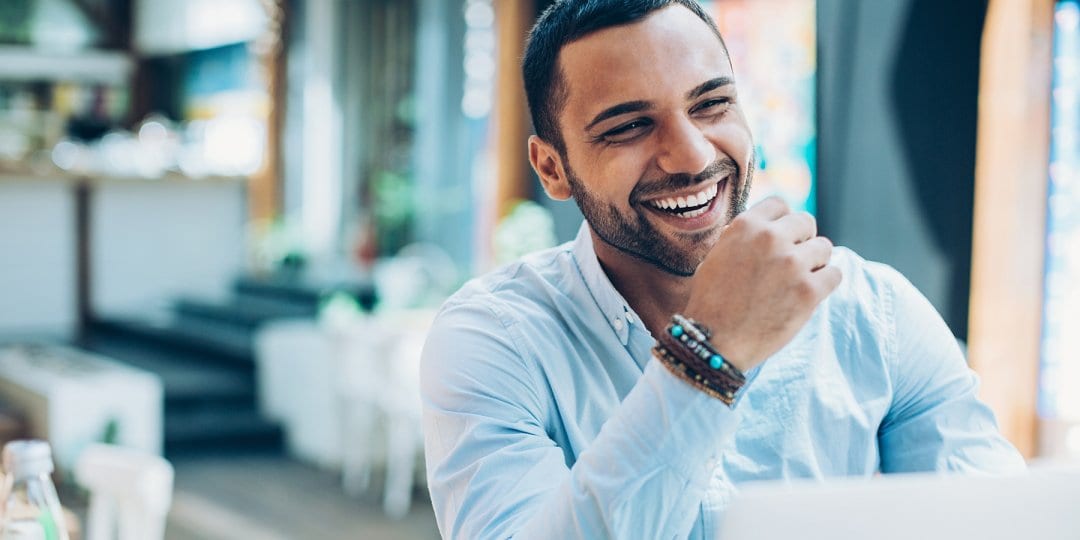 15. "Would you like me to give you a formula for success? It's quite simple, really: Double your rate of failure. You are thinking of failure as the enemy of success. But it isn't at all. You can be discouraged by failure or you can learn from it, so go ahead and make mistakes. Make all you can. Because remember that's where you will find success."
16. "If you are not willing to risk the usual, you will have to settle for the ordinary."
17. "The ones who are crazy enough to think they can change the world, are the ones that do."
18. "Do one thing every day that scares you."
19. "All progress takes place outside the comfort zone."
20. "People who succeed have momentum. The more they succeed, the more they want to succeed, and the more they find a way to succeed. Similarly, when someone is failing, the tendency is to get on a downward spiral that can even become a self-fulfilling prophecy."
21. "Don't let the fear of losing be greater than the excitement of winning."
22. "If you really look closely, most overnight successes took a long time."
23. "The real test is not whether you avoid this failure, because you won't. It's whether you let it harden or shame you into inaction, or whether you learn from it; whether you choose to persevere."
24. "The only limit to our realization of tomorrow will be our doubts of today."
25. "Character cannot be developed in ease and quiet. Only through experience of trial and suffering can the soul be strengthened, ambition inspired, and success achieved."
26. "The way to get started is to quit talking and begin doing."
27. "The successful warrior is the average man, with laser-like focus."
28. "There are no secrets to success. It is the result of preparation, hard work, and learning from failure."
29. "Success seems to be connected with action. Successful people keep moving. They make mistakes, but they don't quit."
30. "If you really want to do something, you'll find a way. If you don't, you'll find an excuse."
31. "I cannot give you the formula for success, but I can give you the formula for failure–It is: Try to please everybody."
32. "Success is not the key to happiness. Happiness is the key to success. If you love what you are doing, you will be successful."
33. "Success isn't just about what you accomplish in your life; it's about what you inspire others to do."
34. "Fall seven times and stand up eight."
35. "Some people dream of success while others wake up and work."
36. "If you can dream it, you can do it."
37. "The difference between who you are and who you want to be is what you do."
38. "A successful man is one who can lay a firm foundation with the bricks that other throw at him."
39. "In order to succeed, your desire for success should be greater than your fear of failure."
40. "In order to succeed, we must first believe that we can."
41. "Many of life's failures are people who did not realize how close they were to success when they gave up."
42. "Don't be distracted by criticism. Remember–the only taste of success some people get is to take a bite out of you."
43. "The secret of success is to do the common thing uncommonly well."
— John D. Rockefeller Jr.
44. "You know you are on the road to success if you would do your job, and not be paid for it."
45. "There is a powerful driving force inside every human being that, once unleashed, can make any vision, dream, or desire a reality."
46. "The secret to success is to know something nobody else knows."
47. "I failed my way to success."
48. "I never dreamed about success, I worked for it."
49. "I never did anything worth doing by accident, nor did any of my inventions come indirectly through accident, except the phonograph. No, when I have fully decided that a result is worth getting, I go about it, and make trial after trial, until it comes."
50. "The only place where success comes before work is in the dictionary."
51. "Keep on going, and the chances are that you will stumble on something, perhaps when you are least expecting it. I never heard of anyone ever stumbling on something sitting down."
Top Five Things To Do To Keep Yourself Occupied During Lockdown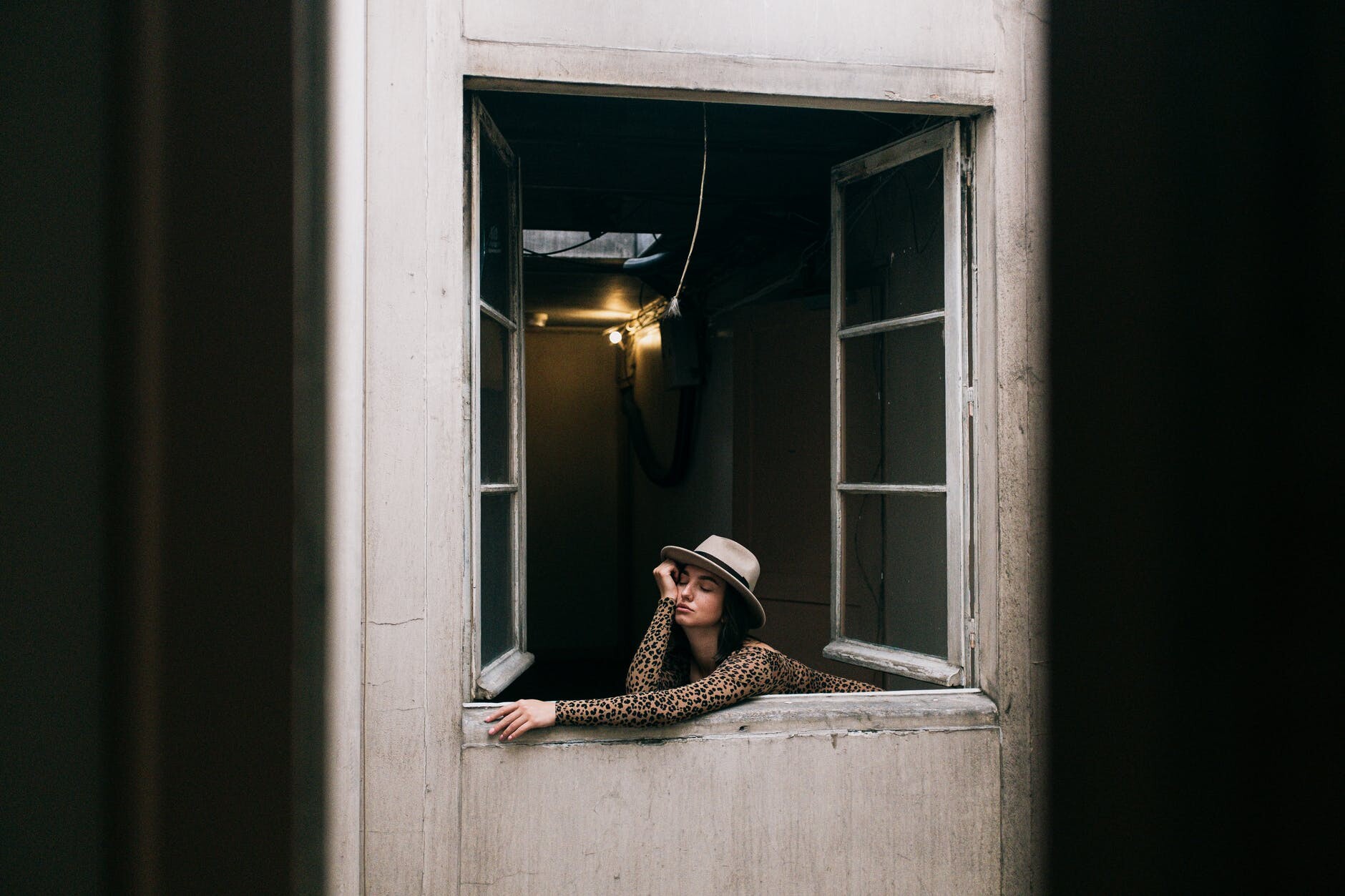 When the COVID lockdowns hit, it was a long and arduous journey for most of us. Being stuck at home can be incredibly isolating and have a severe impact on our mental health. Thankfully, we experienced this pandemic with the support of the internet. Though we were stuck at home, the internet has connected the whole world to each other digitally. 
Many parts of the world head into their second wave of the pandemic, lockdowns are once again becoming a major feature in our lives. However, being stuck to our laptops or mobile screens shouldn't be the only way to pass your time. Let's find out some things we can do both on and offline to pass the time when we're stuck at home.
Take Up a Solo Sport
One of the many exceptions to lockdown rules typically pertains to exercise. While people are not allowed to go out of their homes or gather together, they are permitted short walks or runs outside. Why not take this time and opportunity to start running? Exploring the outdoors is also great for your mental health.
There are many solo sports you can pick up during lockdown. Instead of running, try brisk walking as a way to start an exercise regime. Why not take this up a notch and do something great for the environment? Look into blogging, and see if you can create a community around it. This way, you can still meet people, albeit online, and won't feel like you're missing out on social life either.
Psychic Reading
While many may scoff at the option, we actually found it on Mysticmag, a reputable website dedicated to legitimate psychic readers. Psychics can be eerily accurate about their assessments and predictions. This is because most psychic readers are extraordinarily observant and insightful and can meet thousands of people over their careers.
If you think that psychic readers are all about gazing into a crystal ball, you'll be surprised! There are many kinds of readers, each specializing in their own gifts and ways of practice. Some people read tarot, while others can read your palm. Even more, it can help read your energy and see if any bad influences are interfering with your plans. If nothing else, you'll leave with some food for thought. So why not try it out?
Skill Up
One thing that the coronavirus has given us is time. Before the pandemic, we had extremely hectic lives with a bazillion things to do. This left us no time for any advancement while going about our lives. With the time you have on hand, taking classes and getting online certifications are a great way to advance your career for minimal cost.
Online classes are a dime a dozen. When choosing a class, make sure that the certificates or diplomas you get are recognized as authentic by your industry. Don't just sign up for the cheapest option. Do your research and make sure you'll spend your time and money on things that can actually help you. 
Start a Garden
If you have space in your yard, then now is the perfect time to start a garden. Urban gardening is the new cool kid on the block that everyone is talking about. Jump in on the bandwagon and head to your local nursery. Ask them about what kinds of plants you can keep in your local area and about the supplies you need to get started. 
You can even think of growing a kitchen garden to supplement your grocery shopping. This is an excellent way to save some money too. If a whole garden is too intimidating, you can grow a smaller kitchen herb garden as well. You can even place this in your kitchen if it gets enough sunlight and air.
Renovate Your Home
You know that leaky tap that sometimes keeps you up at night, but you're always too exhausted to fix? You have time to fix it. You know that wall in your home that has needed a coat of paint since 2007, but you haven't got around to it? You have time to re-paint that now. Since you are likely less exhausted and pressed for time, you can fix or upgrade things in your home that you've had planned forever.
Getting into the car to shop for parts can feel irresistible, but don't do it unless your local laws allow that. The great thing about DIY home renovation is that you can buy everything you need online, get expert guidance online, and even troubleshoot online throughout the process. So what are you waiting for? Get your toolbox and get to it!
Famous Quotes on Life, Love, and Success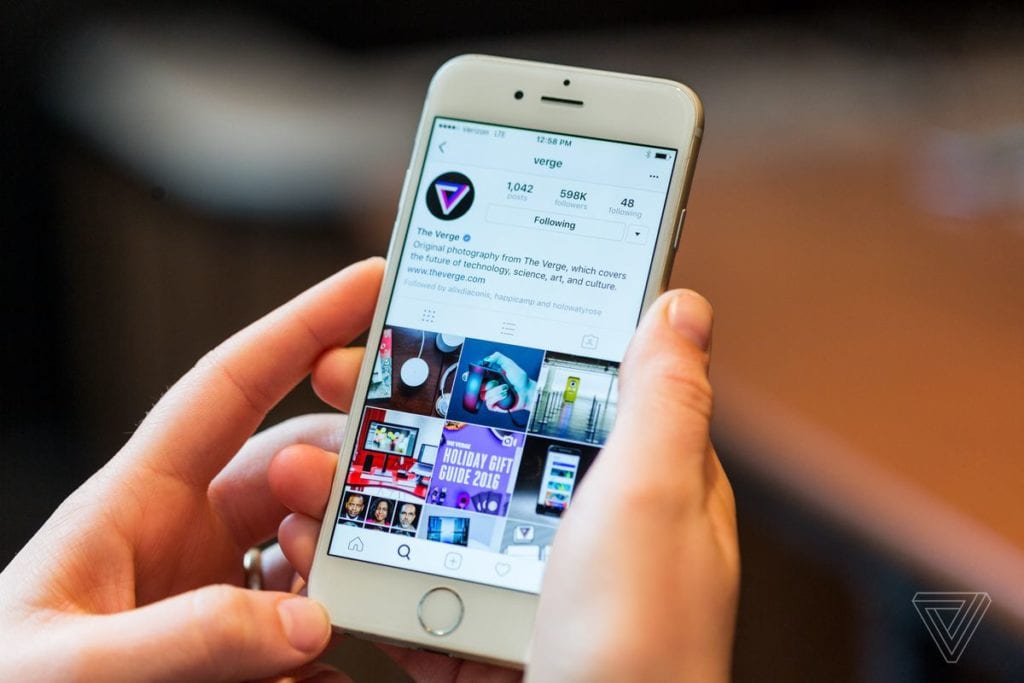 Read Famous Quotes on Life, Love, and Success here.
Everyone needs a little inspiration from time to time.
Whether you're going through a break up, you've just lost your job, or you simply woke up feeling a little insecure this morning—we've all had these days.
Feeding your mind inspiring quotes daily is a great practice to boost your positivist.
So here's a list of famous quotes on life, love, and success from your favorite authors, philosophers, athletes, and celebrities:
"Get busy living or get busy dying."
"Would you like me to give you a formula for success? It's quite simple, really: Double your rate of failure. You are thinking of failure as the enemy of success. But it isn't at all. You can be discouraged by failure or you can learn from it, so go ahead and make mistakes. Make all you can. Because remember that's where you will find success."
More on  Famous Quotes on Life, Love, and Success
Donald Trump Quotes That Make Sense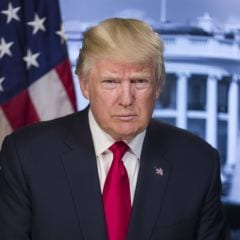 There's been a lot of talk about Donald Trump and his views on certain issues concerning what's wrong with America.
But the fact remains, Donald Trump is an incredibly successful businessman, and we can't forget some of the wise words he's said over the years. Even if the other half are completely ludicrous.
Check out these 25 inspirational Donald Trump quotes that actually make sense.
25 Donald Trump Quotes
1. "Sometimes by losing a battle you find a new way to win the war." – Donald Trump
2. "You have to think anyway, so why not think big?" – Donald Trump
3. "Without passion you don't have energy, without energy you have nothing." – Donald Trump
4. "You know the funny thing, I don't get along with rich people. I get along with the middle class and the poor people better than I get along with the rich people." – Donald Trump
5. "In the end, you're measured not by how much you undertake but by what you finally accomplish." – Donald Trump
6. "When somebody challenges you, fight back. Be brutal, be tough." – Donald Trump
7. "What separates the winners from the losers is how a person reacts to each new twist of fate." – Donald Trump
8. "Anyone who thinks my story is anywhere near over is sadly mistaken." – Donald Trump
9. "Experience taught me a few things. One is to listen to your gut, no matter how good something sounds on paper. The second is that you're generally better off sticking with what you know. And the third is that sometimes your best investments are the ones you don't make." – Donald Trump
10th of 25 Donald Trump Quotes
10. "Money was never a big motivation for me, except as a way to keep score. The real excitement is playing the game." – Donald Trump

11 "If you're interested in 'balancing' work and pleasure, stop trying to balance them. Instead make your work more pleasurable." – Donald Trump

12. "The point is that you can't be too greedy." – Donald Trump

13. "I try to learn from the past, but I plan for the future by focusing exclusively on the present. That's where the fun is." – Donald Trump

14. "I have an attention span that's as long as it has to be." – Donald Trump

15. "Sometimes your best investments are the ones you don't make." – Donald Trump

16. "I wasn't satisfied just to earn a good living. I was looking to make a statement." – Donald Trump

17. "A lot of people don't like to win. They actually don't know how to win, and they don't like to win because down deep inside they don't want to win." – Donald Trump

18. "I judge people based on their capability, honesty, and merit." – Donald Trump

19. "You learn their honesty, you learn their competitiveness. You learn a lot about a person. It's not that they have to sink the putt and there's a great deal of talent involved – but you do learn about how competitive a person is on the golf course, and frankly, how honest." – Donald Trump

20th of 25 Donald Trump Quotes

20. "I always want to think of myself as an underdog." – Donald Trump

READ The 20 Richest Politicians in the World 

21. "I'm competitive, and I love to create challenges for myself. Maybe that's not always a good thing. It can make life complicated." – Donald Trump

22. "I've been making deals all my life." – Donald Trump

23. "The way I run my business seems to be easier than the way I run my life." – Donald Trump

24. "If you love what you do, if you love going to the office, if you really like it – not just say it, but really like it – it keeps you young and energized. I really love what I do." – Donald Trump

25. "In real life, if I were firing you, I'd tell you what a great job you did, how fantastic you are, and how you can do better someplace else. If somebody steals, that's different, but generally speaking, you want to let them down as lightly as possible. It's not a very pleasant thing. I don't like firing people." – Donald Trump
Content on this website is protected by DMCA. reproducing any content on this site without explicit permission is strictly prohibited.