Lil Uzi Vert Net Worth 2023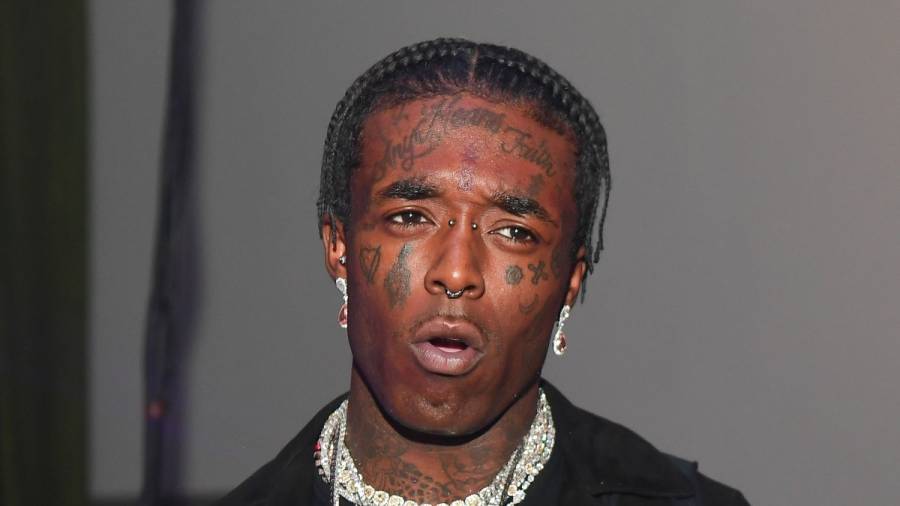 Lil Uzi Vert net worth 2023: Symere Bysil Woods, popularly known by his stage name, Lil Uzi Vert, is an American professional rapper and songwriter who is also recognized by his facial tattoos, facial piercings, bizarre hairstyle and androgynous hairstyle. "Baby Pluto", as he is sometimes called, gained prominence in 2015 through his mixtape titled Luv is Rage which recorded a huge commercial success and later resulted him being signed into Atlantic records. The life, and career of the unique personality, Lil Uzi Vert net worth will be considered in this article. 
Lil Uzi Vert Early Life
Lil Uzi Vert was born Symere Woods on the 31st of July, 1995 in North Philadelphia. Being a lover of music, Uzi was a great fan of Mike Jones and Ying Yang Twins, as such he was always listening to their albums.
Lil Uzi never had the passion for education, as his focus was on music, this led to him dropping out of school to take up a job at a Bottom Dollar Store. He later resigned from work after four days and this led to his mother disowning him. He took this has a big challenge and decided to take his music career more seriously than ever.
Lil Uzi Vert Career
Lil Uzi began his music career in 2010. He found his mark in rapping. He gained wide acceptance in 2015 after he was featured along side prominent artiste ASAP Ferg and Rich the Kid in the hit single 'WDYW' which is owned by Carnage. Following this Breakthrough was the release of the mixtape 'luv IS rage' by Lil Uzi which recorded an immense commercial success.
He later released another mixtape 'Lil Uzi VS The World' in 2016. The mixtape contained two hit tracks 'you was Right' and 'Money Longer' made it to the Billboard Hot 100 while the album reached the Billboard 200 Top 50.
Read Lil Baby net worth
At the fall of 2016, Lil Uzi started collaborating with Migos to produce their hit single 'Bad and Boujee'. After its release in 2017,the track went viral and was widely played on various radio and music channels. It even ranked number one on US Billboard Hot 100.
Read DaBaby net worth
Lil Uzi Vert Net Worth
Lil Uzi Vert net worth is $20 million. He is one of the best rappers in the world at the moment. According to reports, Lil Uzi generally charge between $40k and $200 k for a show.
Lil Uzi Vert Career Highlights
Top (Song, 2015)
Luv Is Rage (Album, 2015)
XO TOUR Llif3 (Song, 2017)
MTV Video Music Award (Best Song, 2017) – Won
Luv Is Rage 2 (Album, 2017)
Wanted You (Song, 2018)
Lil Uzi Vert Quotes
Lil Uzi Vert as we know, had it tough while growing up, from a school drop out to being disowned by his mother and now to one of the most sort out for rappers in America. We present you some inspirational quotes about the Lil Uzi which can serve as a driving force for you.
"A whole bunch of 'ayes' and a whole bunch of 'yeahs.' That's it. That's all I do. What you call mumble rappers. So you say 'yeah' after everything and make it rhyme no matter what it is." – Lil Uzi Vert
"I'm a real big Marilyn Manson fan. I get a lot of my styles from him. Not even musically – living-wise, too. Marilyn Manson definitely shows me you shouldn't care what nobody says. I watched a bunch of his interviews, and he's not just an artist; he's one of the most intelligent people I ever saw in my life." – Lil Uzi Vert
"There's a lot of haters in Philly, but it's a lot of people that give you support – but way more haters. It's definitely a great city to be from. But it's not really a lot of people that come out of there. So when you, like, make it out of Philadelphia, everywhere else is easy." – Lil Uzi Vert
"I really didn't want to rap; I was just a regular kid. My friend – his name is William Aston – we went to the same high school together, and he was rapping. He put out a freestyle over Chris Brown's 'Look at Me Now,' and it was fire, and the whole school went crazy." – Lil Uzi Vert
Lil Uzi Vert Net worth summary
Lil Uzi has indeed done great for himself as he has acquired much fame and wealth since the start of his music career. Though the journey was not a smooth one, Uzi still managed to weather the storm through hard work and determination and today he is one of the richest rappers in America with a net worth of $20 million.