Greg Abbott Net worth 2023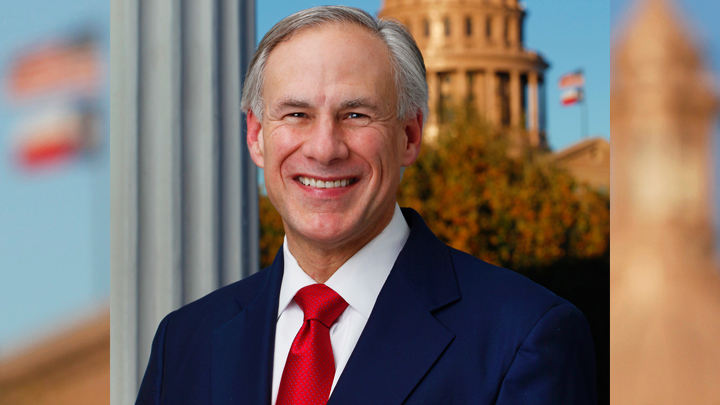 Greg Abbott net worth 2023: Gregory Wayne Abbott is a politician and attorney General in the United States Of America, and the current serving 48th Governor of Texas since 2015. He is also a Republican Party member who served as the 50th Attorney General of Texas prior to being elected as Texas Governor in 2014 and re-elected again in 2018. Keeping reading to find out more thrilling facts about his political career and Greg Abbott net worth. 
Greg Abbott net worth Profile
Net worth: $14 million
Full Name: Gregory Wayne Abbott
Date of Birth: November 13,1957
Nationality: American
Occupation: Politician, Attorney
Marital Status: Married
Years Active: 1996-Present
Early Life
Gregory Wayne Abbott Was born to his parents Calvin Roger Abbott (a stockbroker and insurance agent) and Doris Lechristia (a full time house wife), on November 13,1957 in Texas. He was enrolled in Duncanville High School following his family's relocation to Duncanville where he lost his father to heart attack in his second year.
Abbott attended Texas University in Austin, where he obtained a Bachelor's Degree in Business Administration before obtaining the Juris Doctor degree from Vanderbilt University Law School in Tennessee.
Judicial/Political Career
Greg Abbott began his career in law by serving in the 129th District Court as a state trial Judge. He was later appointed to serve in the Supreme Court of Texas by former Governor of Texas, George W. Bush after which he was further elected to serve in the highest civil court of the state. Abbott, in 2001 resigned from the Supreme Court and later returned to private practice. He also served as an adjunct professor at the University of Texas School of Law whole working for Bracewell & Giuliani LLC.
In 2002,following his resignation, Abbott decided to venture into politics by campaigning for the position of Attorney General which he won.
During his tenure as Attorney General, Abbott carried out series of reforms such as expanding the attorney general's office law enforcement division from 30 people to 100 and above. He also established a new division which he called Fugitive Unit to investigate and convict sex offenders on the grounds of parole and probations violation.
He also sued Sony BMG for illegal Spyware in 2005, the suit therefore became the first filed case under the United States Spyware law.
Another Reformation Abbott carried out as AN attorney general was the strong opposition against gun control legislation, criticizing legislation that was enacted by NEW York State which strengthen the state's gun laws by expanding and assault weapons ban and creating a high-capacity magazine; also stating categorically that if a new gun-control bill was enacted by the Congress, he was going to sue them.
Abbott also staunchly opposed same sex marriage, stating that "same sex relationships do not produce children as opposite sex marriage".
In 2006,Abbott campaigned for second term and won by 60%. He also went for third term in 2010and also won, thereby becoming the longest serving attorney general in the history of Texas.
Greg Abbott after stepping down as attorney general, declared his intention to run for governorship election, which he successfully defeated his opponent and was sworn into office in 2015,thereby becoming the 48th Governor of Texas. He began his ruling with passing into law anti-abortion and anti-immigration measures.
Criticism
Greg Abbott was criticized for handling the February 2021 North American Winter storm that left 4 million Texas citizens helpless. He has made a controversial approach to Covid-19 pandemic.
Family
Greg Abbott is married to his wife and First lady, Cecilia Phalen Abbott who was formerly a school teacher. They tied the knot in 1981 at San Antonio.
Did you know?
In 1984,Abbott suffered paralysis when an oak tree fell on his back and affected his waist severely while he was jogging. It affected his spine resulting in him having to under go surgery which two steel rods were implanted in his spine. Since then he has been confined to a wheelchair.
Greg Abbott Net worth
Greg Abbott net worth 2023: Greg Abbott has acquired quite a fortune while serving as an Attorney general and also the current governor of Texas. The estimated Greg Abbott net worth is $14 million. 
Read