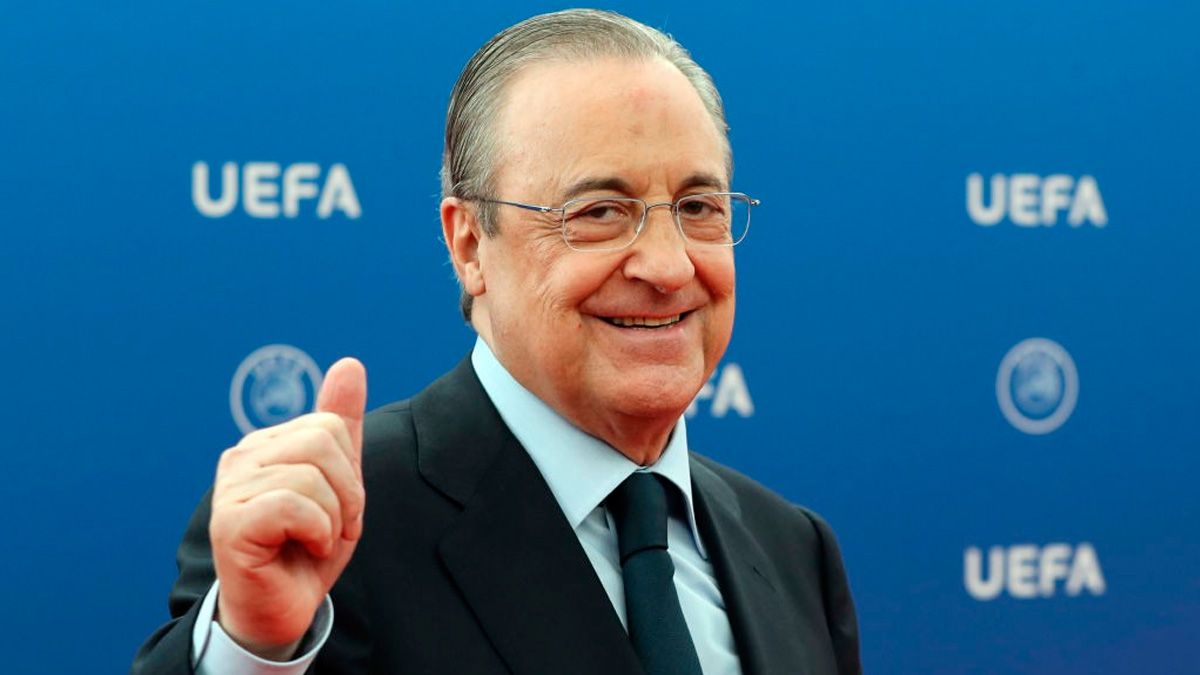 Florentino Pérez net worth 2023: Florentino Pérez is a Spanish businessman, civil engineer, former politician, and the current President of Real Madrid as well as Chairman and CEO of Grupo ACS, a civil engineering company.
Keep reading as we bring to you Florentino Pérez net worth biography.
Florentino Pérez Net Worth Profile
Net worth
$2 billion
Full name
Florentino Pérez Rodríguez
Date of birth
8 March 1947
Occupation
Civil engineer
Nationality
Spanish
Board member of
Chairman of Grupo ACS
Known for
President of Real Madrid
Chairman of The Super League
Early Life and Career
Florentino Pérez Rodríguez was born on 8th March 1947 in Hortaleza, Madrid, Spain.
Pérez attended the Polytechnic University of Madrid.
He joined the Union of the Democratic Centre party in 1979, serving among others on Madrid's city council.
In 1986, Pérez ran in the Spanish general elections as a candidate for the Democratic Reformist Party and served as its secretary-general.
In 1993, Pérez was named vice president of OCP Construcciones. After the fusion of OCP with Gines y Navarro into Actividades de Construcción y Servicios, S.A. (ACS) in 1997, he became president of the new company.
Real Madrid presidency
Pérez's second attempt was more successful, as he took over as President of Real Madrid in 2000, beating the current president at that time, Lorenzo Sanz.
Pérez's promise to bring in Luís Figo from arch-rivals Barcelona also played a decisive role in the elections. Pérez was reelected in 2004 with 94.2% of the total votes.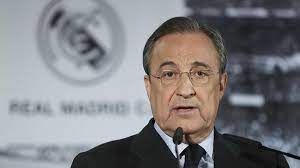 The first term of Florentino Perez as President marked the beginning of the return of Real Madrid to its international prestige.
Under his management, star signings such as Figo, Zidane, Beckham and Ronaldo arrived.
His first period in charge was also notable for the stadium improvements carried out under the 'Santiago Bernabéu Master Plan'.
The arena was recognized by UEFA as an 'Elite Stadium' and hosted the final of the Champions League in 2010.
In 2006, Ciudad Real Madrid – a training complex ten times bigger than Madrid's previous facilities – was opened at Valdebebas.
Second Term
He was re-elected with a majority in 2004, before resigning voluntarily two years later. In 2009, he returned to begin a second spell at the club which is defined in sporting terms by signings including Cristiano Ronaldo, Karim Benzema, Gareth Bale, James Rodríguez and Toni Kroos.
Amongst the silverware lifted during his tenure are four European Cups (2014, 2016, 2017 and 2018) and Club World Cup crowns apiece.
In addition to these trophy triumphs, the football team has also clinched three league titles, a trio of UEFA Super Cups, two Copas del Rey and three Spanish Super Cups.
The basketball roster has also tasted both domestic and international glory, with a pair of European Cups, an Intercontinental Cup, five league crowns, six Copas del Rey and seven Spanish Super Cups.
Florentino Pérez Net Worth
According to Forbes, Florentino Pérez Net Worth is estimated at $2 billion he is one of the richest people in the world. Florentino Perez splits his time running Spain's largest construction company Grupo ACS and the popular Spanish soccer team Real Madrid.
He was also the first and only chairman of the breakaway football league called European Super League, a proposed project that was founded through a limited-liability company in Spain that had to stop operations in April 2021 due to legal issues with UEFA.
Source: Glusea