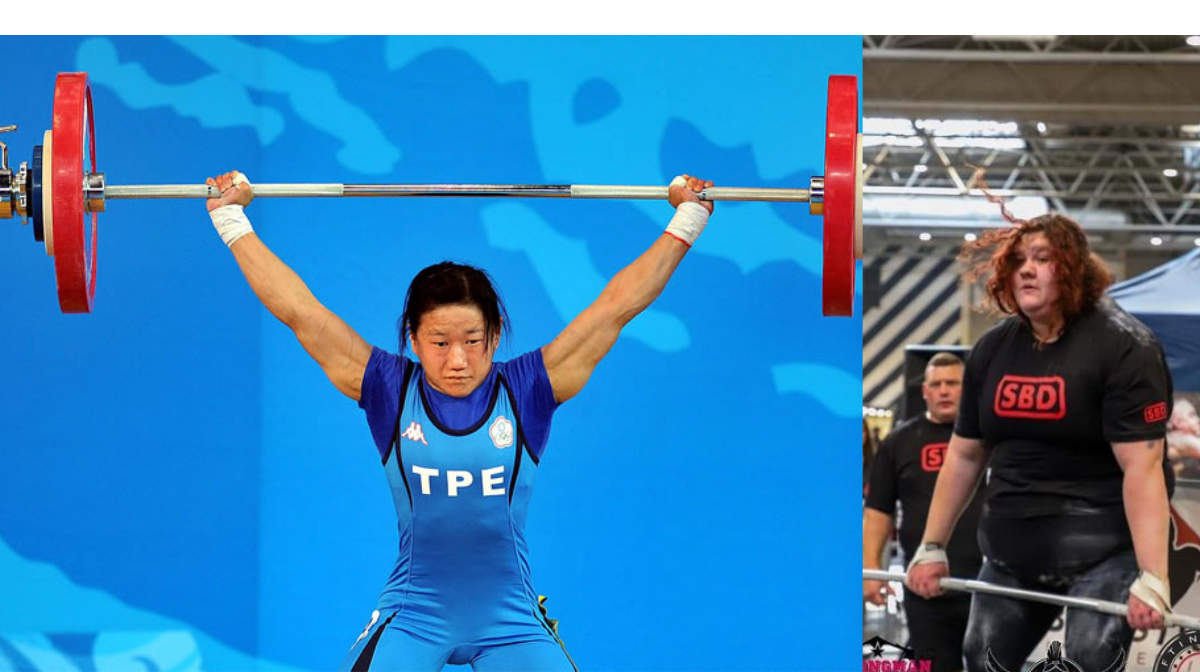 Top 10 Strongest Women in the world 2023: When thinking about bodybuilding and endurance, what comes to the mind of many is men. However, while to some extend this is true because this use to be the reserve of only men. The narrative has changed since the 1970s and now the several women in the world taking competitive bodybuilding to the next level.
The Strongest Woman in the world championship is organized for women in bodybuilding. In this article, we bring to you the list of the top 10 strongest women in the world.
Top 10 Strongest Women in the world
| Top 10 Strongest Women in the world | Country |
| --- | --- |
| Rebecca Roberts | Wales |
| Olga Liashchuk | Ukraine |
| Annabelle Chapman | Great Britain |
| Inez Carrasquillo | Puerto Rico |
| Bev Francis | Asutralia |
| Sarah Robles | USA |
| Donna Moore | Britain |
| Jill Mills | USA |
| Judy Glenney | USA |
| Chen Wei Ling | Taiwan |
Table showing the top 10 strongest women in the world
Top 10 Strongest Women in the world
Take a look at the strongest women in the world list. list was sourced from various sites including barbend, Strongman among others.
Rebecca Roberts
Rebecca Roberts born 1994, is a Welsh strongwoman and grip athlete, and winner of the 2021 World's Strongest Woman competition in Daytona Beach.
Roberts grew up in North Wales, and is Welsh by birth. She did not have an easy childhood, after losing her mother at a young age and her father suffering from dementia shortly after. She attended university in Liverpool where she studied psychology and through university clubs she discovered rugby.
Read Top 10 Most powerful women in the world
Richest Actresses in the world
Rebecca was introduced to strength and grip sports by her partner Paul Savage, who remains her coach. She is an advocate for body positivity and mental health, partially due to her own experience of bullying due to her weight and size. Roberts works full time but still trains roughly 20 hours a week to be able to compete at an international level. She is very active on social media, posting about her training, competitions and her weight loss journey.
Rebecca Roberts is the strongest woman in the world.
Olga Liashchuk
Olga Liashchuk is another one of the top 10 strongest women in the world. She was born on June 1, 1985 in Ukraine. She is a winner of the straight Arnold Pro Strongman title. She also became a big part of the Friday night show in the Battelle Grand by lifting and pressing the 140 pound Monster Dumbbell for 5 reps. Another highlight for her was the Tire Flip where she performed 9 reps in one minute with the 500 pounds (227 kg) tire.
Annabelle Chapman
Annabelle Chapman is from Great Britain, She is 27 years and has contest in AXLE WR 131kg
WORLDS ULTIMATE STRONGWOMAN ?
BRITAINS STRONGEST WOMAN
Annabelle Chapman is one of the top 10 Strongest Women in the world
Inez Carrasquillo
Inez Carrasquillo broke world records in training. Now, she's a strong contender to become the next World's Strongest Woman, and the first Latina to claim the title.
Inez Carrasquillo was born and raised in Chicago, Illinois. She and her sisters were adopted by their grandmother. They didn't have an easy life.
She really tall, almost 6-foot-2. she was a shotput thrower and loved volleyball. She played volleyball her entire life.
According to Inez Carrasquillo, her 20s were a really difficult time for me. "I was homeless at one point, living in my car. It was just rough. Lifting always made me happy. It was like an escape from growing up. I didn't have to think about anything else going on. I had a purpose in that moment". She said.
Bev Francis
Beverley "Bev" Francis is an Australian gym owner and retired professional bodybuilder, powerlifter, and national shot put champion.
Beverley Francis was born on 15 February 1955 in Geelong, Victoria, the youngest of five children. In 1976, she graduated from the University of Melbourne, where she obtained a degree in physical education and a teaching diploma. She then worked as a high school physical education and mathematics teacher for eight years
She possessed far more muscular size than the most muscular female bodybuilders at the time. Her powerlifting accolade led to her being invited by producer George Butler to take part in the film Pumping Iron II: The Women, which was being shot around the Cesar's World Cup being held in Las Vegas in December 1983
She is one of the top 10 Strongest Women in the world now.
Sarah Robles
Sarah Elizabeth Robles is an American weightlifter. She qualified for the 2012 Summer Olympics in London and earned a bronze medal in weightlifting at the 2016 Summer Olympics in Rio de Janeiro, becoming the first US athlete to medal in Olympic weightlifting in 16 years. She repeated her feat in the +87 kg category at the 2020 Olympic Games in Tokyo, once again earning bronze, and becoming the first US woman to earn two Olympic weightlifting medals.
Sarah Robles' accomplishments has made her one of the strongest women in the world.
Jill Mills
Jill Mills, born March 2, 1972 is an American world champion powerlifter and world champion strongwoman.
Some of the contest she has won includes;
2001 IFSA World's Strongest Woman champion, Zambia, Africa
2002 Northeast Showdown Pro Strongwoman, Boston – won all events
2002 St. Louis Microbrew festival Pro Strongwoman – won all events
2002 Clash of the Titan, Aberdeen Scotland – 1st overall
2002 IFSA World's Strongest Woman champion, Kuala Lumpur, Malaysia
2004 Strongest Woman Alive champion, Riverside, CA
Donna Moore
Donna Moore is a British strongwoman and winner of the 2016, 2017, and 2019 World's Strongest Woman competitions, the 2016 and 2017 Arnold World Strongwoman champion, and 2018 Arnold Pro Strongwoman champion.
Judy Glenney
Judy Glenney born March 15, 1949 is an American National Weightlifting Champion and former IWF referee and coach. She is noted for her influence as a pioneer in women's weightlifting. Glenney has been recognized as the strongest woman in history based on her accomplishments throughout her career in professional competitive powerlifting.
Chen Wei Ling
Chen Wei-ling born 4 January 1982 is from Tainan, Taiwan. She is an Olympic weightlifter and powerlifter.
In weightlifting, Wei-Ling competed at the 2004 Summer Olympics in the 48 kg class. She snatched 75.0 kg and clean and jerked 95.0 kg for a total of 170.0 kg, ranking 11th.
At the 2008 Summer Olympics she originally won the bronze medal in the 48 kg category. She snatched 84 kg and clean and jerked 112 kg for a total of 196 kg. She was later awarded the gold medal after the original gold and silver medallists were disqualified for drug use.
Summary of list of Top 10 Strongest Women in the world
Rebecca Roberts (Wales
Olga Liashchuk (Ukraine)
Annabelle Chapman (Great Britain)
Inez Carrasquillo (Puerto Rico)
Bev Francis
Sarah Robles
Jill Mills
Donna Moore
Judy Glenney
Chen Wei Ling
Source: Glusea