Most Powerful Women in the world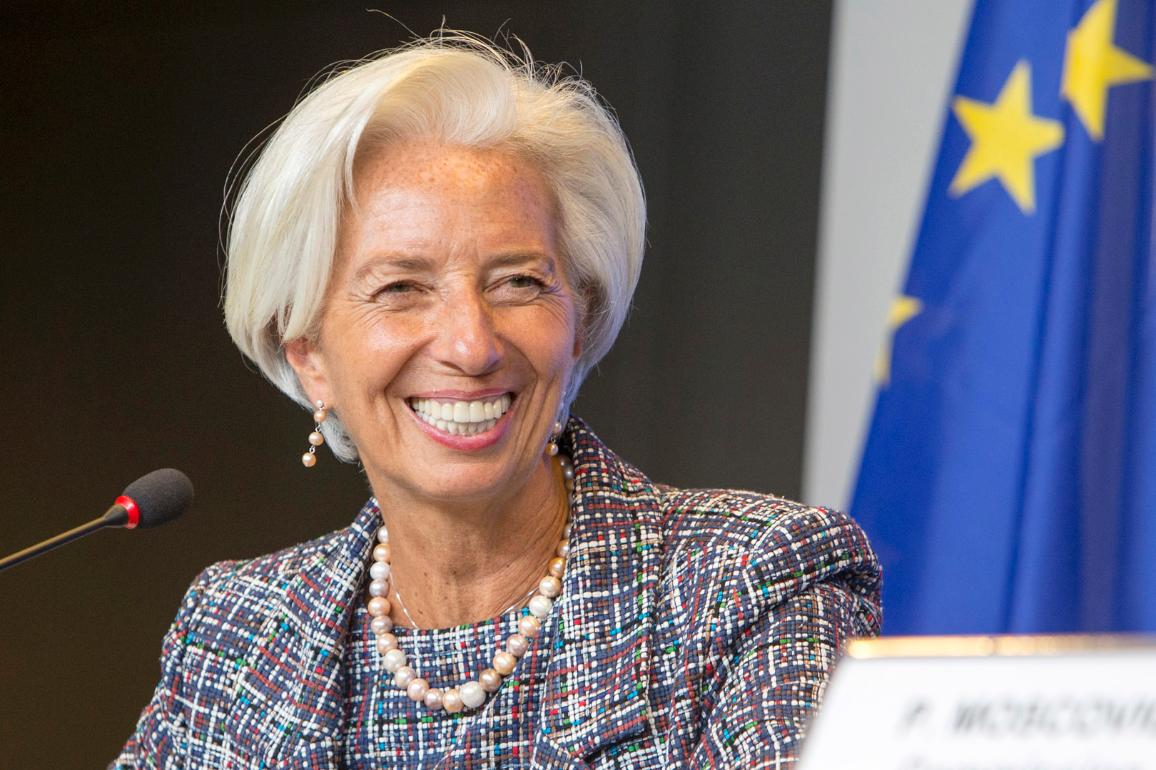 Glusea brings to you the most powerful women in the world.
A lot of women in various disciplines are making tremendous impact around the world. They are able to influence policies and decisions that affect the society.
In this article we will be bring to you the top 10 most powerful women in the world.
We gathered information from Forbes, Fortune and Businessinsider
Most Powerful Women in the world
Angela Merkel
Angela Merkel is currently the most powerful woman in the world. She a German politician who has been Chancellor of Germany since 2005. She served as Leader of the Opposition from 2002 to 2005 and as Leader of the Christian Democratic Union (CDU) from 2000 to 2018. A member of the Christian Democratic Union, Merkel is the first female Chancellor of Germany.  Merkel has been widely described as the de facto leader of the European Union
Merkel is the fourth most powerful person on earth
Christine Lagarde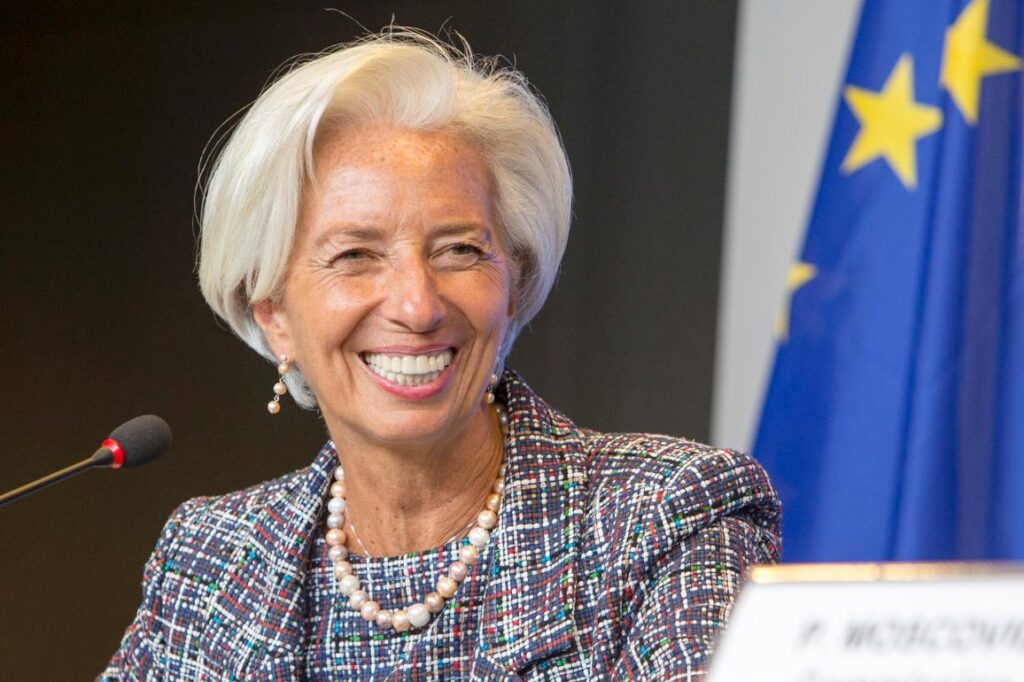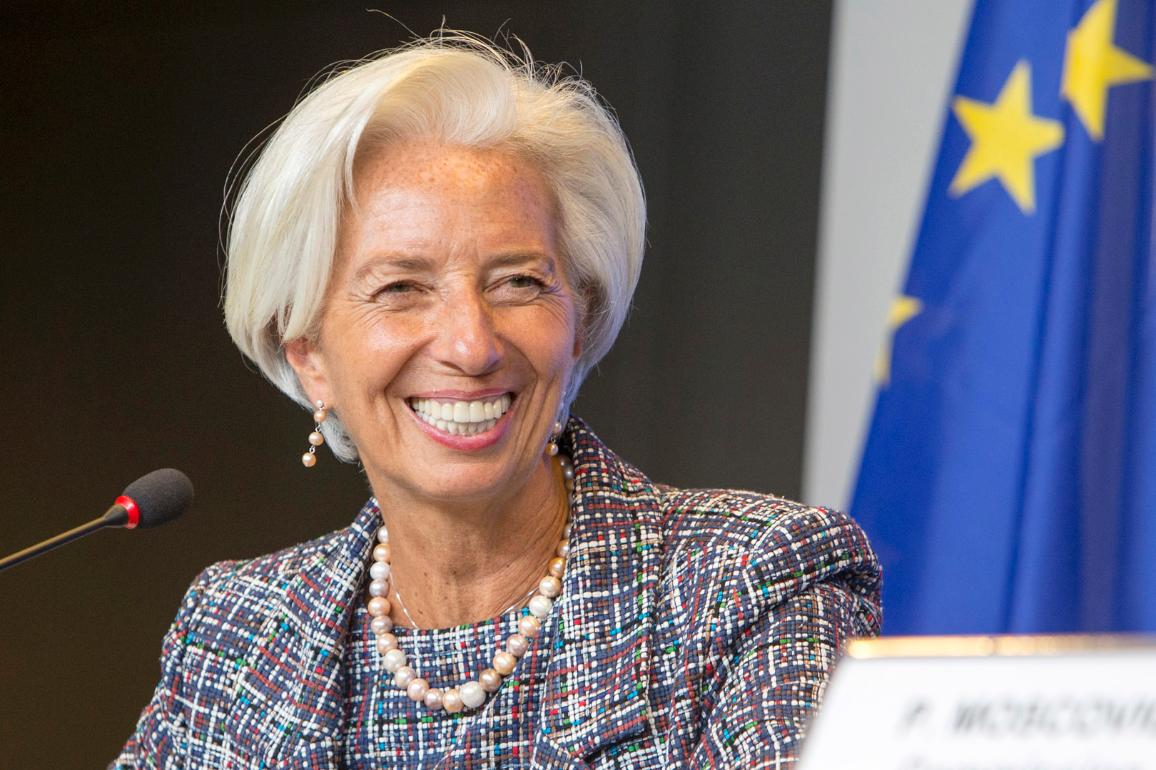 Christine Madeleine Odette Lagarde is a French politician and lawyer serving as President of the European Central Bank since November 2019. Between July 2011 and November 2019, she served as chair and managing director (MD) of the International Monetary Fund (IMF).
Lagarde previously held various senior ministerial posts in the Government of France: she was Minister of the Economy, Finance and Industry (2007–2011), Minister of Agriculture and Fishing (2007) and Minister of Commerce (2005–2007). Lagarde was the first woman to become finance minister of a G8 economy and is the first woman to head each the ECB and IMF.
Most Powerful Women in the world
Nancy Pelosi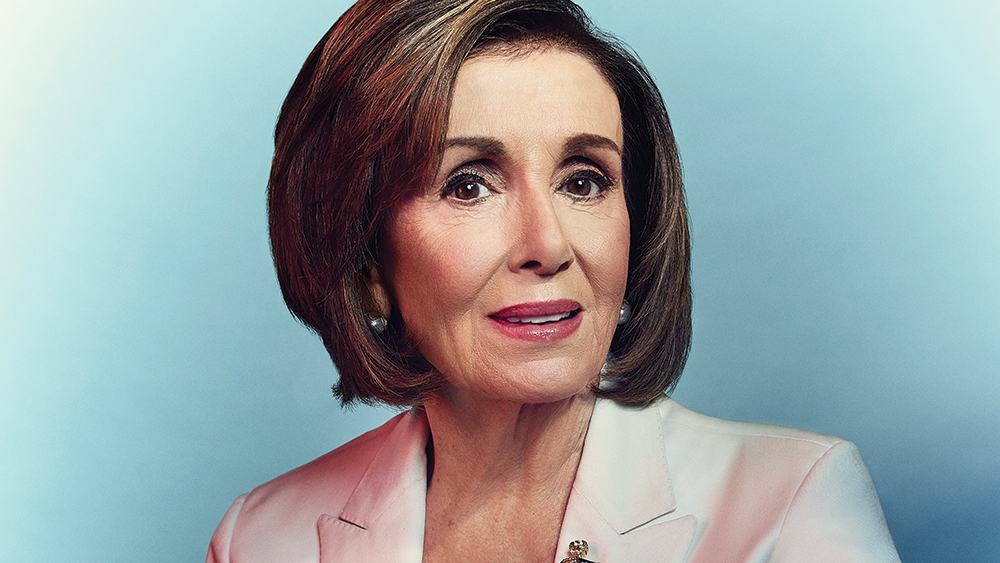 Number three of the most powerful women in the world is Nancy Pelosi. She is an American politician who is currently serving as a congresswoman from California and the speaker of the United States House of Representatives.
Read Top 25 Richest People in the world
Pelosi is the only woman in U.S. history to serve as Speaker and the highest-ranking female elected official in United States history. She is also the dean of California's congressional delegation. As House speaker, Pelosi is second in the presidential line of succession, after the vice president.
Ursula von der Leyen
Ursula Gertrud von der Leyen is a German politician and the president of the European Commission since 1 December 2019. She served in the federal government of Germany from 2005 to 2019 as the longest-serving member of Angela Merkel's cabinet. She is a member of the centre-right Christian Democratic Union (CDU) and its EU counterpart, the European People's Party (EPP).
Mary Barra
Mary Teresa Barra is an American businesswoman who has been the chairman and CEO of General Motors Company since January 15, 2014. She is the first female CEO of a major automaker.  On December 10, 2013, GM named her to succeed Dan Akerson as chief executive officer, and prior to that, Barra served as the executive vice president of Global Product Development, Purchasing, and Supply Chain at General Motors. She is among the most powerful women in the world
Most Powerful Women in the world
Melinda Gates
Melinda Ann Gates  is an American philanthropist and a former general manager at Microsoft. In 2000, she co-founded the Bill & Melinda Gates Foundation with her husband Bill Gates, the world's largest private charitable organization as of 2015. Gates has consistently been ranked as one of the world's most powerful women by Forbes.
Read Richest Women in the world
Abigail Johnson
Abigail Pierrepont Johnson is an American billionaire businesswoman.  Since 2014, Johnson has been president and chief executive officer of American investment firm Fidelity Investments (FMR), and chairman of its international sister company Fidelity International (FIL).
Fidelity was founded by her grandfather Edward C. Johnson II. Her father Edward C. "Ned" Johnson III remains chairman emeritus of FMR. As of March 2013, the Johnson family owned a 49% stake in the company, with Johnson herself holding an estimated 24.5%.
Ana Botín
Ana Patricia Botín-Sanz de Sautuola O'Shea,  is a Spanish banker who has served as the executive chairman of Santander Group since 2014. She is the fourth generation of the Botín family to hold this role. Prior to this she was chief executive officer (CEO) of Santander UK, a role she held from December 2010 until her assumption of the chairmanship.
She is one of the most powerful women in the world
Most Powerful Women in the world
Ginni Rometty
Virginia Marie "Ginni" Rometty  is an American business executive, serving as executive chairman of IBM. She previously served as chairman, president and CEO of IBM, becoming the first woman to head the company.
 Prior to becoming president and CEO in January 2012, she first joined IBM as a systems engineer in 1981 and subsequently headed global sales, marketing, and strategy
Marillyn Hewson
Marillyn Adams Hewson  is the current chairman, and former president and chief executive officer of the aerospace and defense manufacturing company Lockheed Martin.
She is the 10th most powerful woman in the world
Most Powerful Women in the world
Follow us on twitter
Peter Mutharika Net Worth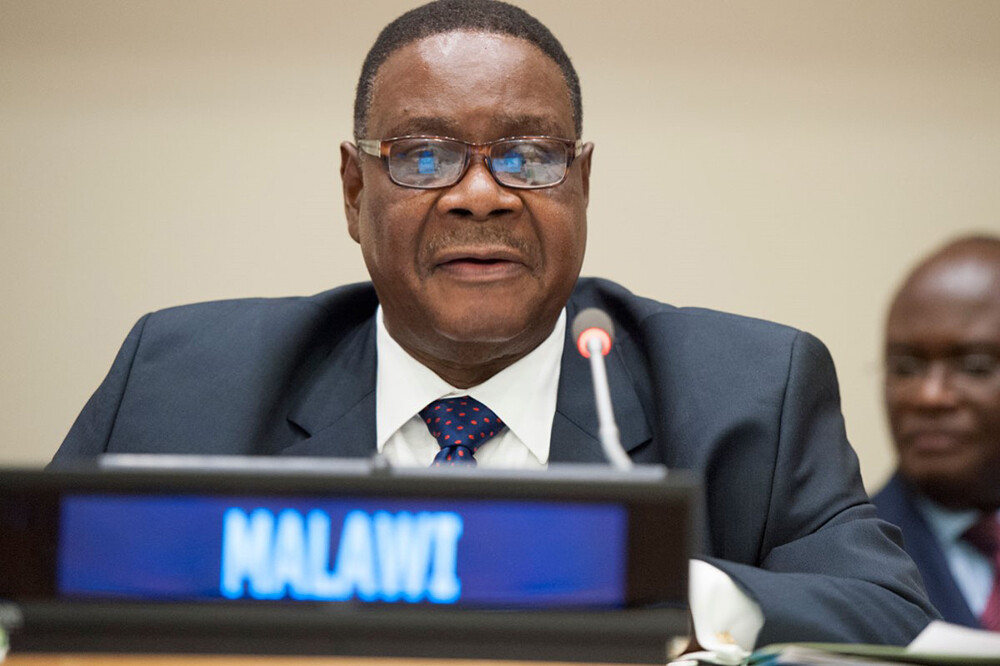 Glusea brings to you Peter Mutharika net worth
Arthur Peter Mutharika  is a Malawian politician and lawyer who was President of Malawi from May 2014 to June 2020.
Peter is one of the most influential people in Malawi. He has worked in the field of international justice, specializing in international economic law, international law and comparative constitutional law. He informally served as an adviser to his older brother, President Bingu wa Mutharika, on issues of foreign and domestic policy from the onset of his election campaign until the President's death on 5 April 2012
Read Shepherd Bushiri net worth
According to various online sources, Peter Mutharika Net Worth is $60 million making him one of the richest men in Malawi
Peter Mutharika Net Worth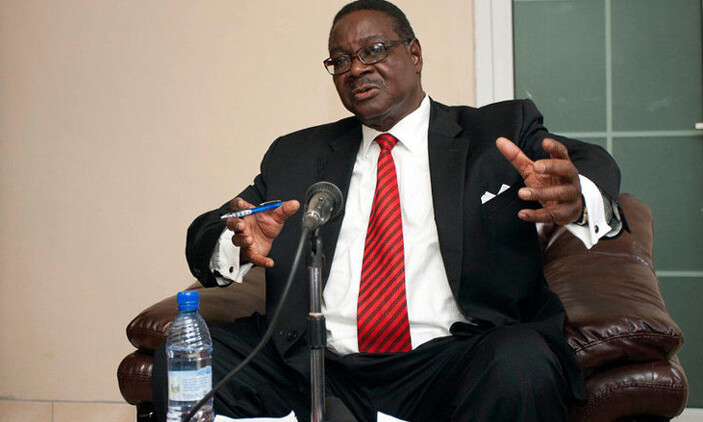 Peter Mutharika Biography
Peter has held positions as Minister of Justice and later as Minister for Education, Science and Technology.  Mutharika also served as Minister of Foreign Affairs from 2011 to 2012.
Read Also Lazarus Chakwera net worth
He was charged to help bridge relations between Malawi and the United Kingdom due to the deterioration of public diplomacy between the two nations after the Cochrane-Dyet controversy.
Standing as the candidate of the Democratic Progressive Party (DPP), Peter Mutharika was elected as President of Malawi in the 2014 election
Educational Background
Mutharika received his law degree from the University of London in 1965. He then received his LL.M and JSD/PhD degrees from Yale University in 1966 and 1969 respectively.
As a professor, he has taught at University of Dar es Salaam (Tanzania), Haile Selassie University (Ethiopia), Rutgers University (USA), the United Nations Institute for Training and Research Program for Foreign Service Officers from Africa and Asia at Makerere University (Uganda), and for 37 years at Washington University (USA), and has served as an Academic Visitor at the London School of Economics.
Career
Prof. Peter has served as advisor to the American Bar Association's Rule of Law initiative for Africa
Mutharika was part of a three-man tribunal that was arbitrating international cases. In August 2011, Mutharika decided to resign from two international court cases with the International Center for Settlement of Investment Disputes that he was arbitrating on Zimbabwe where foreign investors sued the Zimbabwean government for breaches of bilateral investment treaties. This was due to concerns about his impartiality because of Bingu Mutharika's close associations with the Mugabe government.
Peter Mutharika Net Worth
Peter Mutharika net worth is $60 million. He has held several international positions.
President, International Third-World Legal Studies Association, 1986-1993
Global Fund Replenishment Champion, 2018-2019
Member, Committee of Ten African Heads of State Championing the Advancement of Education, Science and Technology, appointed by the African Union 2018
Champion, Global Partnership for Education
African Development Bank, Youth Champion
Co-convenor, Global Commission on Financing Education
Champion, Trade Related Aspects of Property Rights (TRIPS)
UN Women "HeForShe" Champion
UNFPA Global Youth Champion
Advisor in Council of the Economic and Trade Cooperation of African Youth (ETCAY)
Board Chairperson for United Nations Economic and Trade Commission of Africa
Among the accolades he has received includes;
international Jurist Award, 2008
The African Leadership Award, 2016 and Medal of Honour, 2016
Doctors of Human Letters, University of Addis Ababa, Ethiopia in 2016
State of Georgia Senate Citation of Merit, 2016
Honorary Professor, University of International Business and Economics, Beijing, China, 2018
Nelson Mandela Leadership Award, National Baptist Convention, 2018
Doctor of Human Letters, Washington University, 2018
Senior Of Politics Debate, Indonesian Jakarta Collage, 2019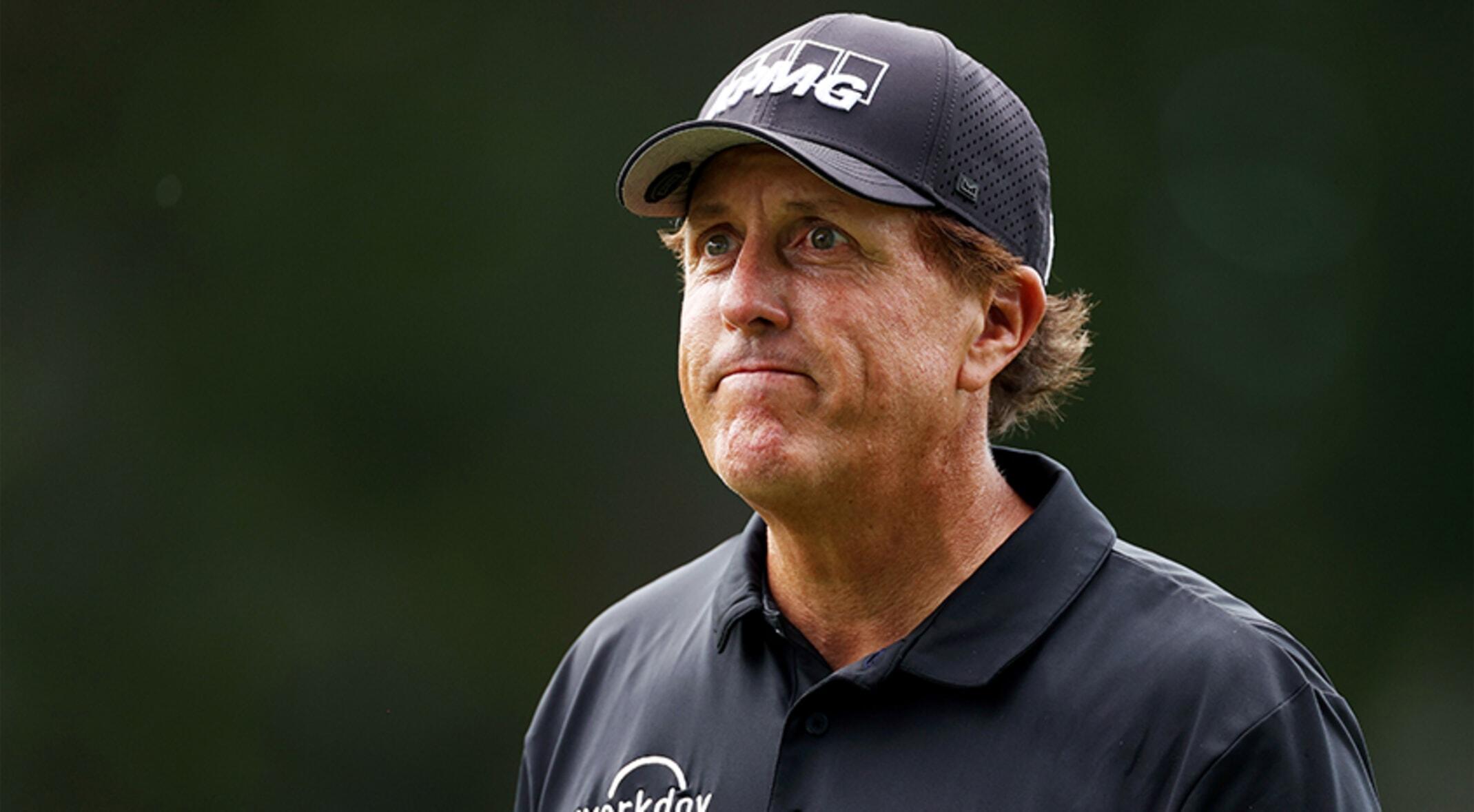 What is Phil Mickelson net worth
Philip Alfred Mickelson  is an American professional golfer. He has won 44 events on the PGA Tour, including five major championships: three Masters titles (2004, 2006, 2010), a PGA Championship (2005), and an Open Championship (2013).
Phil Mickelson net worth is $400 million
Phil Mickelson Profile
Mickelson is one of 12 players in the history of golf to win three of the four majors. He has won every major except the U.S. Open, where he has finished runner-up a record six times.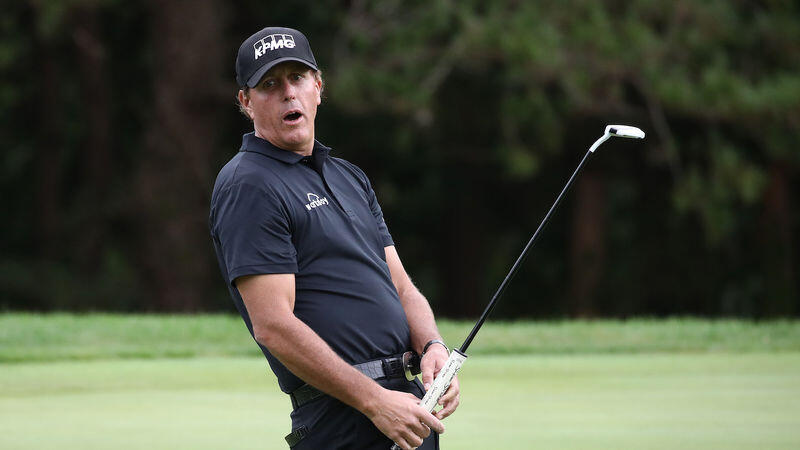 Mickelson has spent over 25 consecutive years in the top 50 of the Official World Golf Ranking. He has spent over 700 weeks in the top-10, has reached a career-high world ranking of No. 2 several times and is a life member of the PGA Tour. Known for his left-handed swing, even though otherwise right-handed, he learned by mirroring his right-handed father's swing. He was inducted into the World Golf Hall of Fame in 2012.
Mickelson attended Arizona State University in Tempe on a golf scholarship and became the face of amateur golf in the United States, capturing three NCAA individual championships and three Haskins Awards (1990, 1991, 1992) as the outstanding collegiate golfer. With three individual NCAA championships, he shares the record for most individual NCAA championships alongside Ben Crenshaw. Mickelson also led the Sun Devils to the NCAA team title in 1990. Over the course of his collegiate career, he won 16 tournaments.
Mickelson was the second collegiate golfer to earn first-team All-American honors all four years. In 1990, he also became the first with a left-handed swing to win the U.S. Amateur title, defeating high school teammate Manny Zerman 5 and 4 in the 36-hole final at Cherry Hills, south of Denver. 
Mickelson secured perhaps his greatest achievement as an amateur in January 1991, winning his first PGA Tour event, the Northern Telecom Open, in Tucson, making him one of the few golfers to win a PGA Tour event as an amateur in the history of the PGA Tour.
At age 20, he was only the sixth amateur to win a tour event and the first in over five years after Scott Verplank at the Western Open in August 1985. Other players to accomplish this feat include Doug Sanders (1956 Canadian Open) and Gene Littler (1954 San Diego Open).
With five holes remaining, Mickelson led by a stroke, but made a triple-bogey and was then three behind. The leaders ahead of him then stumbled, and he birdied 16 and 18 to win by a stroke. To date, it is the most recent win by an amateur at a PGA Tour event.
That April, Mickelson was the low amateur at the Masters Tournament in Augusta, Georgia. With his two-year PGA Tour exemption from the Tucson win, he played in several tour events in 1992 while an amateur but failed to make a cut.
Phil Mickelson Net Worth
Phil Mickelson net worth is $400 million.
Mickelson has won 44 PGA Tour events and five major championships; both rank second behind Tiger Woods among active players.
His $91 million in career prize money trails only Woods all time among golfers.
But the biggest paydays for "Lefty" have been off the course from sponsors to the tune of $750 million for the career of the popular pitchman.
Read Richest Boxer in the world
He added endorsement deals with Amstel Light and hat brand Melin in 2020.
His latest course design, Mickelson National Golf Club, is set to open in 2020, just outside Calgary.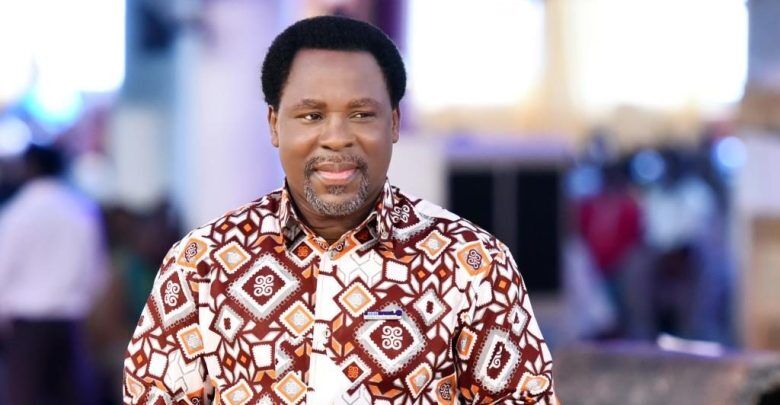 we bring to you T B Joshua net worth
Temitope Balogun Joshua commonly referred to as T. B. Joshua, is a Nigerian charismatic pastor, televangelist and philanthropist. He is the leader and founder of The Synagogue, Church of All Nations (SCOAN), a Christian megachurch that runs the Emmanuel TV television station from Lagos.
T B Joshua net worth is valued at $150 million
T B Joshua Profile
According to Joshua's official biography, unusual circumstances surrounded his birth. He says that he spent 15 months in his mother's womb and narrowly avoided death after a quarry explosion near his house sent rocks through its roof just seven days after his birth.  It is also alleged that Joshua's birth was 'prophesied' 100 years prior.
Read Shepherd Bushiri net worth
Joshua, then known as Balogun Francis, attended St. Stephen's Anglican Primary School in Arigidi Akoko, Nigeria, between 1971 and 1977, but failed to complete one year of secondary school education. In school, he was known as "small pastor" because of his love for the Bible.
T B Joshua Net Worth
He worked in various casual jobs after his schooling had ended, including carrying chicken waste at a poultry farm. He organised Bible studies for local children and attended evening school during this period Joshua attempted to join the Nigerian military but was thwarted due to a train breakdown that left him stranded en route to the military academy.
The Synagogue, Church of All Nations (SCOAN)
Joshua wrote that in a heavenly vision he had received divine anointing and a covenant from God to start his ministry.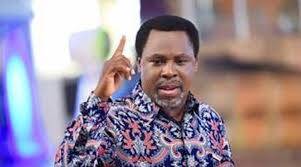 Following this, Joshua founded the ministry organisation The Synagogue, Church of All Nations (SCOAN). According to the organisation, more than 15,000 members
 attend its weekly Sunday service; visitors from outside Nigeria are accommodated in the accommodation blocks constructed at the church.
Find out Bishop David Oyedepo net worth
The Guardian reported that The SCOAN attracts more weekly attendees than the combined number of visitors to Buckingham Palace and the Tower of London. The SCOAN's popular services have also resulted in an enormous boost for local businesses and hoteliers.
Despite Joshua's popularity, the church only has a branch in Ghana, Joshua stating that "it is not yet time" for him to have branches worldwide as "it will be too much for my character"
The SCOAN has been described as "Nigeria's biggest tourist attraction" and "the most visited destination by religious tourists in West Africa," with thousands of foreigners flocking to attend the church's weekly services. Figures released by the Nigerian Immigration Service indicated that six out of every ten foreign travellers coming into Nigeria are bound for The SCOAN,  a fact discussed in Zimbabwean parliament when addressing the economic potentials of religious tourism.
This Day newspapers reported that "about two million local and inbound tourists" visit The SCOAN annually. The church's popularity has led to an increase in flight routes to Lagos from several African countries in 2013.
T B Joshua Net Worth
T B Joshua net worth is valued at $150 million. He is one of the richest Pastors in Nigeria.
He maintains a widespread television network, Emmanuel TV which broadcasts to Africa including Nigeria, some parts of Asia, Europe, America, and other continents of the world.
The prophet owns a private jet reported to be worth $60 million and a fleet of moderate luxury cars amongst which are Mercedes-Benz and Range Rover cars.
A Forbes blogger estimated that Joshua has spent $20 million on "education, healthcare and rehabilitation programs for former Niger Delta militants".
 There is also a rehabilitation programme for militants from Nigeria's volatile Niger Delta region, repentant armed robbers and sex workers who came to the church for 'deliverance'.
Community support
Joshua has come to the aid of several communities in distress, notably providing two transformers to a local community after theirs was burned beyond repair. He donated over N26m towards restoring electricity and putting an end to over two years of power outage in four councils in Akoko area of Ondo State. The cleric has additionally made several large donations to the police force in Nigeria,Ghana and Colombia.
T B Joshua Net Worth
Scholarships
The SCOAN has a 'scholarship program' which caters for the academic needs of students in their thousands, ranging from primary to tertiary education. In 2012, Joshua sponsored a Nigerian student doing a PhD in Oxford University, with Nigerian media reporting she received £100,000 from the church.
He also gave a scholarship to a young Motswana to study at Harvard Law School in America.
Disaster relief
After the 2010 Haiti earthquake, Joshua sent a team of medical personnel and humanitarian workers to the affected area, establishing a field hospital called 'Clinique Emmanuel'
He additionally sent support to nations such as Philippines, India and Ghana in the wake of varying natural disasters. The 'Emmanuel TV Team' also assisted victims of the earthquake that struck the nation of Ecuador in April 2016, providing over $500,000 worth of humanitarian aid.
T B Joshua Net Worth
Education
Joshua funded the building and running of a school in Lahore, Pakistan named 'Emmanuel School'. He also rebuilt a school in a rural area destroyed by the 2016 Ecuador earthquake, travelling to Ecuador for the opening of the school in June 2017