Most Powerful Women in the world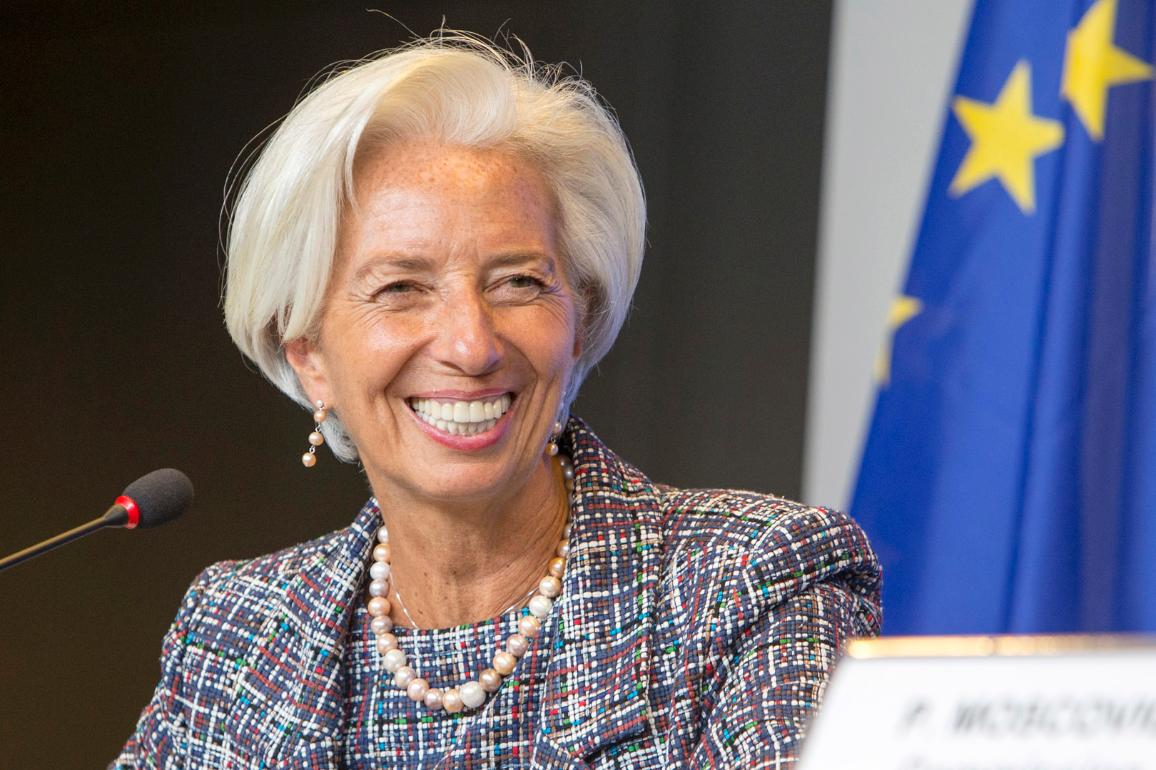 Glusea brings to you the most powerful women in the world.
A lot of women in various disciplines are making tremendous impact around the world. They are able to influence policies and decisions that affect the society.
In this article we will be bring to you the top 10 most powerful women in the world.
We gathered information from Forbes, Fortune and Businessinsider
Most Powerful Women in the world
Angela Merkel
Angela Merkel is currently the most powerful woman in the world. She a German politician who has been Chancellor of Germany since 2005. She served as Leader of the Opposition from 2002 to 2005 and as Leader of the Christian Democratic Union (CDU) from 2000 to 2018. A member of the Christian Democratic Union, Merkel is the first female Chancellor of Germany. Merkel has been widely described as the de facto leader of the European Union
Merkel is the fourth most powerful person on earth
Christine Lagarde
Christine Madeleine Odette Lagarde is a French politician and lawyer serving as President of the European Central Bank since November 2019. Between July 2011 and November 2019, she served as chair and managing director (MD) of the International Monetary Fund (IMF).
Lagarde previously held various senior ministerial posts in the Government of France: she was Minister of the Economy, Finance and Industry (2007–2011), Minister of Agriculture and Fishing (2007) and Minister of Commerce (2005–2007). Lagarde was the first woman to become finance minister of a G8 economy and is the first woman to head each the ECB and IMF.
Most Powerful Women in the world
Nancy Pelosi
Number three of the most powerful women in the world is Nancy Pelosi. She is an American politician who is currently serving as a congresswoman from California and the speaker of the United States House of Representatives.
Read Top 25 Richest People in the world
Pelosi is the only woman in U.S. history to serve as Speaker and the highest-ranking female elected official in United States history. She is also the dean of California's congressional delegation. As House speaker, Pelosi is second in the presidential line of succession, after the vice president.
Ursula von der Leyen
Ursula Gertrud von der Leyen is a German politician and the president of the European Commission since 1 December 2019. She served in the federal government of Germany from 2005 to 2019 as the longest-serving member of Angela Merkel's cabinet. She is a member of the centre-right Christian Democratic Union (CDU) and its EU counterpart, the European People's Party (EPP).
Mary Barra
Mary Teresa Barra is an American businesswoman who has been the chairman and CEO of General Motors Company since January 15, 2014. She is the first female CEO of a major automaker. On December 10, 2013, GM named her to succeed Dan Akerson as chief executive officer, and prior to that, Barra served as the executive vice president of Global Product Development, Purchasing, and Supply Chain at General Motors. She is among the most powerful women in the world
Most Powerful Women in the world
Melinda Gates
Melinda Ann Gates is an American philanthropist and a former general manager at Microsoft. In 2000, she co-founded the Bill & Melinda Gates Foundation with her husband Bill Gates, the world's largest private charitable organization as of 2015. Gates has consistently been ranked as one of the world's most powerful women by Forbes.
Read Richest Women in the world
Abigail Johnson
Abigail Pierrepont Johnson is an American billionaire businesswoman. Since 2014, Johnson has been president and chief executive officer of American investment firm Fidelity Investments (FMR), and chairman of its international sister company Fidelity International (FIL).
Fidelity was founded by her grandfather Edward C. Johnson II. Her father Edward C. "Ned" Johnson III remains chairman emeritus of FMR. As of March 2013, the Johnson family owned a 49% stake in the company, with Johnson herself holding an estimated 24.5%.
Ana Botín
Ana Patricia Botín-Sanz de Sautuola O'Shea, is a Spanish banker who has served as the executive chairman of Santander Group since 2014. She is the fourth generation of the Botín family to hold this role. Prior to this she was chief executive officer (CEO) of Santander UK, a role she held from December 2010 until her assumption of the chairmanship.
She is one of the most powerful women in the world
Most Powerful Women in the world
Ginni Rometty
Virginia Marie "Ginni" Rometty is an American business executive, serving as executive chairman of IBM. She previously served as chairman, president and CEO of IBM, becoming the first woman to head the company.
Prior to becoming president and CEO in January 2012, she first joined IBM as a systems engineer in 1981 and subsequently headed global sales, marketing, and strategy
Marillyn Hewson
Marillyn Adams Hewson is the current chairman, and former president and chief executive officer of the aerospace and defense manufacturing company Lockheed Martin.
She is the 10th most powerful woman in the world
Most Powerful Women in the world
Follow us on twitter
Gareth Bale Cars and Houses
We bring you a collection of Gareth Bale cars and houses. Gareth Bale is the highest earner in Real Madrid, and this explains why he is able to possess several expensive cars in his garage and is also able to afford his expensive mansion which he resides in.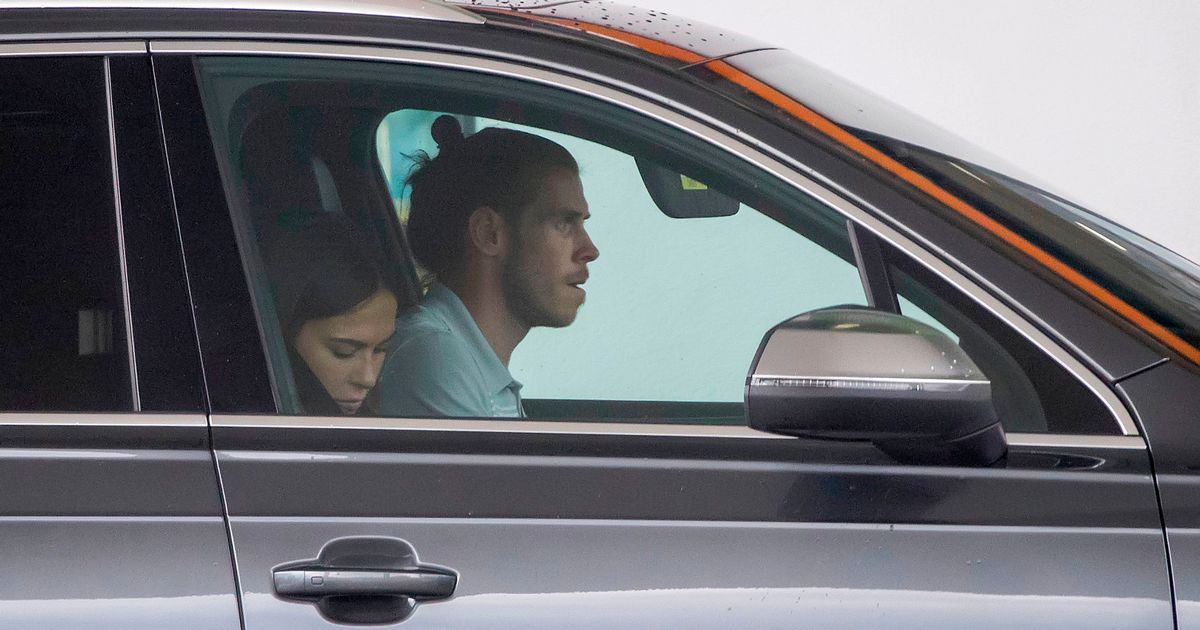 What are Gareth Bale Cars and Houses list?
Gareth Bale is Welsh winger who plays for Real Madrid and the Wales national team. He is a pacey winger who is known for his speed, shot power and super aerial ability. After falling down the pecking order, under former coach Zinedine Zidane, Gareth has finally found his feet under Real Madrid's new coach Carlo Ancelloti. Read about Gareth Bale Cars and Houses here
Gareth Bale is the highest earner in Real Madrid, and this explains why he is able to possess several expensive cars in his garage and is also able to afford his expensive mansion which he resides in. We bring you a collection of Gareth Bale's cars and houses.
Gareth Bale was born to Welsh Parents Frank and Debbie Bale in Cardiff, Wales, on July 16,1989. His mother Debbie worked as a manager of operations while his father Frank was a school teacher. He schooled at Whitchurch High School in Cardiff where he participated in football, rugby and hockey. He became very popular in school as a result of his outstanding football skills which prompted his PE to restrain him to one-touch football since he was super fast, coupled with his dribbling prowess. 
Gareth Bale's football career began at Southampton, in 1999 where he joined the youth ranks of the English Premier League club. He initially started as a left back where he became a free specialist. He later moved to Tottenham Hotspur in 2007 having rose through the youth ranks to the first team where he made 40 appearances for the club.
While at Tottenham Hotspur, Bale developed into an integral part of the team and he was moved upfront to play as a winger, a position he excelled in as he later drew a lot of attention to himself during the 2010-2011 UEFA Champions League. He received several awards for his stellar performances at the club, including the PFA Players' Player of the Year and the FWA Footballer of the Year as well as the Premier League Player of the season.
After an impressive career at Tottenham, Bale sealed a permanent move to Real Madrid on a record fee of £88 million which saw him surpass Cristiano Ronaldo as the most expensive player at that time. In his debut season at the club, Bale helped the Club to their Copa DEL Rey and UEFA Champions League victories. He also won the FIFA club world cup with the club, in that same season. He also helped the Club to win back to back UEFA Champions League titles and was also named the Competition's men's player of the year. He was later beset with series of injuries which made him fall down the pecking order. Bale was later sent out on loan to Tottenham where he revived his career, and after the departure of Zinedine Zidane, he was called back to the club where he has become a regular once again, under the new coach Ancelloti.
Internationally, Gareth Bale has represented the Wales national team as the captain and has so far featured 99 times for the national team.
Read
Marcus Rushford Cars and Houses
Raheem Sterling Cars and Houses
Gareth Bale cars
In this segment, we bring you a compilation of the expensive Gareth Bale cars, which he drives to training or cruises around with.
Gareth Bale Ferrari GTC4Lusso-£230,000
Being a Sport man, Gareth Bale had to make sure he includes a sport car in his garage, and this is non order than the Ferrari GTC4Lusso which is known for its super speed. This is the most expensive ride in the garage.
Features
The superspeed ride has a maximum speed of 200 mph
Accelerates from 0-62 mph in 3. 5 seconds.
6.3L V12 Gas type engine
7-Speed Automatic transmission
All-wheel drive
Gareth Bale Bentley Continental GT-£152,000
Another classic among Gareth Bale cars is the Bentley Continental GT which has become every footballer's treasure.
Features
8-speed automated manual
V8 Cylinder and 542hp
Four sitting
Blind Spot Assist
Gareth Bale Audi Q7 – £65,000
The prolific winger has also given himself a treat with an Audi Q7 which is valued at £65,000. A very portable but sleek ride, the Audi Q7 is a car every celebrity will love to have in their garage.
Features
6-speed automatic transmission
3.0 L Supercharged V6 engine
255hp
Gareth Bale Lamborghini Huracan-£156,000
Another sport car owned by the prolific forward is the Lamborghini Huracan which comes with a 7-speed dual clutch and a 5.2 L odd-firing V10 engine. The all wheel drive car comes with a new front and rear bumper designs to enhance aerodynamic efficiency.
Gareth Bale Mercedes SLS AMG-£165,000
The Mercedes-Benz SLS AMG is another exotic ride in the family of Lamborghini which has two butterfly doors with a power output of 740hp. The Two-Seaters, rear wheel drive with 7-speed transmission car comes with a 6.3L V8 engine which makes it all the more powerful ride.
Gareth Bale Houses
For a player who earns £600,000 weekly, one would only expect Gareth Bale to settle for the most expensive accommodation which provides comfort, luxury and relaxation, that is what he has acquired, a £6.5 million four bedroom mansion which is located in LA Finca neighborhood in Spain. 
Gareth Bale Cars in Vidoe
What do you think about Gareth Bale Cars and Houses? leave your reply in the comment below.
Content on this website is protected by DMCA.  Dont waste your time copying because you would eventually remove it.