Stephen Schwarzman Net Worth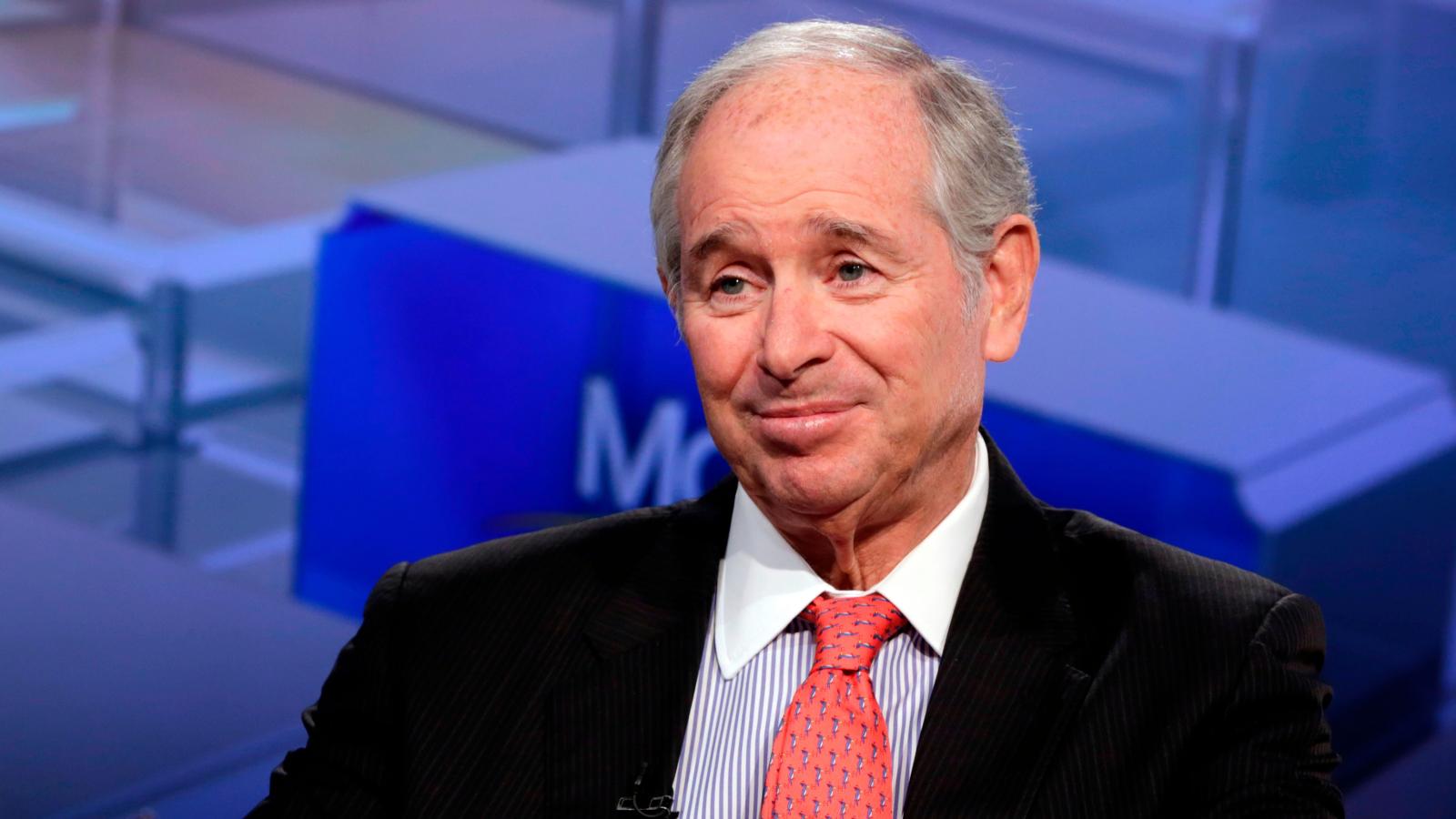 What is Stephen Schwarzman Net Worth?
| | |
| --- | --- |
| Net worth | $28 billion |
| Name | Stephen Allen Schwarzman |
| Date of birth | February 14, 1947 |
| Nationality | American |
| Occupation | Investor, Businessman and Philanthropist |
Stephen Schwarzman Net Worth 2021: Stephen Allen Schwarzman is an American businessman, investor, and philanthropist. He is the chairman and CEO of The Blackstone Group
Early life and education
Schwarzman was raised in a Jewish family in Huntingdon Valley, Pennsylvania, the son of Arline and Joseph Schwarzman.
Schwarzman attended the Abington School District in suburban Philadelphia and graduated from Abington Senior High School in 1965.  He attended Yale University.
After graduating in 1969, he briefly served in the U.S. Army Reserve before attending Harvard Business School, where he graduated in 1972.
Investment career
Schwarzman's first job in financial services was with Donaldson, Lufkin & Jenrette, an investment bank that merged with Credit Suisse in 2000. After business school, Schwarzman worked at the investment bank Lehman Brothers, became a managing director at age 31, and then head of global mergers and acquisitions.
Read Charles Woodburn net worth
 In 1985, Schwarzman and his boss, Peter Peterson, started The Blackstone Group, which initially focused on mergers and acquisitions.
 Blackstone would branch into business acquisition, real estate, direct lending, alternative assets, and now has some $500 billion in assets under management.
When Blackstone went public in June 2007, it revealed in a securities filing that Schwarzman had earned about $398.3 million in fiscal 2006. He ultimately received $684 million for the part of his Blackstone stake he sold in the IPO, keeping a stake then worth $9.1 billion
Stephen Schwarzman Net Worth
Stephen Schwarzman net worth is $28 billion. Aside being a very successful investor, Schwarzman has been an adjunct professor at the Yale School of Management and was chairman of the board of trustees of the John F. Kennedy Center for the Performing Arts from 2004 to 2010.
In 2019, Schwarzman wrote his first book titled, What It Takes: Lessons in the Pursuit of Excellence, "which draws from his experiences in business, philanthropy and public service." His book became a New York Times Best Seller.
He lives in a duplex apartment at 740 Park Avenue previously owned by John D. Rockefeller Jr. Schwarzman purchased the apartment from Saul Steinberg. He spent millions of dollars on both his sixtieth and seventieth birthday parties.
Mr. Schwarzman is an active philanthropist with a history of supporting education, as well as culture and the arts, among other things. In 2020, he signed The Giving Pledge, committing to give the majority of his wealth to philanthropic causes. In both business and philanthropy, Mr. Schwarzman has dedicated himself to tackling big problems with transformative solutions. In June 2019, he donated £150 million to the University of Oxford to help redefine the study of the humanities for the 21st century.
Family
Schwarzman married his first wife Ellen Philips in 1971, a trustee of Northwestern University and the Mount Sinai Medical Center, and they divorced in 1990. They have three children together, including film producer Teddy Schwarzman and writer and podcaster Zibby Owens.
Read Jes Staley net worth
Schwarzman married his second wife Christine Hearst in 1995, an intellectual property lawyer who grew up on Long Island, New York. She has one child from a previous marriage.