Top 50 Most Powerful People In The World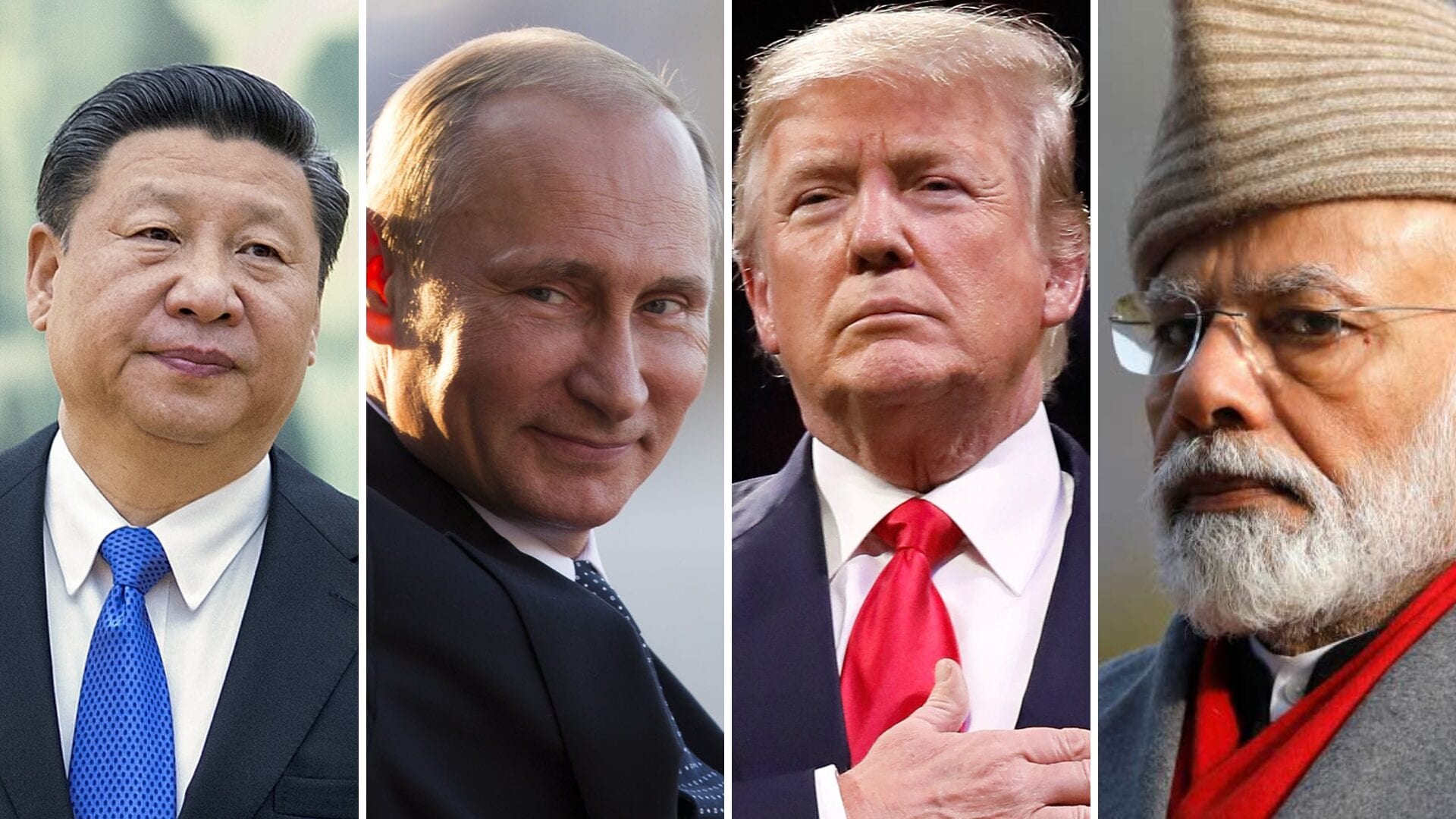 Glusea – Most Powerful People In The World 2020
In our world today, there are some people who are able to influence the world in a certain direction. There are variables that come into place in the criteria to determine the Most Powerful People In The World. These could be due to the socio-economic and geopolitical influence the people amass.
In this article we bring to you the top 50 most powerful people in the world.
Top Most Powerful People In The World
Donald Trump
Donald John Trump  is the 45th and current president of the United States. Before entering politics, he was a businessman and television personality. Donald Trump is the first billionaire President of the
United States.
During his term as President, he made a lot of policies that have had global impact.
The scale, control, and impact of the power of the U.S. president make the person on the chair the most powerful person by default.
He officially recognized Jerusalem as the capital of Israel on December 6, 2017. On the military front, he is redefining the global strategy be it troops withdrawal, NATO, or China Sea engagements
Donald Trump was  impeached in December 2019 for abuse of power and obstruction of Congress. The Senate acquitted him of both charges in February 2020.
Vladimir Putin
Putin is a law graduate and a  former intelligence officer. He is the richest president in the world. Putin has also become the longest serving President of Russia.
The revivalist believes in the classic Russian superiority and he is successfully transforming the economy and the Russian nationality with absolute control
Visualizing the heavy dependency of crude oil, he is aggressively diversifying the economy and trying all geopolitical means to keep oil bomb ticking.
Number 3 to 5 of Top 10 Most Powerful People In The World
Xi Jinping
Xi Jinping  is a Chinese politician who has served as General Secretary of the Communist Party of China (CPC) and Chairman of the Central Military Commission and President of the People's Republic of China (PRC) since 2013.
He is the highest ranking person in China. With a reformist tag, he is the man who is taken very seriously on global stages. Although the totalitarian approach attracts criticism, he is using this approach effectively to build an alternative pole of power.
Angela Merkel
Angela Dorothea Merkel  is a German politician who has been Chancellor of Germany since 2005.
She served as the Leader of the Christian Democratic Union (CDU) from 2000 to 2018.
Merkel has been widely described as the de facto leader of the European Union, the most powerful woman in the world, and by some commentators as the "leader of the free world"
In 2007, Merkel served as President of the European Council and played a central role in the negotiation of the Treaty of Lisbon and the Berlin Declaration.
One of Merkel's consistent priorities has been to strengthen transatlantic economic relations.
Merkel played a crucial role in managing the financial crisis at the European and international level, and she has been referred to as "the decider".
Read Largest Companies in the world
Pope Francis
The Pope is the head of the Catholic Church and sovereign of the Vatican City State. The title and impact of being a pope is a great one and any person occupying the position is by default influence in the world.
Francis is the first Jesuit pope, the first from the Americas, the first from the Southern Hemisphere, and the first pope from outside Europe since the Syrian Gregory III, who reigned in the 8th century.
Throughout his public life, Pope Francis has been noted for his humility, emphasis on God's mercy, international visibility as pope, concern for the poor and commitment to interfaith dialogue
Full List of Most Powerful People In The World 2020
| Rank |   |
| --- | --- |
| 1 | Donald Trump |
| 2 | Vladimir Putin |
| 3 | Xi Jinping |
| 4 | Angela Merkel |
| 5 | Jeff Bezos |
| 6 | Pope Francis |
| 7 | Narendra Modi |
| 8 | Bill Gates |
| 9 | Mark Zuckerberg |
| 10 | Mohammed Bin Salman Al Saud |
| 11 | Emmanuel Macron |
| 12 | Boris Johnson |
| 13 | Tim Cook |
| 14 | Sundar Pichai |
| 15 | Mukesh Ambani |
| 16 | Satya Nadella |
| 17 | Warren Buffett |
| 18 | Elon Musk |
| 19 | Jerome Powell |
| 20 | Ali Hoseini-Khamenei |
| 21 | Li Keqiang |
| 22 | Jamie Dimon |
| 23 | Benjamin Netanyahu |
| 24 | Christine Lagarde |
| 25 | Jair Bolsonaro |
| 26 | Doug McMillon |
| 27 | Antonio Guterres |
| 28 | Ursula von der Leyen |
| 29 | Darren Woods |
| 30 | Stephen Schwarzman |
| 31 | Kim Jong-un |
| 32 | Shinzo Abe |
| 33 | Rupert Murdoch |
| 34 | Khalifa bin Zayed Al Nahyan |
| 35 | Lloyd Blankfein |
| 36 | Recep Tayyip Erdogan |
| 37 | Tsai Ing-wen |
| 38 | Bob Iger |
| 39 | Michael Bloomberg |
| 40 | Bernard Arnault |
| 41 | Justin Trudeau |
| 42 | Michael Dell |
| 43 | Lee Hsien Loong |
| 44 | Mohammed bin Rashid Al Maktoum |
| 45 | Bashar al-Assad |
| 46 | Imran Khan |
| 47 | Rodrigo Duterte |
| 48 | Abigail Johnson |
| 49 | Joko Widodo |
| 50 | Scott Morrison |
Read the Richest Presidents in Africa
Writing a Biography Essay: 10 Tips to Write a Professional Paper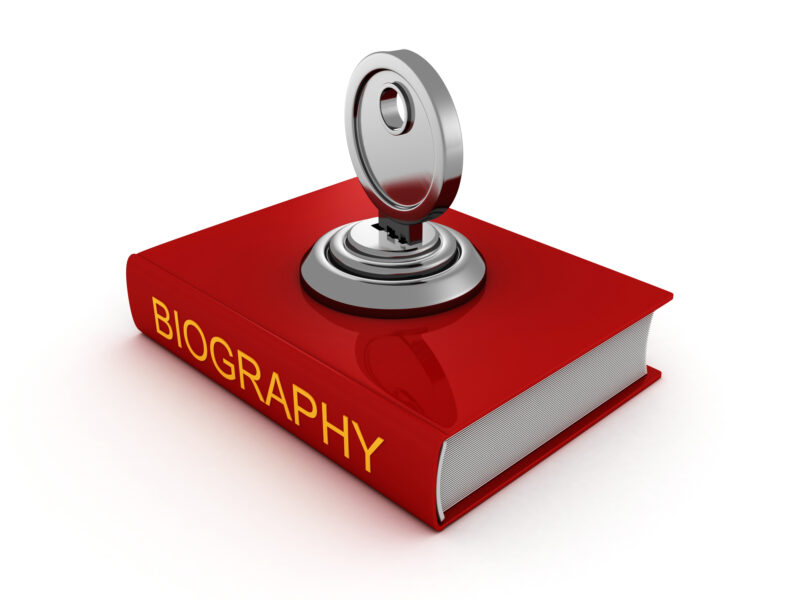 Although the so-called "Great Man" school of history has long gone out of fashion, it is nevertheless true that the lives of individuals who have made history remain an important component of how we understand the past and its implications for the future. Previous generations imagined that change came about because certain important individuals, usually men, undertook great feats that transformed politics, science, history, art, etc.
Today, we are less likely to attribute change to individual action instead of overpowering, impersonal forces, but we nevertheless still look toward the biographies of important figures from the past in order to understand the role of people in history and to draw lessons for the present and the future from what came before.
But you may ask yourself how you should develop an essay that tells a person's life story. This is a challenging task for anyone, especially for students. In this article provided by a professional essay writing service SmartWritingService.com, we'll take a look at ten tips to help write a professional and effective biographical essay.
Choose a Subject
The first step in writing any biographical essay is to select the person you plan to write about. In many cases, the person will be selected for you in the assignment, but in many others, you will need to choose the person to write about. The ideal subject for a biography is someone who has a compelling life story. The person does not necessarily have to be a famous figure, but when you write an essay, you will need someone about whom there is enough research to flesh out your paper. The more famous the person, the easier a time you will have finding the research you need to develop your essay.
Develop Research Questions
A biography isn't simply a chronological list of events in the person's life. A good biographical essay will tell the reader something about the person at a deeper level. It can be helpful to develop a series of research questions to guide you as you assemble information for the biography. For example, what do you most want to know about the person? What is the person's impact in his or her field?
Make Friends with Your Library
A good biography makes use of top-quality sources to deliver reliable information about the individual. While Wikipedia and Google can be good places to start, the best quality information is likely to be found in your college or university library. Your library will have access to databases that provide academic research from scholarly sources that are otherwise locked behind paywalls. In your paper, you will want to make use of these peer-reviewed academic sources for better quality information. Your library's librarians can help direct you to the best sources for your paper, so be sure to make use of their help.
Organize Your Research
After you have collected research into your topic, organize the material to help you tell the story of your subject's life. Collect key facts, important quotations, and other information and then organize that information to help you tell a story about the person's life.
Develop a Thesis Statement
While most biographical essays are largely a collection of information in chronological order, it is nevertheless the case that you will need a thesis statement to govern your overall view of the person's life. How will you be summarizing or depicting that person's life? Was it successful? Was the person transformative? Having a thesis statement will help guide you in choosing the right details to support your biographical assessment.
Outline Your Essay
Before you start writing, you should spend some time creating an outline to develop your information and analysis. An outline lets you work through the complicated process of figuring out what to discuss in what order and with what evidence, saving you time while you write and ensuring that you are not wasting time going down unfruitful tangents that won't make the final cut. While outlining can sometimes feel like busywork, it is often the case that the more time that you put into outlining, the more time you will save during the writing process.
Tell Your Subject's Life Story
The writing process comes next. As you draft your essay, you will mostly tell your subject's life story in chronological order.
Use Specific Details
Try to pick out specific details that will help to make the subject come alive and will connect with your readers. Using colorful, specific information can help to make your readers more interested in the essay. Audiences remember stories better than specific facts, so embedding information in colorful anecdotes can improve retention.
Leave Time to Revise and Proofread
Revision and proofreading are essential to a successful essay, not just a bonus. Always plan to leave time to revise and proofread your paper to catch as many errors as possible. The more carefully you proofread, the more likely your instructor will be to see your paper in a positive light.
Use Professional Essay Writing Services
When you don't have enough time to finish your paper, professional custom essay writing services can help. When you order online from reputable writing websites, you can get original papers fast that will help you to see the right way to approach your topic and develop an effective and professional essay on your topic.
Source: Glusea
Content on this website is protected by DMCA.  Dont waste your time copying because you would eventually remove it.