Top 50 Most Powerful People In The World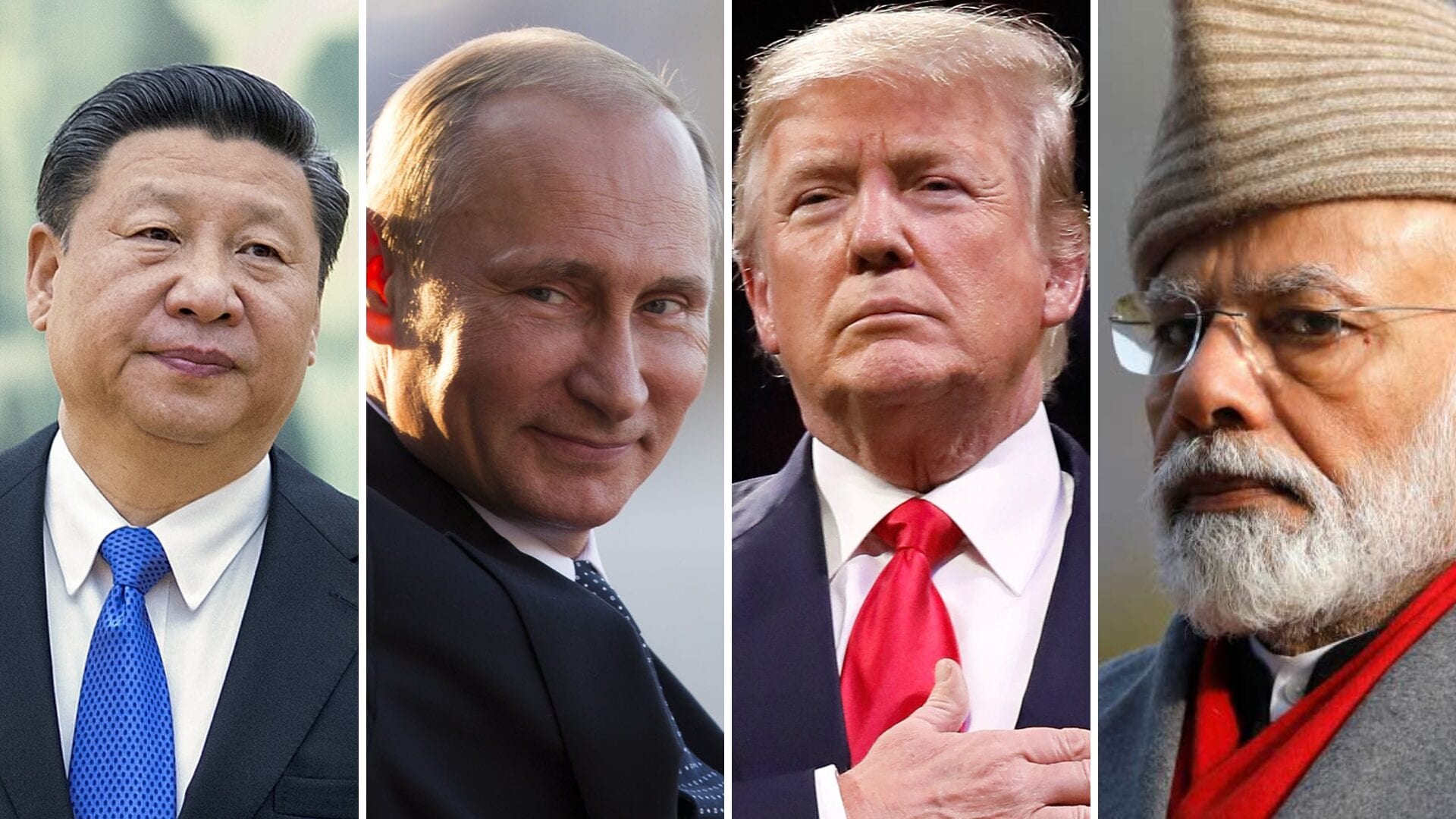 Glusea – Most Powerful People In The World 2020
In our world today, there are some people who are able to influence the world in a certain direction. There are variables that come into place in the criteria to determine the Most Powerful People In The World. These could be due to the socio-economic and geopolitical influence the people amass.
In this article we bring to you the top 50 most powerful people in the world.
Top Most Powerful People In The World
Donald Trump
Donald John Trump  is the 45th and current president of the United States. Before entering politics, he was a businessman and television personality. Donald Trump is the first billionaire President of the
United States.
During his term as President, he made a lot of policies that have had global impact.
The scale, control, and impact of the power of the U.S. president make the person on the chair the most powerful person by default.
He officially recognized Jerusalem as the capital of Israel on December 6, 2017. On the military front, he is redefining the global strategy be it troops withdrawal, NATO, or China Sea engagements
Donald Trump was  impeached in December 2019 for abuse of power and obstruction of Congress. The Senate acquitted him of both charges in February 2020.
Vladimir Putin
Putin is a law graduate and a  former intelligence officer. He is the richest president in the world. Putin has also become the longest serving President of Russia.
The revivalist believes in the classic Russian superiority and he is successfully transforming the economy and the Russian nationality with absolute control
Visualizing the heavy dependency of crude oil, he is aggressively diversifying the economy and trying all geopolitical means to keep oil bomb ticking.
Number 3 to 5 of Top 10 Most Powerful People In The World
Xi Jinping
Xi Jinping  is a Chinese politician who has served as General Secretary of the Communist Party of China (CPC) and Chairman of the Central Military Commission and President of the People's Republic of China (PRC) since 2013.
He is the highest ranking person in China. With a reformist tag, he is the man who is taken very seriously on global stages. Although the totalitarian approach attracts criticism, he is using this approach effectively to build an alternative pole of power.
Angela Merkel
Angela Dorothea Merkel  is a German politician who has been Chancellor of Germany since 2005.
She served as the Leader of the Christian Democratic Union (CDU) from 2000 to 2018.
Merkel has been widely described as the de facto leader of the European Union, the most powerful woman in the world, and by some commentators as the "leader of the free world"
In 2007, Merkel served as President of the European Council and played a central role in the negotiation of the Treaty of Lisbon and the Berlin Declaration.
One of Merkel's consistent priorities has been to strengthen transatlantic economic relations.
Merkel played a crucial role in managing the financial crisis at the European and international level, and she has been referred to as "the decider".
Read Largest Companies in the world
Pope Francis
The Pope is the head of the Catholic Church and sovereign of the Vatican City State. The title and impact of being a pope is a great one and any person occupying the position is by default influence in the world.
Francis is the first Jesuit pope, the first from the Americas, the first from the Southern Hemisphere, and the first pope from outside Europe since the Syrian Gregory III, who reigned in the 8th century.
Throughout his public life, Pope Francis has been noted for his humility, emphasis on God's mercy, international visibility as pope, concern for the poor and commitment to interfaith dialogue
Full List of Most Powerful People In The World 2020
| Rank |   |
| --- | --- |
| 1 | Donald Trump |
| 2 | Vladimir Putin |
| 3 | Xi Jinping |
| 4 | Angela Merkel |
| 5 | Jeff Bezos |
| 6 | Pope Francis |
| 7 | Narendra Modi |
| 8 | Bill Gates |
| 9 | Mark Zuckerberg |
| 10 | Mohammed Bin Salman Al Saud |
| 11 | Emmanuel Macron |
| 12 | Boris Johnson |
| 13 | Tim Cook |
| 14 | Sundar Pichai |
| 15 | Mukesh Ambani |
| 16 | Satya Nadella |
| 17 | Warren Buffett |
| 18 | Elon Musk |
| 19 | Jerome Powell |
| 20 | Ali Hoseini-Khamenei |
| 21 | Li Keqiang |
| 22 | Jamie Dimon |
| 23 | Benjamin Netanyahu |
| 24 | Christine Lagarde |
| 25 | Jair Bolsonaro |
| 26 | Doug McMillon |
| 27 | Antonio Guterres |
| 28 | Ursula von der Leyen |
| 29 | Darren Woods |
| 30 | Stephen Schwarzman |
| 31 | Kim Jong-un |
| 32 | Shinzo Abe |
| 33 | Rupert Murdoch |
| 34 | Khalifa bin Zayed Al Nahyan |
| 35 | Lloyd Blankfein |
| 36 | Recep Tayyip Erdogan |
| 37 | Tsai Ing-wen |
| 38 | Bob Iger |
| 39 | Michael Bloomberg |
| 40 | Bernard Arnault |
| 41 | Justin Trudeau |
| 42 | Michael Dell |
| 43 | Lee Hsien Loong |
| 44 | Mohammed bin Rashid Al Maktoum |
| 45 | Bashar al-Assad |
| 46 | Imran Khan |
| 47 | Rodrigo Duterte |
| 48 | Abigail Johnson |
| 49 | Joko Widodo |
| 50 | Scott Morrison |
Read the Richest Presidents in Africa
Gareth Bale Cars and Houses
We bring you a collection of Gareth Bale cars and houses. Gareth Bale is the highest earner in Real Madrid, and this explains why he is able to possess several expensive cars in his garage and is also able to afford his expensive mansion which he resides in.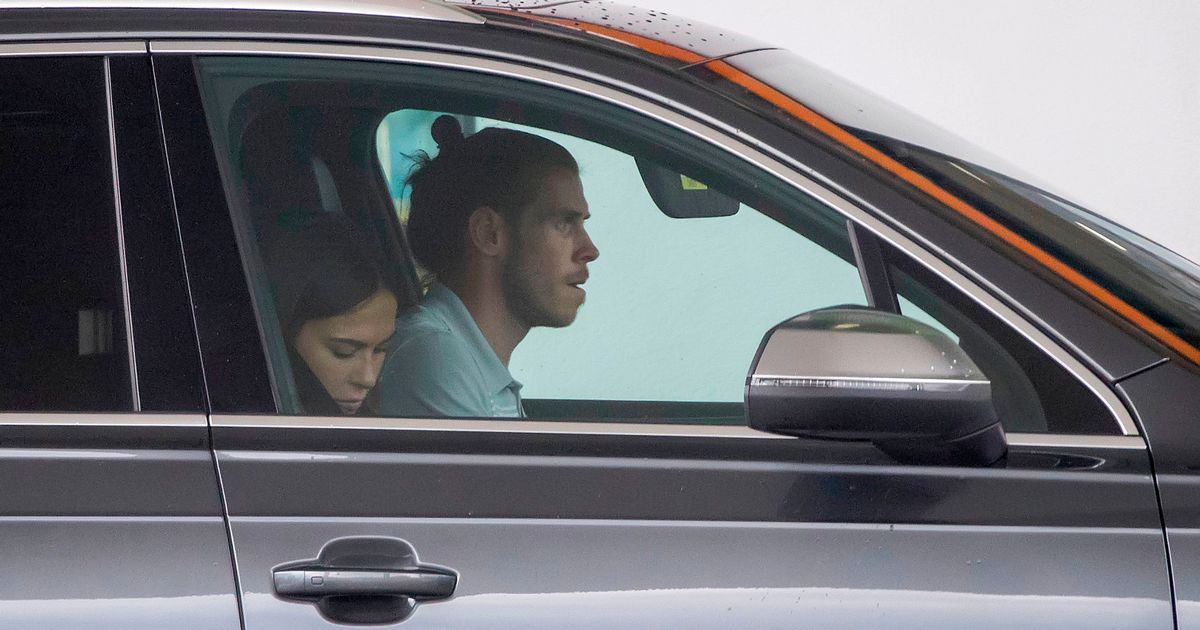 What are Gareth Bale Cars and Houses list?
Gareth Bale is Welsh winger who plays for Real Madrid and the Wales national team. He is a pacey winger who is known for his speed, shot power and super aerial ability. After falling down the pecking order, under former coach Zinedine Zidane, Gareth has finally found his feet under Real Madrid's new coach Carlo Ancelloti. Read about Gareth Bale Cars and Houses here
Gareth Bale is the highest earner in Real Madrid, and this explains why he is able to possess several expensive cars in his garage and is also able to afford his expensive mansion which he resides in. We bring you a collection of Gareth Bale's cars and houses.
Gareth Bale was born to Welsh Parents Frank and Debbie Bale in Cardiff, Wales, on July 16,1989. His mother Debbie worked as a manager of operations while his father Frank was a school teacher. He schooled at Whitchurch High School in Cardiff where he participated in football, rugby and hockey. He became very popular in school as a result of his outstanding football skills which prompted his PE to restrain him to one-touch football since he was super fast, coupled with his dribbling prowess. 
Gareth Bale's football career began at Southampton, in 1999 where he joined the youth ranks of the English Premier League club. He initially started as a left back where he became a free specialist. He later moved to Tottenham Hotspur in 2007 having rose through the youth ranks to the first team where he made 40 appearances for the club.
While at Tottenham Hotspur, Bale developed into an integral part of the team and he was moved upfront to play as a winger, a position he excelled in as he later drew a lot of attention to himself during the 2010-2011 UEFA Champions League. He received several awards for his stellar performances at the club, including the PFA Players' Player of the Year and the FWA Footballer of the Year as well as the Premier League Player of the season.
After an impressive career at Tottenham, Bale sealed a permanent move to Real Madrid on a record fee of £88 million which saw him surpass Cristiano Ronaldo as the most expensive player at that time. In his debut season at the club, Bale helped the Club to their Copa DEL Rey and UEFA Champions League victories. He also won the FIFA club world cup with the club, in that same season. He also helped the Club to win back to back UEFA Champions League titles and was also named the Competition's men's player of the year. He was later beset with series of injuries which made him fall down the pecking order. Bale was later sent out on loan to Tottenham where he revived his career, and after the departure of Zinedine Zidane, he was called back to the club where he has become a regular once again, under the new coach Ancelloti.
Internationally, Gareth Bale has represented the Wales national team as the captain and has so far featured 99 times for the national team.
Read
Marcus Rushford Cars and Houses
Raheem Sterling Cars and Houses
Gareth Bale cars
In this segment, we bring you a compilation of the expensive Gareth Bale cars, which he drives to training or cruises around with.
Gareth Bale Ferrari GTC4Lusso-£230,000
Being a Sport man, Gareth Bale had to make sure he includes a sport car in his garage, and this is non order than the Ferrari GTC4Lusso which is known for its super speed. This is the most expensive ride in the garage.
Features
The superspeed ride has a maximum speed of 200 mph
Accelerates from 0-62 mph in 3. 5 seconds.
6.3L V12 Gas type engine
7-Speed Automatic transmission
All-wheel drive
Gareth Bale Bentley Continental GT-£152,000
Another classic among Gareth Bale cars is the Bentley Continental GT which has become every footballer's treasure.
Features
8-speed automated manual
V8 Cylinder and 542hp
Four sitting
Blind Spot Assist
Gareth Bale Audi Q7 – £65,000
The prolific winger has also given himself a treat with an Audi Q7 which is valued at £65,000. A very portable but sleek ride, the Audi Q7 is a car every celebrity will love to have in their garage.
Features
6-speed automatic transmission
3.0 L Supercharged V6 engine
255hp
Gareth Bale Lamborghini Huracan-£156,000
Another sport car owned by the prolific forward is the Lamborghini Huracan which comes with a 7-speed dual clutch and a 5.2 L odd-firing V10 engine. The all wheel drive car comes with a new front and rear bumper designs to enhance aerodynamic efficiency.
Gareth Bale Mercedes SLS AMG-£165,000
The Mercedes-Benz SLS AMG is another exotic ride in the family of Lamborghini which has two butterfly doors with a power output of 740hp. The Two-Seaters, rear wheel drive with 7-speed transmission car comes with a 6.3L V8 engine which makes it all the more powerful ride.
Gareth Bale Houses
For a player who earns £600,000 weekly, one would only expect Gareth Bale to settle for the most expensive accommodation which provides comfort, luxury and relaxation, that is what he has acquired, a £6.5 million four bedroom mansion which is located in LA Finca neighborhood in Spain. 
Gareth Bale Cars in Vidoe
What do you think about Gareth Bale Cars and Houses? leave your reply in the comment below.
Content on this website is protected by DMCA.  Dont waste your time copying because you would eventually remove it.