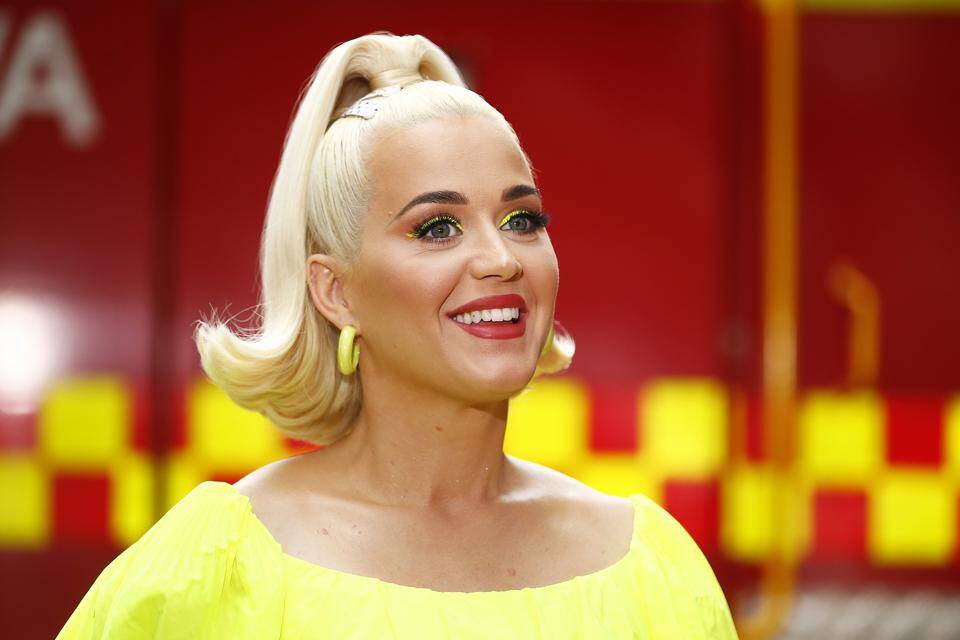 What is Katy Perry net worth?
| | |
| --- | --- |
| Net worth | $330 million |
| Name | Katheryn Elizabeth Hudson |
| Date of birth | October 25, 1984 |
| Occupation | Musician and Television judge |
| Nationality | American |
Katy Perry Net Worth and Biography
Katy Perry net worth 2023: Katheryn Elizabeth Hudson known professionally as Katy Perry, is an American singer, songwriter, and television judge. She currently has anet worth of $330 million.
Early Life and career
Katheryn Elizabeth Hudson was born on October 25, 1984, in Santa Barbara, California, to Pentecostal pastors Mary Christine and Maurice Keith Hudson.
Read Richest Actresses in the world
From ages three to 11, Perry often moved across the country as her parents set up churches before settling again in Santa Barbara. Growing up, she attended religious schools and camps, including Paradise Valley Christian School in Arizona and Santa Barbara Christian School in California during her elementary years.
Her family struggled financially, sometimes using food stamps and eating food from the food bank which also fed the congregation at Perry's parents' church.
Perry completed her General Educational Development (GED) requirements at age 15, during her first year of high school, and left Dos Pueblos High School to pursue a musical career.
She briefly had music lessons in facilities rented from the Music Academy of the West. Her singing caught the attention of rock artists Steve Thomas and Jennifer Knapp from Nashville, Tennessee, who brought her there to improve her writing skills.
In Nashville, she started recording demos and learned how to write songs and play guitar. Perry signed with Red Hill Records and recorded her debut album, a contemporary Christian record titled Katy Hudson, which was released on March 6, 2001.
Read Richest Female Musicians in the world
She also went on tour that year as part of Phil Joel's Strangely Normal Tour and embarked on other performances of her own in the United States.
While Katy Hudson received positive reviews from critics, it was commercially unsuccessful and sold an estimated 200 copies before the label ceased operations in December.
Transitioning from gospel music to secular music, Perry started writing songs with producer Glen Ballard, and moved to Los Angeles at age 17. In 2003, she briefly performed as Katheryn Perry to avoid confusion with actress Kate Hudson. She later adopted the stage name 'Katy Perry', using her mother's maiden name.
Perry rose to fame in 2008 with her second album, One of the Boys, a pop rock record containing the controversial U.S number one song "I Kizzed a Girl" and "Hot n Cold".
Three subsequent albums have topped the U.S. Billboard 200. The disco-influenced Teenage Dream (2010) spawned five chart-topping U.S. Billboard Hot 100 singles–"California Gurls", "Teenage Dream", "Firework", "E.T.", and "Last Friday Night (T.G.I.F.)" — a record tying her with Michael Jackson's Bad.
Its follow-up record Prism (2013) was inspired by her divorce, and incorporates pop and dance along with themes of self-reflection, everyday life, and relationships.
With the music videos for its chart-topping songs "Roar" and "Dark Horse", Perry became the first artist to have multiple videos reach one billion views on Vevo. 2017's electropop Witness featured a political subtext and a theme of liberation. Her sixth studio album Smile followed in 2020.
Katy Perry Net Worth
Katy Perry net worth 2023 is $330 million. She is among the wealthiest singers in the world. Perry has nine U.S. Billboard Hot 100 number one singles and has received various awards, including four Guinness World Records, five Billboard Music Awards, five American Music Awards, a Brit Award, and a Juno Award. She has been included in the annual Forbes lists of highest-earning women in music from 2011 to 2019.
Perry is one of the world's best-selling music artists, having sold over 18 million albums and 125 million singles worldwide.
In film, she released an autobiographical documentary titled Katy Perry: Part of Me in 2012, and voiced Smurfette in the 2011 film The Smurfs and its sequel in 2013. Her Super Bowl halftime show performance is the most watched in history. Perry also began serving as a judge on American Idol in 2018.
She is engaged to British actor Orlando Bloom and together, they have a child.
Katy Perry Achievements
Throughout her career, Perry has won five American Music Awards, fourteen People's Choice Awards, four Guinness World Records, a Brit Award, and a Juno Award. In September 2012, Billboard dubbed her the "Woman of the Year". From May 2010 to September 2011, the singer spent a record-breaking 69 consecutive weeks in the top ten of the Billboard Hot 100.
Billboard also named her the 15th most successful dance club artist of all time. The magazine additionally ranked her 4th on its "Greatest of All Time Pop Songs Artists" list.
In June 2015, her music video for "Dark Horse" became the first video by a female artist to reach 1 billion views on Vevo.
According to Recording Industry Association of America (RIAA), she is the fifth top digital singles artist in the United States, with 105 million certified song units in the country including on-demand streams.
Katy Perry Albums
Katy Hudson (2001)
One of the Boys (2008)
Teenage Dream (2010)
Prism (2013)
Witness (2017)
Smile (2020)
Katy Perry net worth
Is Katy Perry and Orlando Bloom still together?
Bloom and Perry remained together throughout much of 2016 before they took a break from their relationship the following March. The two went on to officially reunite in February of 2018 and have remained together ever since then.
What is Katy Perry's real name?
Katy Perry's real name is Katheryn Elizabeth Hudson