Female Mps in the 8th Parliament of Ghana 2021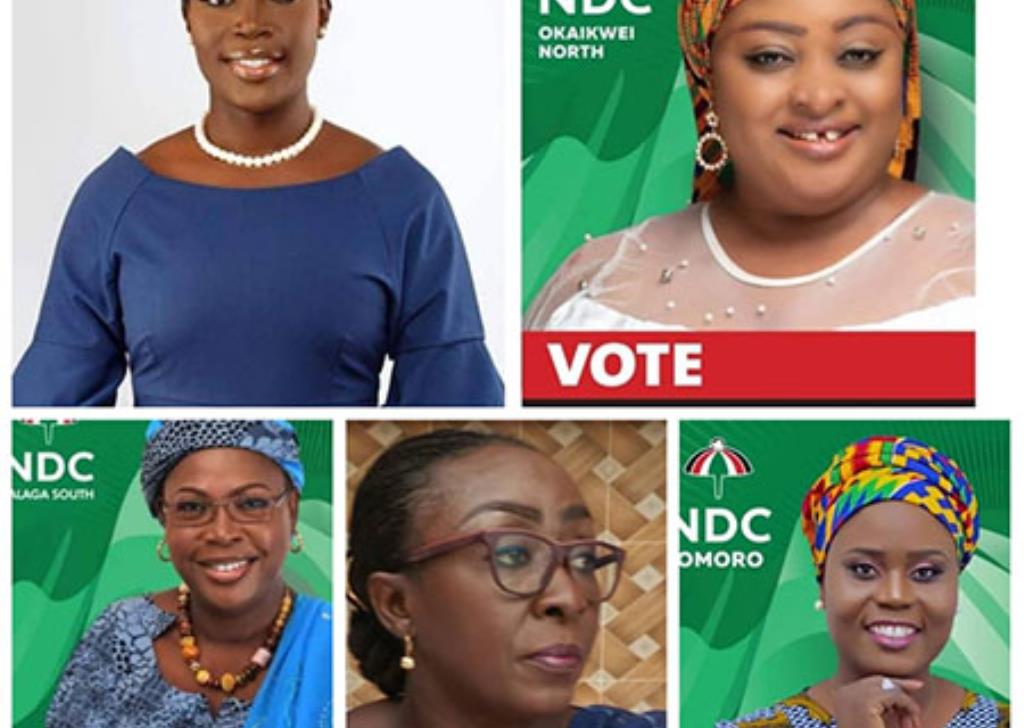 The number of female parliamentarian keeps rising as gender activist push for affirmative action. There are a number of new female Mp's in parliament. Some of the most renowned female parliamentarians and Ministers of state such as Elizabeth Afoley Quaye,Hajia Alima Mahama,Barbara Asher Ayisi and Barbara Oteng Gyasi.There are a total of 13 new female MP's in parliament.Seven of them are NDC members.Below are the list of the new female Mp's in the 8 th parliament.
Dzifa Gomashie is a Ghanaian veteran actress,producer, screen sriptwriter and a politician.She was the deputy Minister of Tourism in 2013 to 2017 when Mahama was president.She represent Ketu South Constituency in parliament.
Theresa Lardi Awuni – Okaikei North Constituency
Theresa Lardi Awuni is a Ghanaian politician who is a member of the National Democratic Congress (NDC). She is the member of parliament for the Okaikwei North Constituency in the Greater Accra region of Ghana.
Awuni is a former Ghana Institute of Management and Public Administration (GIMPA) TEIN Women Commissioner, the tertiary wing of the NDC.
Gizella Tetteh Agbotui – Awutu Senya West Constituency
Gizella Tetteh Agbotui is a Ghanaian architect and politician. She contested in the 2020 Ghanaian General Election and won the parliamentary seat for the Awutu Senya West Constituency. She is the sister of Hannah Tetteh who served as member of parliament for Awutu Senya West Constituency and Minister for Foreign Affairs.
Elizabeth Ofusu Adjare – Techiman North Constituency
Elizabeth Ofosu-Adjare is a Ghanaian lawyer and politician who served as Minister for Tourism, Culture and Creative Arts. She was appointed to this position by President John Mahama in 2013 when he formed his first substantive government. She is a member of the National Democratic Congress
Dorcas Affo Toffey – Jomoro constituency
She is a Ghanaian entrepreneur, philanthropist, and politician and a Member of Parliament for Jomoro constituency on the ticket of the NDC.
Affo-Toffey won the 2020 parliamentary elections for Jomoro constituency after polling 24,356 votes representing 55.5% against an incumbent member of parliament Paul Essien of the New Patriotic who had 19,889 votes representing 44.95%.
Lydia Akanvariva Lamisi –Tempane (NDC)
Lydia Akanvariva Lamisi is a Ghanaian nurse and a politician who contested for the parliamentary seat for the Tempane constituency on the ticket of the NDC and won after the demise of her husband, David Adakudugu.
The late Adakudugu was the NDC candidate for Tempane in the Upper East Region.
The 47-year-old nurse polled 20,939 votes which represent 56.0% of the total votes cast as against Joseph Dindiok Kpemka of the NPP who polled 16,462 votes which translates to 44.0%.
Sheila Bartels –Ablekuma North (NPP)
Sheila Bartels, daughter of Ghanaian politician, Kwamena Bartels is a Ghanaian entrepreneur and politician.
She contested in 2020 and won the parliamentary seat for Ablekuma North Constituency with votes of 54,821 which represents 64.26% over Ashley Mensah Winifred of NDC 29,772 representing 34.0%.
Rita Naa Odoley Sowah – La Dade Kotopon (NDC)
Rita Naa Odoley Sowah is a Ghanaian politician and a member of the National Democratic Congres (NDC).
She made history as the first female to win the La Dade-Kotopon seat in 2020 by obtaining 47,606 representing 53.67% whilst her closest challenger, Joseph Gerald Tetteh Nyanyofio of the NPP polled 41,101 votes representing 46.33%. She was a former MCE for La Dade Kotopon
Agnes Naa Momo Lartey-Krowor (NDC)
Agnes Naa Momo Lartey is a Ghanaian politician who contested in 2020 and won the parliamentary seat for Krowor constituency with 41,850 votes representing 55.80% as against the incumbent MP and Fisheries Minister, Elizabeth Afoley Quaye of the NPP who polled 32,604 votes representing 43.47%.
Ms Lartey began her political career in 2000 since then, she has served as an assemblywoman and a presiding member of the Krowor Municipal Assembly.
Ophelia Hayford – Mfanteman (NPP)
Ophelia Hayford, a cop turned politician is a member of the New Patriotic Party who contested for the parliamentary seat for the Mfantsiman Constituency and won with votes of 36,091 which represents 51.83% against James Essuon of the NDC who polled votes of 32,379 representing 46.76%.
She is the wife of the late Mfantiman MP, Ekow Quansah Hayford.
Hajia Lariba Zuwera Abudu- Walewale (NPP)
Hajia Lariba Zuwera Abudu is said to be the sister of Vice President, Dr. Mahamudu Bawumia, who polled 32,294 votes to beat her closest contender Abdallah Abubakar of the NDC who polled 30,615 votes.
Dakoa Newman – Okaikwei South (NPP)
Dakoa Newman is a Ghanaian politician who is a member of the New Patriotic Party. She won Okaikwei South Constituency seat by getting 40,393 votes representing 60.82% against her closest contender Abraham Kotei of the NDC who obtained 26,019 votes representing 39.18%.
Zuwera Mohammed Ibrahim
Zuwera Mohammed Ibrahim is a member of parliament for the National Democratic Congress and represented the people of Salaga south constituency in the Savannah Region.
She won after polling votes of 20,525 representing 49.5% against the incumbent Member of Parliament and Savannah regional minister, Salifu Adam Braimah of the NPP who had 19,086 representing 45.90%.
How to Find a Job According to your Qualifications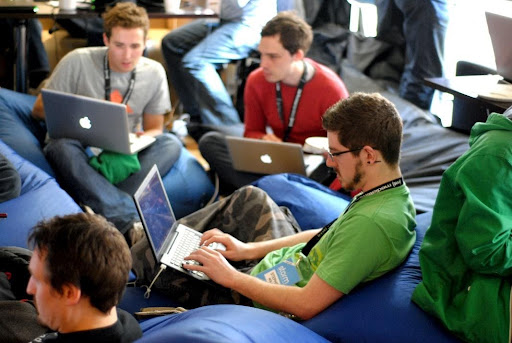 Despite the Covid pandemic 19, the reactivation of the economy has taken giant steps in recent months, and business activity and the demand for jobs have begun to increase considerably. But how can you find a job that suits your skills?
Finding a job that meets your needs can be a challenging process, but certainly, there are some very timely tips to optimize your job search and speed up the process
1. Find jobs that match your skills
Make a list of your work experience, education, and skills. Then, look for a position for which you are qualified. You should apply for jobs within your desired field or industry, but you may need to broaden your search.
Consider looking for jobs that you might not initially apply for but meet your needs. For example, if you're in the technology sector, you can look for other positions in industries that are booming, such as data analyst. If you're in the education sector and know how to write skillfully, try to figure out the relevant freelance sites, there you can pump yourself as a freelance editor or free paper writer expert.
That way, you'll gain experience, and you'll be better at generating creative ideas and developing helping other people. So, the skills you currently possess may well transfer to other positions and be much better paid than in the sectors where you usually perform.
When you apply for jobs, make it an ongoing process. Even if a company contacts you for an interview, you should continue to use it if you don't get the position or the offer is not what you expected. In some cases, you may receive several job offers, and you will be able to choose the one that interests you the most.
2. Optimize your cover letter and resume
Hiring managers can see a CV in seconds, so you need to get their attention right away by optimizing every CV you send. Your cover letter and CV should be short, easy to read, and relevant.
To do this, you should adapt or write customized versions of your cover letter and CV for each job you apply for. In your letter, explain why you want to work for the company, summarize your skills, help the business thrive, and differentiate yourself from other candidates.
In your CV, highlight any experience and qualifications that meet the requirements. Limit your work history to the last five to seven years or the previous three jobs, so readers have a clear and concise idea of your experience. You can also include internships, volunteer work, education courses, or other projects.
Read 5 Benefits of Paying with Cryptocurrencies
Even if your skills didn't grow conventionally, recruiters want to know what you've learned. For example, if you were successful in college sports, it would show that you are a team player. If you were an intern for a company in an area that is not your area of expertise, tell them what your tasks were, which will show that you are adaptable, that you could perform tasks other than the ones you are skilled in, and that you have other qualities that are not so obvious.
3. Ask your network for help
Some people find it difficult to ask for help, but it can be an effective way to get a job fast. Communicate with others in your field through industry events or webinars, email, or social media.
If you know someone who works for a company you're interested in, ask them for advice on how to apply, or better yet, look for a "Company Assessment" tool. You're more likely to get an interview if you know exactly what qualifications, experience, and personality the company is looking for. You can also ask for a recommendation.
Contacting your university's alumni association, associations, and former colleagues can also help. Talking to the right people enables you to find a job quickly and learn more about opportunities. Don't be embarrassed to announce that you are looking for a job.
4. Consider a temporary position
Getting a temporary position or contract can help you meet your momentary needs while looking for permanent, full-time positions. Christmas is coming, and with it, the generation of temporary jobs to meet the demand for products and services, keep an eye out for these job opportunities. Some of the benefits of a temporary, contract, or freelance position are:
Because companies often need temporary employees immediately, the hiring process is quick.
Freelance jobs are generally flexible, which means you can come in for interviews whenever you need to.
You can meet people working in your industry and learn about long-term opportunities.
If a company in your field likes your work as a temporary employee or contractor, they may promote you to a more permanent situation.
You can work full time whenever you need to and then decrease your hours when you find permanent employment.
A position like this will help you cover your expenses until you find a job that you are delighted with and is usually better paid for the time contracted.
Source: Glusea
Content on this website is protected by DMCA.  Dont waste your time copying because you would eventually remove it.