Joana Gyan, Keche's wife net worth 2023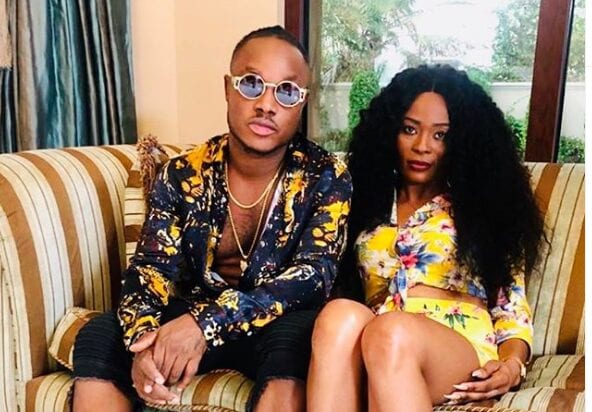 We bring to you the "real" Joana Gyan net worth
Joana Gyan is the wife of popular Ghanaian musician, Keche Andrew. Joana is the Founder and CEO of Golden Empire Legacy Limited. She is the founder of 15 companies. Read about Joana Gyan net worth in this article.
Joana Gyan Profile
She was born on 7th May in the 1980s. She is the 19th child of her family. Joana started her formal education at Wassa Agona Methodist basic school at age 3 years.
Read Richest Celebrities in Ghana
Joana attended Denkyira Asikuma catholic school (junior secondary). She advanced to Dunkwa technical secondary school where her second cycle education was truncated in form two mainly due to financial lack and the inability of Joana to combine studies with menial jobs.
In 1999 she left the classroom and headed for Accra to seek for greener pastures. She started her city career operating a small phone booth popularly called "space to space".
Read Richest Footballers in Africa
After a while, she met a customer on the job who took her to airport residential area where she worked as a maid. She later left there to labor in the Trasacco estates then under construction.
Joana's road to success began in 2010 when she got married to a British man named Tyrone Jarvis, who had been duped in a business deal. She started a gold mine business with her then husband called "Jay Golden" since she had some knowledge of gold mining through "Galamsey".
In July 2012, Tyrone Jarvis died of diabetes. Joana later sought for funds to keep the business which has transformed to the Golden Empire Legacy Limited today.
Joana Gyan net worth
She disclosed in an interview with Delay that her net worth is about $700 million. A figure many believe is untrue.
She describes herself as; Artisanal Miner, Licensed Gold Miner, Licensed Gold Seller, Licenses Gold Buyer, Licensed Gold Exporter, Investor, Entrepreneur, Philanthropist, Businesswoman.
According to Ghbase, She has founded about 15 companies including;