Richest Footballer in Nigeria
Who is the richest footballer in Nigeria in 2021?
Nigeria is the largest exporter of footballers abroad on the African continent. The West Country has also produced some of the best footballers in Africa's football history, talking about the likes of Nwankwo Kanu, Jayjay Okocha, and many more. Footballers who seek greener pastures abroad actually earn much from their talents.
In this article, we will be sharing with you the richest footballer in Nigeria and the list of the top 10 wealthiest soccer players in Africa's largest country( by population).
Richest Footballer in Nigeria
Mikel Obi -$59 million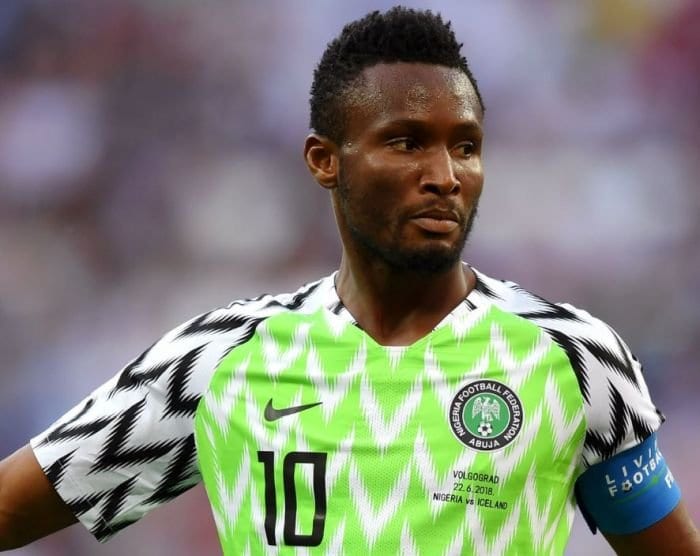 John Obi Mikel is the richest footballer in Nigeria. He started playing football with local club Plateau United. Mikel later joined the Norwegian club Lyn in 2004. He was only 17 at the time.
Mikel Obi has played for six clubs in his 15 years of a professional career. His biggest breakthrough was a move to English Premier League giants Chelsea FC. In 2017, Mikel made 7.28 million GBP playing for Chinese club Tianjin TEDA F.C. –

John Mikel has made 88 appearances for the Super Eagles scoring six times.
Obi's collections of vehicles include the following; Bentley Continental GT, Mercedes Benz GWagon, Range Rover Sport SUV, and a Black Mercedes G 500. He also has six houses in Nigeria.
Top 10 Richest Footballers in Nigeria
Obafemi Martins -$36 million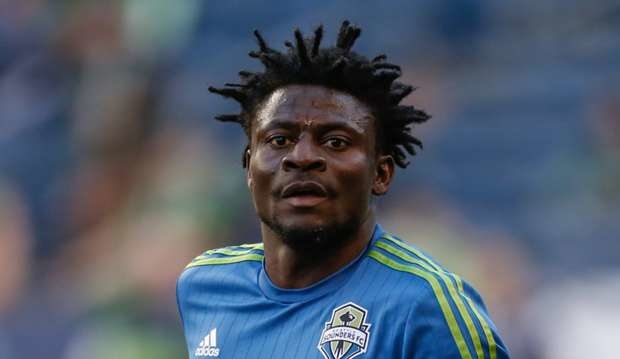 Martins has played for a total of 11 different clubs beginning in 1990. He was sixteen years then. He played a forward. Known for his speed, Martins has chalked success in top clubs including; Inter Milan, New Castle, Wolfsburg among others. His biggest monetary breakthrough was when he joined Chinese side Shanghai Shenhua.
In 2017, Martins was listed among the top 20 highest paid footballers in China. His yearly salary in Shanghai Greenland Shenhua club is about $6.6 million.
Odion Ighalo – $30 million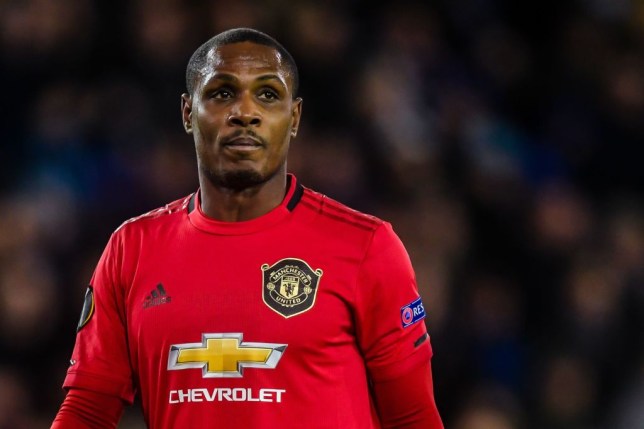 Ighalo is the second highest paid African footballer at the moment.
Ighalo is currently playing for Manchester United, on loan from Shanghai Greenland Shenhua of the Chinese Super League. He takes a weekly wage of £300,000.
Ighalo currently drives in some of the most expensive cars including; Range Rover Sport, Mercedes Benz G Wagon among others
Vincent Enyeama – $25 million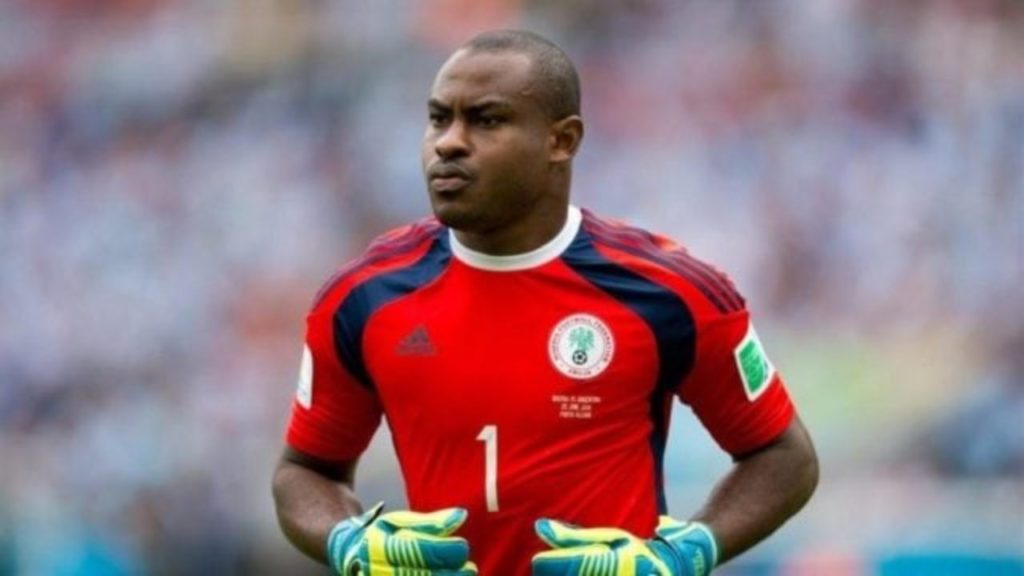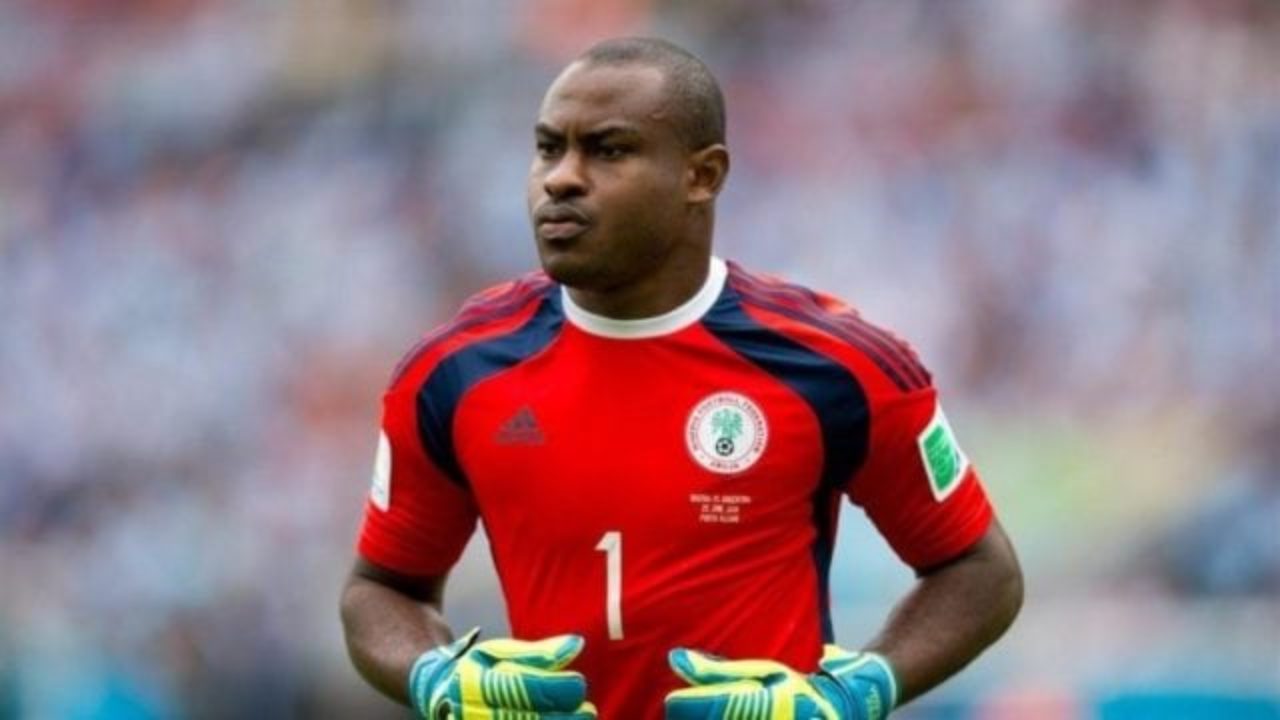 Enyeama is Nigeria's most capped goalkeeper of all time with about 101 professional appearances. He was part of the team that won the CAF Champions League twice.
Vincent is one of the richest footballers in Nigeria. He drives a Range Rover Evoque and Mercedes Benz C Class coupé.
Victor Moses -$18 million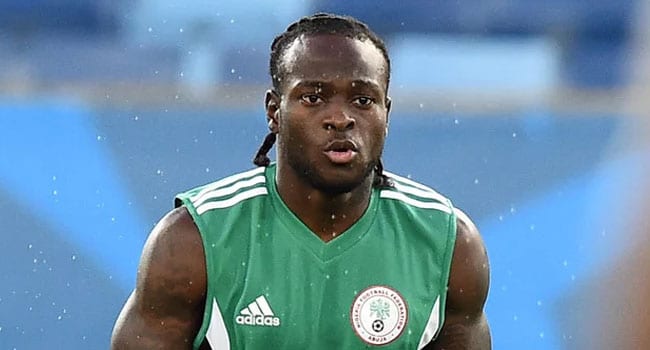 Moses began his career in the Championship with Crystal Palace, before his performances caught the eye of Wigan Athletic, where he made his Premier League debut in 2010. He currently plays for Inter Milan on loan from Chelsea. Moses earns almost $13,000 a week.
6th Richest Footballer in Nigeria
Ahmed Musa – $16 million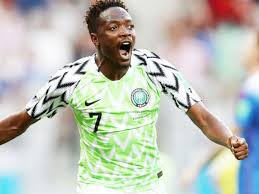 Musa currently plays as a forward for Saudi Arabian team Al-Nassr.
Musa became the first Nigerian to score more than once in a FIFA World Cup match, after scoring twice against Argentina in the 2014 FIFA World Cup.
He is one of the richest footballers in Nigeria at the moment. Musa owns a filling station in Kano state and drives a and a BMW i8, a ₦15 million Range Rover Sport, and a Mercedes Benz G Wagon
Emmanuel Emenike -$ 16 million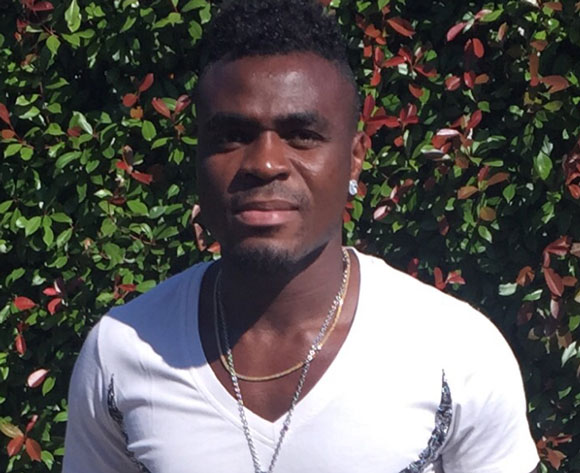 Emenike drives a customised Mercedes Benz G Wagon and a Range Rover Sport.
Emmanuel started his football career with Nigerian local club Delta Force. During his time at the club, Emenike used to go on foot to training every day due to lack of money for transportation. This was because he was not paid while playing for the club.
Well he has worked his way up and now he is part of the wealthiest Nigerian footballers
Read Richest Footballers in Africa
8th Richest Footballer in Nigeria
Victor Anichebe -$ 15 million
He is currently a free agent, having played most recently for Beijing Enterprises. most of his football. Victor spent most of his career time in England and Asia.
Kelechi Iheanacho $ 5 million
Iheanacho currently plays as a forward for Premier League club Leicester City.
The Imo state star drives a Rolls Royce, BMW 18 worth ₦12 million, a Mercedes C300 worth ₦18 million, and a Range Rover too.
10th Richest Footballer in Nigeria
Alex Iwobi -$ 5 million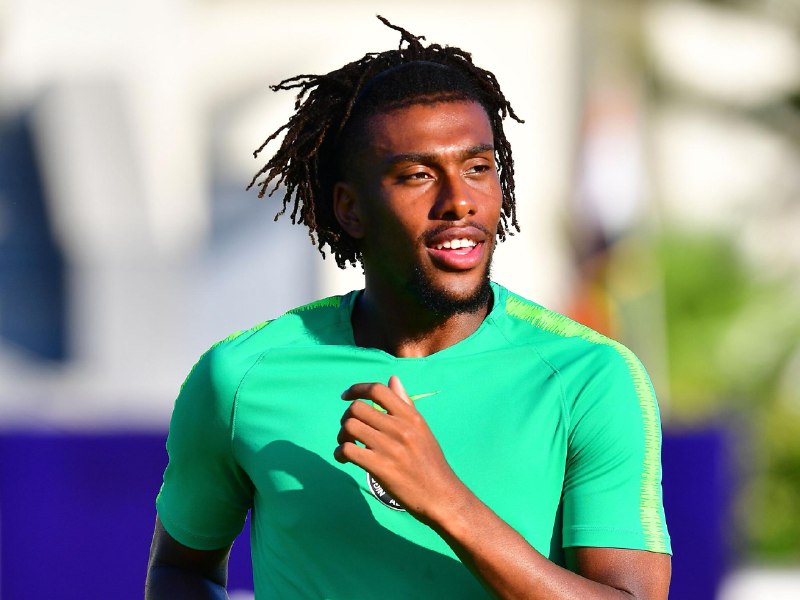 Alex Iwobi signed a 5 year / £13,000,000 contract with the Everton F.C., including an annual average salary of £2,600,000. In 2019, Iwobi will earn a base salary of £2,600,000, while carrying a cap hit of £2,600,000.
Alex Iwobi drives a Mercedes-Benz Convertible (~₦25 million), a BMW 7 series and a Range Rover.
Read Highest Paid African Footballers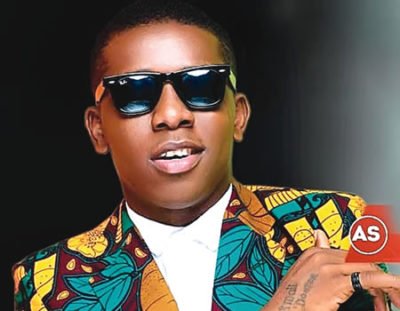 Glusesa brings to you Small Doctor net worth and biography
Adekunle Temitope known by the stage name Small Dcotor is a  Nigerian Fuji, afro-pop recording artist and performer. He is one of the youngest artiste in Nigeria to watch out for. Keep reading to find Small Doctor net worth and his biography.
Biography
Temitope was born on 27th May, 1996 in Dopemu, Lagos but hail from Ondo State. He took a strong interest in music at a young age. He attended Ain't Orosan Nursery and Primary School and attended Secondary at Oniwaya Secondary School. Due to his interest in music, he dropped out of University of Lagos to concentrate on full time music.
Read Top 10 Richest Musicians in Nigeria
In 2012, his music career kicked off. He released singles like Gbagaun, Anobi, Penalty and Mosquito Killer. Small Doctor released his debut studio album "Street Ambassador" in 2015.
Small Doctor was arrested for alleged possession of firearms and for allegedly threatening to shoot a police officer who was on traffic duty along Oshodi, Lagos. Barely 24 hours, a magistrate court in Ebute cleared all charges against him and he was released
Small Doctor Net Worth
Small Doctor net worth is estimated to be $2 million. Winners Golden Bet unveiled Small Doctor as their brand ambassador.
Small Doctor Career Highlights
2015: "Skit"
2015: "Oh My God"
2015: "E No Sabi"
2015: "Gyration"
2015: "Magician"
2015: "Amuludun"
2015: "Say Baba"
2015: "Oyinbo"
2015: "Eleda Mi"
2015: "God the Bless"
2015: "Street Bus Stop"
2015: "Arrest"
2015: "Small Doctor"
2015: "Omo Iya Teacher"
2015: "Ile Ijo"
2015: "Story"
2015: "Gbera"
2015: "Gbagaun"
2015: "Iya Teacher"
2015: "You Know"
2015: "Anobi"
2015: "Mosquito Killer"
2015: "Uzobu"
2015: "Anobi"
2016: "Penalty"
2016: "Sobotone"
2016: "Forever"
2016: "Pakurumo"
2018: "My People"
2018: "Slay Mama"
Sophie Ndaba Biography and Net Worth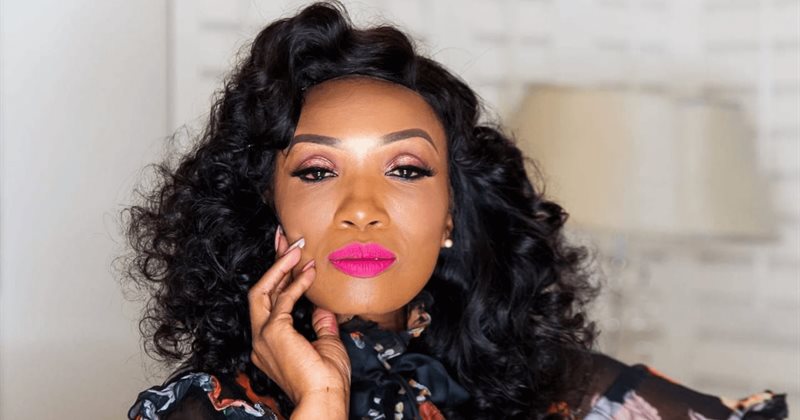 Sophie Lichaba Mphasane, formerly Sophie Ndaba, is a South African actress. She played Queen Moroka in the soapGenerations. In 2016, she was guest judge in the final Miss South Africa 2016 beauty pageant.
Read Vinette Ebrahim net worth
Education
She completed high school in Zimbabwe, after which she pursued her modeling career. Her mother sent her to an orphanage in Eastlea, Harare, Zimbabwe so she could get a better education than what was available in apartheid South Africa.
Lichaba's father, Solly Mphasane, died in 2016. She suffers from diabetes. With her former husband, Themba Ndaba, she has two children, Rudo and Lwandle. She adopted her niece, Shallon Ndaba, following the death of her sister, Tiny Mphasane. She married Max Lichaba in 2017. In late 2018, Lichaba was the victim of a rumour, which claimed that she had died
Awards
Duku Duku Award for "Best Soap Actress" in 2003
Golden Horn Award for "Best Comic Actor" in 2009
Woman Of Inspiration Award
Sophie Ndaba Net Worth
Sophie Ndaba net worth is estimated at $5million
Oseikrom Sikani Net Worth and Biography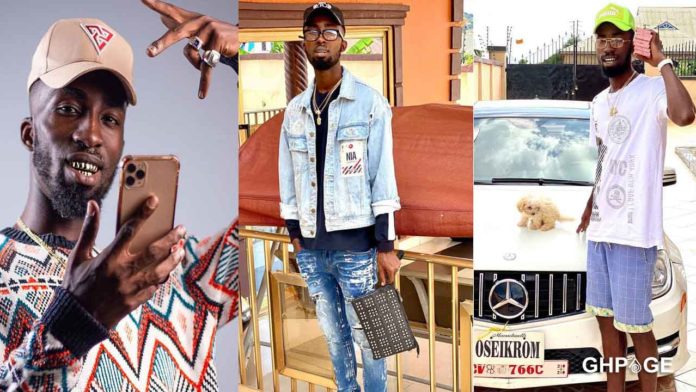 Glusea brings to you Oseikrom Sikani net worth and Biography
Ransford Brefo known on stage as Oseikrom Sikani is a Ghanaian musician and rapper based in Kumasi in the Ashanti region of Ghana.
Oseikrom Sikani ( translated Kumasi's richest) is known in showbiz  for his love for display of his wealth.  What is Osekrom Sikani net worth? Is he really the richest person in Kumasi? Keep reading as we bring to you every   information you need to know about the "Kumerican" rapper.
Biography
Ransford was born in Kumasi. Not much is known about his beginnings. He started singing in Church at an early age. According to Ransford, all his family members live abroad; he is the only one living in Ghana. His father is called sika gari (translated to mean he has money like gari)
Read Top 10 Richest Musicians in Ghana
Oseikrom Sikani  is an alumini of Sunyani Technical University. He started his music career in 2013 but did not show much seriousness in it. He only did music as a hobby.
Oseikrome Sikani Net Worth

Oseikrome Sikani believes he is the richest person in Kumasi, Ashanti  region.  He boast of several properties he owns including a 12 bed room house, 3 cars including a range rover, a benz which cost Ghc100,000 and a Corolla which cost Ghc 50,000. He also owns a quad bike which cost Ghc 30,000.
As a way of making people know he is wealthy, he has gold teeth which cost Ghc 15,000.
According to Oseikrom Sikani, he once spent about Ghc20,000 at a club just to proof to people he is wealthy.
He also stated  in an interview with Zionfelix, his source of income includes gift from his family members abroad, remittances from friends who receive money  abroad through his bank account.