World Celebrities Who are Ghanaians
Find Out World Famous Celebrities from Ghana
Ghana is a country full of talents suit for any field. Ranging from Science and Technology  giants like Professor Allotey of Blessed memory,  there are several famous celebrities from Ghana who are making tremendous impact around the world. Keep reading  as we unfold to you the list.
Kofi Annan
Kofi Annan was a Ghanaian diplomat who served as the seventh Secretary-General of the United Nations from January 1997 to December 2006. Annan and the UN were the co-recipients of the 2001 Nobel Peace Prize.
He was the founder and chairman of the Kofi Annan Foundation, as well as chairman of The Elders, an international organization founded by Nelson Mandela.
In 1962, Kofi Annan started working as a budget officer for the World Health Organization, an agency of the United Nations (UN). From 1974 to 1976, he worked as a manager of the state-owned Ghana Tourist Development Company in Accra.
In 1980 he became the head of personnel for the office of the UN High Commission for Refugees (UNHCR) in Geneva. In 1983 he became the director of administrative management services of the UN Secretariat in New York.
In 1987, Annan was appointed as an Assistant Secretary-General for Human Resources Management and Security Coordinator for the UN system. In 1990, he became Assistant Secretary-General for Program Planning, Budget and Finance, and Control.
When Secretary-General Boutros Boutros-Ghali established the Department of Peacekeeping Operations (DPKO) in 1992, Annan was appointed to the new department as Deputy to then Under-Secretary-General Marrack Goulding.
Komla Dumor
Komla Afeke Dumor  was a Ghanaian journalist who worked for BBC World News and was the main presenter of its programme Focus on Africa. He lived from 3rd October 1972 – 18 January 2014.
In 2006 Dumor joined the BBC African Service in London as host of the radio programme Network Africa. From 2008 to 2012 he presented The World Today on the BBC World Service.
In 2011 Dumor began presenting the World News and Africa Business Report on BBC World News and early mornings on BBC One and the BBC News Channel. When the latter was relaunched in 2013, fellow BBC correspondent Lerato Mbele was chosen as host.
In December 2013, he was named as one of the 100 most influential Africans of 2013 by New African magazine, with the citation: "It has been a coming of age for Kumla Dumor this year.
The presenter of Focus on Africa, the BBC's flagship and first-ever dedicated daily TV news programme in English for African audiences, broadcast on BBC World News, has established himself as one of the emerging African faces of global broadcasting. As a lead presenter for BBC World, Dumor had considerable influence on how the continent is covered
At the time of his death, Dumor was the only West African newsreader on BBC World News. In the words of BBC Radio 4 Today and BBC News presenter Mishal Husain, "Komla developed his own unique on air style, seamlessly moved between TV and radio and influenced Africa coverage across the BBC."
 He was also described by Peter Horrocks, the BBC's global news director, as "a leading light of African journalism – committed to telling the story of Africa as it really is.
Francis Allotey
Francis Kofi Ampenyin Allotey,  was a Ghanaian mathematical physicist. He was born on 9th August 1932  and died on  2nd November 2017.
He was known for the "Allotey Formalism" which arose from his work on soft X-ray spectroscopy. He was the 1973 recipient of the UK Prince Philip Golden Award for his work in this area.
A founding fellow of the African Academy of Sciences,  in 1974 he became the first Ghanaian full professor of mathematics and head of the Department of Mathematics and later Dean of the Faculty of Science at the Kwame Nkrumah University of Science and Technology.
He was also the founding director of the KNUST Computer Centre before he assumed his position as the Pro-Vice-Chancellor of the university.
Chris Hughton
Christopher William Gerard Hughton  is a former professional footballer and football manager who was most recently manager of Brighton & Hove Albion.
Born in England on born 11th  December 1958, he represented the Republic of Ireland national team and in 1979, he became the first mixed race player to represent the nation.
Boris Kodjoe
Kodjoe was born in Vienna, Austria, the son of Ursula, a German psychologist of partially Jewish descent, and Eric Kodjoe, a Ghanaian physician who is of the Ga-Adangbe people His namesake is the Russian poet and writer Boris Pasternak.
Kodjoe's matrilineal great-grandmother was Jewish and was murdered in the Holocaust; his maternal grandmother survived the war in hiding. Kodjoe's parents divorced when he was six years old.
 He grew up in the vicinity of Freiburg im Breisgau. Kodjoe is fluent in German, English, and French, and speaks some Spanish. He has a brother named Patrick and two sisters named Nadja and Lara.
Peter Turkson
Turkson was born in Wassaw Nsuta in Western Ghana to a Methodist mother and a Roman Catholic father. He is the fourth child of ten children.
His mother sold vegetables in the open market while his father worked as a carpenter. He had a paternal uncle who was a Muslim.
He studied at St. Theresa's Minor Seminary in Amisano and St. Peter's Regional Seminary in Pedu before attending St. Anthony-on-Hudson Seminary in Rensselaer, New York, where he graduated with an M.A. in Theology and a Master of Divinity.
He was ordained to the priesthood by Archbishop John Amissah on 20 July 1975. Additionally, he earned a licentiate in Sacred Scripture from the Pontifical Biblical Institute in Rome in 1980. From 1987 to 1992, he pursued doctoral studies in Sacred Scripture at the Pontifical Biblical Institute but his work on his thesis was interrupted by his appointment as archbishop of Cape Coast.
Kofi Kingston
Kofi Nahaje Sarkodie-Mensah  is a Ghanaian-American professional wrestler signed to WWE, under the ring name Kofi Kingston. Kofi performs smackdown and WWE of which he is the current champion. He was born on  August 14, 1981
Kingston spent much of his first few years in WWE on the midcard singles scene, during which he became a four-time Intercontinental Champion and a three-time United States Champion. In 2014, Kingston formed The New Day with Big E and Xavier Woods.
famous celebrities from Ghana
Esther Afua Ocloo
Esther Afua Ocloo  was a Ghanaian entrepreneur and pioneer of microlending, a program of making small loans in order to stimulate businesses.
She was one of the founders of Women's World Banking in 1976, with Michaela Walsh and Ela Bhatt. Ocloo served as its first chair of trustees. She received the 1990 African Prize for Leadership and numerous other honours for her work on behalf of economic empowerment of women and families. She was a member of Unity Worldwide Ministries.
Michael Essien
Michael Kojo Essien  is a Ghanaian professional footballer who plays for Sabail in the Azerbaijan Premier League, as a midfielder. He has also been capped for the Ghana national team more than 50 times.
Kevin-Prince Boateng
A midfielder who can also play as a forward, Boateng is known for his strength, footspeed and ball-juggling tricks. A 2014 profile on FIFA's official website described Boateng as "blessed with strength, speed, killer instinct in front of goal, and an uncommon flamboyance in the attacking third."
Throughout his career, Boateng has represented various clubs in Germany and Italy, and also had spells in England and Spain.
Born in Germany, he represented Germany internationally at youth level, although at senior level he later represented Ghana 15 times between 2010 and 2014, scoring two goals, and took part at the 2010 and 2014 FIFA World Cups with the team.
famous celebrities from Ghana KPB
Freroooooooo happy birthday ❤️ just stay how you are brother!! Friends for life, mi manchi 🙌🏾🙌🏾 #ihavealotofpicswithfranck 😂😂😅🤣 @FranckRibery pic.twitter.com/AdqnsqT4iB

— Kevin-Prince Boateng (@KPBofficial) April 7, 2020
Top 40 Powerful Leo Tolstoy Quotes about Love, Nature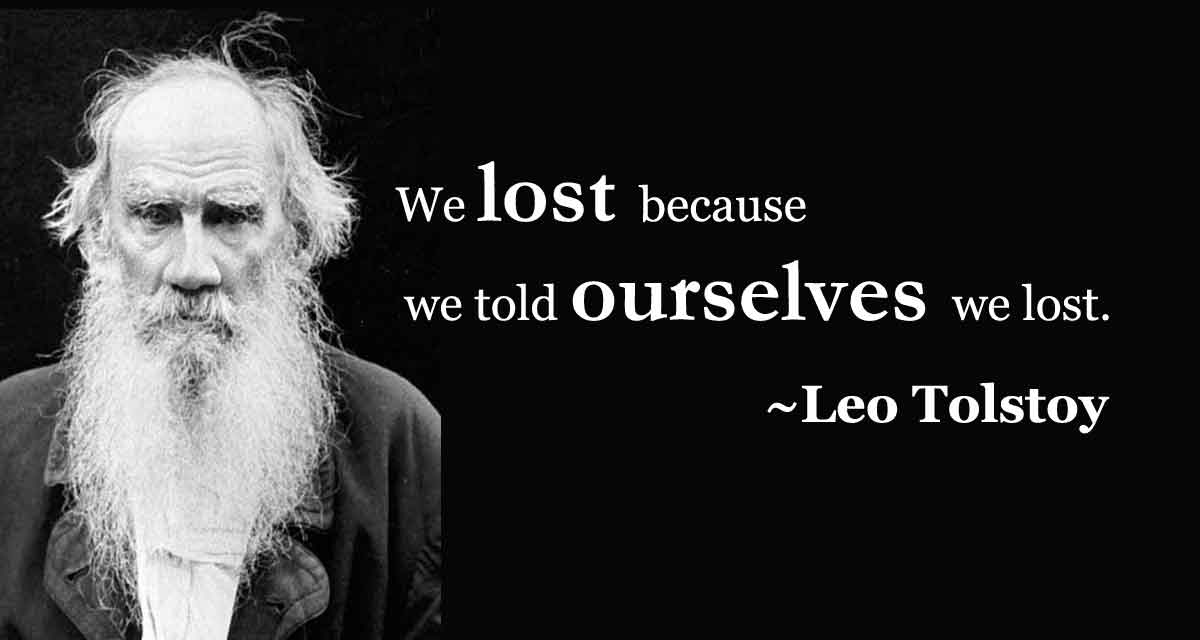 Leo Tolstoy Quotes: One of the greatest writers in history, Leo Tolstoy was a Russian writer who wrote different books that centered  on Trilogy such as "Childhood", "Boyhood and "Youth". 
Born as Count Lev Nikolayevich Tolstoy in the 1820s, Leo Tolstoy will always be remembered for his two famous novels, War & Peace and Anna Karenina. 
Editor's Pick
For a man filled with so much wisdom, the compilation of Leo Tolstoy quotes that will inspire you and reshape your thinking on some aspect of life. 
Powerful Leo Tolstoy Quotes You Should Never Forget
"The sole meaning of life is to serve humanity." – Leo Tolstoy
"I think… if it is true that there are as many minds as there are heads, then there are as many kinds of love as there are hearts." – Leo Tolstoy
"All, everything that I understand, I understand only because I love." – Leo Tolstoy
"Seize the moments of happiness, love and be loved! That is the only reality in the world, all else is folly. It is the one thing we are interested in here." – Leo Tolstoy
"A man is like a fraction whose numerator is what he is and whose denominator is what he thinks of himself. The larger the denominator the smaller the fraction." – Leo Tolstoy
"Everyone thinks of changing the world, but no one thinks of changing himself." – Leo Tolstoy
"If, then, I were asked for the most important advice I could give, that which I considered to be the most useful to the men of our century, I should simply say: in the name of God, stop a moment, cease your work, look around you." – Leo Tolstoy
"Only people who are capable of loving strongly can also suffer great sorrow, but this same necessity of loving serves to counteract their grief and heals them." – Leo Tolstoy quotes
"The only thing that we know is that we know nothing and that is the highest flight of human wisdom." – Leo Tolstoy
"A quiet secluded life in the country, with the possibility of being useful to people to whom it is easy to do good, and who are not accustomed to have it done to them; then work which one hopes may be of some use; then rest, nature, books, music, love for one's neighbor — such is my idea of happiness." – Leo Tolstoy
"True life is lived when tiny changes occur." – Leo Tolstoy quotes
"Without knowing what I am and why I am here, life is impossible." – Leo Tolstoy
"And all people live, Not by reason of any care they have for themselves, But by the love for them that is in other people." – Leo Tolstoy
"Freethinkers are those who are willing to use their minds without prejudice and without fearing to understand things that clash with their own customs, privileges, or beliefs. This state of mind is not common, but it is essential for right thinking…" – Leo Tolstoy
"In the name of God, stop a moment, cease your work, look around you." – Leo Tolstoy
"Life could be limitless joy, if we would only take it for what it is, in the way it is given to us." – Leo Tolstoy
"Our body is a machine for living. It is organized for that, it is its nature. Let life go on in it unhindered and let it defend itself." – Leo Tolstoy
"Some mathematician said: 'Pleasure lies not in discovering truth, but in seeking it.'" – Leo Tolstoy
"Truth, like gold, is to be obtained not by its growth, but by washing away from it all that is not gold." – Leo Tolstoy
"The sole meaning of life is to serve humanity." – Leo Tolstoy quotes
"Wrong does not cease to be wrong because the majority share in it." – Leo Tolstoy
"Anything is better than lies and deceit!" – Leo Tolstoy
"A truly wise man is always joyful." – Leo Tolstoy
"Happiness does not depend on outward things, but on the way we see them." – Leo Tolstoy
"Is it really possible to tell someone else what one feels?" – Leo Tolstoy quotes
"If there existed no external means for dimming their consciences, one-half of the men would at once shoot themselves, because to live contrary to one's reason is a most intolerable state, and all men of our time are in such a state." – Leo Tolstoy
"Pay bad people with your goodness; fight their hatred with you kindness. Even if you do not achieve victory over other people, you will conquer yourself." – Leo Tolstoy
"Is it really possible to tell someone else what one feels?" – Leo Tolstoy
"Spring is the time of plans and projects." – Leo Tolstoy quotes
"Nothing is so necessary for a young man as the company of intelligent women." – Leo Tolstoy
"We can know only that we know nothing. And that is the highest degree of human wisdom." – Leo Tolstoy
"He stepped down, trying not to look long at her, as if she were the sun, yet he saw her, like the sun, even without looking." – Leo Tolstoy quotes
"All happy families resemble one another; every unhappy family is unhappy in its own way." – Leo Tolstoy
"It is amazing how complete is the delusion that beauty is goodness." – Leo Tolstoy
"Respect was invented to cover the empty place where love should be." – Leo Tolstoy
"The changes in our life must come from the impossibility to live otherwise than according to the demands of our conscience not from our mental resolution to try a new form of life." – Leo Tolstoy
"Joy can only be real if people look upon their life as a service and have a definite object in life outside themselves and their personal happiness." – Leo Tolstoy
"One of the first conditions of happiness is that the link between Man and Nature shall not be broken." – Leo Tolstoy.
"Rummaging in our souls, we often dig up something that ought to have lain there unnoticed." – Leo Tolstoy
"There is something in the human spirit that will survive and prevail, there is a tiny and brilliant light burning in the heart of man that will not go out no matter how dark the world becomes." – Leo Tolstoy
Thanks for reading about Leo Tolstoy Quotes, leave your reply in the comments below,
Source: Glusea
Content on this website is protected by DMCA.  Dont waste your time copying because you would eventually remove it.