World Celebrities Who are Ghanaians
Find Out World Famous Celebrities from Ghana
Ghana is a country full of talents suit for any field. Ranging from Science and Technology  giants like Professor Allotey of Blessed memory,  there are several famous celebrities from Ghana who are making tremendous impact around the world. Keep reading  as we unfold to you the list.
Kofi Annan
Kofi Annan was a Ghanaian diplomat who served as the seventh Secretary-General of the United Nations from January 1997 to December 2006. Annan and the UN were the co-recipients of the 2001 Nobel Peace Prize.
He was the founder and chairman of the Kofi Annan Foundation, as well as chairman of The Elders, an international organization founded by Nelson Mandela.
In 1962, Kofi Annan started working as a budget officer for the World Health Organization, an agency of the United Nations (UN). From 1974 to 1976, he worked as a manager of the state-owned Ghana Tourist Development Company in Accra.
In 1980 he became the head of personnel for the office of the UN High Commission for Refugees (UNHCR) in Geneva. In 1983 he became the director of administrative management services of the UN Secretariat in New York.
In 1987, Annan was appointed as an Assistant Secretary-General for Human Resources Management and Security Coordinator for the UN system. In 1990, he became Assistant Secretary-General for Program Planning, Budget and Finance, and Control.
When Secretary-General Boutros Boutros-Ghali established the Department of Peacekeeping Operations (DPKO) in 1992, Annan was appointed to the new department as Deputy to then Under-Secretary-General Marrack Goulding.
Komla Dumor
Komla Afeke Dumor  was a Ghanaian journalist who worked for BBC World News and was the main presenter of its programme Focus on Africa. He lived from 3rd October 1972 – 18 January 2014.
In 2006 Dumor joined the BBC African Service in London as host of the radio programme Network Africa. From 2008 to 2012 he presented The World Today on the BBC World Service.
In 2011 Dumor began presenting the World News and Africa Business Report on BBC World News and early mornings on BBC One and the BBC News Channel. When the latter was relaunched in 2013, fellow BBC correspondent Lerato Mbele was chosen as host.
In December 2013, he was named as one of the 100 most influential Africans of 2013 by New African magazine, with the citation: "It has been a coming of age for Kumla Dumor this year.
The presenter of Focus on Africa, the BBC's flagship and first-ever dedicated daily TV news programme in English for African audiences, broadcast on BBC World News, has established himself as one of the emerging African faces of global broadcasting. As a lead presenter for BBC World, Dumor had considerable influence on how the continent is covered
At the time of his death, Dumor was the only West African newsreader on BBC World News. In the words of BBC Radio 4 Today and BBC News presenter Mishal Husain, "Komla developed his own unique on air style, seamlessly moved between TV and radio and influenced Africa coverage across the BBC."
 He was also described by Peter Horrocks, the BBC's global news director, as "a leading light of African journalism – committed to telling the story of Africa as it really is.
Francis Allotey
Francis Kofi Ampenyin Allotey,  was a Ghanaian mathematical physicist. He was born on 9th August 1932  and died on  2nd November 2017.
He was known for the "Allotey Formalism" which arose from his work on soft X-ray spectroscopy. He was the 1973 recipient of the UK Prince Philip Golden Award for his work in this area.
A founding fellow of the African Academy of Sciences,  in 1974 he became the first Ghanaian full professor of mathematics and head of the Department of Mathematics and later Dean of the Faculty of Science at the Kwame Nkrumah University of Science and Technology.
He was also the founding director of the KNUST Computer Centre before he assumed his position as the Pro-Vice-Chancellor of the university.
Chris Hughton
Christopher William Gerard Hughton  is a former professional footballer and football manager who was most recently manager of Brighton & Hove Albion.
Born in England on born 11th  December 1958, he represented the Republic of Ireland national team and in 1979, he became the first mixed race player to represent the nation.
Boris Kodjoe
Kodjoe was born in Vienna, Austria, the son of Ursula, a German psychologist of partially Jewish descent, and Eric Kodjoe, a Ghanaian physician who is of the Ga-Adangbe people His namesake is the Russian poet and writer Boris Pasternak.
Kodjoe's matrilineal great-grandmother was Jewish and was murdered in the Holocaust; his maternal grandmother survived the war in hiding. Kodjoe's parents divorced when he was six years old.
 He grew up in the vicinity of Freiburg im Breisgau. Kodjoe is fluent in German, English, and French, and speaks some Spanish. He has a brother named Patrick and two sisters named Nadja and Lara.
Peter Turkson
Turkson was born in Wassaw Nsuta in Western Ghana to a Methodist mother and a Roman Catholic father. He is the fourth child of ten children.
His mother sold vegetables in the open market while his father worked as a carpenter. He had a paternal uncle who was a Muslim.
He studied at St. Theresa's Minor Seminary in Amisano and St. Peter's Regional Seminary in Pedu before attending St. Anthony-on-Hudson Seminary in Rensselaer, New York, where he graduated with an M.A. in Theology and a Master of Divinity.
He was ordained to the priesthood by Archbishop John Amissah on 20 July 1975. Additionally, he earned a licentiate in Sacred Scripture from the Pontifical Biblical Institute in Rome in 1980. From 1987 to 1992, he pursued doctoral studies in Sacred Scripture at the Pontifical Biblical Institute but his work on his thesis was interrupted by his appointment as archbishop of Cape Coast.
Kofi Kingston
Kofi Nahaje Sarkodie-Mensah  is a Ghanaian-American professional wrestler signed to WWE, under the ring name Kofi Kingston. Kofi performs smackdown and WWE of which he is the current champion. He was born on  August 14, 1981
Kingston spent much of his first few years in WWE on the midcard singles scene, during which he became a four-time Intercontinental Champion and a three-time United States Champion. In 2014, Kingston formed The New Day with Big E and Xavier Woods.
famous celebrities from Ghana
Esther Afua Ocloo
Esther Afua Ocloo  was a Ghanaian entrepreneur and pioneer of microlending, a program of making small loans in order to stimulate businesses.
She was one of the founders of Women's World Banking in 1976, with Michaela Walsh and Ela Bhatt. Ocloo served as its first chair of trustees. She received the 1990 African Prize for Leadership and numerous other honours for her work on behalf of economic empowerment of women and families. She was a member of Unity Worldwide Ministries.
Michael Essien
Michael Kojo Essien  is a Ghanaian professional footballer who plays for Sabail in the Azerbaijan Premier League, as a midfielder. He has also been capped for the Ghana national team more than 50 times.
Kevin-Prince Boateng
A midfielder who can also play as a forward, Boateng is known for his strength, footspeed and ball-juggling tricks. A 2014 profile on FIFA's official website described Boateng as "blessed with strength, speed, killer instinct in front of goal, and an uncommon flamboyance in the attacking third."
Throughout his career, Boateng has represented various clubs in Germany and Italy, and also had spells in England and Spain.
Born in Germany, he represented Germany internationally at youth level, although at senior level he later represented Ghana 15 times between 2010 and 2014, scoring two goals, and took part at the 2010 and 2014 FIFA World Cups with the team.
famous celebrities from Ghana KPB
Freroooooooo happy birthday ❤️ just stay how you are brother!! Friends for life, mi manchi 🙌🏾🙌🏾 #ihavealotofpicswithfranck 😂😂😅🤣 @FranckRibery pic.twitter.com/AdqnsqT4iB

— Kevin-Prince Boateng (@KPBofficial) April 7, 2020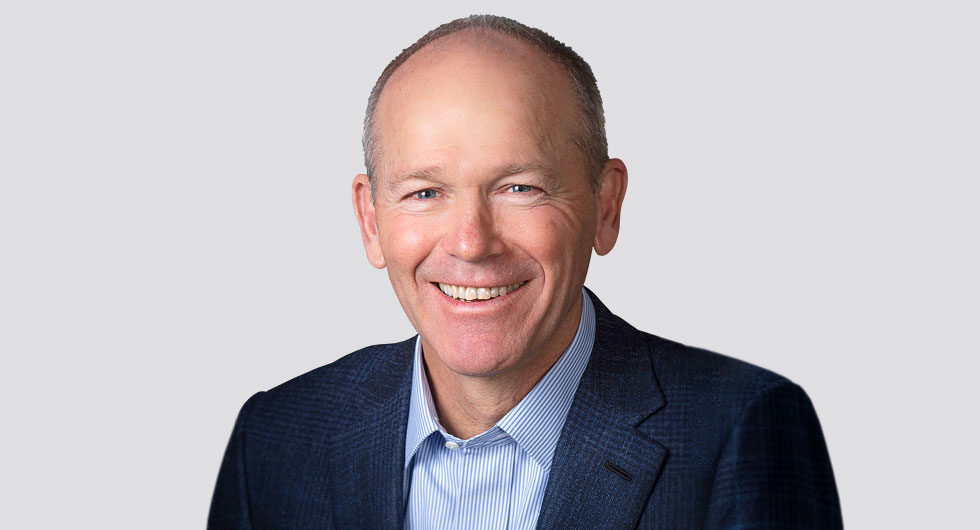 Dave Calhoun net worth: David L. Calhoun is an American businessman and president and CEO of The Boeing Company. He was appointed after the then CEO, Dennis Muilenburg, was fired amidst safety issues regarding the 737 MAX after two fatal crashes that claimed the lives of 346 passengers and crew on board. Read on to find more information about Dave Calhoun net worth in this article.
Early life
Calhoun was born on April 18, 1957 in Philadelphia, Pennsylvania. He grew up in Allentown, Pennsylvania, where he graduated from Parkland High School in 1975. In high school, Calhoun was one of three captains of the varsity basketball team and he played golf In 1979, he graduated from Virginia Tech with a degree in accounting.
Career
After Calhoun graduated from college, he gained employment at General Electric (GE). He decided to work for GE at that time, due to its close proximity to where he lived in Lehigh Valley.
 He worked at GE for 26 years, overseeing transportation, aircraft engines, reinsurance, lighting and other GE units, before ultimately being appointed as vice chairman of the company and a member of GE's Board of Directors in 2005.
Calhoun left GE to join privately held global information services firm VNU as CEO in 2006. Under his leadership the company rebranded itself as Nielsen Holdings, returned to the public markets in 2011, and was added to the S&P 500 Index in 2013.
 In 2014, Calhoun became executive chairman of Nielsen and also joined The Blackstone Group as a senior managing director and head of portfolio operations and a member of Blackstone's management committee. Blackstone had been one of six private equity firms that backed Nielsen's transformation. During his career, Calhoun was on the board of directors of Caterpillar, Gates Corporation, and Medtronic.
Boeing Career
Since 2009, Calhoun has served as a director at Boeing, and was named lead independent director in 2018. In October 2019, he was named chairman of Boeing in the wake of the Boeing 737 MAX groundings, and on December 23, 2019, he stepped down as chairman in preparation for becoming Boeing's CEO and president, effective January 13, 2020.
Read Andrew Mackenzie net worth
Dave Calhoun Net Worth
Dave Calhoun net worth is estimated at $ 30 million. In 2020, Calhoun earned $21.1 million in compensation. Calhoun owns over 5,000 units of Boeing Co stock worth over $4,499,450 and over the last 12 years he sold BA stock worth over $20,667,800.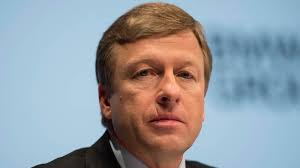 What is Oliver Zipse net worth: Oliver Zipse is a German manager who has been serving as Chairman of the Board of Management (CEO) of BMW. He has been the CEO since 2019. Read on to find Oliver Zipse net worth here.
Early life and education
graduated from high school in Bensheim in 1983. He studied computer science and mathematics at the University of Utah in Salt Lake City from 1983 to 1985 without obtaining a degree. In 1985 he switched to mechanical engineering at the Technische Universität Darmstadt and graduated in 1991 with a degree in mechanical engineering.
Read Andrew Mackenzie net worth
 In 1999 he also graduated from the Kellogg-WHU Executive MBA Program which is a joint MBA degree from Kellogg School of Management, the USA, and WHU – Otto Beisheim School of Management, Germany.
Career
Zipse has spent his entire professional life at BMW AG. He joined the company in 1991 as a trainee in development, technical planning and production. From 1992 to 1994, he worked as a project engineer in technology development. From 1994 to 2006, he held various leadership positions in development, production and production planning in Munich and South Africa.
 From 2007 to 2008 he was the plant manager at the Mini-plant Oxford. From 2009 to 2012, he was head of technical planning before becoming head of group planning and production strategy from 2012 to May 2015.
On May 13, 2015, he was appointed to the board of management of BMW AG, succeeding former chairman Harald Krüger; Zipse moved up to that position from a management role in product strategy and running the Mini assembly plant in England. His primary responsibility in that board role was for production.
One news report summarized his achievement as: "Under Zipse's watch, BMW's efficient production network, which he expanded in Hungary, China and the U.S., has helped the company deliver industry-leading profit margins despite its relatively small scale".
On July 18, 2019, Zipse was appointed chairman of the Board (CEO), effective 16 August 2019. He was described by Norbert Reithofer, chairman of the supervisory board, as "a decisive strategic and analytical leader".
Oliver Zipse Net Worth
According to mywage, Oliver takes a monthly salary of $290,000 and an annual salary of over $3 million as CEO. Zipse is an advocate of experimenting and pioneering new technologies within the BMW group
Charles Woodburn Net Worth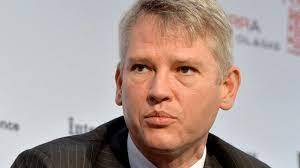 What is Charles Woodburn net worth?
Charles Woodburn is a British businessman who has been the CEO of BAE Systems since July 2017.
Woodburn earned a bachelor's degree in electrical sciences from St John's College at the University of Cambridge in 1992 and a PhD in engineering from Cambridge University, followed by an MBA from Erasmus University Rotterdam.
Keep reading to find Charles Woodburn net worth
Read Tim Cook net worth
Before working for BAE Systems, Woodburn was chief executive of Expro Group, which surveys and manages oil and gas wells around the world. He had also spent 15 years at Schlumberger, an oil services company, overseeing major projects in Thailand, Australia, and the US.
On joining BAE Systems he was to be paid a base salary of £750,000 a year and given more than £1.6m to buy him out of incentive schemes at Expro. It was reported in December 2016 that he was paid a total joining package worth £3 million.
Read Latest Updates here
Thanks for reading Charles Woodburn net worth
Content on this website is protected by DMCA. reproducing any content on this site without explicit permission is strictly prohibited.