Falz Net Worth, Career And Profile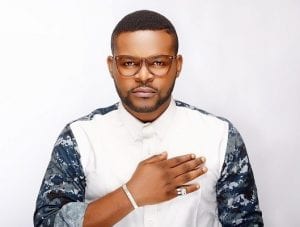 Folarin Falana (born October 27, 1990), better known by his stage name Falz, is a Nigerian rapper, songwriter and actor. He began his career while in secondary school after forming a group called "The School Boys" with his friend before his professional career as a music artist began in 2009. Falz became more well-known after his song "Marry Me" featuring vocals from Poe and Yemi Alade. Falz net worth is estimated as N 150 million as of 2019.
He currently owns an independent record label called Bahd Guys Records. He released his debut album Wazup Guy in 2014. His second album Stories That Touch was released in 2015. He released 27 as his third studio album in 2017. On January 15, 2019, he released his fourth studio album Moral Instruction
Early life and education
Falz was born in the local government area of Mushin, Lagos, to renowned lawyers and human right activists Femi and Funmi Falana. He was called to the bar in 2012 after graduating from the Nigeria Law School in Abuja.
Falz completed his basic and secondary school education at St. Leo's Catholic Primary School, Ikeja and Olashore International School, Osun State respectively. He is an alumnus of the University of Reading England, having graduated with an LLB honors degree in Law
Falz started music as a hobby while in secondary school. He formed a music group with a friend called "The School Boys". In 2009, he released a compilation of some of his recordings as a mixtape titled Shakara: The Mixtape.
In 2011, Falz released a single titled "Waz Up Guy", then released "High Class" and "Currency", which gained him grounds in the Nigerian music industry.
Falz Style Of Music
Falz describes his style of music as "Wahzup music". It is the fusion of comic lyrics with contemporary hip-hop in a faux Yoruba accent.
On 18 November 2014, Falz was ranked #9 on notJustOk's list of "The 10 Most Gifted Rappers In Nigeria 2014", stating that, "Falz's ability to maintain a thought and get his point across in 16 barz while switching accents, infusing funny punchlines and delivering all of it in a way that makes the listener follow along is nothing short of impressive"
Falz Nominations and Awards
2014 
Scream Awards Best New Act of the Year Himself Nominated
2015
Nigeria Entertainment Awards Best Rap Act of the Year Nominated
Best New Act to Watch Nominated
Best Collaboration of the Year Falz for "Marry Me" Nominated
The Headies Best Street Hop Artiste of the Year Falz for "Ello Bae" Nominated
2016
Africa Magic Viewers Choice Awards Best Actor in a Comedy Movie/Series Jenifa's Diary Won
BET Awards Viewer's Choice Best New International Act Himself Won
City People Entertainment Awards Album of the Year Stories That Touch Won 
9th Nigeria Music Video Awards Best Afro Hip Hop Video "Karashika" Won
Nigeria Entertainment Awards Best Music Video Nominated 
Album of the Year Stories that Touch Nominated
WatsUp TV Africa Music Video Awards Best African Newcomer Video "Bahd Baddo Baddest" Nominated 
Best African Hip Hop Video Nominated 
2017
City People Music Award Alternative Artist of the Year Himself Nominated
Nigeria Entertainment Award Best Album of the Year Chemistry Nominated
Best Rap Act of the Year Himself Nominated
2018
The Headies Best Rap Single "Something Light" Nominated 
Best Rap Album 27 Nominated
Best Performer Himself Nominated
Africa Magic Viewers Choice Awards Best Supporting Actor New Money Nominated 
2019
The Headies Best Rap Single "Talk" Won 
Best Rap Album Moral Instruction Won
Album of the Year Won
Falz Net Worth
Falz net worth is estimated as N 150 million as of 2019.
Vinette Ebrahim Net Worth and Biography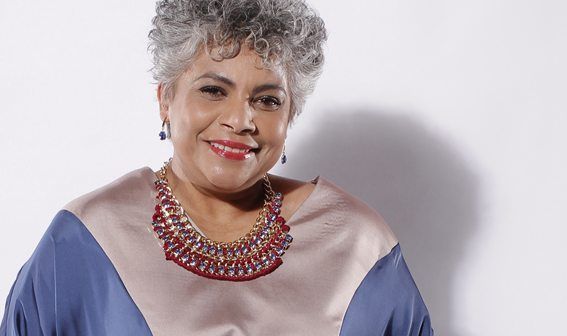 Glusea brings to you Vinette Ebrahim net worth and biography
Vinette Ebrahim is a South African actress and playwright known for her role as Charmaine Meintjies in the SABC 2 soap opera 7de Laan. She is the sister of actor Vincent Ebrahim.
In this article, we will be bringing to you Vinette Ebrahim net worth and biography
Ebrahim is the sister of South African-British actor Vincent Ebrahim. Her brother, six years her senior, named Ebrahim after himself. She was born on February 21, 1957
Ebrahim's father worked as a teacher in Woodstock, a suburb of Cape Town, South Africa, as well as an actor, writer, and director. In the late 1950s, he moved the family to Coventry, England, to work as a stage manager. The family later returned to South Africa
Read Sindi Dlathu net worth and biography
Career
Ebrahim has stated that she learned acting "on the hoof" in Cape Town, working as a stagehand, actor, and other jobs in the theatre.
Ebrahim has played the central role of Charmaine Beukes Meintjies on the South African television soap opera 7de Laan since 2000.
She has performed in theatres and at theatre festivals throughout South Africa, including Suidoosterfees and the Klein Karoo Nasionale Kunstefees.
At the Klein Karoo festival in 2007, she performed in an Afrikaans-language production of Athol Fugard's play, Boesman en Lena. She received the Kanna Award for Best Actress for her role as Lena.
At the 2013 Naledi Theatre Awards, Ebrahim won the award for Best Performance in a Play in a Leading Role (Female) for My Naam/Name is Ellen Pakkies. The play tells the real-life story of a South African woman convicted of killing her drug-addicted son after enduring years of abuse.
Ebrahim has also written plays, including Die Ongelooflike Reis van Max en Lola, a two-character work she co-wrote with South African playwright and director Hugo Taljaard. Ebrahim based the play in part on her long-time friendship with South African actor Chris van Niekerk.
In the play and in real life, the friendship between a gay white man and a Coloured woman persisted, even through the Apartheid era.
Ebrahim has said that during the Apartheid era, Van Niekerk would attend one cinema, while she attended another, and "then we'd come together and act stukkies (scenes) out".
At the Klein Karoo festival in 2016, she performed in Invisible, another play she authored in English and Afrikaans. In Invisible, she portrayed a homeless woman who once was a resident of Cape Town's District Six.
Ebrahim has also created a one-woman show about her life, Praat Die Storie Smaak Kry (Let's Spice It Up), which she has performed in Afrikaans and English throughout South Africa as part of National Women's Day celebrations.
In July 2019, it was announced that Ebrahim would exit her dual roles of Charmaine and her evil twin sister Vivian because "all potential stories around Charmaine and Vivian have been exhausted". Ebrahim ended her 19-year run on the show on 24 October 2019.
In an interview published in the South African magazine Kuier, Ebrahim stated that she had been forced to leave 7de Laan. She said that she had anticipated her exit for some time, and she disputed the claim that there were no more storylines for her character Charmaine.
On 7 November 2019, Ebrahim began a six-week guest appearance role on rival South African soap, Binnelanders.
Vinette Ebrahim Net Worth
Screen goddess Vinette Ebrahim net worth is estimated at $80 million according to briefly.co.za. She is one of the richest actresses in South Africa. She has won several awards for work, among them includes;
In 2007, Ebrahim won the Kanna Award for Best Actress for her performance in Boesman en Lena at the Klein Karoo arts festival.
In 2008, Ebrahim received the Rapport/City Press Prestige Award for her contributions to the arts.
In 2013, Ebrahim won the Naledi Theatre Award for Best Performance in a Play in a Leading Role (Female) for My Naam/Name is Ellen Pakkies.
Sindi Dlathu Net Worth and Biography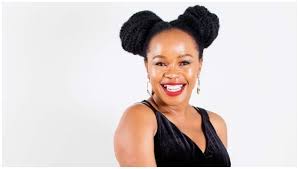 Glusea brings to you Sindi Dlathu net worth
Sindi Dlathu is a South African actress and musician. She's well known for portraying Thandaza Mokoena on Muvhango, a role she has longest played from the show's inception in 1997 until her departure in 2018.
Career
Dlathu was cast as the lead role's understudy in the stage version of Sarafina!. In the screen version, she worked alongside Whoopi Goldberg and was commissioned as an assistant choreographer to Michael Peters. In 1988 with the second cast led by Seipati Sothoane whom Sindi understudied. When the play went on tour, she stayed behind and did Township fever in 1989–1990 touring the US with the play for a year.
Read Pallance Dladla net worth
Dlathu then returned to school after four years of being with Mbongeni Ngema's committed artists. She completed her matric in 1996, and then went back to performing arts, stage plays in 1997 she was in the FNB Vita Award-winning Game, where she performed with Mary Twala, Abigail Kubeka, and the late Nomhle Nkonyeni.
She won the award for favourite actress at the 2020 DStv Mzansi Viewers' Choice Awards.
Sindi Dlathu Net Worth
Sindi Dlathu net worth is estimated at $ 5million. She is one of the richest celebrities in South Africa.
Pallance Dladla Net Worth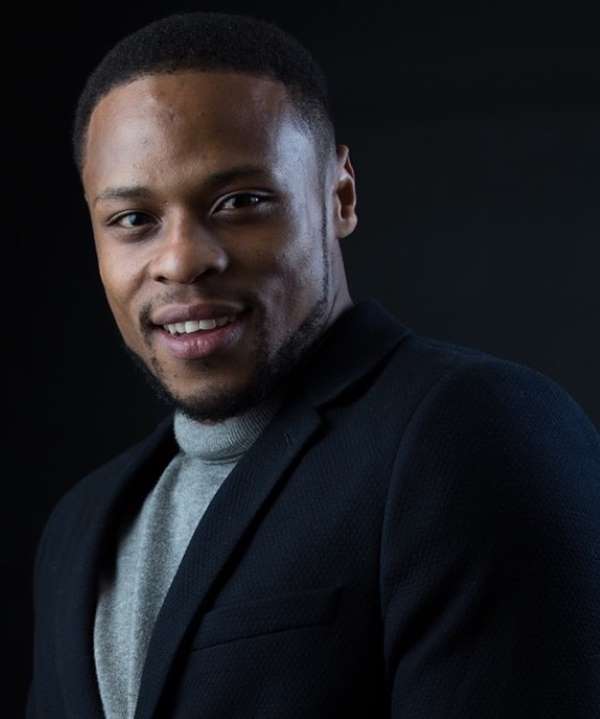 Glusea brings to you Pallance Dladla net worth
Pallance Dladla is a South African actor. He has received multiple awards and nominations, including the SAFTA Award. Dladla first gained recognition as a runner-up on the second season of Class Act. He lost to eventual winners Abdul Khoza and Tumie Ngumla, whom he later would work with in the SABC1 drama series Tempy Pusha.
Read Lasizwe Dambuzza net worth
Keep reading as we bring to you Pallance Dladla net worth and other information you need to know.
Pallance Dladla
Dladla was born in the Johannesburg, Gauteng province of South Africa. He was raised in the township of Soweto. Dladla grew up without his father and was raised by his grandfather. According to Dladla his grandfather named him "Pallance" after his favourite actor, Jack Palance. He attended Parktown Boys' High School in Wellington Road near Park town Mansion.
Dladla developed a love for acting at a young age. In 2010 he participated in the Milk and Bread nationwide DALRO scholarship competition, where his self-penned play was a runner up. While at school, Dladla won the Parktown Boys High Original Script Award along with the Best Actor Award.Dladla went on to win the Most Prestigious Best Actor Award in the ACT/DALRO/Nedbank Scholarships Development.
In 2019, Dladla starred in the Netflix thriller series Shadow as title character Shadrach "Shadow" Khumalo. Fellow cast members include Amanda Du-Pont, Khathu Ramabulana, and Tumie Ngumla. Shadow was Netflix's first South African original series and it premiered on 8 March 2019.
Pallance Dladla Net Worth
Pallance Dladla net worth is estimated at $2 million. Dladla enjoys dancing and watching movies in his spare time. His favorite movies include Scarface, Training Day and Mean Streets. Dladla has cited Al Pacino, Denzel Washington, and Johnny Depp as his favorite actors. Dladla is friends with Sdumo Mtshali, with whom he starred in Tempy Pushas, IsiBaya, iNumber Number and Hard to Get.