Bernard Arnault Becomes World's Richest Person As LVMH Stock Rises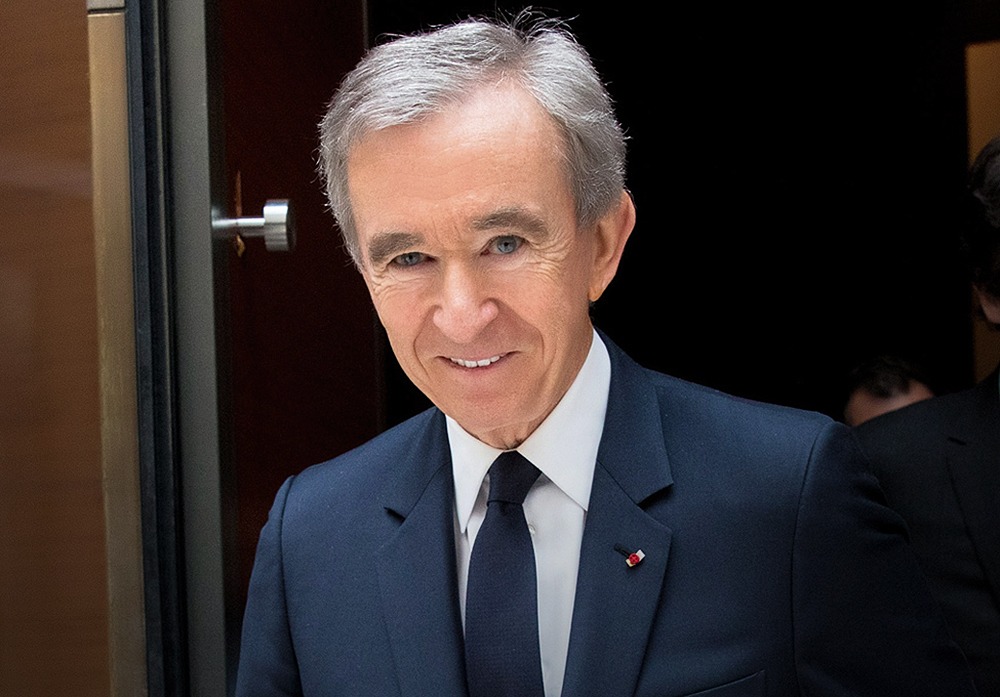 French fashion tycoon Bernard Arnault is the world's richest person this Monday morning, with an estimated net worth of $186.3 billion—putting him $300 million above Jeff Bezos, who is worth $186 billion, and Elon Musk, worth $147.3 billion.
Arnault's fortune has jumped from $76 billion in March 2020 to $186.3 billion on Monday, a massive rise of over $110 billion in the past 14 months, thanks to a pandemic-defying performance by his luxury group LVMH (Louis Vuitton Moët Hennessy).
LVMH, which also owns household names like Fendi, Christian Dior and Givenchy, rose 0.4% during the first hours of trading on Monday, putting its market cap at $320 billion and pushing Arnault's personal stake up by more than $600 million.
LVMH and Arnault represent the remarkable rise of Europe's luxury and fashion houses during the lockdown.
Pushed by the "momentum" of shoppers in China, according to Jefferies analyst Flavio Cereda, LVMH recorded revenue of $17 billion for the first quarter of 2021, up 32% compared to the same period in 2020.
In the period from March 18, 2020, to Monday, the net worth of rival François Pinault, whose Kering Group owns luxury brands Saint Laurent, Alexander McQueen and Gucci, rose from $27 billion to $55.1 billion. At Chanel (which is not publicly traded), brothers Alain Wertheimer and Gerard Wertheimer, the grandsons of founder Pierre Wertheimer, are now worth $35 billion, more than double their net worth of $17 billion in 2020. Even Francoise Bettencourt Meyers, the granddaughter of L'Oréal's founder, enjoyed a nearly $40 billion bump, to $87.8 billion Monday.
Update: Jeff Bezos has taken over again as the wealthiest person in the world