David Perdue Net Worth 2023: Businesses, Politics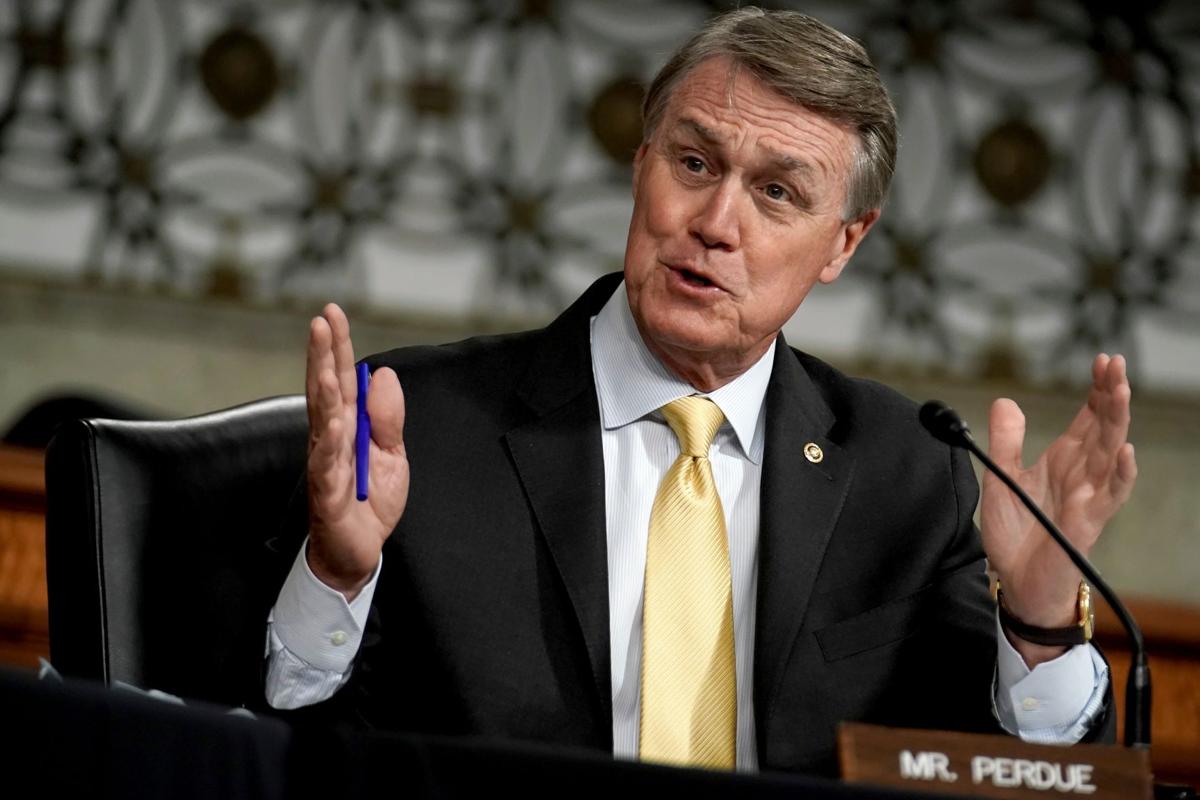 What is David Perdue net worth?
| | |
| --- | --- |
| Net Worth | $15 million |
| Occupation | American politician and business executive |
| Date of Birth | December 10, 1949 |
| Political Party | Republican |
| State | Georgia |
David Perdue net worth: David Alfred Perdue Jr. is an American politician and business executive who a net worth $15 million. He served as a United States senator from Georgia from 2015 to 2021. He is a member of the Republican Party.
Early life and education
David Perdue was born in Macon, Georgia, the son of David Alfred Perdue Sr., and the former Gervaise Wynn, both schoolteachers. His father, a Democrat, was the elected superintendent of schools for Houston County, Georgia, from 1961 to 1980, where he oversaw the desegregation of the school system, but only after a court ordered full desegregation.
Perdue was raised in Warner Robins, Georgia, and graduated from Northside High School in 1968, where he was an excellent student, a varsity athlete, and class president. He went to college at the United States Air Force Academy starting in June 1968, after receiving an appointment from Congressman Jack Brinkley of Georgia.
Perdue later transferred to Georgia Tech, where he earned a bachelor's degree in industrial engineering in 1972, and a master's degree in operations research in 1975.
Perdue is the first cousin of former Governor of Georgia and former U.S. Secretary of Agriculture Sonny Perdue.
David Perdue Business career
Perdue began his career in 1972 at Kurt Salmon Associates, an international consulting firm, where he worked for 12 years as a management consultant, leaving in 1984. From 1991 to 1992, Perdue was a managing director at international clothing company Gitano Group Inc. in Singapore.
In 1992, Perdue took a position as senior vice president of Asia operations for Sara Lee Corporation. During his tenure, Perdue was involved in sourcing suppliers in China and Hong Kong while the company closed dozens of plants in the U.S., four of them in Georgia.
Two years later, Perdue became senior vice president of operations at Haggar Clothing, increasing international production in lower-cost countries to 75 percent of the company's operations.
In 1998, Perdue joined Reebok as a senior vice president, eventually rising to president and CEO of the Reebok Brand.
He is credited with rejuvenating its sneaker line. Perdue negotiated a contract with the National Football League that a former Reebok executive called "revolutionary" for repositioning the company's shoe brand.
Perdue left Reebok in June 2002 to become the CEO of PillowTex, a North Carolina textile company. The company had recently emerged from bankruptcy with a heavy debt load and an underfunded pension liability.
Unable to obtain additional funding from the company's investors or find a buyer for the company, he left the company in 2003 after nine months on the job and $1.7 million in compensation.
An internal auditor noted that Perdue's long absences from its North Carolina Headquarters was "terrible for morale. We felt he'd given up." In July 2003, Pillowtex announced it would go out of business, leaving 7,650 workers out of work nationwide.
After leaving Pillowtex, Perdue became CEO of Dollar General. Before he joined the company, it had recently overstated profits by $100 million and paid $162 million to settle shareholder lawsuits. Perdue overhauled the company's inventory line and logistics network and updated its marketing strategy.
After initially closing hundreds of stores, the company doubled its stock price and opened 2,600 new stores. During his four years as CEO, almost 2,500 individual employment cases were filed in federal court against the company, compared to 76 in the prior four years.
Perdue is credited for arranging the sale of Dollar General in 2007 to private equity investors KKR. In 2007 and 2008, he received $42 million in compensation from Dollar General. After the sale to KKR, Dollar General faced shareholder lawsuits alleging that Perdue and other executives undersold shareholders; it paid $40 million to settle those lawsuits.
From 2007 to 2009, Perdue worked as a senior consultant for Indian chemical and textile conglomerate Gujarat Heavy Chemicals Ltd. In July 2010, his cousin, then-governor Sonny Perdue, appointed him as a director of the Georgia Ports Authority. In April 2011, he started Perdue Partners, an Atlanta-based global trading firm, with his cousin, whose term had ended in January 2011, and two former state officials.
In December 2012, Perdue Partners acquired Benton Express, an Atlanta-based logistics company, and renamed it Benton Global. In February 2013, Benton Global began hauling cargo directly from the port, rather than contracting out for trucking services. Perdue left the ports board in mid-2013. Benton Global closed abruptly in 2015.
See How Donald Trump became a Billionaire
From 2010 to 2014, Perdue served on the board of directors of the data marketing firm Cardlytics. He acquired 75,000 shares in compensation for his board service. When Cardlytics became publicly owned, Perdue made $6 million from the shares.
David Perdue Net Worth
David Perdue net worth: David Alfred Perdue Jr. is an American politician and business executive who a net worth $15 million. He served as a United States senator from Georgia from 2015 to 2021. He is a member of the Republican Party.
U.S. Senate
Mr. Perdue entered the race to become the Senator for Georgia in 2014. After a record of nearly $14 million fund raised for a senate seat, Perdue won the election defeating Democratic nominee Michelle Nunn 52.89% to 45.21%
Perdue's term expired on January 3, 2021, leaving the seat vacant pending the runoff's outcome. On January 6, Perdue lost the runoff and Ossoff was declared the winner. Perdue initially seemed reluctant to accept the outcome with his campaign sending out a message saying that once every legal vote was counted Perdue would win. Although Perdue did later acknowledge his defeat and conceded to Ossoff, two days after the election.
In February 2021, Perdue filed paperwork to run against incumbent Democrat Raphael Warnock in the 2022 election. However, a few days later, he declined to entering the race.
Personal life
Perdue married Bonnie Dunn in August 1972. The couple lives in Sea Island, Georgia. They had a daughter who died in infancy and two sons, David A. Perdue III and Blake Perdue, as well as three grandchildren.