Joshua Clottey net worth and Biography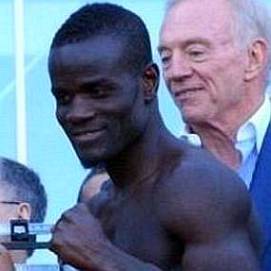 Glusea.com brings to you Joshua Clottey net worth and Biography
Joshua Clottey is a Ghanaian former professional boxer who competed from 1995 to 2019 and held the IBF welterweight title from 2008 to 2009.
Born in Accra, Ghana, Clottey now lives in The Bronx, New York. At the peak of his career, he was notable for his exceptionally durable chin, and was never stopped in any of his five losses. his recent fight which he won was with opponent Azziz Mponda from Tanzania. Clottey won by TKO in round 8.
Joshua Clottey net worth
Read Richest Footballers in Ghana
As a child in his native Ghana, Clottey had a passion for football, a sport that was also played by his father. Clottey moved and spent a few years in the United Kingdom then later to the United States.
Professional career
Clottey rose to prominence by winning his first twenty fights, including 14 by knockout. His performance set him up to fight Carlos Baldomir, in a title defense by Baldomir for the WBC international welterweight title.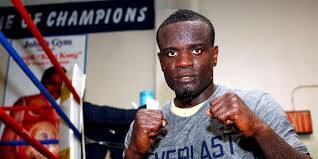 Clottey was winning until the 10th round, where he was penalized two points for an intentional head butt. After another clash of heads, Clottey was disqualified.
Clottey rebounded from the controversial loss by winning the African Boxing Union welterweight title in his next fight. He then rolled off a 10 fight winning streak highlighted by his first win on American soil and capture of several minor welterweight and middleweight titles.
Joshua Clottey net worthOn June 13, 2009, Clottey faced Miguel Cotto in New York City at Madison Square Garden for the WBO welterweight title. Cotto dropped Clottey in the first with a jab. Cotto was cut in the third round by an accidental head butt. Clottey's combinations throughout the fight gave Cotto problems. Cotto emerged the winner with a controversial split decision
Read Mayweather Net Worth
Joshua Clottey's Biggest Fight
Clottey had great fights in his career, but the one fight that will forever remain in his memory was the fight against Manny Pacquiao.
on March 13, 2010 Joshua Clottey battled Manny at the Dallas Cowboys Stadium following the disagreement on terms of a proposed boxing match between Manny Pacquiao and Floyd Mayweather Jr. Clottey lost to Pacquiao by unanimous decision.
Pacquiao threw a total of 1231 punches in the fight, missing 985 and landing 246. Clottey threw a total of 399 punches, 291 missed and 108 hit Manny.
On August 23, 2013, Star Boxing announced Clottey's return to boxing as they have signed the former champion to a contract. Clottey returned to the ring on September 14, 2013, when he faced Dashon Johnson. Clottey defeated Johnson via unanimous decision.
Joshua Clottey's Fighting Style
Clottey has a balanced combination of size, speed, stamina, power, endurance, ring savvy, and a solid chin. In addition, he is an accurate, efficient puncher with effective countering ability.
His defensive skills are top-notch; he stands upright while holding his arms and gloves high to protect himself, which is similar to Winky Wright's defensive stance.
Joshua Clottey Net Worth
Joshua Clottey net worth is estimated at $11 million. He is one of the great athletes from Ghana to have chalked international success.
Amazing Facts About Joshua Clottey
Joshua Clottey was never defeated by TKO during his career
Joshua fought 47 bouts, winning 42, lost 5( one was a disqualification)
24 of Clottey's victories were TKOs
Clottey is rated the second greatest boxer from Ghana begin Azumah Nelson by Pro Boxing
Joshua is also known as Grand Master
Joshua Clottey wins a decision at Minute Maid Park PHOTO: @muls96 for @GoldenBoyBoxing / @GettySport #boxing pic.twitter.com/Hdph904Goz

— Ed Mulholland (@muls96) May 9, 2015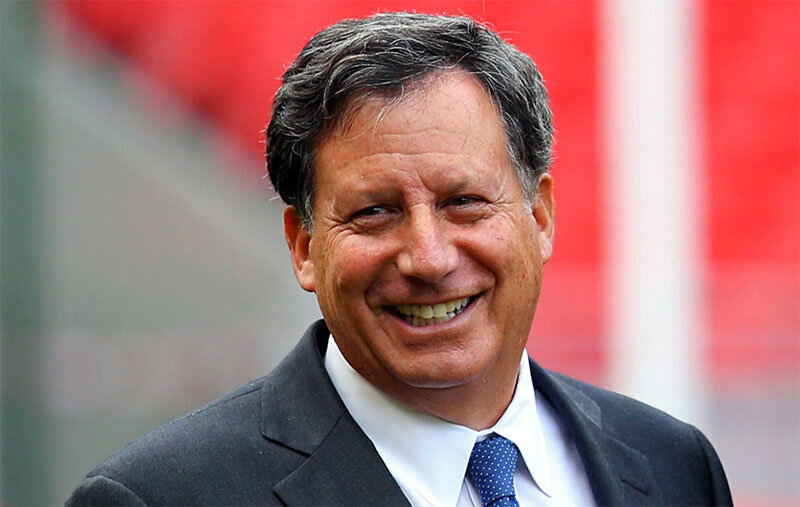 What is Tom Werner net worth?
| | |
| --- | --- |
| Net worth | $700 million |
| Full name | Thomas Charles Werner  |
| Date of Birth | April 12, 1950 |
| Nationality | American |
| Occupation | television producer and businessman |
Tom Werner net worth 2021: Thomas Charles Werner is an American television producer and businessman. Through his investment in Fenway Sports Group, he is currently chairman of both Liverpool Football Club and the Boston Red Sox. Tom Werner net worth is $700 million.
Early life
Tom Werner was born on April 12, 1950 in in New York City, United Sates. He was educated at St. Bernard's School in Manhattan, The Hotchkiss School in Lakeville, Connecticut, and graduated from Harvard University in 1971.
Television career
In 1973, Werner entered television by working for ABC-TV. In 1975, he became the Director of East Coast Prime Time Development. Werner was promoted to senior vice president of the prime-time development department in 1979. While at ABC, Werner was involved in the development of Mork & Mindy, Bosom Buddies, Soap, and Taxi.
Read John Henry net worth
Werner left the network in 1980 and co-founded The Carsey-Werner Company with Marcy Carsey the same year. In this capacity he served as executive producer of such television programs as The Cosby Show, A Different World, Roseanne, 3rd Rock from the Sun and That 70s Show, and Grounded for Life. In 1996, Werner was inducted into the Television Hall of Fame.
In 2000, Werner, Carsey, and longtime partner Caryn Mandabach joined Oprah Winfrey to start Oxygen, a 24-hour cable channel which catered to the lifestyle and entertainment interests of the "millennial woman". In 2007, NBC Universal purchased the network for $925 million, and in 2017 it was rebranded as a multiplatform site with a focus on true-crime programming for women.
Sports
Werner's entry into sports team ownership came when he and 14 other Southern California-based investors purchased the San Diego Padres from McDonald's heiress Joan Kroc for US $75 million on June 14, 1990.
 As holder of the largest financial stake in the ballclub, he served as the team's general managing partner. It was a difficult period economically in Major League Baseball, which was riven by the financial disparity between small- and large-market franchises and ultimately cancelled the 1994 World Series because of a work stoppage that carried into the following season.
Read Richest Football Cubs in the world
Werner was appointed to Major League Baseball's Executive Council and was chairman of MLB's television negotiating committee, where he was an early proponent of the wild-card format that was first implemented in 1995.
Werner's term as majority owner ended when John Moores acquired an 80% interest for $80 million on December 22, 1994. Werner retained a 10% share in the franchise until he sold it to Moores before the start of the 2007 season.
Liverpool F.C
In 2010, the ownership group of Henry, Lucchino, and Werner bought Premier League team Liverpool F.C. from lawyers acting on behalf of the Royal Bank of Scotland, the lenders to former owners George N. Gillett, Jr. and Tom Hicks.
 On November 25, 2010, Liverpool F.C. announced that Werner would be installed as chairman, replacing Martin Broughton, beginning December 1, 2010.
Tom Werner Net Worth
Tom Werner net worth is $700 million. He build his fortunes through investments in media and sports.
As a television producer, Werner formed a partnering with producer Marcy Carsey to create Carsey-Werner. The company produced several shows including The Cosby Show, Roseanne, 3rd Rock From The Sun and That '70s Show. Werner served as executive producer for the reboot of Roseanne and was the executive producer for The Conners.
Philanthropy
Werner is the founding Chairman of the Red Sox Foundation, the charitable arm of the Boston Red Sox. Since its creation in 2002, the Red Sox Foundation has donated to more than 1,780 organizations, helped 288 Boston public school students with college scholarships through the Red Sox Scholars program, and supported hundreds of youth baseball programs in New England.
He has been involved in donations to various causes including;
$113,250 to Democratic candidates and causes in 2020,
John Henry Net Worth 2021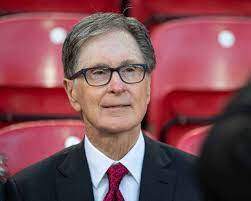 What is John Henry net worth?
| | |
| --- | --- |
| Net worth | $2.8 Billion |
| Full name | John William Henry II |
| Date of Birth | September 13, 1949  |
| Occupation | Businessman, investor |
| Nationality | American |
| Known for |  owner of Liverpool Football Club |
John Henry net worth 2021: John William Henry II is an American businessman and investor and the founder of John W. Henry & Company, an investment management firm. He is the principal owner of Liverpool Football Club, the Boston Red Sox, The Boston Globe, and co-owner of Roush Fenway Racing. John Henry net worth is $2.8 billion.
Early life
John William Henry II was born on September 13, 1949 in Quincy, Illinois. His parents were soybean farmers, and he split his time growing up between Illinois and Arkansas.
After his graduation from Victor Valley High School in Victorville, he attended Victor Valley College, then the University of California at Riverside, Irvine, and Los Angeles, where he majored in philosophy but did not graduate.
Career
Henry started trading corn and soybean futures to learn the basics of hedging the price risk of holding an inventory of these commodities, whether in storage or out in the field.
Read Richest Football Clubs in the world
In 1976, a commodities broker at Reynolds Securities asked him to advise other farmers, but he declined. After spending a summer in Norway with his first wife, Mai, Henry developed a mechanical trend following method for managing a futures trading account. 
 He tested his trend-reversal method—which was never out of the market but always held a position in every one of the markets in the account's "basket" of commodities—"using his own money" .
more on John Henry net worth
When that test proved successful, he founded John W. Henry & Company in 1981, opened a small office across the street from the airport in Irvine, California, and began marketing his management to the largest commodity brokerage firms in America.
That proved so successful by 1983 that he moved to considerably larger quarters at Fashion Island in Newport Beach. In 1989, Henry moved to Westport, Connecticut. Two years later, Henry established a second office in Boca Raton.
Businesses
The firm's management methods make mechanical, non-discretionary trading decisions in response to systematic determinations of reversals in each market's direction, with the explicit intention of precluding not only human emotion, but also any subjective evaluation of factors outside of price behavior , to trigger each decision to be long or short each market, or not. On November 9, 2012, John W. Henry & Co., the financial trading firm owned by the Red Sox owner
Sports ownership
After acquiring his fortune, his first foray into professional sports was in purchasing a Minor League Baseball team, the Tucson Toros of the Pacific Coast League, in 1989. He was also one of the founders of the Senior Professional Baseball Association, a winter league in Florida composed of retired major league players.
Read Top 20 Richest Football Club Owners in the world
Henry co-owned the winning team in the 1989–90 season, the West Palm Beach Tropics, managed by former Boston Red Sox "Impossible Dream" (1967) manager, Dick Williams. Henry sold his interest in 1990, and the league went out of business the following year.
In 1990, Henry negotiated to purchase the Orlando MagicNBA team, for a short time was the lead general for an expansion team which became the Colorado Rockies, and headed a group attempting to land an NHL expansion bid in Florida, which would eventually be given to Phil and Tony Esposito, who created the Tampa Bay Lightning. Subsequently, Henry negotiated to buy the Miami Heat and later the New Jersey Nets.
Fenway Sports Group
Henry and Werner established New England Sports Ventures in 2001. The company owns the Boston Red Sox, 80% of the New England Sports Network, Fenway Park, Fenway Sports Management, a sports marketing and management firm, various real estate properties surrounding Fenway Park, and as of 2010, Liverpool Football Club.
John Henry net worth
Liverpool Football Club
In October 2010 the Fenway Sports Group took over Liverpool F.C. The UEFA Financial Fair Play Regulations may have been a factor in the decision. The previous owners, Tom Hicks and George N. Gillett, Jr., had become extremely unpopular among Liverpool fans for their failure to deliver on the promise of a new stadium or on the promise that no debt would be placed onto the club, as well as disrespectful treatment of its manager and front office and for their allegedly misleading statements about planned and past investment in players.
Having lost around £154 million on the pressured sale of their debt-ridden club, Hicks and Gillett announced that they would sue co-owners and creditors for at least $1.6 billion for the "extraordinary swindle" they suffered. In January 2013, Hicks and Gillett had lost a Court of Appeal case and agreed to drop the suit.
John Henry Net Worth
John Henry net worth is $2.8 billion. He first became a billionaire in 2006. He is one of the richest football owners in the world. Joh n Henry is also one of the most successful businessmen in the world.
Awards and honors
Four-time World Series champion (as principal owner of the Boston Red Sox)
2012 EFL Cup champion (as principal owner of Liverpool F.C.)
2019 UEFA Champions League winner (as principal owner of Liverpool F.C.)
2019 UEFA Super Cup winner (as principal owner of Liverpool F.C.)
2019 FIFA Club World Cup winner (as principal owner of Liverpool F.C.)
2019-20 Premier League winner (as principal owner of Liverpool F.C.)
NASCAR
Henry's Fenway Sports Group bought a 50% stake in Jack Roush's Roush Fenway Racing stock car racing team in 2007.
In February 2009 the team won their first Daytona 500 with Matt Kenseth. Henry is currently listed as the owner of the #17 Ford driven by NASCAR Cup Series driver Chris Buescher.
n September 2004 Henry and David Kaemmer founded iRacing.com Motorsport Simulations for developing a racing simulation service aimed at both real-world racers and racing simulator enthusiasts. The service was launched in August 2008.
Summary of John Henry Net Worth
John Henry owns the following companies
Boston Red Sox
Fenway Sports Group
NASCAR
iRacing.com Motorsport Simulations
Youngest Richest Man in Malawi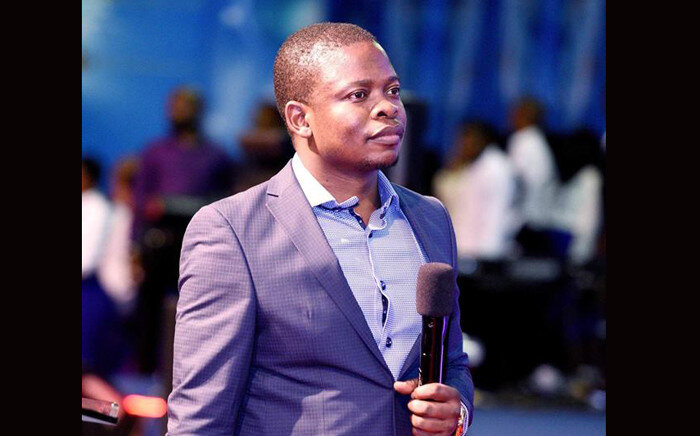 Who is the Youngest Richest Man in Malawi?
Youngest Richest Man in Malawi: Landlocked Malawi ranks among the world's least developed countries. The country's economic performance has historically been constrained by policy inconsistency, macroeconomic instability, poor infrastructure, rampant corruption, high population growth, and poor health and education outcomes that limit labor productivity.
The economy is predominately agricultural with about 80% of the population living in rural areas. Agriculture accounts for about one-third of GDP and 80% of export revenues. 
Despite the uneven opportunities many young people in the country are faced with, this particular people have risen through the ranks to achieve remarkable feet's for themselves. Read about the Youngest Richest Man in Malawi and the top list as well.
Youngest Richest Man in Malawi
Shepherd Bushiri
Shepherd Bushiri  also known as Major 1 or Prophet Shepherd Bushiri, is a Malawian Christian preacher, motivational speaker, author, and businessman. He was born 20 February 1983. Prophet Shepherd Bushiri is undoubtedly the richest young man in Malawi.
He founded and leads a Christian non-denominational charismatic evangelical church known as the Enlightened Christian Gathering based in South Africa.
 The church has headquarters in Pretoria, South Africa, with branches in other African countries and around the world. Tens of thousands of people are attracted to the church every day.
 He describes the church as a Prophetic Ministry based on the principle that "God cares and loves people and wants to speak directly to them".
Bushiri also runs a global investment company, Shepherd Bushiri Investments, based in Sandton, near Johannesburg, with interests in mining, real estate, an airline and other entrepreneurial enterprises.
 According to Bushiri, he ventured into business to support his family as he does not believe the church must support his family.
 In October 2020, Shephard and his wife Mary were arrested in South Africa on corruption charges. After skipping bail by fleeing the country, Bushiri was arrested in Malawi on November 18, 2020, but was soon afterwards released.
Early life
Bushiri grew up in Mzuzu, which is in the northern part of Malawi. His mother gave him the name Shepherd due to the complexities around his birth, acknowledging the Lord as her Shepherd. He travels around the world holding crusades and meetings focused on teaching, prophesy and healing.
In August 2018, he was invited as a guest of honour at South Africa's National Day of Inter-faith prayer held at the Emirates Airline Stadium in Johannesburg, during which he offered prayers of reconciliation and unity. The event was attended by South African leading clergy and South Africa's Vice President David Mabuza.
Career
Bushiri is now known as one of the wealthiest pastors in the world and one of the most affluent people in Africa.
He is mentored by multimillionaire businessman and leader of Good News Church in the UK, Prophet Uebert Angel.
 Bushiri is said to be the most celebrated and popular "spiritual son" of Prophet Angel. Angel has other spiritual sons including, but not limited to, Africa-based Romeo Marom, Bulgaria-based miracle worker Maksim Asenov, leader of Imperial City Church, Isaiah Brian Sovi and South Africa-based Apostle Miz Tancred.
Content on this website is protected by DMCA. reproducing any content on this site without explicit permission is strictly prohibited.