Femi Osibona Net Worth and Biography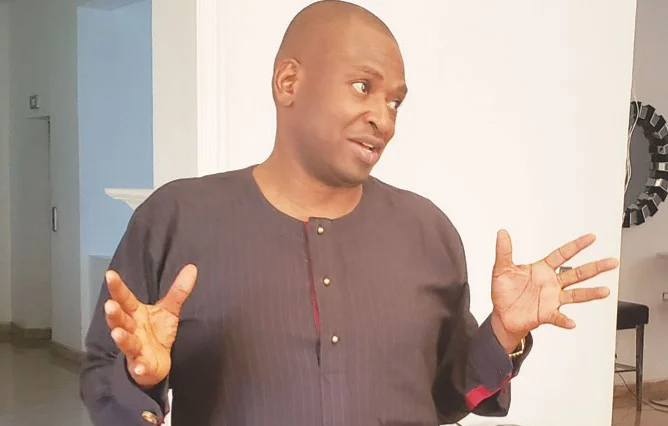 Femi Osibona Net Worth: Femi Osibona was a prominent Nigerian business tycoon, a real estate developer and the owner of Four Score Homes.
Four Score Homes is a real estate company that was in charge of the erection of 360 degrees luxury tower that collapsed ON November 2,2021, in Ikoyi, Lagos State. The entire country of Nigeria is currently in a state of mourning as the CEO of Four Score Homes passed away along with others that were in the collapsed 21 storey 369 degrees luxury tower in Lagos.
Prior to his death, FEMI Osibona was one of the most successful and richest African real estate developer in the UK. This article brings you all the facts about Femi Osibona's Biography and net worth, including his death and businesses.
Femi Osibona Net Worth Profile
Net worth: $150 million
Full Name: Femi Adegoke Osibona
Date of Birth: July 1,1966
Nationality: Nigerian
Occupation: Real estate developer and business mogul
Marital Status: Married
Years Active: 1998-November 2,2021
Biography
Femi Adegoke  Osibona was born on July 1,1966 in Oguna state. He schooled at Mayflower School in Ikenne and thereafter he obtained a diploma in business and finance at Croydon University in the UK. 
Prior to venturing into real estate, FEMI Osibona was into the sales of shoes and suits in 1991 afterwhich he switched to real estate in 1998.
Femi Osibona's real estate company had oversaw the erection of luxury edifice in Abuja, Lagos, UK and South Africa. The real estate company which was named Four Score Homes started in UK prior to extending its branches to Nigeria and South Africa.
In 2009, one of Femi Osibona's edifice in South Africa, was commissioned and was named Four Score Homes. It magnificent building had six state of the art units called Fourscore Mansions, located at Waterkloof in South Africa.
In Manchester, South Africa, and London, Femi Osibona had completed more than 50 building projects as well as owning several properties IN South Africa. He also erected the recently collapsed 360 Towers in Ikoyi, three 15 storey buildings and other projects IN Ikoyi and other parts of Lagos.
The 360 Degree Tower was built and commissioned the United Kingdom based private development business, Fourscore Homes which was owned by Osibona. He is also the first African real estate developer to erect a seven-storey building in the UK.
According to various sources, Osibona, during his interview with This Day, made it known that his company majors in the construction of luxury homes in different parts of the world.
Fourscore Homes of Osibona is a member of the NHBRC (National Home Builders Registration Council) in South Africa and Zurich Building Guarantee in Europe, proving the international presence of the company.
Osibona Houses and Cars
Femi Osibona owned several properties in Nigeria and in the UK. He owned a mansion located in London fields, at 113 Albion Drive along with fleets of exotic cars to match his personality.
Collapse of Fourscore Homes' 21 Storey Building/Death of Osibona
On November 2,2021 the 21 Storey luxury building in 44BCD Gerrard Road in Ikoyi neighborhood of Lagos State, killing more than 36 persons with Femi Osibona who was unfortunately in the building as at the time of its collapse.
Femi Osibona's body was found three days after the incident.
Arrest
Femi Osibona was once arrested in 2020 by the Lagos State Government for refusing to have the 360 degrees 21 storey luxury tower project sealed off. He was later released from custody that same day.
Family
Femi Osibona is survived by his wife and lovely children to mourn his death, along with other close relatives . He was a christian and native of Ikenne, Ogun state.
Femi Osibona Net Worth
As at the time of his death, Femi Osibona Net Worth was already sitting on a staggering estimate of $150 million.
Source: Glusea