Femi Osibona Net Worth and Biography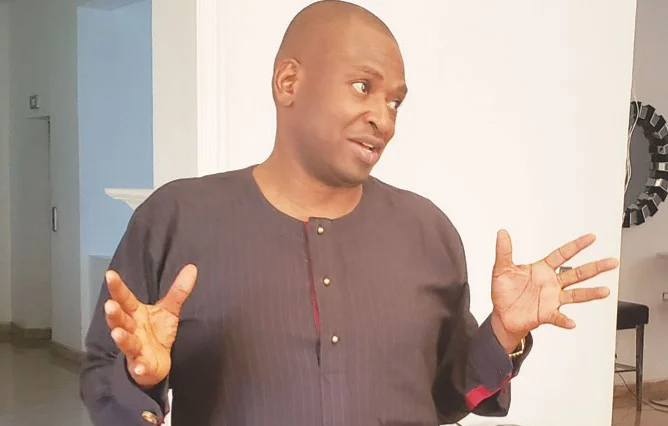 Femi Osibona Net Worth: Femi Osibona was a prominent Nigerian business tycoon, a real estate developer and the owner of Four Score Homes. 
Four Score Homes is a real estate company that was in charge of the erection of 360 degrees luxury tower that collapsed ON November 2,2021, in Ikoyi, Lagos State. The entire country of Nigeria is currently in a state of mourning as the CEO of Four Score Homes passed away along with others that were in the collapsed 21 storey 369 degrees luxury tower in Lagos.
Prior to his death, FEMI Osibona was one of the most successful and richest African real estate developer in the UK. This article brings you all the facts about Femi Osibona's Biography and net worth, including his death and businesses.
Femi Osibona Net Worth Profile
Net worth: $150 million
Full Name: Femi Adegoke Osibona
Date of Birth: July 1,1966
Nationality: Nigerian
Occupation: Real estate developer and business mogul
Marital Status: Married
Years Active: 1998-November 2,2021
Biography
Femi Adegoke Osibona was born on July 1,1966 in Oguna state. He schooled at Mayflower School in Ikenne and thereafter he obtained a diploma in business and finance at Croydon University in the UK.
Prior to venturing into real estate, FEMI Osibona was into the sales of shoes and suits in 1991 afterwhich he switched to real estate in 1998.
Femi Osibona's real estate company had oversaw the erection of luxury edifice in Abuja, Lagos, UK and South Africa. The real estate company which was named Four Score Homes started in UK prior to extending its branches to Nigeria and South Africa.
In 2009, one of Femi Osibona's edifice in South Africa, was commissioned and was named Four Score Homes. It magnificent building had six state of the art units called Fourscore Mansions, located at Waterkloof in South Africa.
In Manchester, South Africa, and London, Femi Osibona had completed more than 50 building projects as well as owning several properties IN South Africa. He also erected the recently collapsed 360 Towers in Ikoyi, three 15 storey buildings and other projects IN Ikoyi and other parts of Lagos.
The 360 Degree Tower was built and commissioned the United Kingdom based private development business, Fourscore Homes which was owned by Osibona. He is also the first African real estate developer to erect a seven-storey building in the UK.
According to various sources, Osibona, during his interview with This Day, made it known that his company majors in the construction of luxury homes in different parts of the world.
Fourscore Homes of Osibona is a member of the NHBRC (National Home Builders Registration Council) in South Africa and Zurich Building Guarantee in Europe, proving the international presence of the company.
Osibona Houses and Cars
Femi Osibona owned several properties in Nigeria and in the UK. He owned a mansion located in London fields, at 113 Albion Drive along with fleets of exotic cars to match his personality.
Collapse of Fourscore Homes' 21 Storey Building/Death of Osibona
On November 2,2021 the 21 Storey luxury building in 44BCD Gerrard Road in Ikoyi neighborhood of Lagos State, killing more than 36 persons with Femi Osibona who was unfortunately in the building as at the time of its collapse.
Femi Osibona's body was found three days after the incident. 
Arrest
Femi Osibona was once arrested in 2020 by the Lagos State Government for refusing to have the 360 degrees 21 storey luxury tower project sealed off. He was later released from custody that same day.
Family
Femi Osibona is survived by his wife and lovely children to mourn his death, along with other close relatives . He was a christian and native of Ikenne, Ogun state.
 Femi Osibona Net Worth
As at the time of his death, Femi Osibona Net Worth was already sitting on a staggering estimate of $150 million.
Source: Glusea
Harry Connick Net worth 2021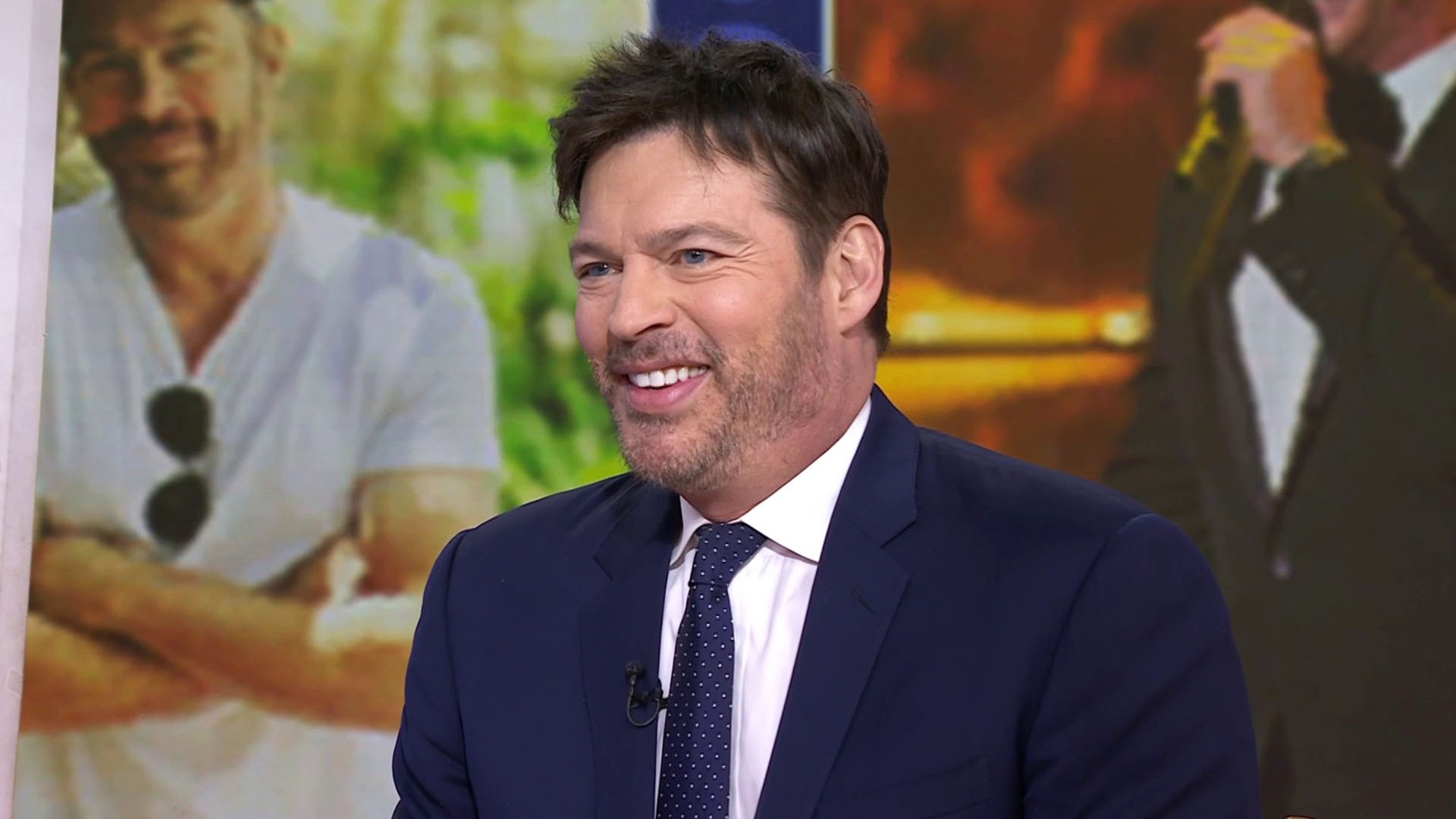 Read Harry Connick Net worth here
Harry Connick, Jr. is an American singer, conductor, pianist, actor, composer, and judge for television music competitions. He was born Joseph Harry Fowler Connick Jr., he was encouraged to hone his musical talents from a young age and performed with the New Orleans Symphony Orchestra at the age of nine.
After graduating from college, he studied at the Manhattan School of Music to further hone his talent. His debut album was the self-titled instrumental "Harry Connick Junior". Other instrumental albums produced by Connick were "Other Hours: Connick on Piano Volume 1", "Occasion: Connick on Piano, Volume 2", also with Branford Marsalis on saxophone, and "Chanson du Vieux Carré".
Over the years, Harry Connick has released several albums that have had huge commercial success and in turn earned him several awards and nominations. These and many more will be discussed in this article, including his net worth and biography.
Profile
Net worth: $55 million
Full Name: Harry Connick Jr.
Date of Birth: September 11,1967
Nationality: American
Source of Wealth: Instrumentalist, actor and musician
Years Active: 1977-present
Early Life
Harry Connick, Jr. was born Joseph Harry Fowler Connick, Jr. On September 11, 1967 to Anita Levy, a lawyer, judge, and later, a Louisiana Supreme Court justice, and Joseph Harry Fowler Connick, Sr., who was a District Attorney of Orleans Parish. Connick grew up in New Orleans, Louisiana, U.S.
He started learning how to play keyboard when he was three years old. At the age of nine he performed with the New Orleans Symphony Orchestra and later played a duet with Eubie Blake in the Royal Orleans Esplanade Lounge.
Connick attended Jesuit High School, Isidore Newman School, and Lakeview School. He improved his musical talent at the New Orleans Center for Creative Arts and under the guidance of Ellis Marsalis and James Booker.
Career
Harry Connick was a student at Hunter College, and the Manhattan School of Music. Columbia Records compelled him to sign with them, and released "Harry Connick Junior", an instrumental album, and "20", featuring his vocals.
He provided the soundtrack to Rob Reiner's 1989 romantic comedy, "When Harry Met Sally". It included "It Had to Be You", "Let's Call the Whole Thing Off" and "Don't Get Around Much Anymore".
He wrote and arranged the songs for "Blue Light, Red Light", his third consecutive multi-platinum album, released in October 1991. He also featured in "Little Man Tate" directed by Jodie Foste.
In 1993, Harry Connick's album "When My Heart Finds Christmas" became his bestselling album as it went multiple-platinum. He composed "A Wink and a Smile" for the soundtrack of "Sleepless in Seattle".
In 1994 he released a New Orleans Funk album "She," that also became platinum certified . He also released the song "(I Could Only) Whisper Your Name" for the soundtrack of the movie "The Mask". In 1995 the film "Copycat" was released , in which Connick played the role of a serial killer. A year later he released his second funk album "Star Turtle" . He also appeared in the blockbuster film "Independence Day".
The album "To see You", which contained mostly original love songs was released in 1997. Harry Connick went on a music tour to US and Europe and also performed at the Noble Peace Prize Concert which was held in Oslo. He was cast in the movie "Excess Baggage".
In the 1998 release titled "Hop Floats", Connick was this time, given a lead role which he handled perfectly well. Following that was a release of his next album "Come By Me"before embarking on another tour.
In 2005, he featured in "A Concert for Hurricane Relief", in support of victims of Hurricane Katrina. He was made honorary chair of Habitat for Humanity's Operation Home Delivery, a plan to re-build homes.
In 2011, he starred in the family film Dolphin Tale as Dr. Clay Haskett and in its 2014 sequel.
In January 2019, it was made known that Connick had signed a contract to work with piano instruction software company Playground Sessions as a video instructor.
Career Highlights
Dixieland Plus
Pure Dixieland
Harry Connick Jr.
20
When Harry Met Sally [Soundtrack album]
We Are in Love
Lofty's Roach Souffle
Blue Light, Red Light
25
Eleven [Re-release of Pure Dixieland]
When My Heart Finds Christmas
Forever For Now [Compilation album released in the UK]
She
Star Turtle
To See You
Come by Me
30
Songs I Heard
Thou Shalt Not [Cast recording]
Other Hours: Connick on Piano, Volume 1
Harry for the Holidays
Only You
Occasion: Connick on Piano, Volume 2
Harry on Broadway, Act I [Cast recording]
Oh, My NOLA
Chanson du Vieux Carré : Connick on Piano, Volume 3
What a Night! A Christmas Album
Your Songs
In Concert on Broadway [Live album]
Music from The Happy Elf: Connick on Piano, Volume 4
Smokey Mary
Every Man Should Know
That Would Be Me
True Love: A Celebration of Cole Porter
Alone With My Faith
Touring Big Band members
Below is a list of all the musicians that have toured as members of the Harry Connick Jr. Big Band:
Drums – Shannon Powell, Duffy Jackson, Arthur Latin II (Winard Harper, Jeff "Tain" Watts – subs)
Bass – Ben Wolfe, Neal Caine
Piano and vocals – Harry Connick Jr.
Guitar – Jonathan Dubose Jr., Evan Vidar (Bryan Sutton – subs)
Lead trumpet – Roger Ingram (Dave Stahl, Walter White, Walt Johnson – subs)
2nd trumpet – Dan Miller, Derrick Gardner, Bijon Watson, Sal Cracchiolo (Earl Gardner, Greg Gisbert, Darryl Shaw – subs)
Piano, Keyboards – Harry Connick Jr., Howard Kaplan, Jonathan Batiste
3rd trumpet – Jeremy Davenport, Joe Magnarelli, Mark Braud
Lead alto saxophone – Brad Leali, Mike Smith, Jon Gordon, Ned Goold, Geoff Burke
2nd alto saxophone – Mark Sterbank, Will Campbell, Ned Goold
4th trumpet – Leroy Jones, Mark Braud
1st tenor saxophone – Jerry Weldon (Geoff Burke – sub)
2nd tenor saxophone – Jimmy Greene, Ned Goold
Clarinet – Louis Ford
Lead trombone – Mark Mullins, John Allred, Jeff Bush
Baritone saxophone – Dave Schumacher (Howard Johnson – sub)
2nd trombone – Craig Klein, John Allred
3rd trombone – Lucien Barbarin, Craig Klein
Bass trombone – Joe Barati
Vocals – Jonathan Dubose Jr., Jonathan Batiste (The Honolulu Heartbreakers – subs)
Broadway
The Pajama Game (Broadway Musical)
Thou Shalt Not (Broadway Musical)‍—‌composer
Harry Connick Jr.: In Concert on Broadway (special, concert)
An Evening with Harry Connick Jr. and His Orchestra (special, concert)
On a Clear Day You Can See Forever (Broadway Musical)
Harry Connick, Jr. – A Celebration of Cole Porter (special, concert)
Awards and Recognitions
Harry Connick has won the Grammy award three times and has been nominated for a Tony Award. He has so far sold than 25 million albums world wide
Net worth
Harry Connick currently has a ground shaking net worth of $55 million.
Thanks for reading Harry Connick Net worth here
Source: Glusea
Content on this website is protected by DMCA.  Dont waste your time copying because you would eventually remove it.