The Top 20 Richest Actors in the World 2019
Below are the 20 richest actors of all time in the film industry, as of 2019. some actors in the world are worth more than half a billion. Read Richest Actors in the World
we have compiled a list of top 20 richest actors in the world 2019, their net worth and a short bio of the people.
1. Shah Rukh Khan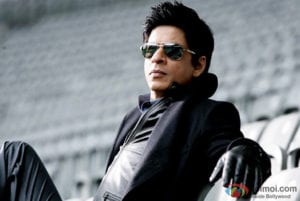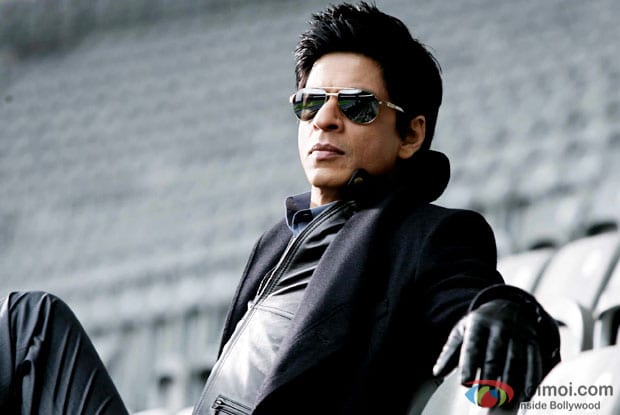 NET WORTH $ 600 MILLION
Shah Rukh Khan (born 2 November 1965), also known by the initialism SRK, is an Indian actor, film producer, and television personality. Referred to in the media as the "Badshah of Bollywood", "King of Bollywood" and "King Khan", he has appeared in more than 80 Bollywood films, and earned numerous accolades, including 14 Film fare Awards. For his contributions to film, the Government of India honoured him with the Padma Shri, and the Government of France awarded him both the Ordre des Arts et des Lettres and the Légion d'honneur. Khan has a significant following in Asia and the Indian diaspora worldwide. In terms of audience size and income, he has been described as one of the most successful film stars in the world.
2. Tom Cruise
NET WORTH $570 MILLION
Thomas Cruise (born Thomas Cruise Mapother IV; July 3,  1962) is an American actor and film producer. He has received several accolades for his work, including three Golden Globe Awards and nominations for three Academy Awards. Cruise is one of the best-paid actors in the world  and his films have earned over $3.9 billion in North America; he is one of the highest-grossing actors of all time.
3.George Clooney
NET WORTH  $ 500 MILLION
George Timothy Clooney (born May 6, 1961) is an American actor and filmmaker. He is the recipient of three Golden Globe Awards and two Academy Awards, one for acting in Syriana (2006) and the other for co-producing Argo (2012). In 2018, he was the recipient of the AFI Lifetime Achievement Award.
4. Mel Gibson
NET WORTH $ 425 MILLION
Mel Colmcille Gerard Gibson AO (born January 3, 1956) is an American actor and filmmaker. He is best known for his action hero roles, particularly his breakout role as Max Rockatansky in the first three films of the post-apocalyptic action series Mad Max and as Martin Riggs in the buddy cop film series Lethal Weapon.
5. Adam Sandler
NET WORTH $ 420 MILLION
Adam Richard Sandler (born September 9, 1966) is an American actor, comedian, screenwriter, film producer, and musician. After becoming a Saturday Night Live cast member, Sandler went on to star in many Hollywood feature films that combined have grossed over $2 billion at the box office.
6. Amitabh Bachchan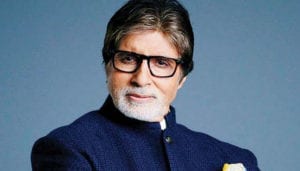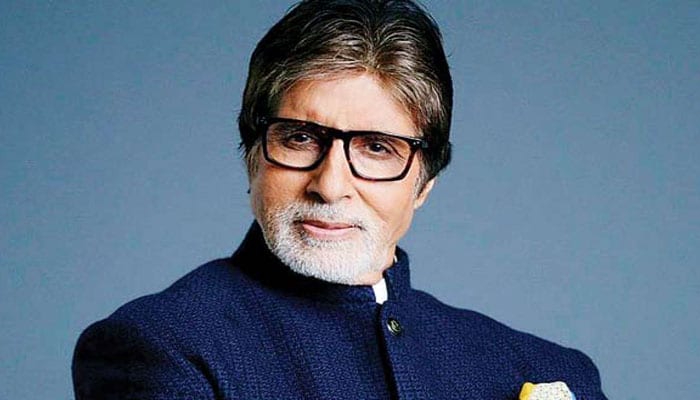 NET WORTH $ 400 MILLION
Amitabh Bachchan ( born Inquilaab Srivastava; 11 October 1942) is an Indian film actor, film producer, television host, occasional playback singer and former politician. He first gained popularity in the early 1970s for films such as Zanjeer, Deewaar and Sholay, and was dubbed India's "angry young man" for his on-screen roles in Bollywood. Referred to as the Shahenshah of Bollywood, Sadi ka Mahanayak (Hindi for, "Greatest actor of the century"), Star of the Millennium, or Big B, he has since appeared in over 190 Indian films in a career spanning almost five decades. Bachchan is widely regarded as one of the greatest and most influential actors in the history of Indian cinema as well as world cinema. So total was his dominance on the Indian movie scene in the 1970s and 1980s that the French director François Truffaut called him a "one-man industry".Beyond the Indian subcontinent, he also has a large overseas following in markets including Africa (such as South Africa), the Middle East (especially Egypt), United Kingdom, Russia and parts of the United States.
7. Jack Nicholson
net worth $ 400 million
John Joseph Nicholson (born April 22, 1937) is an American actor and filmmaker who has performed for over sixty years. He is known for playing a wide range of starring or supporting roles, including satirical comedy, romance, and darkly comic portrayals of anti-heroes and villainous characters. In many of his films, he has played the "eternal outsider, the sardonic drifter", someone who rebels against the social structure
8. Sylvester Stallone
net worth $ 400 million
Sylvester Enzio Stallone born Michael Sylvester Gardenzio Stallone, July 6, 1946) is an American actor, director, screenwriter, and producer. After his beginnings as a struggling actor for a number of years upon arriving to New York City in 1969 and later Hollywood in 1974, he won his first critical acclaim as an actor for his co-starring role as Stanley Rosiello in The Lords of Flatbush
9. Arnold Schwarzenegger
Net worth $ 400 million
Arnold Alois Schwarzenegger (  born July 30, 1947) is an Austrian-American politician, actor, filmmaker, and former professional bodybuilder He served as the 38th Governor of California from 2003 to 2011.
Schwarzenegger began lifting weights at the age of 15. He won the Mr. Universe title at age 20 and went on to win the Mr. Olympia contest seven times, remaining a prominent presence in bodybuilding and writing many books and articles on the sport. The Arnold Sports Festival, considered the second most important professional bodybuilding event in recent years, is named after him. He is widely considered to be one of the greatest bodybuilders of all time, as well as the sport's most charismatic ambassador.
MORE TO 20 RICHEST ACTORS IN THE WORLD 2019
10. Mary-Kate and Ashley
Net Worth: $400 Million
Mary-Kate and Ashley are both American actresses, fashion designers, and businesswomen. They got ranked No.11 by Forbes as the richest women in entertainment. Their franchise has sold a range of official products all over the world.
In 2019, Mary-Kate and Ashley's net worth is estimated to be $400 million.
11. Clint Eastwood
Net worth $ 375 million
Clinton Eastwood Jr. (born May 31, 1930) is an American actor, filmmaker, musician, and politician. After achieving success in the Western TV series Rawhide, he rose to international fame with his role as the Man with No Name in Italian filmmaker Sergio Leone's Dollars Trilogy of spaghetti Westerns during the 1960s and as antihero cop Harry Callahan in the five Dirty Harry films throughout the 1970s and 1980s. These roles, among others, have made Eastwood an enduring cultural icon of masculinity.
12. Jackie Chan
Net worth $ 370 million
Chan Kong-sang SBS MBE PMW (born 7 April 1954),  known professionally as Jackie Chan, is a Hong Kongese martial artist, actor, film director, producer, stuntman, and singer. He is known for his acrobatic fighting style, comic timing, use of improvised weapons, and innovative stunts, which he typically performs himself, in the cinematic world. He has trained in Wushu or Kung Fu and Hapkido, and has been acting since the 1960s, appearing in over 150 films.
13. Keanu Reeves
Net worth $ 360 million
Keanu Charles Reeves ( born September 2, 1964) is a Canadian actor and musician. He gained fame for his starring roles in several blockbuster films, including comedies from the Bill and Ted franchise (1989–2020); action thrillers Point Break (1991), Speed (1994), the John Wick franchise (2014–present); psychological thriller The Devil's Advocate (1997); supernatural thriller Constantine (2005); and science fiction/action series The Matrix (1999–2003). He has also appeared in dramatic films such as Dangerous Liaisons (1988), My Own Private Idaho (1991), and Little Buddha (1993), as well as the romantic horror Bram Stoker's Dracula.
14. Sean Connery
Net worth $ 350 million
Sir Thomas Sean Connery (born 25 August 1930) is a retired Scottish actor and producer, who has won an Academy Award, two BAFTA Awards, one being a BAFTA Academy Fellowship Award, and three Golden Globes, including the Cecil B. DeMille Award and a Henrietta Award.
15. Tom Hanks
Net worth $ 350 million
Hanks' films have grossed more than $4.9 billion at U.S. and Canadian box offices and more than $9.96 billion worldwide, making him the fifth-highest-grossing actor in North America and 15th of the top  20 richest actors in the world 2019. Hanks has been nominated for numerous awards during his career. He won a Golden Globe Award and an Academy Award for Best Actor for his role in Philadelphia (1993), as well as a Golden Globe, an Academy Award, a Screen Actors Guild Award, and a People's Choice Award for Best Actor for Forrest Gump (1994). In 1995, Hanks became one of only two actors who won the Academy Award for Best Actor in consecutive years, with Spencer Tracy being the other.
16. Michael Douglas
Net worth $300 million
Michael Kirk Douglas (born September 25, 1944) is an American actor and producer. He has received numerous accolades, including two Academy Awards, five Golden Globe Awards, a Primetime Emmy Award, the Cecil B. DeMille Award, and the AFI Life Achievement Award. It was announced on August 16, 2010 that Douglas was suffering from throat cancer .
17. Will Smith
Net worth $300 million
Willard Carroll Smith Jr. (born September 25, 1968) is an American actor, rapper and media personality. In April 2007, Newsweek called him "the most powerful actor in Hollywood". Smith has been nominated for five Golden Globe Awards and two Academy Awards, and has won four Grammy Awards.
READ ALSO TOP TEN MOST INFLUENTIAL MUSICIANS IN GHANA
18. Robert Downey Jr.
Net worth $300 million
Robert John Downey Jr. (born April 4, 1965) is an American actor and singer. His career has been characterized by critical and popular notoriety in his youth, followed by a period of substance abuse and legal troubles, before a resumption of critical repute and resurgence of commercial success in middle age. In 2008, Downey was named by Time magazine among the 100 most influential people in the world, and from 2013 to 2015, he was listed by Forbes as Hollywood's single highest-paid actor. His films have grossed over $5.8 billion in North America and $14.4 billion internationally, making him the second-highest-grossing box-office actor to date both domestically and worldwide.
19. Robert De Niro
Net worth $300 million
Robert Anthony De Niro Jr. ( born August 17, 1943) is an American-Italian actor, producer, and director. He is a recipient of numerous accolades, including two Academy Awards, a Golden Globe Award, the Cecil B DeMille Award, AFI Life Achievement Award, Presidential Medal of Freedom, and has been nominated for six BAFTA Awards, four Primetime Emmy Awards and four Screen Actors Guild Awards.
20. Brad Pitt
Net worth $300 million
William Bradley Pitt (born December 18, 1963) is an American actor and film producer. He has received multiple awards and nominations including an Academy Award as producer under his own company, Plan B Entertainment.
Thats all on top 20 richest actors in the world 2019 . hope you enjoyed the post leave your comment below