TOP 20 Richest Actors in the World 2019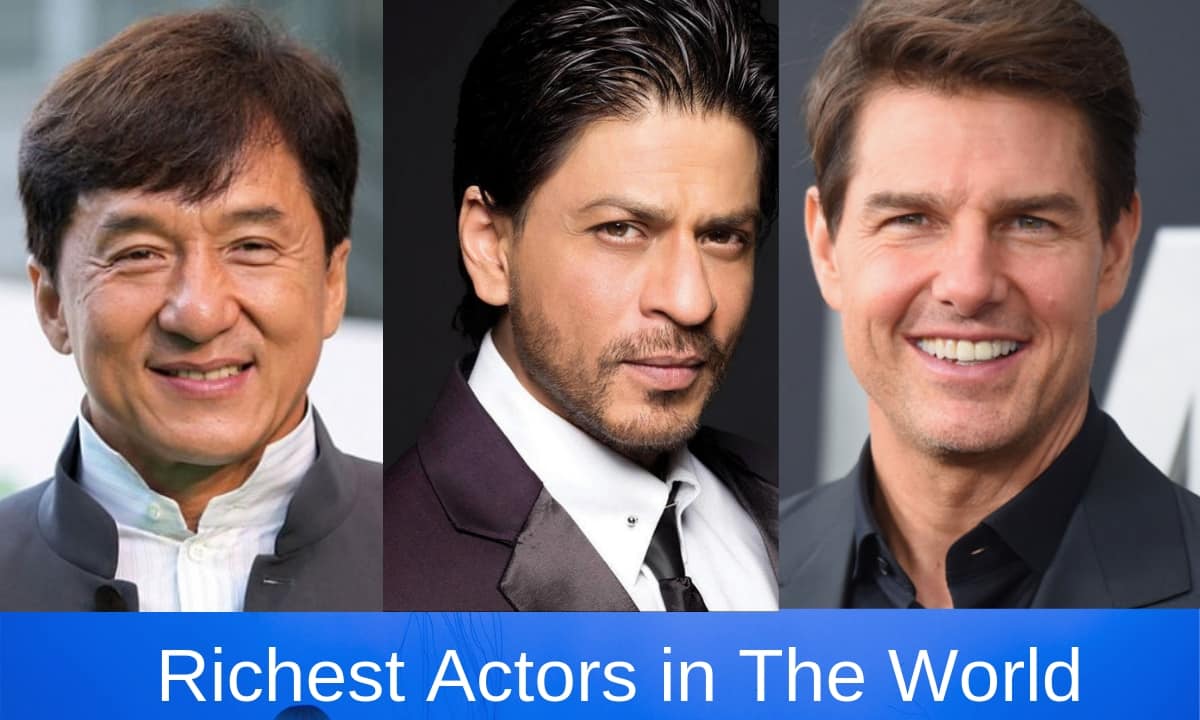 The Top 20 Richest Actors in the World 2019
Below are the 20 richest actors of all time in the film industry, as of 2019. some actors in the world are worth more than half a billion.
we have compiled a list of top 20 richest actors in the world 2019, their net worth and a short bio of the people.
1. Shah Rukh Khan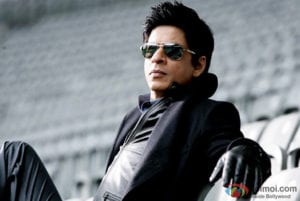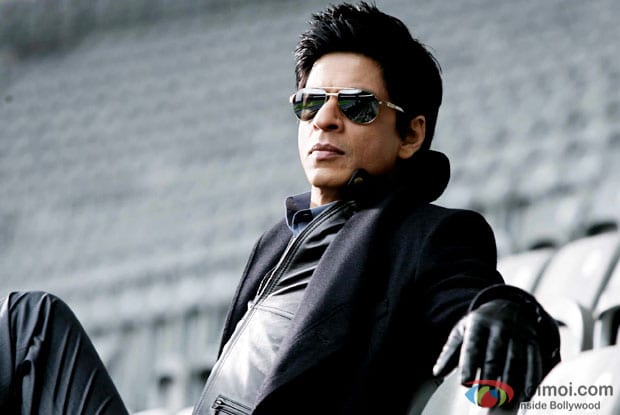 NET WORTH $ 600 MILLION
Shah Rukh Khan (born 2 November 1965), also known by the initialism SRK, is an Indian actor, film producer, and television personality. Referred to in the media as the "Badshah of Bollywood", "King of Bollywood" and "King Khan", he has appeared in more than 80 Bollywood films, and earned numerous accolades, including 14 Film fare Awards. For his contributions to film, the Government of India honoured him with the Padma Shri, and the Government of France awarded him both the Ordre des Arts et des Lettres and the Légion d'honneur. Khan has a significant following in Asia and the Indian diaspora worldwide. In terms of audience size and income, he has been described as one of the most successful film stars in the world.
2. Tom Cruise
NET WORTH $570 MILLION
Thomas Cruise (born Thomas Cruise Mapother IV; July 3,  1962) is an American actor and film producer. He has received several accolades for his work, including three Golden Globe Awards and nominations for three Academy Awards. Cruise is one of the best-paid actors in the world  and his films have earned over $3.9 billion in North America; he is one of the highest-grossing actors of all time.
3.George Clooney
NET WORTH  $ 500 MILLION
George Timothy Clooney (born May 6, 1961) is an American actor and filmmaker. He is the recipient of three Golden Globe Awards and two Academy Awards, one for acting in Syriana (2006) and the other for co-producing Argo (2012). In 2018, he was the recipient of the AFI Lifetime Achievement Award.
4. Mel Gibson
NET WORTH $ 425 MILLION
Mel Colmcille Gerard Gibson AO (born January 3, 1956) is an American actor and filmmaker. He is best known for his action hero roles, particularly his breakout role as Max Rockatansky in the first three films of the post-apocalyptic action series Mad Max and as Martin Riggs in the buddy cop film series Lethal Weapon.
5. Adam Sandler
NET WORTH $ 420 MILLION
Adam Richard Sandler (born September 9, 1966) is an American actor, comedian, screenwriter, film producer, and musician. After becoming a Saturday Night Live cast member, Sandler went on to star in many Hollywood feature films that combined have grossed over $2 billion at the box office.
6. Amitabh Bachchan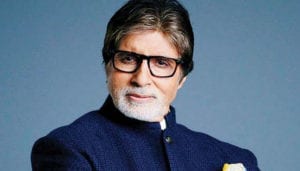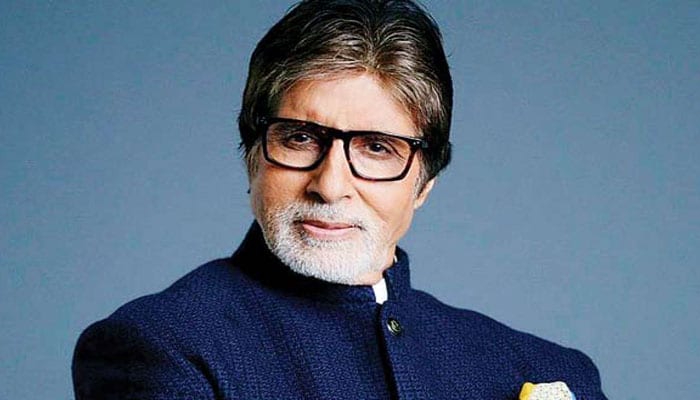 NET WORTH $ 400 MILLION
Amitabh Bachchan ( born Inquilaab Srivastava; 11 October 1942) is an Indian film actor, film producer, television host, occasional playback singer and former politician. He first gained popularity in the early 1970s for films such as Zanjeer, Deewaar and Sholay, and was dubbed India's "angry young man" for his on-screen roles in Bollywood. Referred to as the Shahenshah of Bollywood, Sadi ka Mahanayak (Hindi for, "Greatest actor of the century"), Star of the Millennium, or Big B, he has since appeared in over 190 Indian films in a career spanning almost five decades. Bachchan is widely regarded as one of the greatest and most influential actors in the history of Indian cinema as well as world cinema. So total was his dominance on the Indian movie scene in the 1970s and 1980s that the French director François Truffaut called him a "one-man industry".Beyond the Indian subcontinent, he also has a large overseas following in markets including Africa (such as South Africa), the Middle East (especially Egypt), United Kingdom, Russia and parts of the United States.
7. Jack Nicholson
net worth $ 400 million
John Joseph Nicholson (born April 22, 1937) is an American actor and filmmaker who has performed for over sixty years. He is known for playing a wide range of starring or supporting roles, including satirical comedy, romance, and darkly comic portrayals of anti-heroes and villainous characters. In many of his films, he has played the "eternal outsider, the sardonic drifter", someone who rebels against the social structure
8. Sylvester Stallone
net worth $ 400 million
Sylvester Enzio Stallone born Michael Sylvester Gardenzio Stallone, July 6, 1946) is an American actor, director, screenwriter, and producer. After his beginnings as a struggling actor for a number of years upon arriving to New York City in 1969 and later Hollywood in 1974, he won his first critical acclaim as an actor for his co-starring role as Stanley Rosiello in The Lords of Flatbush
9. Arnold Schwarzenegger
Net worth $ 400 million
Arnold Alois Schwarzenegger (  born July 30, 1947) is an Austrian-American politician, actor, filmmaker, and former professional bodybuilder He served as the 38th Governor of California from 2003 to 2011.
Schwarzenegger began lifting weights at the age of 15. He won the Mr. Universe title at age 20 and went on to win the Mr. Olympia contest seven times, remaining a prominent presence in bodybuilding and writing many books and articles on the sport. The Arnold Sports Festival, considered the second most important professional bodybuilding event in recent years, is named after him. He is widely considered to be one of the greatest bodybuilders of all time, as well as the sport's most charismatic ambassador.
MORE TO 20 RICHEST ACTORS IN THE WORLD 2019
10. Mary-Kate and Ashley
Net Worth: $400 Million
Mary-Kate and Ashley are both American actresses, fashion designers, and businesswomen. They got ranked No.11 by Forbes as the richest women in entertainment. Their franchise has sold a range of official products all over the world.
In 2019, Mary-Kate and Ashley's net worth is estimated to be $400 million.
11. Clint Eastwood
Net worth $ 375 million
Clinton Eastwood Jr. (born May 31, 1930) is an American actor, filmmaker, musician, and politician. After achieving success in the Western TV series Rawhide, he rose to international fame with his role as the Man with No Name in Italian filmmaker Sergio Leone's Dollars Trilogy of spaghetti Westerns during the 1960s and as antihero cop Harry Callahan in the five Dirty Harry films throughout the 1970s and 1980s. These roles, among others, have made Eastwood an enduring cultural icon of masculinity.
12. Jackie Chan
Net worth $ 370 million
Chan Kong-sang SBS MBE PMW (born 7 April 1954),  known professionally as Jackie Chan, is a Hong Kongese martial artist, actor, film director, producer, stuntman, and singer. He is known for his acrobatic fighting style, comic timing, use of improvised weapons, and innovative stunts, which he typically performs himself, in the cinematic world. He has trained in Wushu or Kung Fu and Hapkido, and has been acting since the 1960s, appearing in over 150 films.
13. Keanu Reeves
Net worth $ 360 million
Keanu Charles Reeves ( born September 2, 1964) is a Canadian actor and musician. He gained fame for his starring roles in several blockbuster films, including comedies from the Bill and Ted franchise (1989–2020); action thrillers Point Break (1991), Speed (1994), the John Wick franchise (2014–present); psychological thriller The Devil's Advocate (1997); supernatural thriller Constantine (2005); and science fiction/action series The Matrix (1999–2003). He has also appeared in dramatic films such as Dangerous Liaisons (1988), My Own Private Idaho (1991), and Little Buddha (1993), as well as the romantic horror Bram Stoker's Dracula.
14. Sean Connery
Net worth $ 350 million
Sir Thomas Sean Connery (born 25 August 1930) is a retired Scottish actor and producer, who has won an Academy Award, two BAFTA Awards, one being a BAFTA Academy Fellowship Award, and three Golden Globes, including the Cecil B. DeMille Award and a Henrietta Award.
15. Tom Hanks
Net worth $ 350 million
Hanks' films have grossed more than $4.9 billion at U.S. and Canadian box offices and more than $9.96 billion worldwide, making him the fifth-highest-grossing actor in North America and 15th of the top  20 richest actors in the world 2019. Hanks has been nominated for numerous awards during his career. He won a Golden Globe Award and an Academy Award for Best Actor for his role in Philadelphia (1993), as well as a Golden Globe, an Academy Award, a Screen Actors Guild Award, and a People's Choice Award for Best Actor for Forrest Gump (1994). In 1995, Hanks became one of only two actors who won the Academy Award for Best Actor in consecutive years, with Spencer Tracy being the other.
16. Michael Douglas
Net worth $300 million
Michael Kirk Douglas (born September 25, 1944) is an American actor and producer. He has received numerous accolades, including two Academy Awards, five Golden Globe Awards, a Primetime Emmy Award, the Cecil B. DeMille Award, and the AFI Life Achievement Award. It was announced on August 16, 2010 that Douglas was suffering from throat cancer .
17. Will Smith
Net worth $300 million
Willard Carroll Smith Jr. (born September 25, 1968) is an American actor, rapper and media personality. In April 2007, Newsweek called him "the most powerful actor in Hollywood". Smith has been nominated for five Golden Globe Awards and two Academy Awards, and has won four Grammy Awards.
READ ALSO TOP TEN MOST INFLUENTIAL MUSICIANS IN GHANA
18. Robert Downey Jr.
Net worth $300 million
Robert John Downey Jr. (born April 4, 1965) is an American actor and singer. His career has been characterized by critical and popular notoriety in his youth, followed by a period of substance abuse and legal troubles, before a resumption of critical repute and resurgence of commercial success in middle age. In 2008, Downey was named by Time magazine among the 100 most influential people in the world, and from 2013 to 2015, he was listed by Forbes as Hollywood's single highest-paid actor. His films have grossed over $5.8 billion in North America and $14.4 billion internationally, making him the second-highest-grossing box-office actor to date both domestically and worldwide.
19. Robert De Niro
Net worth $300 million
Robert Anthony De Niro Jr. ( born August 17, 1943) is an American-Italian actor, producer, and director. He is a recipient of numerous accolades, including two Academy Awards, a Golden Globe Award, the Cecil B DeMille Award, AFI Life Achievement Award, Presidential Medal of Freedom, and has been nominated for six BAFTA Awards, four Primetime Emmy Awards and four Screen Actors Guild Awards.
20. Brad Pitt
Net worth $300 million
William Bradley Pitt (born December 18, 1963) is an American actor and film producer. He has received multiple awards and nominations including an Academy Award as producer under his own company, Plan B Entertainment.
Thats all on top 20 richest actors in the world 2019 . hope you enjoyed the post leave your comment below
4 Reasons You Need To Bet At Multiple Online Sportsbooks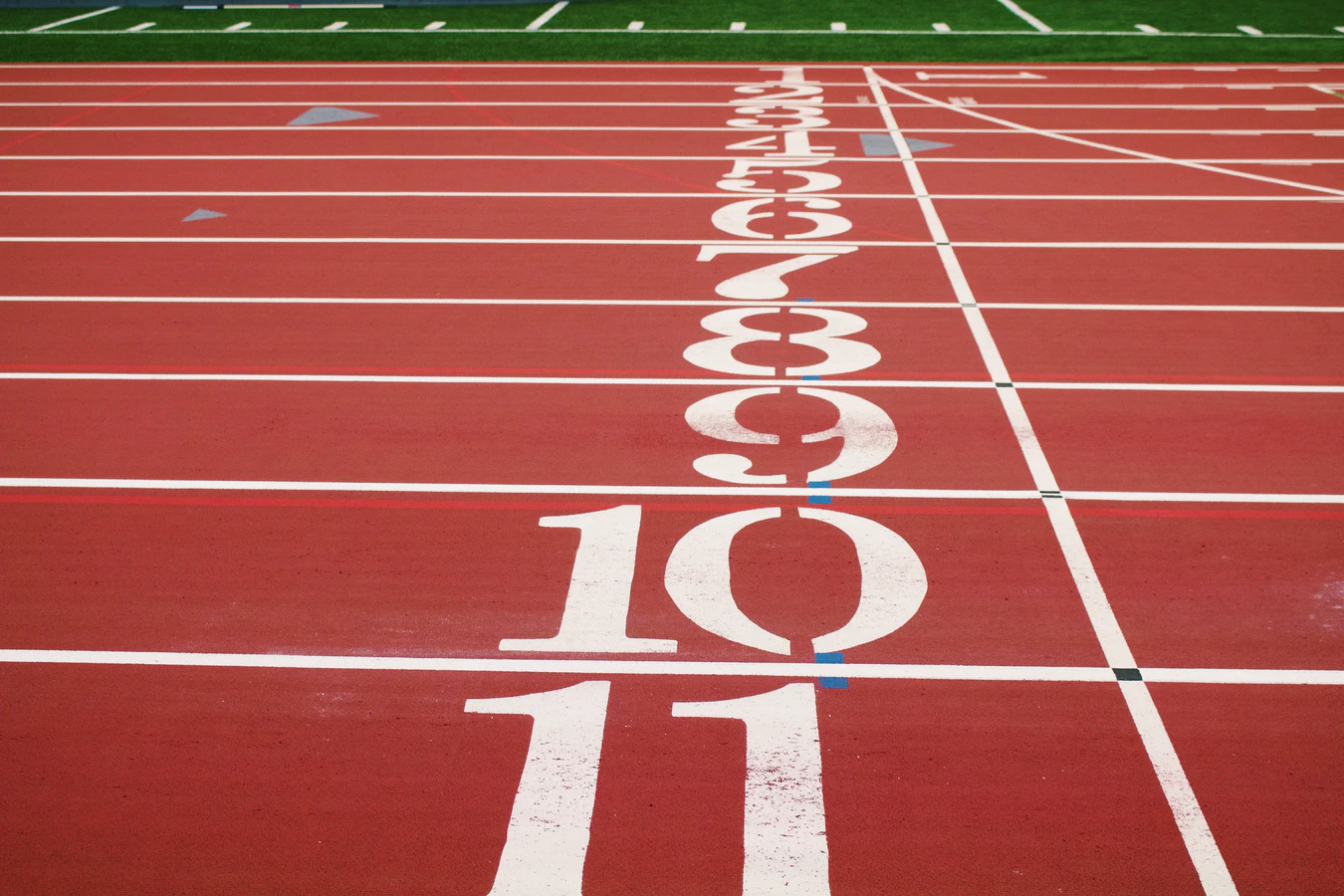 When you decide to finally stop simply watching your favorite sports and start to play and test your luck in sports betting, you might encounter these lines: "you should be online" and "you should bet at multiple online sportsbooks." And when you do your research, many expert bettors also suggest the same idea. And that makes you wonder why there is a need to bet on different sportsbooks when you can do it on one.
Well, you've come to the right place to answer the question that's been bugging you. Here, we will give you the most important and key takeaways that should help you figure out why many bettors, including experts, highly advise betting at multiple sportsbooks. We also included additional information that makes betting at multiple bookies a fun thing.
Reasons Why Betting At Multiple Sportsbook Is An Advantage
First thing you should know is that betting on multiple online sportsbooks is a great idea. If you did your research, you could find principles mentioned by many expert bettors that having multiple accounts on different online sportsbooks will gain you leverage. That means the more accounts you have, the better chances of improving your profit or your winnings.
So here's the first reason why…
Line Shopping
Any sports bettor who wants to become an expert or be professional should know how to do line shopping or "odds shopping." This is one of the basic principles in sports betting, and it's one of those fundamentals that must be mastered.
Line shopping or odds shopping is like buying your favorite pair of shoes. You visit one shop and another to find the best price for the item. Once you spot the best price, you grab it. That ends with the same quality and brand of the shoes but purchased it at a lower price. That's the concept of line shopping- getting the best value for your money.
However, there's a trick that you should know in the world of sports betting. A Sportsbook will set their odds differently from others, all because they're favoring the crowd's favorite or they want to balance their money roll while keeping their patrons happy. This is why you need to sign up for multiple online sportsbooks; to beat this trick.
Lots Of Offers
This one thing that many sports bettors enjoy so much: free money and tons of offers on promotions and bonuses!
Online bookies are businesses, and just like any other business, they want to make their clients happy as much as possible all the time. This is to ensure that the client will return and still play at their platform. And the things they do to make this possible? That's to keep them entertained and fascinated.
Newly signed-up users usually have free money that they can enjoy when trying their luck and taste betting without the need to use their real money. There are also free bets that require no real money from you, but it turns into real cash prizes when you win. There are also risk-free bets that entice sports bettors to keep on playing.
Timing
In sports betting, timing is very crucial, and this is one thing that you should learn. When you sign up for different bookies, you'll learn that they're rolling out their betting offerings at different times. Some bookies post their moneyline at night before the event takes place. With this type of timing, you can still see how the line shift gives you time to do some readjustments. This can be an advantage for you.
But some bookies post their moneyline on the day of the event; some post it an hour before the event. This might be a problem if you're using this kind of bookie. You don't have time to adjust your bets or make necessary changes as the line starts to shift.
If you're the type of bettor who wants to study line movement, this type of bookie is not for you, and you should start checking other bookies out there.
More Variety In Betting Options
Suppose you want to enjoy the lucrative world of sports betting, or you're just bored with the typical money line, over/under, and other betting types. In that case, many bookies offer a variety of betting options, and it might get you interested and hooked. Some of these other betting varieties are easy to play with, some offer hefty cash prizes, and some offer decent wins.
The more sportsbook accounts you have, the more options you have at your disposal. And it means you have more chances of winning or improving your profit. You play and win, and sometimes, if you lose, it's a manageable loss since some of these betting types require a low betting price.
To sum it all up
Betting at multiple online sportsbooks offers you many advantages that can make you improve your winnings. You can always play the traditional betting types or enjoy and indulge in some minor betting varieties that don't require too much research and analysis. There's one thing that you should remember all the time, always choose a credible bookie. There are tons of them already on the web, so make sure you study them or ask experts if they are trusted ones. You don't want to get robbed on the online web.
Melinda French Gates Now A Billionaire After Stock Transfer From Bill Gates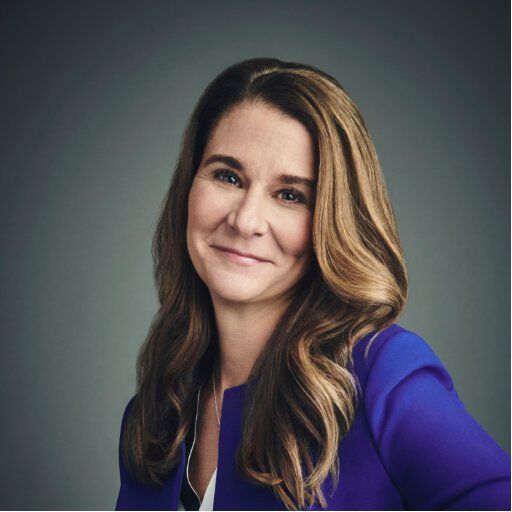 According to reports from Forbes, Melinda Gates is now officially a billionaire. After the two announced their decision to end their 27-year-old marriage.
Bill's investment vehicle, Cascade Investment, transferred $1.8 billion in securities to Melinda on Monday, May 3, the same day the pair announced their surprise divorce, according to SEC filings. That makes Melinda worth at least $1.8 billion, while the stock transfer puts a slight dent in Bill's net worth, which fell to an estimated $128.6 billion, from $130.4 billion. Even after the ten-figure transfer, the Microsoft cofounder remains the fourth-richest person in the world. 
Melinda received 2.94 million shares of AutoNation and 14.1 million shares of Canadian National Railway Co., which are worth $309 million and $1.5 billion, respectively. (Bloomberg News first reported the transfer.) Bill uses Cascade Investment, a holding company based in Kirkland, Washington, to manage his money, including the proceeds from selling Microsoft shares. Bill at one point owned a significant slice of Microsoft, but has given away (to the Gates Foundation) or sold most of his stake over the years and now holds less than 1%.
The stock transfer is almost certainly part of Bill and Melinda's divorce settlement. While it's unclear if they signed a prenup, according to their divorce filing Bill and Melinda asked a judge in Washington State to divide their assets based on the terms of a separation contract—a document that is typically signed when spouses are living apart but have not yet divorced. The terms of the contract weren't disclosed. Bill may have also transferred other assets to Melinda in nonpublic transactions. 
Mindfulness Activities to Find Calm at Any Age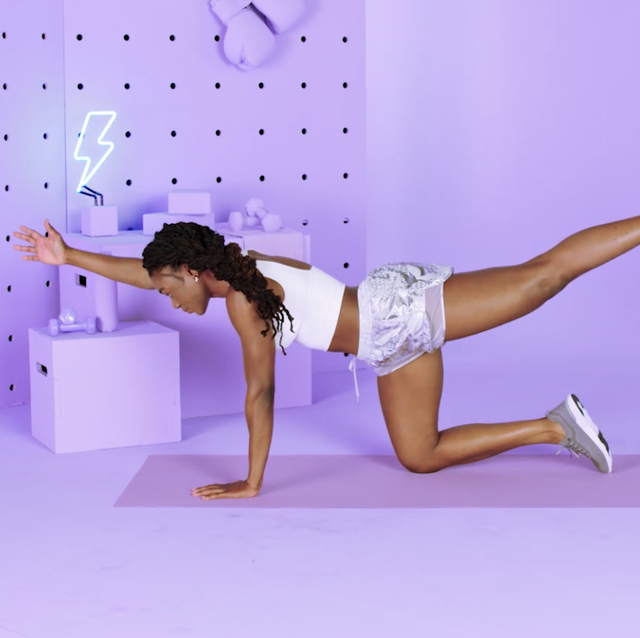 The practice of mindfulness is gaining popularity as a way to ease stress, soothe anxiety, and be more present and engaged in life.
Good news: Incorporating mindfulness activities into your routine can be incredibly simple, no matter what your age.
With a little forethought, almost everything you do can become an opportunity for mindfulness
The everyday mindfulness activities below offer plenty of opportunities to slow down, get present, and be more aware of yourself and your surroundings.
Mindfulness activities for adults
One of the most common and well-known mindfulness activities for adults is meditation. While it may seem esoteric or inaccessible, meditation can actually be very simple.
These exercises are meant to transform everyday experiences into mindful moments.
Walking meditation
Walking meditation is exactly what it sounds like: a form of meditation you practice while walking, often in a straight line or circle.
You can do it almost anywhere, whether you're walking to work, taking a stroll around the neighborhood, or hanging out with your kids at the park.
Mindful driving
If you're driving your car, you can engage with the process by focusing on the weight of the vehicle underneath you, the texture of the road you're driving on, the sound of the tires against the gravel, even the shape and feel of the seat against your rear.
Then, you can send your focus out to scan your environment and become aware not only of other vehicles, lights, and pedestrians, but also of the terrain, foliage, and skyline. With practice, you may even become a better driver.
Keep your phone on silent, turn off the music, and save the makeup application for the parking lot.
Single-tasking
You likely (correctly!) guessed that single-tasking is the opposite of multitasking. All it requires is showing up fully to whatever task you're working on.
If you're working on the computer, focus on one task at a time. As much as you may not want to, close all the browser tabs that aren't relevant to the project you're working on. This can help free up mental space and might even create laser-focus.
To deepen the practice, focus on:
how you're breathing
how your body feels in your seat, or how your feet feel against the floor if you're standing
the sensation of the air or your clothes against your skin
the structure and posture of your body
Mindful eating
Mindful eating is a way to turn something you do every day into a mindfulness practice.
You can make mealtimes more mindful with a few basic mindful eating practices, like listening to the sizzle of your pan and chewing slowly to savor every bite.
Other mindful eating tips you might want to try:
Try eating with your non-dominant hand.
Eat the first few minutes of your meal in silence and focus on the flavors, aromas, and texture of your food.
Turn off your TV and put your phone away while you eat.
Mindful gardening
Gardening is a great way to practice mindfulness and connect with nature at the same time. Set yourself up with a simple task, like planting some seeds or watering some flowers.
As you do so, place your hand in the soil and feel its texture. Is it rough or fine? Is it damp or dry? Is it warm or cool? Allow yourself to enjoy the process as if you were a child playing.
Notice the weather — not through your mind, but through your sensations. Do you have goosebumps from a chill in the air, or is there sweat on your brow from the hot sun?
Notice any other forms of life around you, like a chattering squirrel or chirping bird. You're likely to meet a worm or roly-poly in the soil, too.
Content on this website is protected by DMCA. reproducing any content on this site without explicit permission is strictly prohibited.